If you label yourself as a person who finds it easy to handle money, you could use that natural ability to help other people make decisions about their finances. For those of you who became stock fanatics in the past year, establishing a career as a financial advisor may suit you! Setting yourself up for a career as a financial advisor entails many things. But where do you start, especially during a pandemic? The global pandemic put a dent in nearly everyone's financial goals. Now more than ever, whether remote or in-person, financial advisors remain needed.
Check out this quick guide on everything you need to know about becoming a financial advisor.
What does a Financial Advisor do?
 Like with any other career, understanding the job description is a must! A financial advisor provides financial planning and support to clients in order to help them achieve their financial goals. Financial advisors also assist clients with maintaining their current assets and portfolios and obtaining additional assets as necessary or desired. All of this must get done with adherences to ethics and pre-established financial plans. Whatever a client aims to do, financial advisors help make them come true by helping to make the most out of their money.
In short, financial advisors help with things like:
Budgeting to reach financial goals
Investments
Inheritance
Estate and Tax Planning
Retirement
Got What it Takes?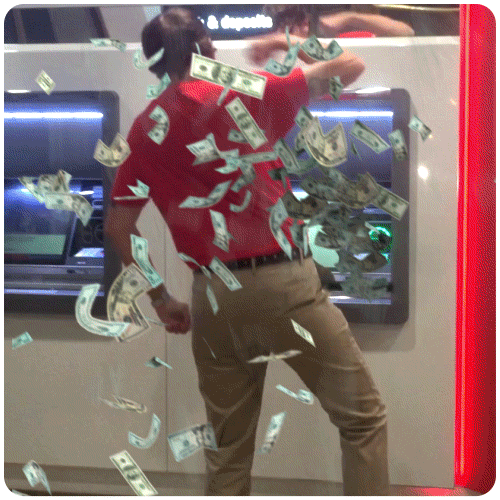 So, you decided to take on this essential role—now what? Building your career as a financial advisor begins with getting a bachelor's degree in finance, economics, statistics or another finance-related field. To give you a more competitive edge when finding work in the field, you should earn a graduate's degree. Keep in mind that some firms require their advisors to obtain a master's in business administration (MBA), too. In some cases, you can work on your MBA while pursuing work in the field at a lower level, saving money while building experience. 
Looking for another way to outshine your competitors? Get certified! Although the certifications don't get categorized as necessary or required to pursue financial advisor status, obtaining one can help you get more work and higher-paying jobs. Alongside your bachelors and receiving MBA, you can also obtain up to three other certifications. It may sound like a lot at first, but trust me, you won't regret it! First, the Certified Financial Planner (CFP) certification requires a bachelor's degree, completed courses outlined by the CFP Board and then passing the CFP Exam. It also requires 6,000 hours (about two years) of related experience before you can apply for certification, or 4,000 if you meet certain criteria.
"Investing in yourself and achieving the CFP designation will not only make you credible but also allow you to be thorough in your planning capabilities with your client," managing director of Applied Insights at Hartford Funds Jean Leyonna said.
You can also earn a Chartered Financial Consultant certification (ChFC). To get the certification, complete eight self-study courses at your own pace and pass a final exam within four months of the course completion. Three years of full-time business experience gets listed as a requirement as well, or two years if you already got a bachelor's or master's degree.
Study, Study, Study
See, it pays to get your degrees!
"Since the certification programs all require some work experience, many people pursuing a career as a financial advisor with no previous experience start by working in a more junior type of position at a financial firm while they finish their education or obtain their credentials. Many firms offer internships as well, and if you're still in school or a recent graduate, check with your institution to see if it partners with any firms. I remember my school partnered with Falcon Financial Advisors and I was able to intern there my senior year which landed me my first job at the company," financial advisor at Lenox Advisors, Michael Frias said.
Considered the most prestigious certification because of its difficulty to obtain, the Chartered Financial Analyst (CFA) takes about four years to earn. It involves passing three exams that require more than 300 hours of study each. Other requirements include a bachelor's degree, four or more years of professional work experience (it doesn't need to relate to finance), plus two or three letters of reference. With this certification, you guarantee yourself to fall amongst the big guns when applying for a higher position.
What you Should Know about Making this Awesome Job Your Career
You got your degrees and certifications, now you want to dip your feet in the waters of a career—what comes next? Getting to know the industry on a personal level. Being a financial advisor goes beyond obtaining degrees and certifications. Especially during a global pandemic, you may catch yourself applying to more remote jobs than in-person.
As of 2017, the average annual income for a financial advisor falls between $120,000 to $125,000. Obtaining a master's degree and certifications can boost your salary by up to $50,000. Most financial advisors work at least 40 hours per week. In some cases, advisors attend meetings on evenings and weekends depending on their clients. Since the pandemic, many companies moved their offices to virtual platforms, but the demand remains higher than ever for this well-paying, very necessary career.
"This is a profession in which you need to rely heavily upon your own motivation and ability to reach out to your clients. You are the driver of your clients' successes and your own. Regardless of the type of firm you work for, you will need a healthy dose of the entrepreneurial spirit to succeed. While some individuals thrive on this entrepreneurial aspect of serving as an advisor, this style of working is not for everyone," financial advisor at Equitable Advisors Amy Papura said.
As a financial advisor, you help people navigate a series of challenging issues and achieve a variety of substantial end goals. With the unexpectedness and unpredictability of the pandemic dozens of people struggle to find financial stability. The profession remains prominent and necessary, especially with the emergence of the remote financial analyst position. A person in this position makes about $76,000 on an annual salary. In New York, financial advisors earn just over $166,000 annually, excluding extra degrees and certification—however, if you combine them, your extra degrees and certifications can increase your annual income by up to $70,000.
Key skills you absolutely need
1. Communication
As a financial advisor, you solicit new business, network with associates and maintain your relationship with clients. Because of this, relating to people and finding a common ground remains crucial—and amongst the very few things pandemic made a bit easier.
"The industry is filled with complex words and documents that you have to explain to people who have no idea what you're talking about but you have to translate this information as clearly as possible because you're helping people make really important decisions," Papura said.
Communication plays an important role in all aspects of our lives, and it certainly applies here as well.
2. Analytical skills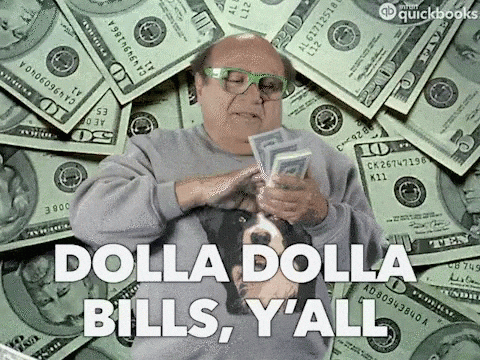 The same way everyone's different, your clients' needs will also differ! With any client you encounter, their financial portfolio will always look unique and different approaches get taken to cater to each. As a financial advisor, you need to read data, recognize trends and where markets will value your clients the most.
"Finance skills are one thing, but analytical skills are equally as important. If you can't understand what you're looking at and anticipate what's to come, neither can your client! You need to be patient in the face of pressure," Frias said.
Possessing strong problem solving and mathematical skills help to ensure your client makes the best financial decisions.
3. Customer service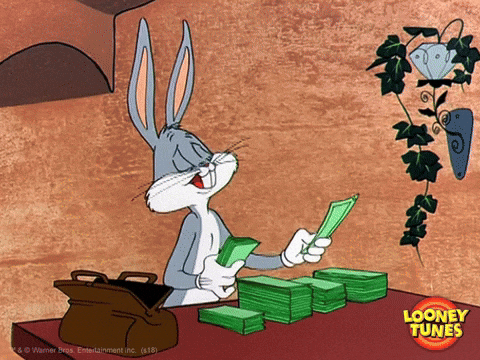 While a financial advisor must retain expertise in wealth management, soft skills also come as an essential to the position. Even a seasoned expert in finance must consistently hold productive conversations in order to get that reputable advisor repertoire. Gaining insights into the applicant's capability and interest in communication helps the employer predict how effectively they can attract clients and expand his network.
"You are literally talking to people all day. You don't have to be loved but certainly likeable. A client has to be able to feel comfortable with you especially since finances are among the most sensitive subjects to discuss and handle," Leyonna said.
Obviously, a financial advisor will need to deal with unsatisfied clients at some point—something nearly unavoidable in the world of business. How well the employee handles the unavoidable makes a huge impact on their success in the career field.
Reviews from the Experts Themselves
"It's a competitive environment. You have to be very good at helping people with a specific set of needs and gearing your financial advisory practice toward them could really help you establish a unique value proposition," Leyonna says.
"It can be tempting to wait for that perfect job to come, but don't put off getting started in a career as a financial advisor for the sake of perfectionism. Experience is essential to advancing your career as a financial advisor. All the certifications and training can't help you until you have spent some time applying your knowledge. So, don't be afraid to take a role that will help you get the experience you need while you wait for your perfect job to become available," Papura said. 
"Companies trust financial advisors to manage their finances and risks for them; its super important to pay attention to details so you don't miss anything or make mistakes that can be very costly to a business of the company you're working for," Frias said.