Summer's here- the time to kick back with friends and have a cool one. But if you're bummed out because you're not 21 (hang in there!), have work the next day

or you'd rather not be party animal status

, here are five scrumptious mocktails to quench your thirst and satisfy your tastebuds (and for the 21+ crowd, there are spike it tips).
1. Fizzy Pineapple Lemonade
A twist on the classic summer favorite, lemonade with a splash of pineapple is cool, refreshing and an easy drink to prepare. Both sweet and tangy, it makes for the perfect mocktail sans the decorative umbrella. Combine ¼ cup of pineapple juice, 1 cup lemonade mix (or ¾ cup prepared lemonade), 2 cups of water and 2 cans of Sprite or Sierra Mist (you can also substitute the Sprite with seltzer). Spike it: Add a shot of coconut rum into the mix.
Andrew Albrechtsen, 22, Graduate student at Long Island University Post, says, "I think mocktails are a great way to make drinks exciting without alcohol. They're especially fun during the summertime- there's nothing like relaxing poolside with a cold, fruity drink!"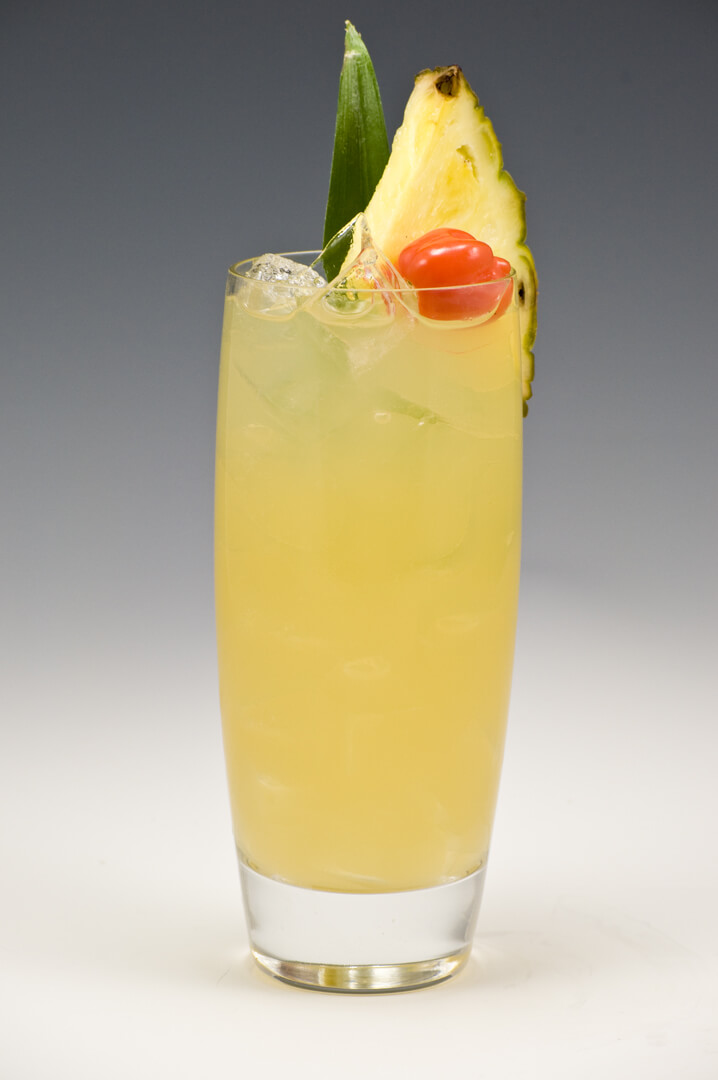 moninstore.com
If spicy is your style, you'll love this mocktail take on the crowd-pleasing tequila sunrise.

In a blender, combine 3 cups of diced watermelon and 1 ½ cups of diced pineapple until smooth (whip it to be as frothy or as smooth as you'd like!). After, add ½ green jalapeño (or a whole pepper if you like the extra kick) with juice from a squeezed lemon, with a dash of salt, to the mix. Spike it: Add a shot of your favorite tequila to the drink.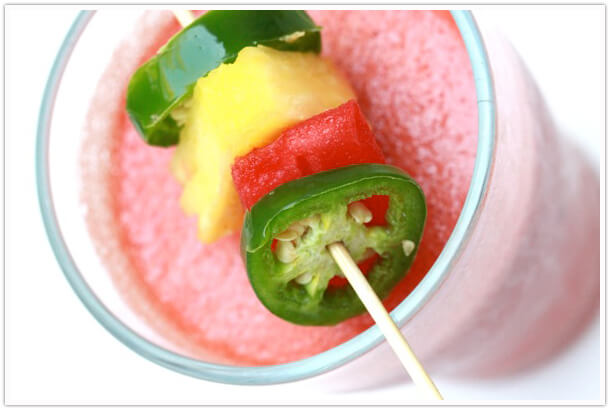 Root beer floats and ice cream sodas (prepared with cream soda or cola) were summer staples when we were growing up, and

who's to say that we can't still indulge our inner kid?

Whip 3-5 scoops of vanilla ice cream in a blender for about twenty seconds, then serve in a chilled glass with your favorite root beer or cream soda. Delicious! Spike it: Add a shot of whipped vodka to the root beer float or butterscotch schnapps to the cream soda float.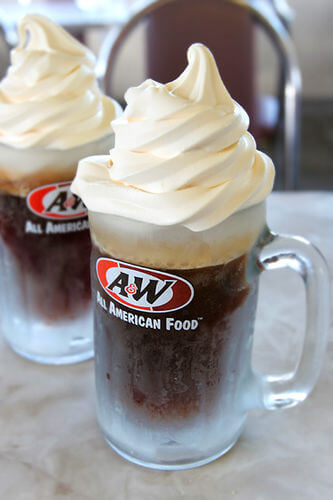 A perfect, thirst-quenching drink, minus the tropical beach, is the berry mocktail. To prepare, pour 1 1/3 cups of sugar in a bowl, combining with 1 ½ pints of fresh raspberries or blackberries (or a mix of the two). Mash up the berries, then let it stand for about ten minutes. After, stir in ½ cup of water into the bowl with the berries and sugar. Strain the concoction into a large pitcher, mixing in 2 ½ cups more water and 2 cups of lemon juice. Add a splash of seltzer for flavor (though your tastebuds will already be revitalized with this drink) and serve. Spike it: Add a shot of prosecco to your drink.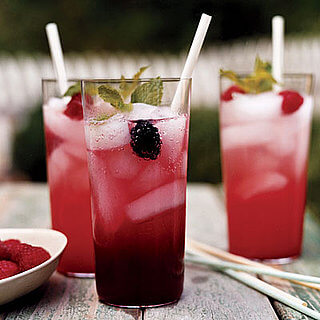 5. Iced Coffee on the Rocks
One of my favorite morning drinks in the summertime (hell, all year round) is iced coffee! To make this sweet coffee drink, brew some of your favorite coffee (or to save time, purchase a carton of ready made iced coffee, like from International Delight). Once cool, add the coffee and milk or creamer (as much as you prefer) into a cocktail shaker. Shake and serve in a glass with iced cubes. Voila! (For an added touch, spray some whipped cream on top). Spike it: Add a shot of Bailey's Irish Cream or Kahlua into your coffee.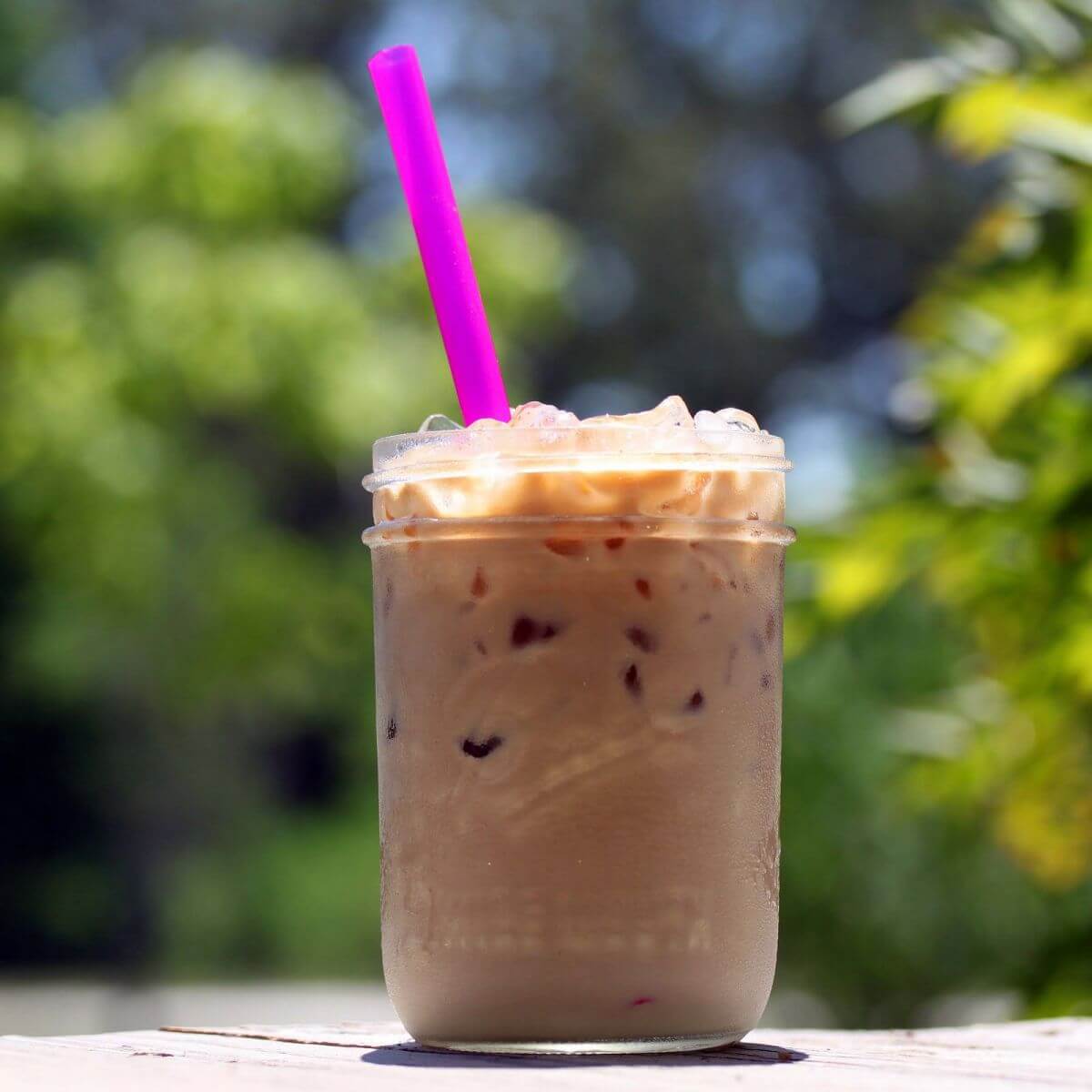 image: homesteadinghousewife.blogspot.com
thumbnail image:

http://wholefooddiary.com/articles/view/117/31-degrees-calls-for-iced-vanilla-coffee