When 2020 claps at you, you clap back, and you better be dressed to match. Don't let the outrageousness of this year overshadow your style game. Summer's the season of style, and boy, do we have plans to look fantabulous in the face of disaster.
Check out these picks for 15 pieces and styles to keep rocking all summer, and for even more ideas, spin over to Quad by College Magazine's outfit offerings.
1. Online Shop Till You Drop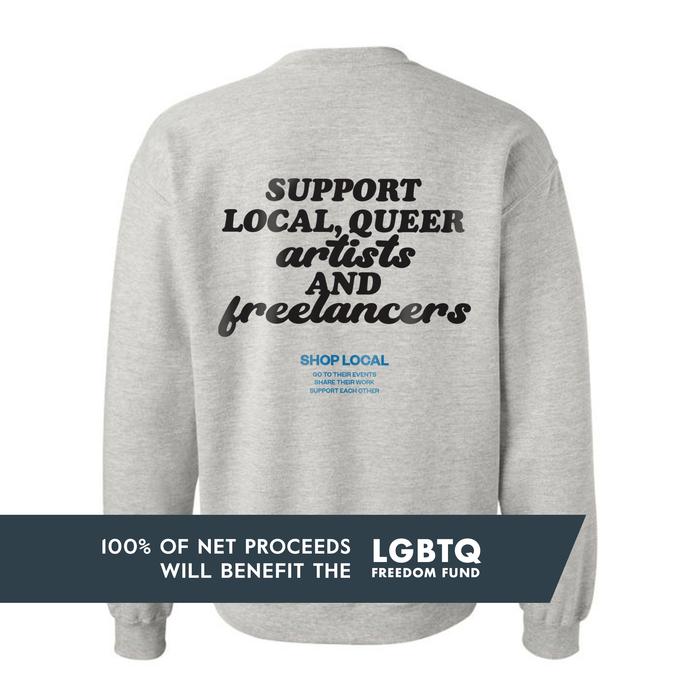 Malls and shops shutting down didn't stop us from breaking out our wallets, baby! If there's a silver lining to having to move your impulse buys online, it's that you can direct your spending towards local, POC-owned and pro-queer businesses. Rock this sweatshirt to show your support for local, queer artists and freelancers. With the sleeves rolled up and paired with light and breezy lounge shorts, this sweatshirt will keep you comfy and cozy as you pile your virtual basket high. And with all proceeds directed towards the LGBTQ Freedom Fund to post bail for members of the Black and Brown queer community, you can feel good about this buy.
2. (Itsy Bitsy Teeny Weeny Yellow Polkadot) Bikini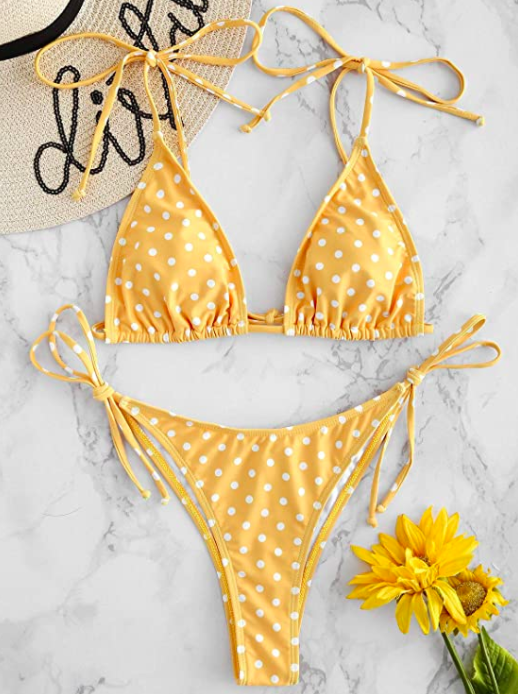 ZAFUL Polka Dot String Bikini: $19.95
Time passes, fashions come and go, trends pass away, but the bikini lives on. You really can't go wrong with the classic triangle bikini. It comes in every kind of pattern, print or color you could imagine and it's a showstopper for any occasion. "It can be worn under an outfit to add some summer style to it or you can rock it at the beach or pool," advised Youtuber, model and confidence activist @itsdanidmc. "It's a statement piece and a confidence booster. And everyone belongs in a bikini." So throw on your favorite style of two-piece, toss those old worn out insecurities out the window and flaunt that bod.
3. *Ring Ring* Pride's Calling!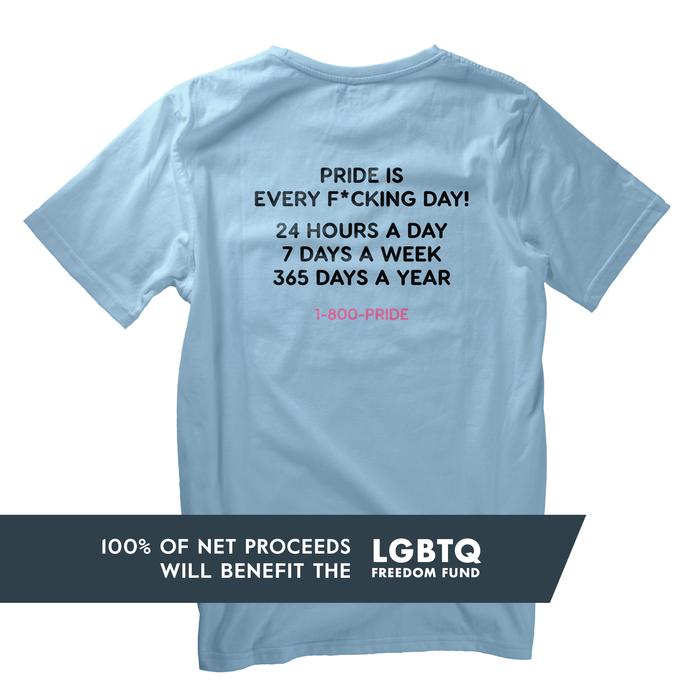 June may be over, but being queer and proud certainly isn't. Represent the LGBTQ+ community throughout the year with this sky blue graphic tee. For a laidback summer look, sport it with a pair of white distressed denim shorts, funky sunglasses, and your favorite sporty kicks. Any questions or concerns? Take it to the hotline at 1-800-PRIDE. We have queer and gender non-conforming POC to thank for the Pride of today, so all the proceeds from this tee will also go towards the LGBTQ Freedom Fund.
4. Dare to C.A.R.E.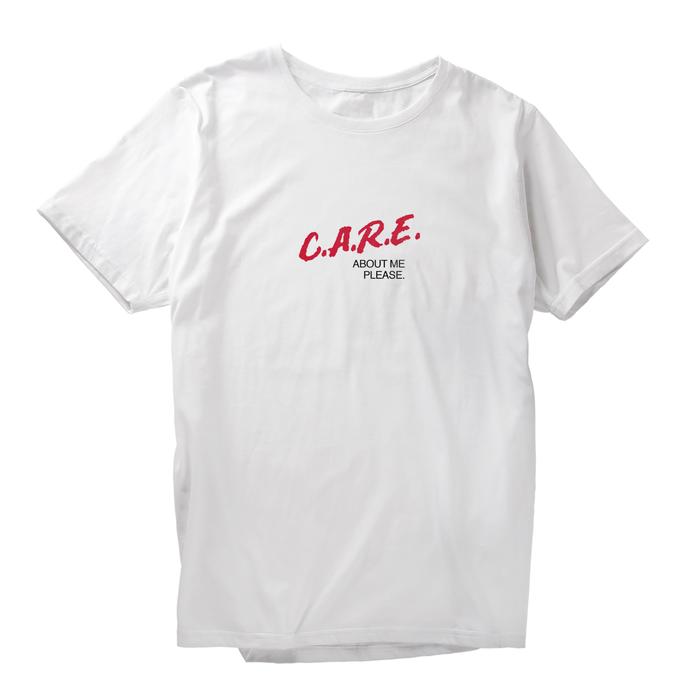 Out with the old D.A.R.E., in with the new C.A.R.E.! Although the anti-drug campaigns of the past fell out of favor, every day is a good day to check in on someone you love. And for the emotion-allergic introverts out there, this cute tee will say it for you. The versatile white color gives you endless options: try it out with a bold printed skirt or tuck it into a pair of linen pants. The hottest accessory, of course, is caring. (Or cheesiness!)
5. Shine On You Crazy Diamond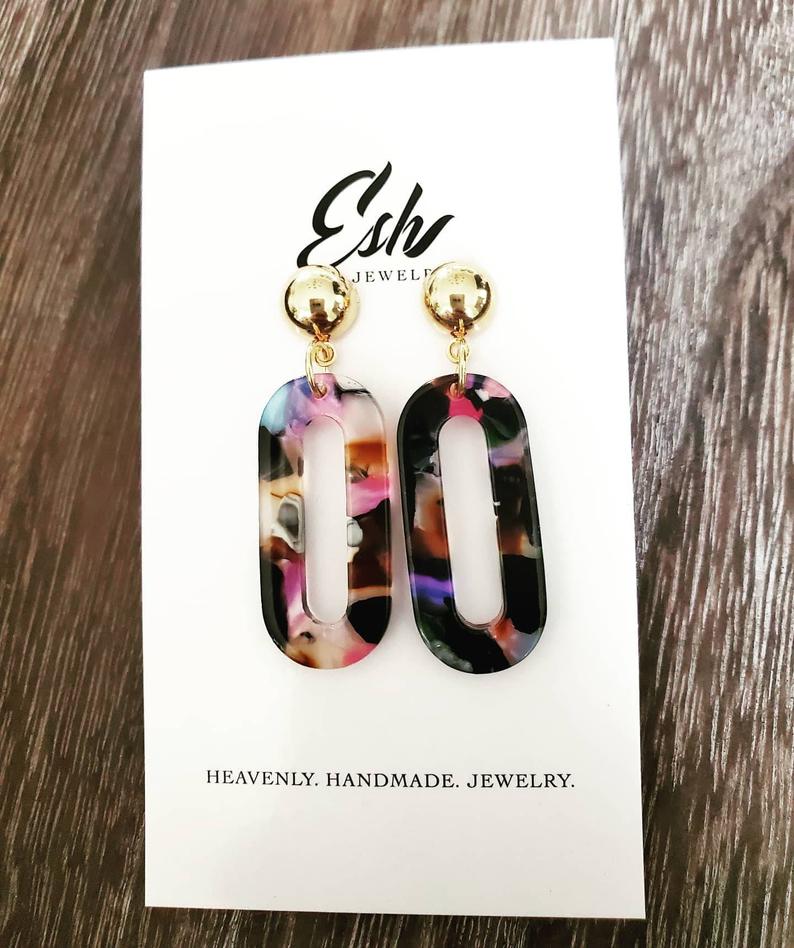 This summer presents an opportunity to try out your craziest accessories you never had the guts to before. Remember those tasseled earrings from the consignment store case that hang all the way down to your shoulders like antique curtains? What about those chunky beads you strung together yourself way back in your fraught 2016 Etsy phase? Now's the time to dig them out of the closet. "I normally wear colourful jewellery, like summery statement earrings for example. I style it with subtle/plain outfits," said Instagrammer @astridflint. Unless you aim to dress like a heat mirage, pare down your statement pieces with outfits in neutral tones, like a pair of linen pants and a classic white top.
6. The Drunken Doge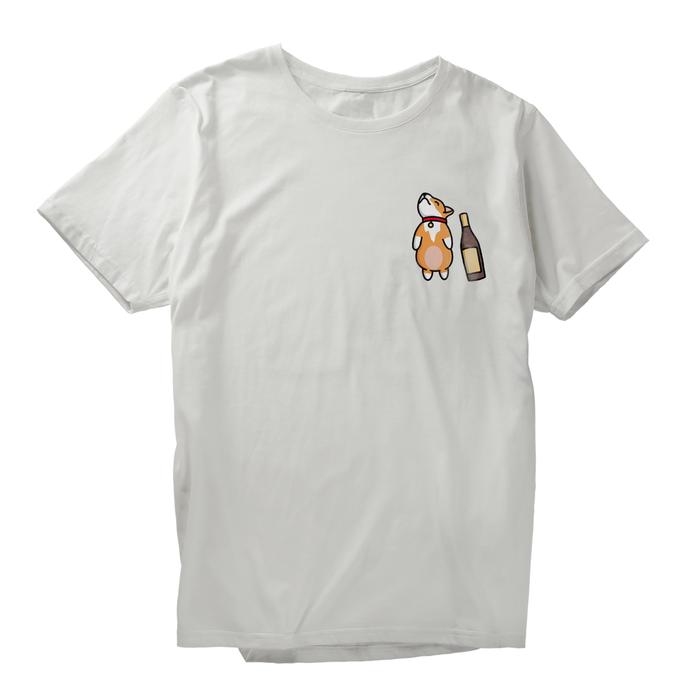 Oof, this inebriated doggo with a wine bottle as big as his body is the real mood. In those times you feel life's just going belly up, instead of turning to the bottle, pull on this comfy tee and take a chill pill. You can pair the neutral grey color with almost anything, so feel free to mix and match. Try it under your favorite well-worn plaid flannel, along with high tops and trendy backpack. Of course, it goes just fine with a newly uncorked wine bottle and a new Netflix show, too.
7. Tropical Print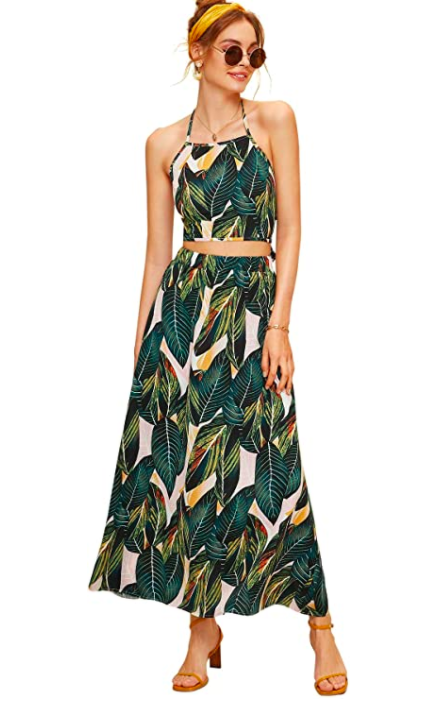 Floerns Women's Halter Neck Knot Back Tropical Print Beach Skirt Set: $27.99
Really, does it ever go out of style? We've all been cooped up inside for the past three months; stepping outside had better be the style moment of the century. Get festive and flirty with a bright tropical print. Just cause that b*tch Covid messed with your Maui spring break plans, doesn't mean you can't remain in denial about it. For the true fashionista, try a head-to-toe tropical look like a jumpsuit or maxi dress. Pair it with black sandals and your favorite pair of sunnies for a truly eye-popping ensemble.
8. We Come in Peace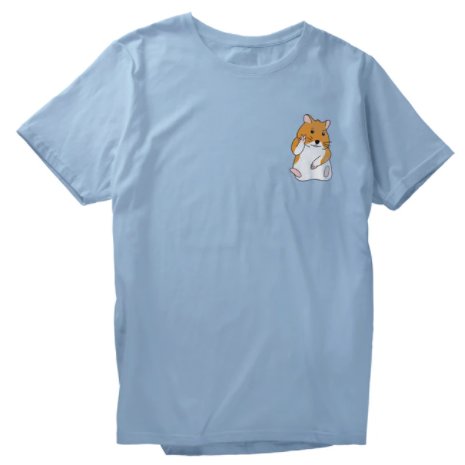 Hamster Peach Sign T-Shirt: $24.90
In this whacked-out parallel universe called 2020, sometimes the most you can do is peace out. Take a note from the adorbs little hamster on the front of this cute t-shirt. With a lovely pale blue color and a crew neck cut, you can wear this one anywhere–Petco, the Humane Shelter, taking a jog on your running wheel–all the hip destinations! Take it uwu and add a flouncy skirt, or head the other direction with a well-worn pair of combat boots. Or both!
9. Represent everyone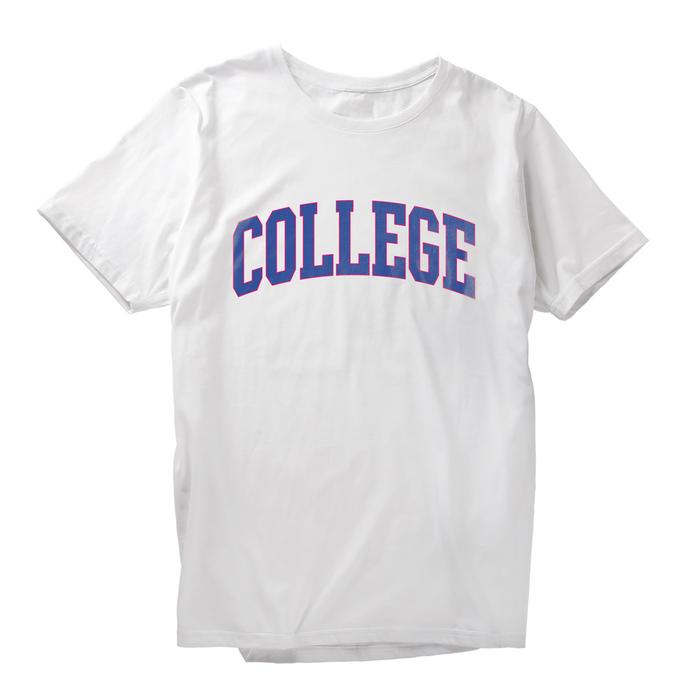 Do you have multiple college allegiances? Are you torn between your beloved home school and the home base of your favorite college football team? With this top, you'll never have to choose. Featuring a classic collegiate print and an easy-to-match white color, this tee is the "world citizen" of college apparel. For a chill, athleisure vibe, pair it with some joggers and strappy sandals. Better yet, don it with some ripped jeans and heeled boots for a party. Then, whenever you see someone wearing any kind of college apparel, you can approach them squealing, "OMG! I go there too!" See? Instant conversation starter!
10. Top It All Off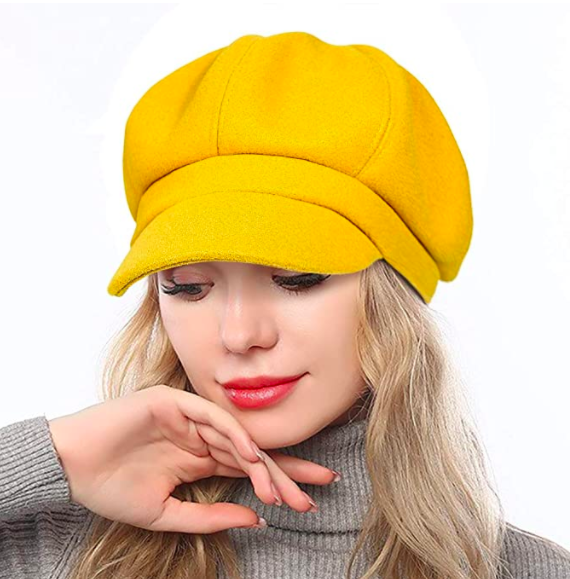 You can wear what you want, but nothing gives a summer look quite the same *kapow* as a stylish, eye-catching hat. "My favorite accessory this summer is my driving cap," said photographer @eddiewalk_. "Why? Because, as you know, this summer is not like any other summer. I mean if there was an unsubscribe button for 2020, I'm sure almost all of us will be outta here." (Seriously, how do we get off this listserv?) "A driving cap kinda gives off an oldies vibe reminiscent of a time way before now when things were very different. Also, I don't think you can go wrong with vintage." Whatever suits your fancy, the hat possibilities are endless. If British boy reporter of the '20s is not your style, you could go for a wide-brimmed, floppy straw hat to keep those UV light off. Or, if you're all about follow along aerobics videos and leg warmers, take the risk of a neon visor.
11. Yikes is in Your Future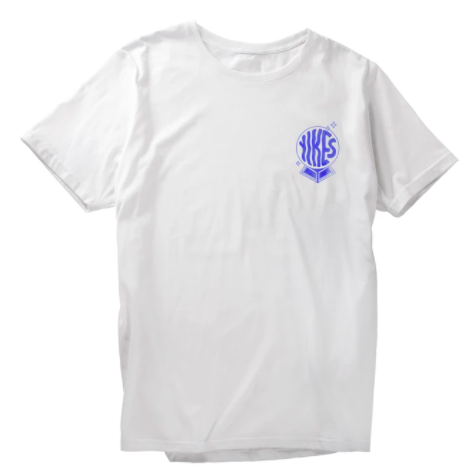 Does any syllable really encapsulate your past, present and future reality quite like "Yikes"? It might refer to the last time you shrugged helplessly at the poor people trying to enter your elevator while secretly jamming the close door button, only for them to pry it open against all odds, setting the scene for the most awkward two minute interval of your life. Or, consider it a memento of that time you walked out the room and came back in to find your mom giving your partner a slideshow of 10-year-old you sporting your homemade Captain Underpants Halloween costume. Admit it, you can truly get behind this t-shirt's slogan. Try it with a pair of sleek biker shorts and a trendy straw hat. Y'know, so you can hide your eyes in shame.
12. Mellow Yellow (Quite Lightly)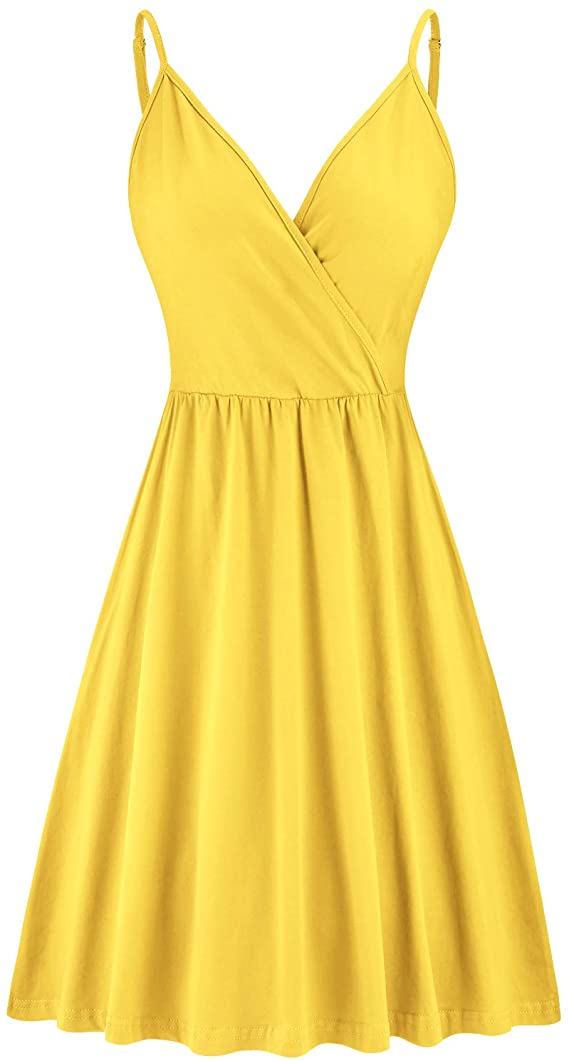 VOTEPRETTY V-Neck Floral Summer Dress with Pockets: $20.00
If summer has a color, this is it. Sunshine yellow screams confidence and joy. Try on this bright shade, and you'll stand out in any crowd. "I like simple bikinis with a nice color or even animal print, and I like to match with a beach dress that I can easily put on when I go to a beach bar or walk," said Instagrammer @fg_diaries_. "This yellow is my favourite color of this summer." For an easy-peazy ensemble that achieves trendiness without the effort, throw on a bright yellow sundress over your swimsuit. Pair with some statement jewelry and your favorite sandals, and you're good to go anywhere!
13. Welcome to Virtual College
Zoom University T-Shirt: $24.90
Congratulations on your acceptance to Zoom University! Our atmospheric campus allows your disembodied head to float in front of a stock photo of the Golden Gate Bridge or far out in space. Our versatile dining options include: the two-thirds empty bag of Tostitos you found under your bed or cold lasagna from the back of the fridge with a fresh side of nihilism. Best of all, classes include a ten-minute period at the beginning when students can freely browse Instagram while the professor mumbles, "Is this thing on? Can you hear me?" Show your pride with this new tee! For a chilled-out look perfect for procrastination, wear it with a chic pair of tan sweatpants and your comfiest socks. Or just wear your birthday suit. Does it matter? For all intents and purposes, the lower half of your body basically doesn't exist anymore.
14. Mask On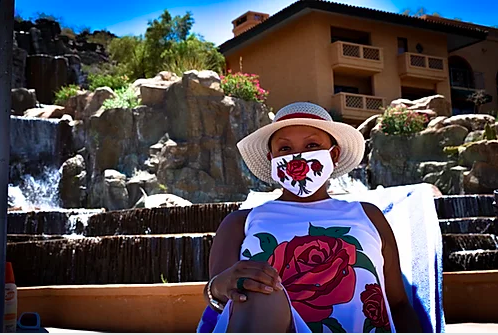 Not only will it protect you and the people around you from the spread of infection, a mask is the definitive accessory of this summer. Gone are the days when doing your part stop the virus meant donning one of those paper surgical masks and getting mistaken for an extra from Grey's Anatomy. As the demand for masks skyrocketed in the past few months, so too did the variety of colors, patterns and styles available. "My must-haves include a full-coverage yet breathable mask, a silky soft, airy summer dress, and comfy Birkenstock Arizona suede sandals," commented designer @ddayehunterdesigns. The internet offers a mask for every outfit, so get shopping and let your creativity shine. Remember, doing your part to social distance is the most fashionable look of all.