Calling all women of color: Look no further for your spring 2018 makeup essentials. We, along with these beauty products, have got you covered. We'll help you choose some amazing products that'll make you do your makeup like a pro. We included makeup that adheres to college budgets and high-end makeup lovers. From foundation that'll enhance your skin, to blush to help accentuate your smile, we made sure to include makeup essentials that exemplify inclusiveness in makeup for women of color.
This lineup of spring makeup for women of color will enhance the melanin goddess we know you embody—so sit back, relax and grab your credit card.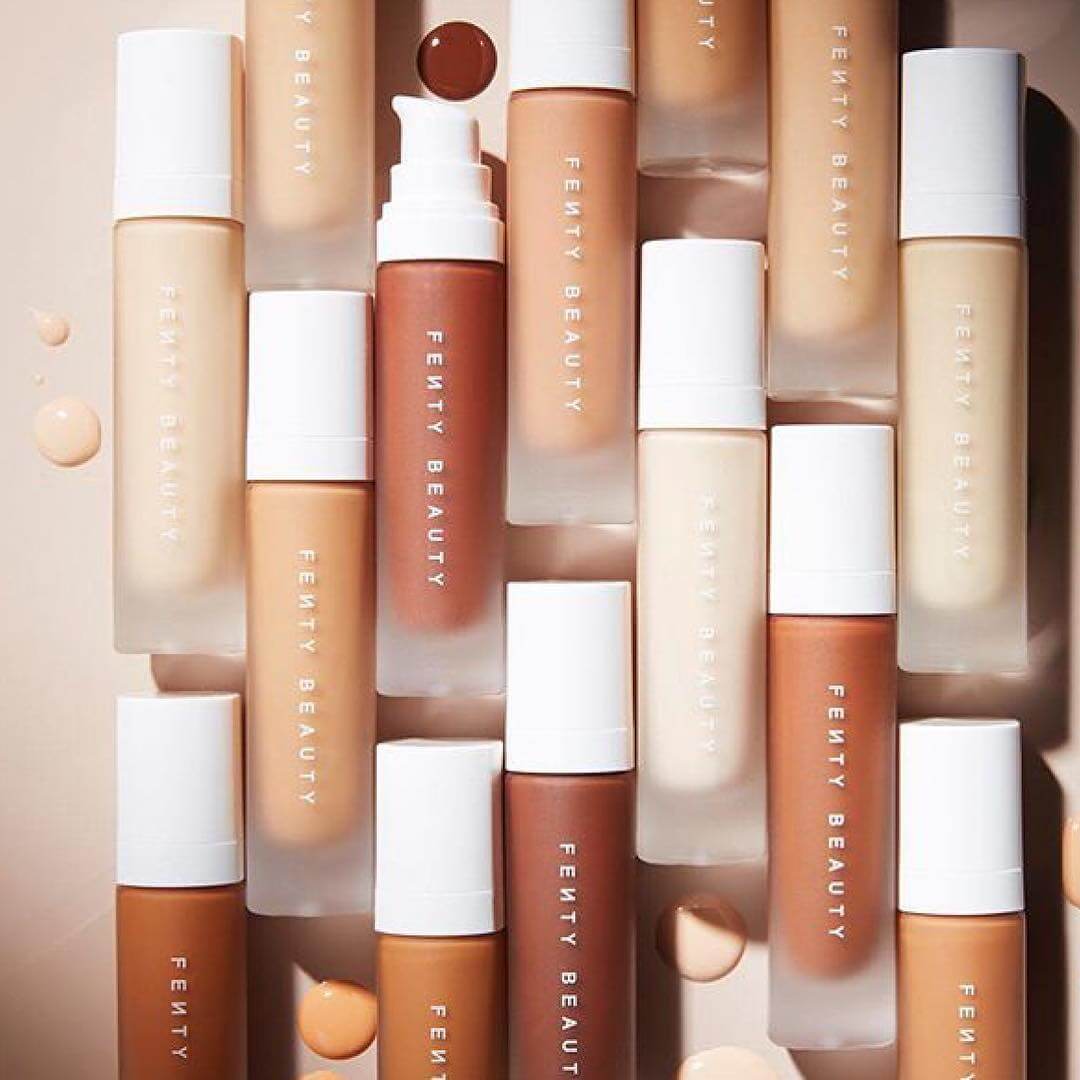 Unless you live under a rock, you know that Fenty Beauty upped the ante with their launch of 40 foundation shades last season. Co-owned by the queen Rihanna, Fenty Beauty embodies inclusivity in the makeup industry. The company launched a large variety of shades for women of all colors during their first foundation launch. Not only does the foundation come in a wide range of shade selections for the fairest to deepest of skin tones, but all women of color can now find a quality foundation. "I love the Fenty Beauty foundation because it's very light and it provides full coverage. It doesn't make me look like I'm trying too hard and I can still have a natural look," Spelman College junior Jaelan Sanan said. The unbeatable coverage, shade range, finish and longevity of this product meets all your foundation wants and needs.

Step aside drugstore foundations, the competition ends here with this Maybelline foundation. This foundation comes in formulas made for makeup lovers with dry and oily skin. Maybelline leads in quality drugstore makeup to give you a beat for a bomb price. They also carry a decent amount of shades, which can hopefully give you more options that most drugstore foundations lack. "I love this foundation because it's affordable and they also provide foundation for different skin types," Spelman sophomore Anu Abedowale said. For the days when you want a no-makeup-makeup look (when you want people to think you don't have makeup on, but you do) or if you want to look snatched, this foundation can give you the buildable coverage you desire.
Price: $5.89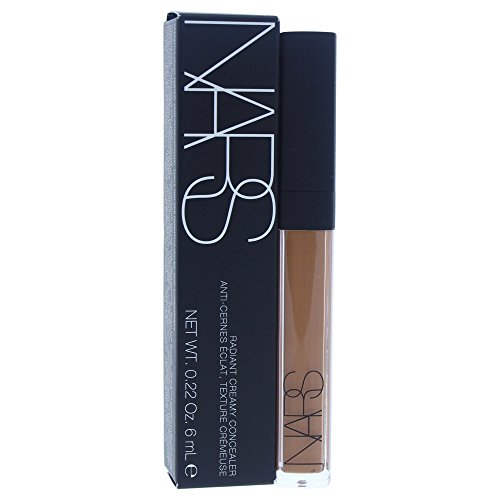 This classic concealer might just become your new favorite. If you want a concealer that delivers in quality, and don't mind spending the money to purchase it, try the Radiant Creamy Concealer from NARS. Few concealers compare to this creamy concealer with a natural finish that comes in 22 shades. The creaminess allows for an easy application and the natural finish creates a pretty result for oily, dry or combination skin. "I like that NARS considers warm and cool undertones of Black women in their products like the radiant creamy concealer. We're often left out of the target audience but NARS is one that company that has stayed true to being inclusive. The concealer also gives such high coverage and it has a smooth finish," Spelman sophomore Erika Grimes said. The Radiant Creamy Concealer from NARS epitomizes a great concealer to highlight, hide dark circles and add dimension to your makeup.
Price: $45.86
You can't beat a concealer that costs under $5. This concealer characterizes a cult favorite for many beauty gurus like Bri Hall because of the incredible price, extensive shade range and coverage. Say goodbye to your under-eye bags. "I like the L.A. Girl Pro Conceal because it's easy for makeup beginners and professionals to use," Spelman sophomore Amani Sapp said. You can find this concealer at most local beauty supply stores, Walmart and online, which makes finding, buying and rocking this concealer even more worth it.
Price: $3.88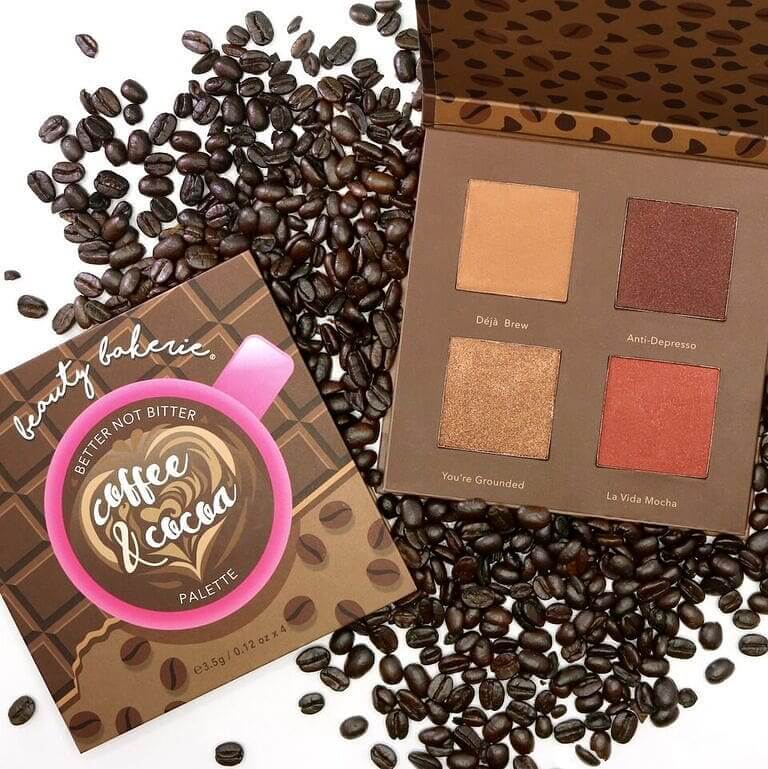 Beauty Bakerie cooks up striking makeup like this bronzer palette. The company name and product packaging definitely looks cute, but Beauty Bakerie also creates makeup options for people of all shades, like this contour palette. The palette comes with four different versatile shades and you can use these powders as contour, blush or even eyeshadow. What more could you ask for out of just one palette?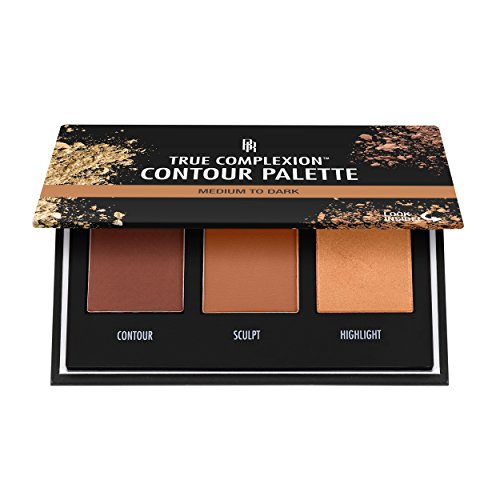 If you want a contoured look for less, try this drugstore alternative from Black Radiance. Black Radiance creates two separate contour palettes for beauties who look like anyone from Zoe Saldana to Lupita Nyong'o and it fits into a college budget. Each palette comes with three different products, which help to highlight, contour and sculpt any part of your face for any occasion. "I've been using this palette for awhile now and it's really worked for me because it's buildable and it's easy to blend," Spelman sophomore Jasmine Euell said. Whether you need your makeup go to the grocery store or the biggest party of the year, this palette will help you out.
Price: $9.21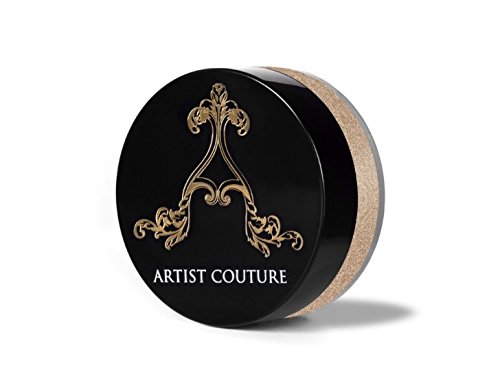 Blind your neighbor with your highlight when you wear Artist Couture's Diamond Glow Powders. These highlighters come in seven colors on Sephora.com and so many more on Artistcouture.com. Even more than that, these highlighters represent springtime because they accentuate your beautiful complexion when the sun hits the high points of your face and emphasize how your skin naturally radiates. Apply as much as you wish to your cheekbones, nose, upper lip, shoulders, collarbone or wherever you want. Don't worry, we don't judge.
Price: $50.55
Do you still want to blind your neighbor but also maintain your budget? For a cheaper glow, Maybelline highlighters deliver. These highlighters melt on your skin like butter and glisten in great lighting to give you the beam you need. Also found in the drugstore, the chrome metallic highlighters scream affordable makeup that forces all the people you encounter to notice how your skin glistens.
Price: $7.59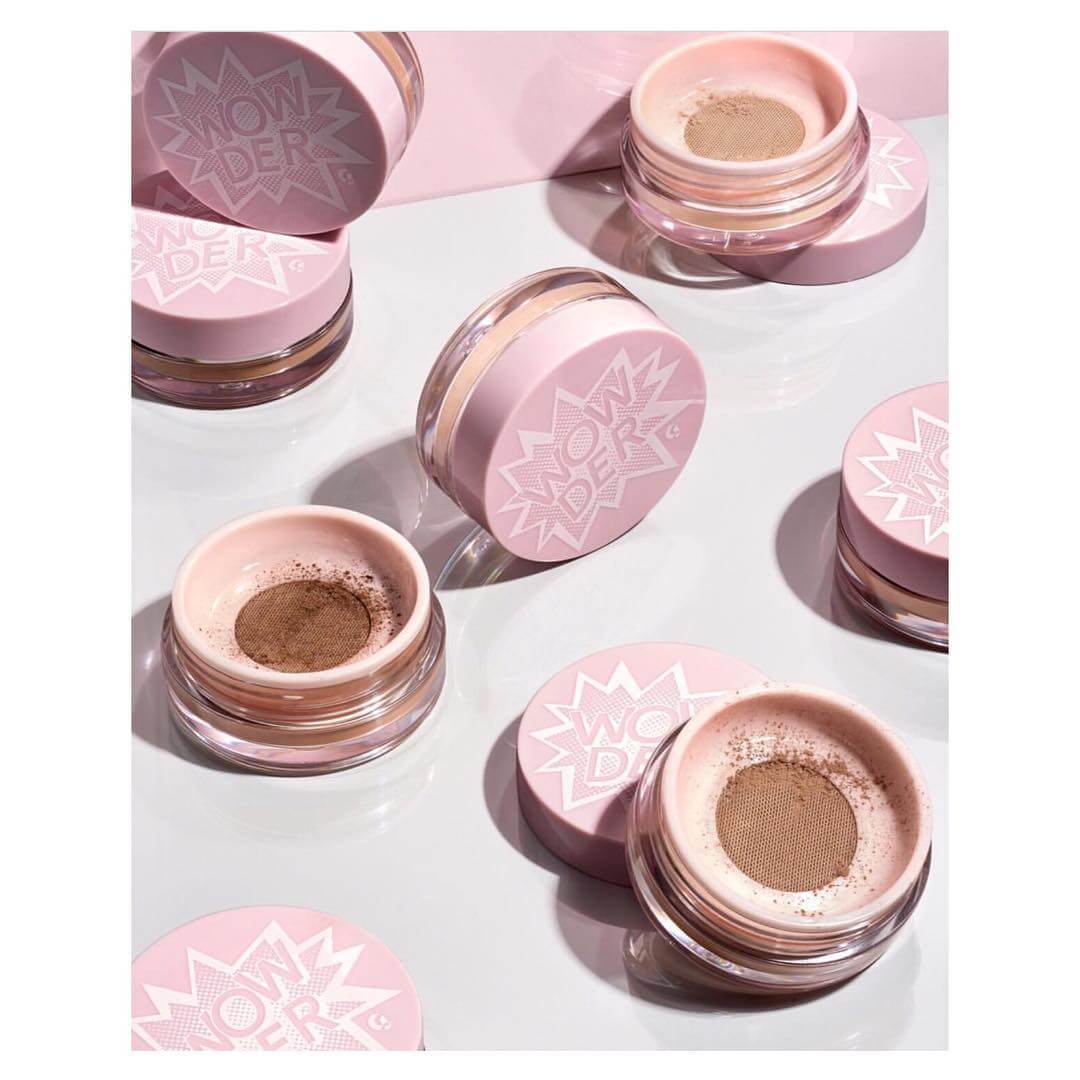 Glossier's advertisements directly state, "It's not a powder, it's a wowder," when describing their product. This Wowder will really wow you and set your liquid or creamy face products to perfection. The Wowder comes in Light/Medium, Dark/Deep and Rich to give every girl (or guy) the wow factor they tirelessly look for.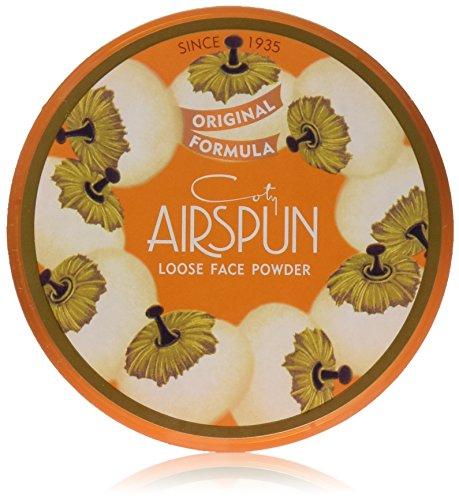 Although some drugstore powders hit or miss when it comes to holding your makeup in place, we think this powder gets the job done. The Airspun powder will set your makeup to make sure your products don't move all day. From liquid concealers to foundation to eyeshadow bases, this powder can either lightly hold your products in place or bake your face into makeup beat. The inexpensive powder created in five shades gives you options for the tone you prefer in a translucent powder.
Price: $5.97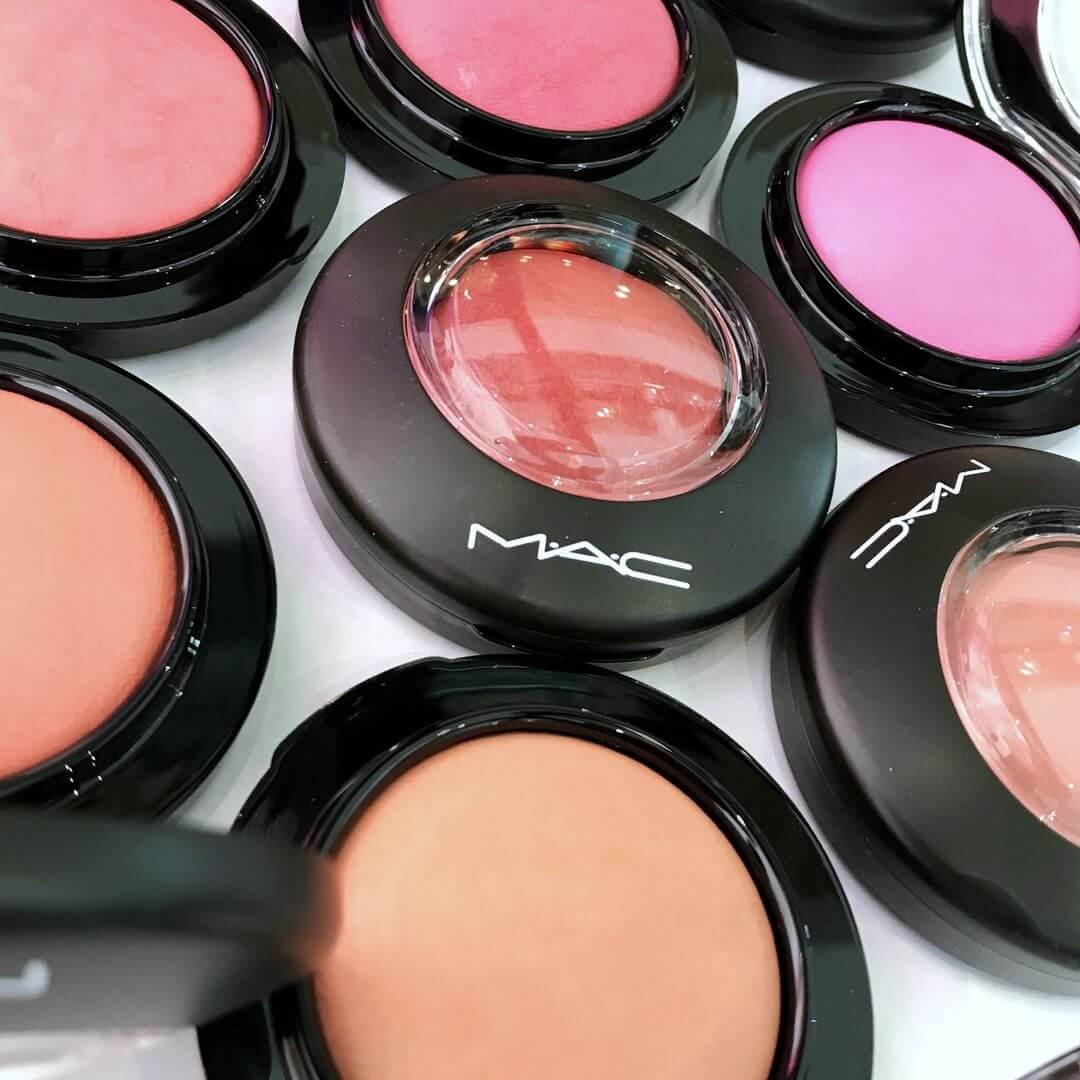 Mac Cosmetics rarely disappoints—that's a fact. Their blushes represent their quality company by providing pigmented blushes that will accentuate your cheeks and give just the right amount of flush for medium to deep skin. "Mac blushes are long-lasting and they have a great shade range," Georgia State University sophomore Ayesha Syed said. In addition, with their blushes ranging from sheer to buildable coverage, they produce blushes for all makeup looks. The search for blush that you'll love on your skin ends here, Mac probably already makes it.
Price: $17-35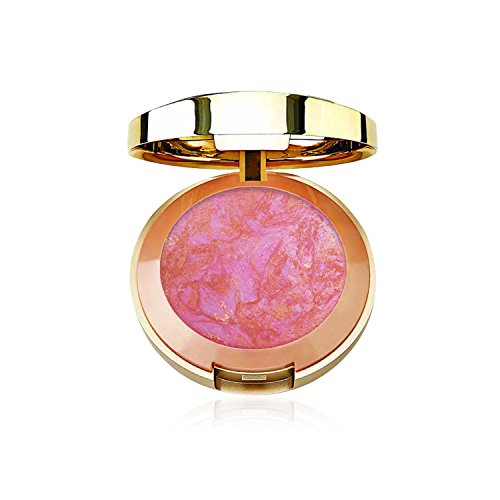 Baked goods exist outside of the kitchen, like Milani's baked blushes. Milani creates such quality natural and colorful blushes, you may forget that you purchased a drugstore product. "Milani baked blushes are melanin friendly and they can double as a highlighter for the days where you want a natural, glowy look," Grimes said. While some blushes require you to apply the product multiple times, Milani's baked formula allows you to apply a small amount of blush, or build up the color of your blush to a more pigmented look. Their baked blushes come in a matte or shimmery finish, which provide options for the makeup minimalist or beauty expert.
Price: $6.97