Attention all employment-seeking students: it's career fair season. This is the wonderful time of year when companies come to universities to give students the opportunity to find that coveted job or internship that begins journeys to successful careers. Dr. Robert Orndorff, Senior Director of Career Services at Penn State University, feels career fairs "[give students the] opportunity to be noticed, to be accessed as a whole person, not just a piece of paper." Attending a career fair can be a worthwhile experience if approached properly.
Preparation is Presentation
You never know whom you'll meet or where that conversation will lead. It all starts with a great outfit. When you look good, you feel good, and feeling good helps you present the best version of yourself. Throw on a suit or a blazer/dress combo with a pair of dress shoes, flats or kitten heels and you're ready, but don't walk out the door just yet. Don't forget to check the event time and companies attending ahead of time. A lack of basic information can lead to an embarrassing and unprofessional situation. Before speaking with recruiters, it's essential to assess your own goals, strengths and weaknesses. Drop by your university's career center for resume critiques weeks in advance of attending the career fair.
Craft Your Elevator Speech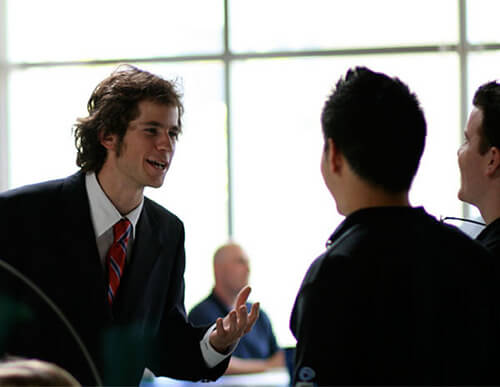 "First impressions count," Thompson Harner, Ernst & Young Campus Recruiter for PSU and Northeast Campus Recruiting Operations Lead, said. In order to have a beneficial conversation with a recruiter, you must first have your pitch down cold. Forbes.com defines an elevator pitch as "the 30-second speech that summarizes who you are, what you do and why you'd be a perfect candidate." Creating and delivering a crisp and precise elevator speech is an essential technique to master before meeting a recruiter. Orndorff believes your elevator pitch needs to answer two main questions: "Why would you be successful?" and "What is it about that [company] that you're most interested in?" In any professional situation practice makes perfect, and a prepared elevator pitch will showcase your accomplishments to recruiters.
Don't be Tongue-Tied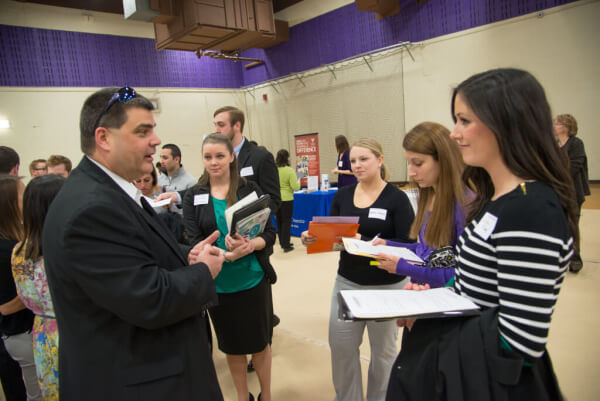 When gathering the courage to walk up to recruiters, shake their hand and sell yourself, confidence is a #majorkey. It all goes back to planning. Ask compelling and "tailored questions" that cannot be answered by simply googling the company, Orndorff explained. It shows a lack of knowledge and wastes the recruiter's time. Try to answer this question from Harner: "How can you take skills and demonstrate to me how to use those skills in a future job?" Speaking with recruiters can be nerve wracking, but pausing to gather your thoughts between questions produces well thought-out and concise answers. Orndorff explained if there was ever a question you feel you didn't answer perfectly, "treat that as an opportunity to showcase your character and your integrity when you face adversity."
Take Notes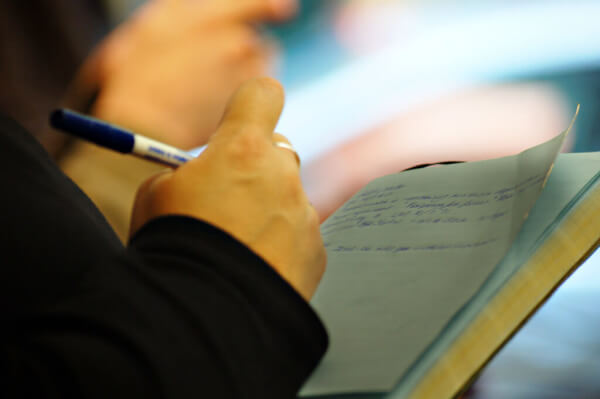 The career fair can be overwhelming, especially if it's the first time. Walking through a room with hundreds of professionals and your peers dressed in their finest attire can be daunting. Take a breath and understand it's a dual process. You are interviewing them as much as they are interviewing you. The purpose of career fairs is to see which company is your best match. It's almost like a real-life professional Tinder. Interested? Stay and chat. Already feeling bored? Just walk to the next table to your left. Orndorff feels that it's "crucial to stop between each interaction." Taking notes of first impressions, questions asked and interesting remarks can pay dividends in the long run. After leaving the fair, review your notes and see which companies you feel you had the strongest connections and conversations with. Don't be afraid to trash some brochures from companies you could never see yourself working with. Career fairs are for you.
Utilize Social Media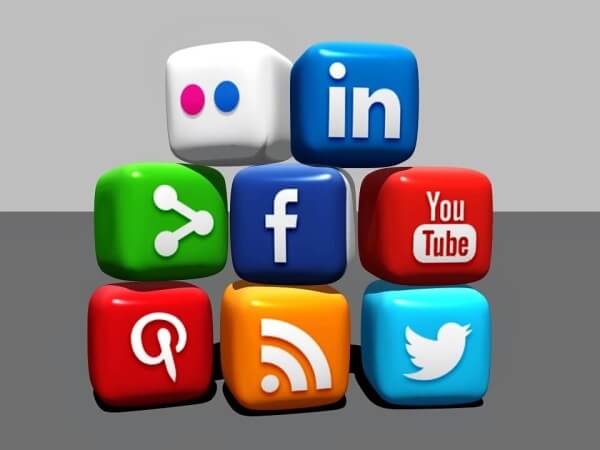 As the beloved Uncle Ben once said, "With great power comes great responsibility." This sage advice isn't only applicable to Spider-Man saving New York City from Doc Ock, but also when attending career fairs. Most companies have social media platforms like Twitter and Linkedin that students can conveniently refer to and learn more about companies and trending topics within the company. Sparking a conversation with employers about a company's retweet or a tweet they were mentioned in will impress them.
Follow Up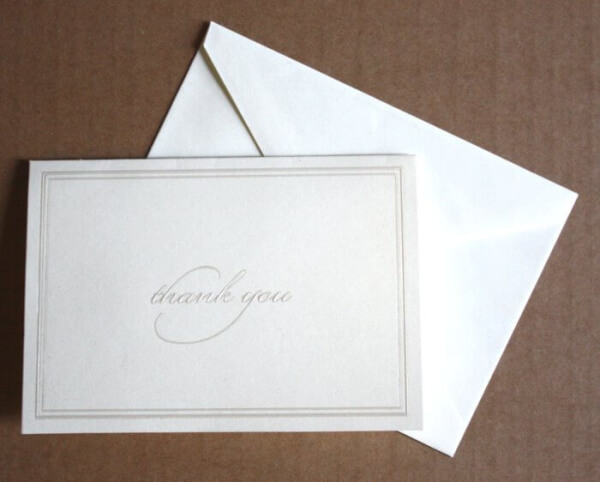 Career fairs give students a unique opportunity to gain a better understanding of the job market. But just showing up in your blazer with resume in hand doesn't guarantee a job offer. "[It's a] great step to connect students and employers, but it is just one step of the process," Sherry Rice, Career Fair Coordinator for Penn State University Career Services, said. Here is where those notes come in handy because thank-you notes are a must. Referring to conversations you had with employers helps them remember you and displays your eagerness to develop a professional relationship that could someday flourish into a paid position. When crafting that note or email, sending it promptly is crucial. It illustrates your drive for pursuing this job or internship.
Remember, this is your time to participate in the career fair. "Do your prep work ahead of time, try to be yourself, enjoy the experience, and be as natural as possible," Orndorff said. Happy job hunting and may the odds be ever in your favor.