Ever since my mom told me the story of when she moved to Lyon, France at the age of 18, I have wanted to study abroad. She spent the year becoming fluent in French, buying random plane tickets and exploring Europe with the person she had previously met in the airport terminal. 
The thought of traveling to a new destination on a whim excited me and eventually led me to Lisbon, Portugal.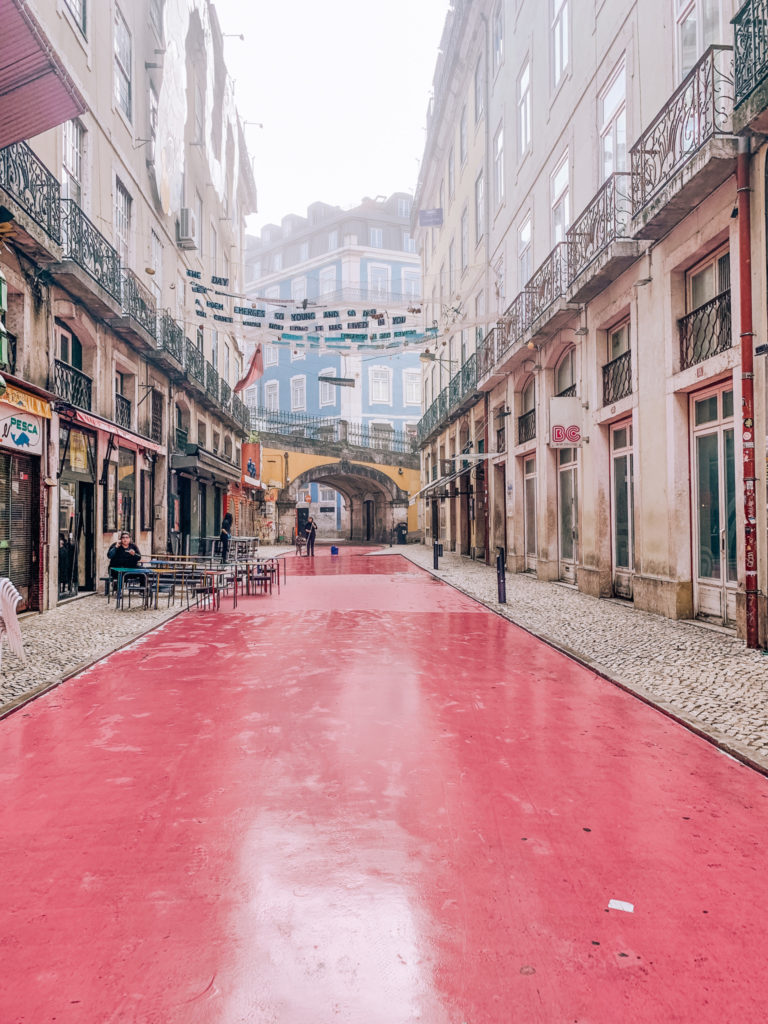 Trip number one, the trip that would set the tone for my entire semester abroad. My three friends and I found ourselves boarding a plane at 6 a.m. and landing in Lisbon just in time for breakfast. As we strolled through the cobblestone streets suitcases in hand, we gazed through countless bakery windows watching as they prepared their first batch of Pastel de Nata (a traditional Portuguese treat). The sweet smell of pastries, crisp January air and vibrantly colorful architecture created the feeling of a youthful seaside city. 
Our Airbnb was located in the Barrio Alto neighborhood of Lisbon. Known for its spirited nightlife and vibrant street art, it did not disappoint.
In an effort to become "one with the city," we spent our evening wandering the streets in search of a local meal.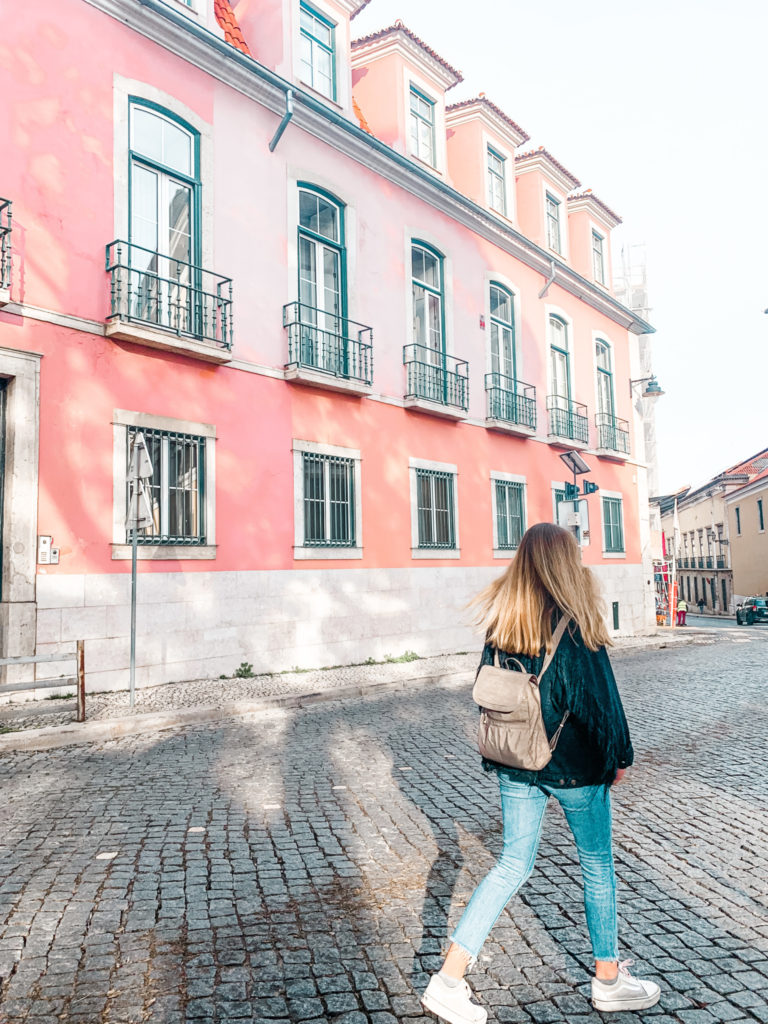 We settled on what felt like a dive bar/seafood restaurant. The place was basically empty. Other than the stragglers that popped in to check the score of that night's soccer game, we were the only people in there. Just as our "aperitivos" (appetizers) and wine were delivered to our table, an older couple walked in behind us.
We didn't really pay attention at first but heard the inviting ding of the doorbell as they stepped in.  We were suddenly made aware of their presences when they chose to sit down in the two remaining seats at our table. I looked around at the empty restaurant and then back to my friends as our eye contact said, "did you just see that?" We sat in silence, taken aback. An air of awkwardness filled the room as we shifted in our seats and tried not to look to our right.
Who sits at a table full of random strangers? Were we not the only ones to think that was weird?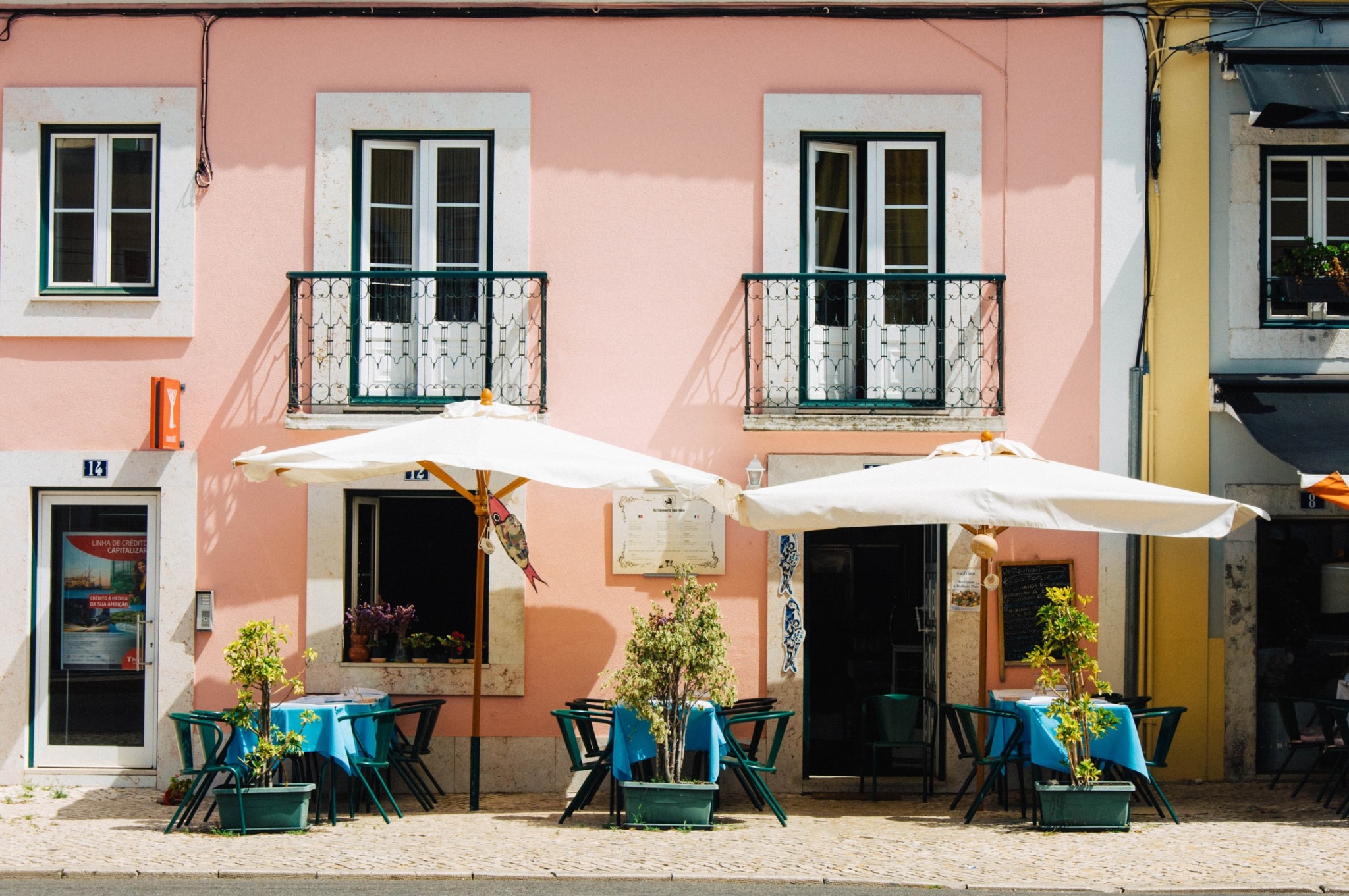 I was the first one to break the silence with a simple, "Hi." They returned the gesture and continued ordering. After a few minutes of awkwardly placed conversation, I told myself that this situation could go one of two ways: we could finish our meal in strained sentences, or we could use this as an opportunity to make new memories. Maybe it was the wine or the fact that I was in Lisbon with some of my best friends, but I immediately turned to the man next to me, stuck out my hand and said, "Hi my name is Rebecca, what's yours?"
After that, my night was a whirlwind. Through conversation we learned that the couple was from Canada. They spent half of the year in Lisbon and the other half in their hometown of Toronto. Me and the gentleman bonded over our love for traveling, as he had basically been to every single place in the world, and I wanted to know every detail. At one point in our conversation I asked the question, "What do you do for a living?" I will never forget his answer.
"Oh, I'm a legal Nazi hunter." 
The four of us just kind of paused and tilted our heads, I mean…what a badass answer. He noticed the shock on our faces (he probably got that a lot) and quickly explained what "legal Nazi hunter" entailed. Basically, he was a lawyer who traveled around the world tracking and convicting present-day Nazis. On top of that, his wife had just retired from being a physics professor, and both of their kids were engineers at NASA.
I felt like academic royalty surrounded me.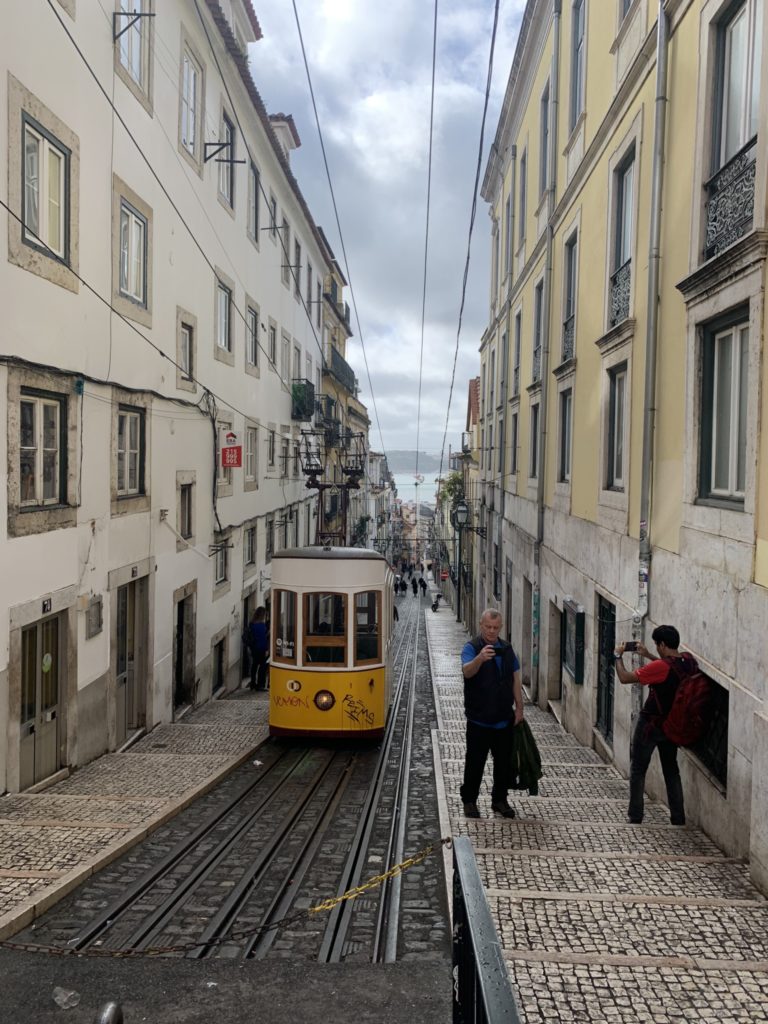 After our gawking ended and conversation died down, they paid their bill and extended an invitation to join them at their friend's wine cellar. As 20-year-olds who were abroad, we had our sights set on finding the nearest club, so we kindly parted ways.
Our search came to a halt when we realized what we could be missing.
It was then and there that I suggested we try and find the wine cellar. This is when our minimal knowledge of the Portuguese language really did us dirty. Our GPS' had us twisting and turning through different cobblestone alleyways.  It eventually turned into a game of follow the blind leader with a language barrier. We walked around for what seemed like an hour (thanks to the wine) looking for this wine cellar. As I just about gave up, I turned to my left and there it was. 
When they said "wine cellar," they left out the part about it being a literal cave. Rock surrounded us, constructing the walls and ceiling in asea of stone. The only source of light came from fire-lit lamps that created a red hue throughout the cellar. As soon I stepped in, I heard a loud cheer come from the back table.
We were immediately greeted by the owner and our new friends.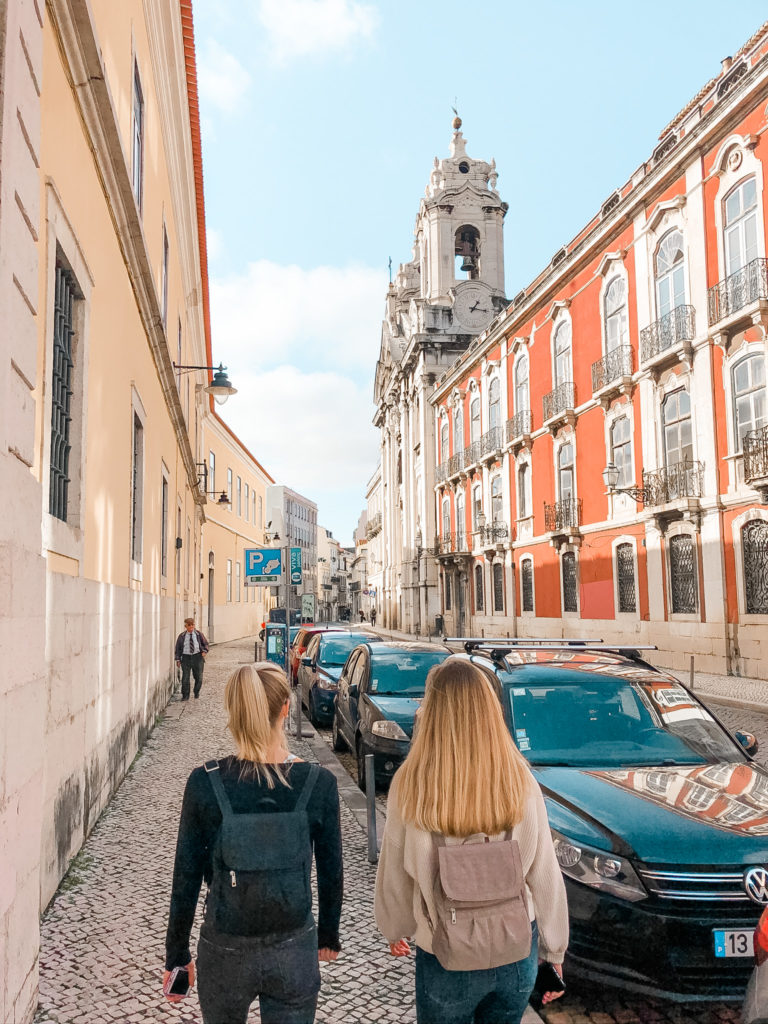 We were guided to a grand wooden table surrounded by seven adults from all over the world. I turned to look behind me and saw that the owner was closing the place down. My stomach immediately sank as I thought I missed my chance to get to know these people more. It turned out that our new friends were very close with the owner, and because of our previous dinner conversation, we were the featured guests who "deserved a private wine tasting." Bottles and bottles of red wine were directed our way and accompanied with chocolate mousse made from scratch. It was one of those special moments where I looked around me and wondered if my life was actually real.
It was 3 a.m. when we left. Saying goodbye, we embraced knowing we would never see each other again. We did not exchange phone numbers or emails, only the shared memory of our night together in Lisbon. Just think, if hesitation had driven our actions at that table, we would have let the world of Nazi hunters, wine tastings at 3 a.m. and unexpected friendships slip between our fingers.