You wake up and the clock reads 7 a.m.; a new day has just begun. Despite only getting four hours of sleep after a long battle with chemistry problem sets, this new day has no sympathy. During the week, you have no time for fun events or eating out, and to make matters worse, you have no money. How can you possibly fit a steady job into a schedule jam-packed with classes, internships and clubs? However, there exists many ways to make cash without actually clocking into a regular campus job, some that even let you collect revenue casually and comfortably.
Through these simple and easy tasks, learn how to make money without leaving your dorm room and the value of having a side hustle.
1. Quora-Partnered Program pays you to be curious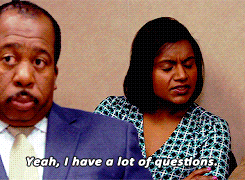 Do you spend an enormous amount of time aimlessly scrolling through the Quora app as much as I do? Well if you don't, maybe you should start. Quora offers both specific questions and answers to a variety of topics ranging from relationships, personal development, history, health, entertainment and anything else that strikes your fancy. However, around two months ago when I thought that Quora ate away my life as I scrolled through it every time boredom hit, I suddenly received an invitation notification to become part of the Quora-Partnered Program. As a partner, you can earn money by merely asking questions and helping questions get answers by requesting qualified writers to answer them. Get scrolling, read about topics that interest you and get paid for your curiosity.
2. Screen Rant pays you to feed your alter ego as a movie critic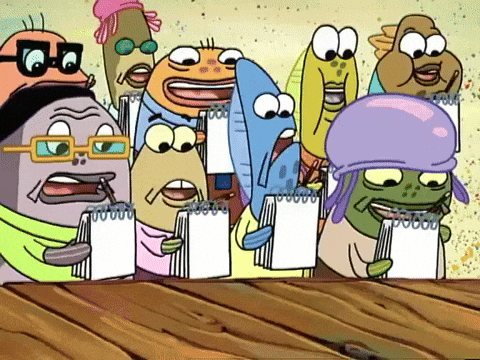 Right after a movie screening, does criticizing and analyzing every scene of a movie to the point of annoying everyone around you sound familiar? Consider offering your unique insights as a writer on Screen Rant instead. At Screen Rant, you'll get credit as the author of your opinionated pieces while getting paid for writing about a topic you would've otherwise spent talking off the ears of the people around you. "It didn't interfere with everyday life because I fit in work whenever I had more free time. It was nice not having a set schedule, and I basically had the freedom to elaborate on any parts of the movies that interested me," UCLA third year Alyssa Zhang said. Although she did not work for Screen Rant specifically, she considers movie review platforms like Screen Rant as valuable work experience.
3. Etsy and Redbubble pay you for creating
Do you have a knack for graphic design, homemade items, fan art, DIY crafts or anything of the like? A hub for all things creative, sites such as Etsy and Redbubble allow you to act as the literal creator of your own success by selling your products to buyers online. Jon Xu, a UCLA third year economics major who has been involved in multiple startups, had a lot to say on the subject of moneymaking. "I'd say the best way to start a side hustle is that if you have a skill that you're good at and willing to work on, to simply start. A lot of people get into what's called analysis paralysis so they never actually start doing what they want to do," Xu said.  Whether turning your graphic design pieces or fan art into stickers and t-shirts, selling the enamel pins you designed of your favorite fictional characters or selling the unorthodox cup warmers you knit in your spare time, your creations will likely catch the attention of the wide community that Etsy and Redbubble support. Make an Etsy or Redbubble account, advertise your creations and sit back as you collect the revenue you rightfully deserve.
4. Boxfish tutoring pays you to teach your native tongue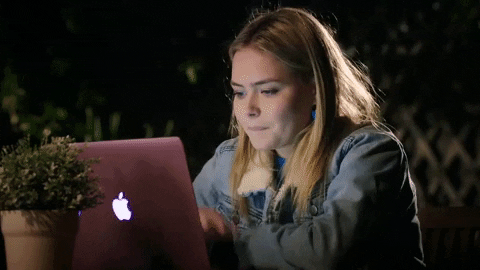 Do you speak English? Great. That, along with a passion for education, will make you a successful English tutor at Boxfish. With a competitive pay of $25 per hour, Boxfish Education and Technologies offers online English tutorials to students in China looking to improve their English and review the literature they have learned. But they need you to make it all happen. Considering the company prepares all reading notes and material for you beforehand, your only work as a tutor includes standing by to help with 5-minute review sessions and getting paid while you wait. This exciting opportunity will look great on resumes and allow you to interact with students from China in the cozy confinements of your own room.
5. YouTube pays you to document your unique experiences
Have you ever watched the popular YouTube videos of today and thought "Hey, I could do that"? Maybe you think you can do even better. While one of millennials' greatest fantasies includes running a Youtube channel, creating successful YouTube videos that others will watch enough to make money proposes a difficult challenge. However, college-themed YouTube channels and videos have recently become a successful platform for a hungry and curious younger community. These videos range from college acceptance letters, college advice, reading personal essays, vlogging a day in the life, study techniques, major advice and more. "I've always seen Youtube as such an amazing platform to be able to share positive and valuable information with other people. And with that, I also began to realize that I have a message that I would love to share with the world myself. My dream is to create a Youtube channel that will empower others to chase their dreams and my content is centered around college lifestyle, entrepreneurship, productivity, faith and fitness," striving entrepreneur and UCLA third year Richard Yu said. Whip out your old camera hiding in your closet and put it to use by documenting your life as a college student while collecting revenue.
6. Ibotta pays you for winning at adulthood by taking pictures of all your receipts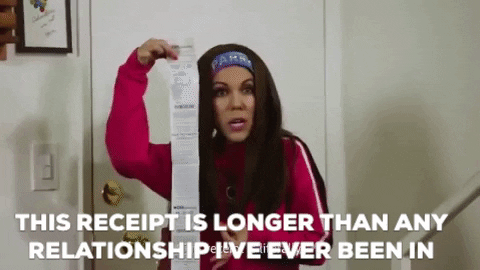 What if I told you that grocery shopping, one of the evils of adulthood, becomes 100 times better at the possibility of getting paid every time you take a picture of your receipt? Through a cash back app called Ibotta which scans your receipt for deals, you can redeem your offers by taking a photo of your receipt and get cash back through your linked account. Use this small moneymaking app during times when you have nothing but free time and a jumble of receipts in your pocket. A little side cash never did any harm, so start making your own profit by doing these small tasks for big cash in the long run.
7. S'mores app pays you for unlocking your phone every few hours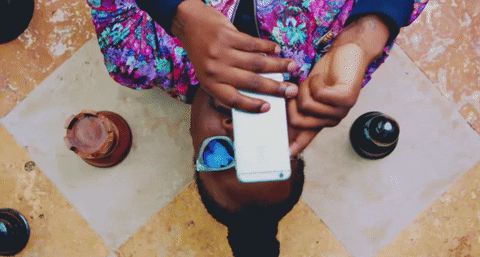 I don't think we realize just how much time we spend on our phones, mindlessly locking and unlocking a screen that hasn't changed from when we checked it 5 minutes ago. With the S'more app, you can now get paid to do something as small as unlocking your phone throughout the day, a skill you already have expert experience in. How, you might ask? By displaying ads on your lock screen, the S'mores app helps brands gain popularity by exposing people to their products all the while paying you to see it. By simply using your phone as you go through daily life, you'll get rewarded money and gift cards for basically doing nothing.
8. The Isle of Fortune quiz app pays you for simply winning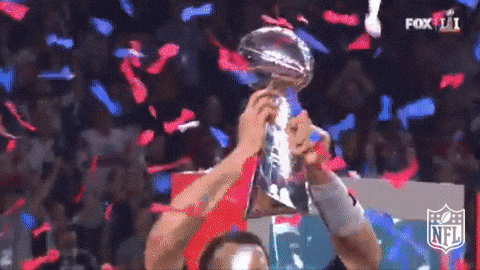 Ever catch yourself in the middle of playing an enjoyable video game thinking, "If only I was paid to do this?" The quiz app Isle of Fortune has become your new best friend. This skill-based quizzing game offers money prizes for going head to head with people around the world on quiz topics of your own choosing. Similar to the app Quiz Up, the creator of Isle of Fortunes conceived the idea based on the belief that the game could improve with a cash reward for winning. The app offers $100 to daily winners on a wide range of subjects and $1000 at the end of each week for a grand prize. So get quizzing, test your knowledge and start getting paid for something you have talent in.
9. Survey Junkie pays you for giving your honest opinion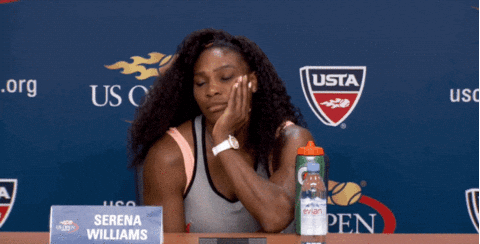 One of the most common yet still highly effective moneymaking gigs includes doing surveys and getting rewards and gift cards as a result. Survey Junkie contains a vast and diverse pool of surveys to complete and a point system to determine how much money you'll get in return. Accumulate enough points, and get rewarded anything from $10, $45 to $100 as well as gift card options. So sit back, relax and complete various surveys as you alternate between eating ice cream straight from the container and having a Friends marathon.
10. Fiverr pays you for offering your unique skills as labor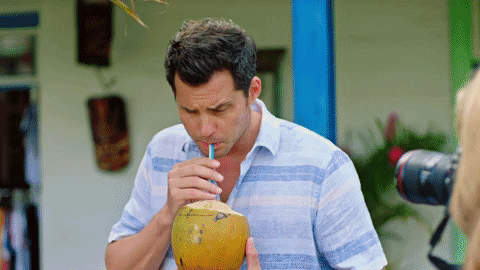 Do you have a hidden skill just waiting to showcase but have no idea how to do so or where to start? Fiverr provides you with the chance and platform to do that. "I think there's a lot of students who have hobbies and other personal interests that they can take advantage of and market and others. Whether that's photography, design, organizational skills, creativity or ability to sort and present information, you can use the Fiverr which lets you promote your services and skills to people who are looking for labor," UCLA third year Jon Xu said. As the creators of Fiverr have said themselves, Fiverr provides a platform for businesses that seem bigger than yourself. Take a chance and offer your skills for payment at the chance of creating something great.
All in all, online platforms and opportunities propose amazing and convenient alternatives to the college struggle of finding a job on campus. They encourage us, as students, to strive for something greater than ourselves and embrace personal skills and interests in order to make money. Furthermore, a small college side hustle acts as a great kickstarter to start thinking about money, saving and taking our financial situation into our own hands. However, these options scratch just the surface of our futures and potentials in the subject of jobs and moneymaking. "My general recommendation is this: students should get out of their dorm as much as possible, learn skills, build networks and not worry about making money until after they have graduated," UCLA economics professor Simon Board said. Don't just stop at these options, but use them and many others you find online as a way to leverage yourself into the job market of your choosing and passion.