As my December graduation nears, I'm starting to reflect upon the things I've learned about sex and dating while in college. I made my fair share of mistakes,spent too many dateless nights wallowing in self pity and saw a lot of twisted relationships in my time working in the residence halls. All I can do is hope that my experiences and lessons learned might be beneficial for you.

Not everyone dates

Okay, this might sound weird, but bear with me. In my three years of college, I've only gone out with one guy and our relationship formed on the beaches of San Diego during a mission trip. Because we thought we our time together was detracting too much attention from God, we called it quits. This is actually pretty normal in the Christian dating pool, as people attempt to infuse a lot of prayer, patience and discernment when it comes to dating.

Even if this isn't your scene and you're single – nothing is wrong with you. It simply isn't your time.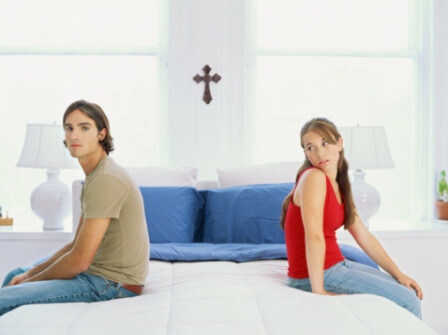 There's nothing wrong with me
You've probably got at least one family member who's constantly asking when you're going to settle down. Unfortunately, just about everything we read, see and hear attempts to tell us that it's better to be connected romantically to someone than it is to be single. I'm still wrestling with this, but I know in the back of my mind that I'm not hideous, that I don't possess some unbearable habit and that I'm not guy repellent. I'm definitely not perfect, but the reason I'm single isn't because there's something terribly wrong with me.

Singleness isn't a punishment

There's a whole spectrum of relationship statuses that one can have, but I don't think singleness is the least of these. Just like months pass and times in our lives change, singleness lasts for a season. I've learned that my status isn't due to me doing something wrong or not deserving to find love.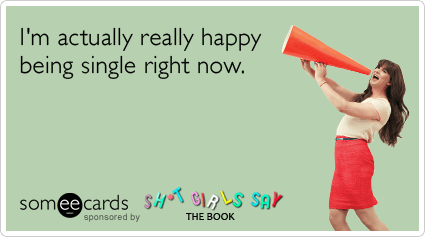 Not every guy's the same
Sometimes, we have this idea that everyone guy is the same and is out to do his partner wrong. I used to think this myself until I sat down and realized that the common factor among all my relationships has been me. So, no, every guy is not the same, but every guy I've dated has been the same .

What to do during the wait

Romantic novels and movies always focus on finding "the one." Unfortunately, media doesn't really tell us what it looks like to becoming the one. I've learned that it doesn't matter if I find Mr. Right if I can't get his attention.

Call me crazy, but I'd love for the next guy I become serious about to be the guy I marry. That doesn't mean that I'll settle on the next guy who gives me attention, but I'll definitely make it a point to not get too involved with someone who I couldn't potentially marry. Maybe I'm part of a rare breed by waiting around for Mr. Right to come sweep me off my feet, but it isn't like I'm waiting around twiddling my thumbs.
I've got some work to do with myself before I spout out "I love you." One of my life favorite quotes that I also apply to dating is "You'll never be who you're not becoming." I need to become the kind of woman the man I'm looking for is looking for.
Photos by glamous.com and someecards.com.