The Mission Impossible theme drummed through my head: The moment had arrived. As I shifted my feet outside the door of my high school principal's office, drying the sweat off my hands on my awkward school uniform, I experienced my first midlife crisis—over a single piece of paper. Recommendation letters: words on a page that decide our collegiate and academic future. No big deal, right?
Ten minutes later, there I was, exhaling in relief and standing in the same spot outside of his office, thinking the idea of a recommendation letter was no impossible mission. Boy was I wrong.
1. Make Rejection and Humility Your Two New BFFs
Never be afraid of the word no. It is a great word, one that builds confidence. Asking a professor for a recommendation letter is no small favor—it takes effort and time out of their already busy schedules. "I went to a large undergraduate university and seldom went to office hours, and as a result it was a real challenge to find professors that knew me well enough to write recommendations," said Boston College English professor Lauren Bell. So it's true, they might say no to you. Don't let that scare you away; instead, make it so they can't say no.
2. Show Genuine Interest
If you can't even connect with your professors on an academic level, how will you begin to tackle a personal relationship? "Develop a relationship with professors whose courses you take an interest in or are even passionate about. When you eventually ask for a recommendation letter, they will have a strong sense of your personality, strengths and interests, and they will be able to cater these traits to the purpose of the letter," said Sarah Gianino, Boston College 2015 Technical Development Program at Liberty Mutual Insurance. From core classes to advanced major requirements, look for something in every subject matter that fascinates you. Interest should not only spark your desire to further learn and question the professor, but also enable you to possibly raise your hand in that core lecture hall class of one hundred-plus students.
3. E-F-F-O-R-T
[Insert clichéd phrase about success through effort here.] Like all great relationships, the ones with your professors take effort–just don't go sending them romantic chocolates. "Work hard and be the type of initiative-taking student that deserves a recommendation letter! No easy way around it," said Boston College graduate, Joo Young Shin, an educator for Red Oak After School Program in Boston's Chinatown. Start early, too. "My advice would be to set up time with your professors in the beginning of the semester to jumpstart what could be a positive and comfortable relationship," said Gianino
.
Forego the afternoon nap or the Netflix binge watching. Trust me, the fruits of your labor won't go unrewarded.
4. Office Hours Are Not Optional
Office hours provide an extension to classes. By arriving with enthusiasm, and presenting sincere questions, office hours helps to mirror your efforts from the classroom. "Office hours. Office hours. Office hours. Emails can help, but nothing compares with face-to-face time. Get in there and actually commit to getting to know your professor, " said Shin. No other way around it. If office hours don't fit into your schedule, talk to your professors about scheduling one-on-one meetings at alternative times, however daunting this may seem.
5. Silly Rabbit, Honesty is for Kids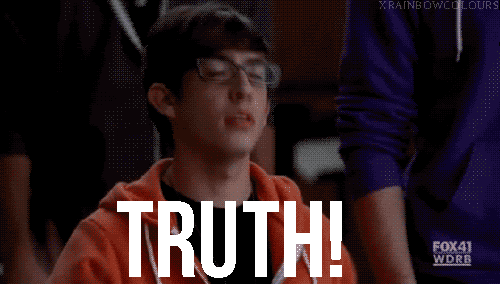 Just be honest. If you are shy, embrace it. Confessing to your teacher that you'll never be the student with their hand perpetually in the air may actually work in your favor. "The ability to be a part of advancing a student's academic or professional pursuits is very special, and I always feel a strong commitment to honestly displaying that student's qualities," said Bell. Opening up to your professors not only facilitates a great working relationship, but also a genuine and personal one. And as every introvert knows, we might not talk much–but when we do, we pack a punch.
In the end, recommendation letters are simply not life or death. What matters most is the formative relationships you build with your educators, whose influence affects your career and educational decisions far more than a piece of paper ever could.