For seniors, it's officially that time of the year where we need to step up our game and land a real-world job. With such a tough job market, employment options are scarce right now. Fortunately, getting the interview is half the battle.  Here are a few tips from professionals to make sure you don't blow the opportunity.
1.       Know your employer
It's important to research your employer before going to the interview. They will ask you questions about why you think you fit in with their company, what you like best about their business, et cetera. Kurt Knaus is the managing director of Ceisler Media & Issue Advocacy. He says to "think about questions your employer might ask you. Why do you bring value to that specific company?" Jarred Romesburg, owner and president of Romesburg Media Group, expands on this. He says if you know what the company does, then you should know how to really sell yourself to them. "There are assets and liabilities at every company," Romesburg says. "Show them which one you are. Show the company that you have the skills applicable to the job."
2.       Dress Appropriately
This should go without saying. Abe Amorá½¹s, AP legislative director of Labors International Union of North America, suggests dressing conservatively for interviews. For more tips on how to dress professionally, check out College Magazine's "HOW TO CHANGE YOUR WARDROBE FROM COLLEGIATE TO CORPORATE" article.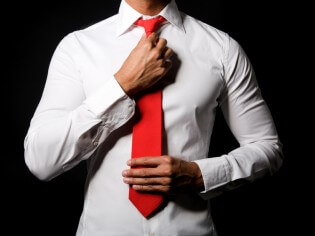 3.       Make a good first impression
Lisa Lucas, executive producer at Animal Planet, says "You only have seconds to make a first impression, make those seconds count." She also said it's important to have a good, firm handshake. If you're not sure about your handshake, practice on your parents. It'll feel a little silly, but you definitely don't want to greet your employer with a dead fish handshake. It'll make you look weak and unprepared. Jeanne Chapkovich, retired director of customer service at Rodale Inc., says it's also important to smile. You don't want your employer to think you're too harsh.
4.       Google yourself
Lucas also suggests Googling yourself before your interview. She says that's the first thing an employer will do when they know you're coming in. In today's digital age, it's very important to monitor what you put on social media sites. Anything you say can and will be seen– often even by those you don't know what can see it. Daniel Victor, the social media staff editor at the New York Times, says you should be able to "dare someone to go through the last three years of your Twitter account and find one bad thing." They shouldn't be able to find one.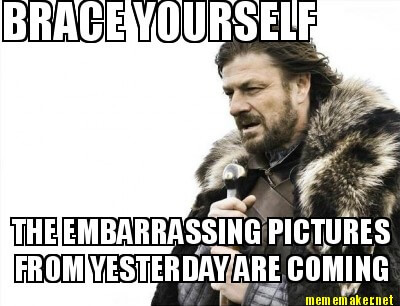 5.       Be confident!
This is probably one of the most important things to remember. Don't psych yourself out. "Have the Rocky theme song in your head when going to an interview," says Tom Loebig, vice president of Digital Media Content and Operations at AccuWeather. "You are the best person for the job."
Image: http://www.pbs.org/newshour/businessdesk/2013/04/ask-the-headhunter-how-new-gra-1.html