At 17, I planned to continue school, study English and medicine, and stay far away from the dramas of dating. I definitely didn't plan on almost getting engaged.
In the summer of 2016, my family and I decided to go to Vietnam. It wasn't my first time abroad, but traveling to Southeast Asia is expensive so I'd gone only twice before: once as a child and again as a middle schooler. This time, however, I finally reached an age where I could take truly appreciate the history and culture of my homeland.
We spent a month in Vietnam. During that month, I talked more, explored more and interacted on a more personal and heartfelt manner with relatives I knew and strangers I met. I walked around and for the first time, I saw. I looked and truly noticed.
That is, I noticed that I felt rather out of place there.
On that trip I also I realized the real limitations of my Vietnamese fluency. At one point, I wandered into a neighbor's home while following a cat. Vietnamese houses are often separated into a shop front, where food or appliances are sold, while the back splits off into a private living area. The woman struck up a conversation with me. Straightaway from my tone and accent she knew that I wasn't a native.
Even so, this summer vacation still came with memorable, eye-opening moments on a cultural level and personal level.
To make the most of the month, my family cut our Vietnam vacation into four significant segments. The first week, we spent our time with relatives and loved ones in Ho Chi Minh City. During the day, we hired a bus and ventured to nearby beaches and villages further out from the city. I rode behind my cousins on motorbikes and drank milk tea with sweet cheese cubes. I perused bookstores shelved with water-colored paperback covers. And I ate Western-style chicken wings, served with rice and clear vegetable broth.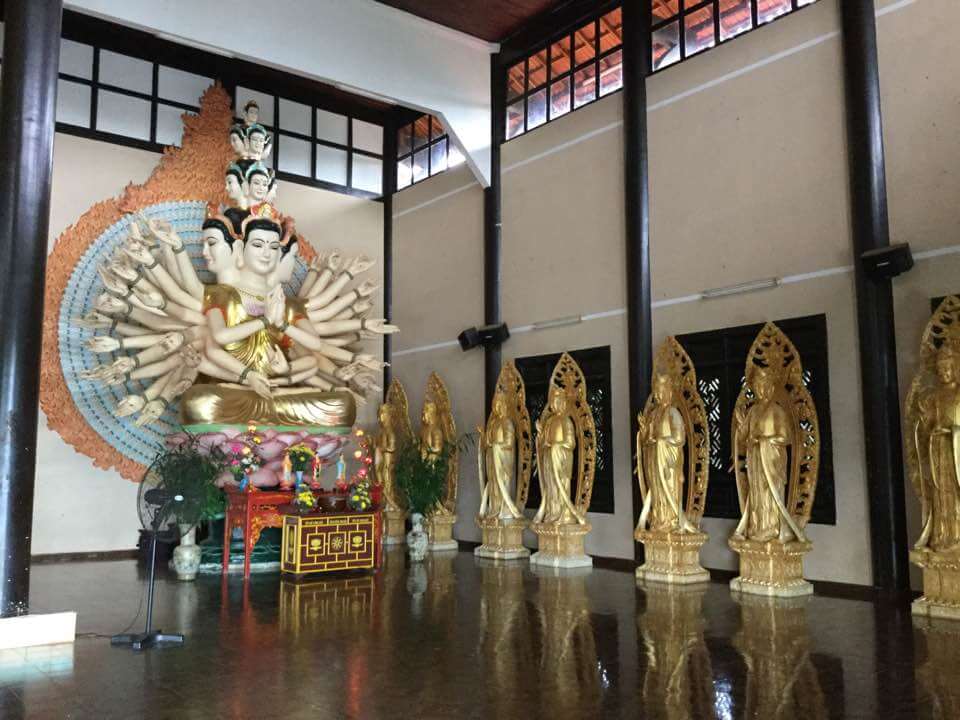 Nighttime got rowdy. Mosquitos raised welts on my legs while the adults chased down roasted peanuts and dried squid with alcohol. Motorbikes and the occasional taxi rumbled back and forth, honking and beeping along the side-street where my uncles live. All the while one particularly bothersome neighbor belted out karaoke around the corner.
The former imperial city of Hue, located deeper into the country's central region, is like and unlike Ho Chi Minh City in its noise and bustle. When we touched down at the airport there the second week of our trip, blue dusk and incense smoke greeted us.
My mother steered us towards a restaurant where she ate often as a young girl living in Hue. An elderly couple ran the place, who chatted at length with my parents. Their low, peppery dialects differed so much from the bouncier ones of the Southern Vietnamese. I sat there completely lost and baffled.
But for me, the highlight of my whole vacation arrived came in the third week. We went further up into Central Vietnam to Da Lat, a city tucked into the mountains. Hue was parched and hot. Da Lat was soft, gray, and mist cool, scented a pulpy mishmash of fruits fresh and dried in the main markets. The roads swelled up and down like waves; they proved a hard hike walking back to our hotel from dinner.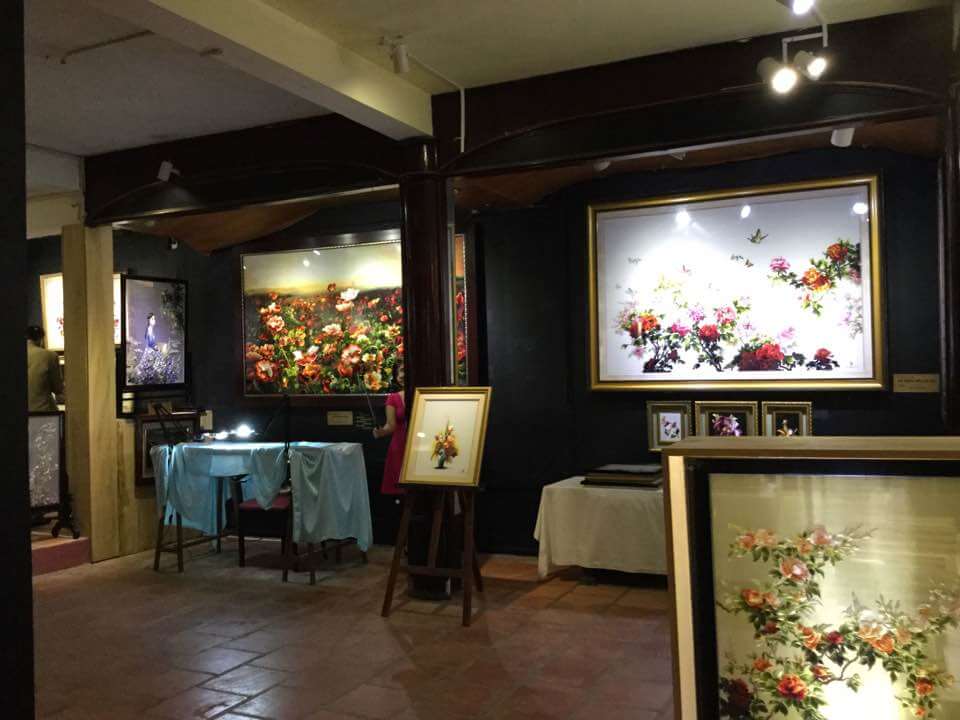 My parents know an old childhood friend who lives there and offered to accommodate us. Miss Ha owns a classy little inn around a bend in the road (as well as the fattest, most sausage-like Chihuahua I've ever seen in my life). She greeted my family with enthusiasm and did her absolute best to make our stay comfortable. That included taking us out to eat and showing us around the city—and hiring us a personal tour guide.
This tour guide of ours drove a black, eight-passenger cab, which would later wind its way up the mountains with shocking ease. About 50 years old, his voice sounded twangy like the Central Vietnamese dialect. His broad face was shaded an amicable brown. He shook our hands upon first meeting.
And of course, my mom started up some friendly banter. Like any proud first-generation mother, she gushed about my brother and me. The tour guide listened with a visibly impressed expression as my mom told him about our accomplishments in school and extracurricular activities. Then she told him that I'd managed to get into a good university and pursue medicine there.
Then his whole face seemed to light up.
"You know, I've been wanting to find a girl for my son to settle down with," he said in the brightest, most cheerful manner. "Maybe we could even arrange something between our families!"
To this day, I don't know if he was teasing in a way Vietnamese elders would or if he was 100 percent serious and wanted to take me as a daughter-in-law right then and there. All I know is that I was rendered totally speechless. My parents laughed with the tour guide as I blushed and shrank into myself.
He even went on to ask about my "age"—that is, my zodiac sign under the lunar calendar. His enthusiasm only grew when my mother responded that I'd been born under the sign of the Tiger. "Oh, but my son is a Horse! They're completely compatible," he replied.
Of course, once he asked me for my actual age, the tour guide sighed and tutted. "Ah, but you're too young," he told me very kindly.
I couldn't even begin to describe my own relief. I wasn't ready for marriage! Still, a part of me couldn't help but feel flattered. My parents reassured me that he meant no harm at all, so I decided to just go along with it.
Near the end of our tour, we stopped to wait out a rainstorm, taking brief shelter in a few old women's snack shop, beside a beautiful embroidery museum. There, the tour guide sat down on a plastic stool and chatted with me for a good while.
He asked me how I liked Da Lat. I answered that I liked it very much, which was true. He smiled and said that if, then, I ever wanted to move to Vietnam and live there, to move to Da Lat and contact him as well. Bashfully, I said sure. He smiled and stuck out his pinky for me to promise.
Now completely flustered, I sputtered and refused to pinky-swear on any terms. The tour guide laughed and asked why, but I kept thinking that if I made such a promise, I'd be honor-bound and definitely need to keep it. I couldn't do something like that so carelessly!
In the end, we returned to Da Lat and our tour guide bid us goodbye. Last I saw him, he drove off in his black cab with a sunny wave out the window. I've never heard about him since.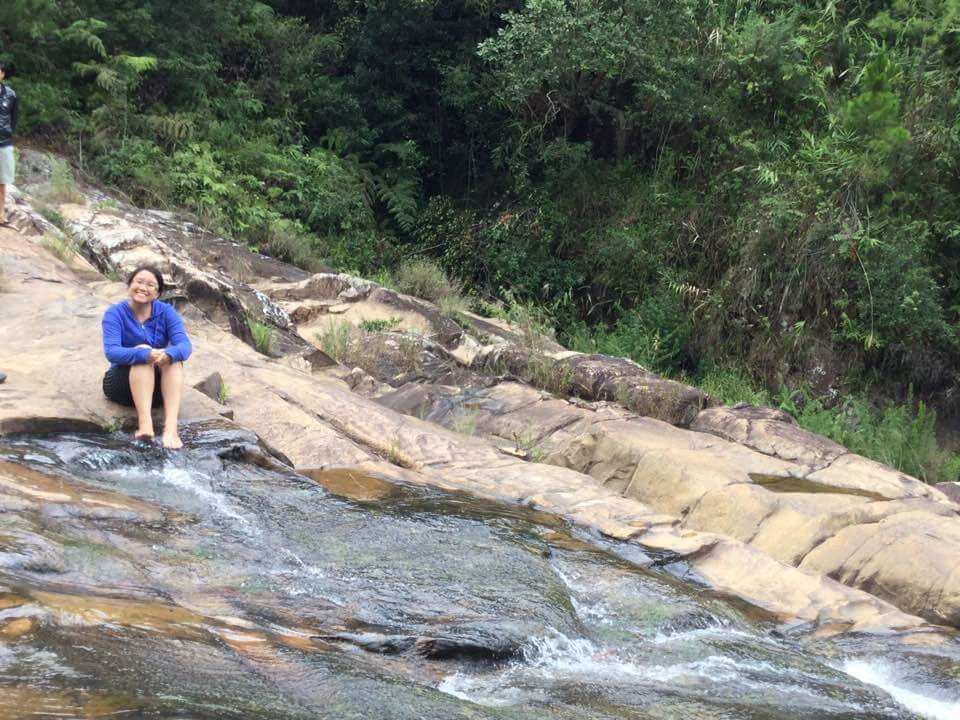 In the lunar zodiac, it's believed that certain signs prove particularly harmonious or adverse with one another; those either eight or four years apart are excellent matches. Imagine my hilarious horror when one afternoon, I suddenly realized that the tour guide's son and I are, in fact, eight years apart.
As time passes, I look back on this experience with increasing fondness and no small bit of humor. For all the differences I'd been discovering during the vacation, ones that seemed to separate me from the other people in Vietnam — this man delighted in them.
He adored that I was a foreign girl. Whether or not he simply wanted to poke fun at me, he looked at me with my clunky Vietnamese and thought, "A fine daughter-in-law that one will make!" Teasing or not, that makes me eager to continue trying to explore my roots, the culture of my loved ones and family.
And who knows? Maybe I just might change my mind on that pinky swear.