I'm known for a lot of things: dad jokes, dessert obsession, an endless supply of useless trivia… I am not known, however, for my navigating abilities.
Even five months into freshman year, losing my way on campus became my daily reality.
This day proved no different–except for the rain. Anyone who's caught Los Angeles on a rainy day will agree that the rain acts as every Angeleno's Achilles' heel. No amount of notoriously slow-moving traffic can unnerve them in the way even the gentlest of sprinkles can. Hailing from South-East Asia's personal sauna, Singapore, I found myself on good terms with the rain gods. So, despite the unpromising weather-forecast, I set off unarmed for my 9 a.m. lecture.
The heavens synchronized their sob-fest with the ringing of the bell. I promptly stepped out of the classroom and into a puddle. My first in L.A.! To mark this momentous occasion, I stood in it a second too long, allowing the dirty water to seep into my canvas shoes. Then, I noisily squelched along in the direction of my next lecture. Or what I thought was the direction of my next lecture.
On my way, I encountered swarms of upperclassmen trembling with fear in their head-to-toe waterproof attire. As a little freshman, I really looked up to them. But, at that moment, it took everything in me to suppress a giggle. They had braved through UCLA's infamous quarter system, yet here they stood, defeated by raindrops. This amusing thought allowed the rainwater to wash away any traces of Impostor Syndrome.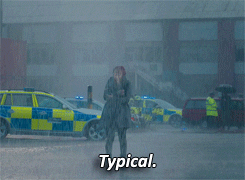 It took me fifty minutes and seven wrong turns to get to the correct classroom. I shuffled to the back of the room, only for the class to end ten minutes later. Pro tip: if you haven't been able to make it to an hour-long lecture after trying for twenty-odd minutes, just call it a day.
Damp and tired, I trudged out of class and reached into the depths of my jacket pocket for my beloved phone, keen to broadcast my irritation. My frigid fingers clutched at thin air. Annoyed, I checked my sweatpants. No luck. Confused, I rummaged through my bag, determined to locate my pocket-sized traitor. Suddenly, it hit me: my phone had been stolen.
Enraged at being separated from my dearest possession, I whipped out my laptop with a sleuth-like determination. I used 'Find my iPhone' as my weapon of choice. I poised a threatening finger over the 'sound alert' button and dared the filthy thief to turn on my phone. But I was intercepted by a slew of iMessage notifications flirtatiously peeking onto the screen. Curious, I clicked on one before it slipped out of grasp.
It led me to a panel of active conversations–with my roommate, highschool bestfriend, and some floormates–that I did not remember having. Bewildered, I scrolled through these chats, and let out a shaky gasp: the blue-bubbled messages did not get sent by me, they had been sent by the thief. My anger had now snowballed into fear:  I'd managed to stupidly compromise the safety of my loved ones!
I considered texting them from my laptop but feared to anger the thief. No, it appeared best to just lay low for now. Not knowing what else to do, I began the long trek back to my room. Made longer by my poor spatial-awareness. Somehow, I ended up at a crosswalk I'd never seen before, so I stood sullenly by the traffic light.
Suddenly, a scream. Confused, I whipped around. The familiar face of my roommate. She pressed something into my numb fingers…my phone? "I…what?" I squealed, caught completely off-guard.
She laughed. Explained how she'd texted me for lunch when a guy replied from my phone and told her he'd found it, how my high school best friend who had my class-schedule told him where I would be, and how, with the help of my floormates, they'd managed to coordinate retrieval of the sacred device. All while I had been busy losing my way. And you know where I'd left my phone? Yes, in that fateful puddle.
Losing my phone taught me two things: never underestimate the rain in L.A., and always treasure your friends because you won't survive college without them looking out for you.
So, if you want to know who your true friends are, go ahead and drop your phone in a puddle. It doesn't have to be a big puddle; even a moderately-sized one will suffice. The important thing: that you forget right after.