Every person must write at some point in their life, however not everybody's mind proves to have that creative flair. Some people just happen to enjoy the activity more than others. Even so, many gifted writers still find it challenging to sit down and put together a piece of writing. However, obtaining a degree in creative writing definitely comes with its risks — such as an absurdly small job market and the constant use of one's imagination. Despite the hurdles, if you're truly interested and passionate enough about writing, this should not be any hinderance in your success.  
Keep reading for tips and tricks to help you build a foundation in your future career of creative writing!
Figure Out Your Inspirations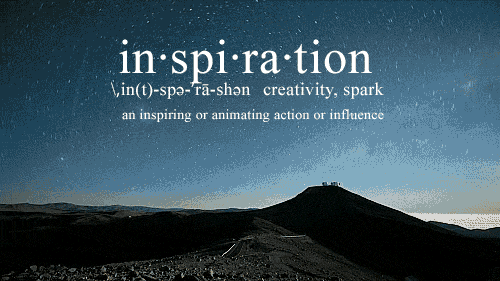 Everybody's reasons for why they decide to become a writer differ. Understanding why you want to become a writer in the first place will assist in ensuring your success as one.
"I loved reading stories, hearing them. My paternal grandmother (a retired teacher) was instrumental in getting me to realize that when you hear a story you are exercising your imagination," Virgil Suárez said, a Florida State University creative writing professor and author of The Painted Bunting's Last Molt.
Look for jobs that will help further your passion for writing. Some good areas to search for a job or an internship in include advertising or digital copywriting, creative directing, editorial assisting, journalism as well as web content managing. Whether due to your love of stories with cliffhangers or desire to create your own stories, once you finally realize why you push yourself to write, the writing game becomes easier to play.  
Make a Plan to Get Published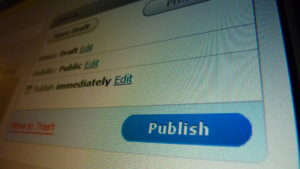 Once you understand that your future will consist of writing, you should look into how to get a piece of your writing published. Once you publish a piece of original work, you can begin to branch out and apply for numerous writing positions. Your published piece will give you credibility as a writer, so be sure to try to get published in a timely manner.
"I was nineteen–it was a personal essay published in my college magazine that I took from my diary from a summer spent in Cuba as an exchange student. The editor had a different idea for the piece and wanted it to be more of a critical analysis of the role of women in revolutionary Cuba, so the edits were a bit frightening," Elizabeth Kadetsky said, creative writing professor at Penn State University and winner of the Juniper Prize in Creative Nonfiction.
If you need help trying to find a means to get published, try to look for internships on college job matching sites such as Handshake or LinkedIn. Companies are always looking for published writers to help out with various roles, from editing blogs to writing weekly articles. You can additionally check out online magazines (such as College Magazine!) since they often have writing positions available.  
Know What to Write About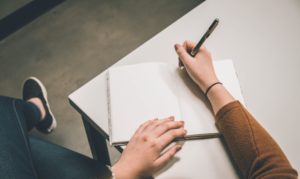 With endless topics to write and express your thoughts, writing doesn't seem too hard, right? However, everybody's specific creative niche differs when it comes to writing. Similarly, not all writers can simply write about every single topic out there due to lack of understanding or interest. Stick to writing about things you are experienced in or are passionate about. However, keep in mind that when it comes to a career in creative writing, you will undoubtedly face challenges when writing on the subjects outside of your expertise. By helping to obtain insight on relevant themes throughout history, reading through various pieces of literature can help you figure out the best topics for you to write about.
"Let your curiosity lead you to books, articles, poems, research, nature, museums, travel. If you're not hungry for words and experience, you're not a writer," Ohio State University Professor and Director of Creative Writing Kathy Fagan Grandinetti said.
Helpful writing tools to keep on or around you at all times include a notebook and pen, just in case you unexpectedly find inspiration. 
Be Sure That Writing is for You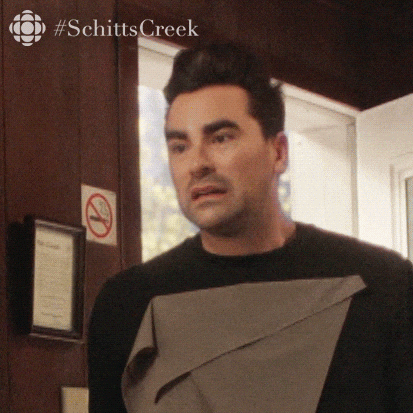 A crucial step to becoming an excellent writer includes making sure that you actually want to pursue a career in writing.
"If there is anything else you can possibly do as a career do it. This was advice given to me by a beloved aunt, when I was accepted to an MFA program," Drexel University Director of the Low Residency MFA in Creative Writing and the author of The Family Orchard Nomi Eve said. "She sat me down and tried to convince me to do something else. She herself was a visual artist. She wasn't trying to turn me from my true path, only to ask me to decide if I had a choice in the matter because making a living as an artist is really, really difficult."
When it comes to a career in creative writing, personality traits such as patience and curiosity prove the most valuable. If deep down, you know that writing just does not fill the void in your life you, you most likely will not succeed in a career in writing.  
Understand What Makes a Good Story
The crucial aspect of a writer's job consists of being a storyteller that captivates the audience. An important formula exists to create a good story that every single writer should know in order to come up with a plot that keeps readers enticed. Part of this formula includes putting together ideas that create something that exhibits emotions that the audience can relate to.
"A good story takes us somewhere we didn't know we were going to go, and when we arrive, we give thanks for what the writer has to tell us about what it is to be alive on this planet earth," Ohio State University English professor and author of the novel The Bright Forever, a finalist for the 2006 Pulitzer Prize in Fiction Lee Martin said. "Human beings are mysterious, even to themselves, and made up of contradictions. Good stories leave us at a place where we know more about ourselves and others than we did when the narrative began."
An excellent way for you to learn how to properly structure a story include reading classic novels which are known for their well-designed plots and characters. Reading genres and novels that you would want to write yourself as an author also provide useful insight. Other ways to help yourself become better at creating stories include taking different classes on story writing, in addition to watching lecture videos on how to become a better creative writer overall. 
Learn How to Influence Others
Most pieces of writing intend to convey some sort of message – whether a moral lesson or simply an argument that the author wants to persuade their audience to agree with. Understanding who you want to read the work that you create will help you become an influential writer. Using what you know about your audience, come up with convincing language in order to pander to them in whatever way works best for that specific group of individuals.
"Good novelists often make writing look effortless. Their craft can be invisible to the reader. You must be open to learning how to use a drill, how to write a metaphor, and so on. Don't let your pursuit of the finished book get in the way of the work you need to do to be ready to write it," Ohio State University Associate Professor and author of Starvation Mode Elissa Washuta said.
It is important that you can write in a convincing way if you truly want to get a lesson across to your readers. By doing this, you may gain the ability to create a following of people who continuously come back to read all of your work.  
Know Your (Writing) Style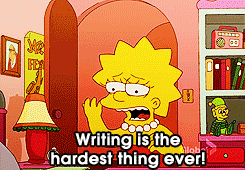 Every author writes in a specific way. While taking inspiration from another writer's style can help novice writers find their own voice, writers will find that not every style works for them or for their story. Each writer's voice is unique and different – if you enjoy someone's work, you will instantly notice when the voice sounds off. This proves to be one of the reasons why plagiarism is important to avoid.
"I like writing that anybody can pick up and feel like they understand something when they really read it and think about it. I think about a style that tries to balance a faster pace because I think that slower things tend to bore us," Johns Hopkins University senior writing seminars and international studies major Leo Nye said. "When I think about voice and style, it all depends on what I'm writing, whether it's a kind of a voice that has struggles, or one that has all of its issues figured out."
Knowing the exact way that you intend to format a future piece of writing holds heavy importance. This will help to avoid future confusion for both readers and the author alike.  
Master the Writing Process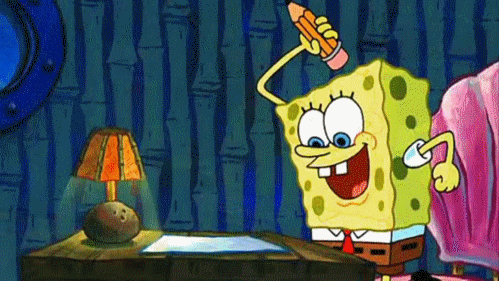 Developing a writing process proves essential to maintaining a consistent work ethic when writing. Writer's block happens to every single writer at some point, but if you know how to get yourself back onto the keyboard, it becomes much easier to pull yourself from any slump you may find yourself in.
"To read, read, read. To read widely. To read more than you write. To write first drafts with complete lack of expectation for them to be any good or to go anywhere in particular," Penn State University Professor of English and author of the upcoming book No Ruined Stone Shara McCallum said. "To write those first drafts—whether poems, essays, stories—freely and with abandon. This process takes time, and many aspiring writers are impatient to be done or have their writing get better faster than is realistic. Like all arts, writing is something to which you apprentice yourself over the course of a life."
Creating a schedule for yourself proves an excellent way to stay on track. Having deadlines are one of the most useful tools that a writer can take into account when they know they need to get something done. Always remember, turning a draft that you intend of completing but is not fully complete looks much better than not turning in anything at all.
Basic Mistakes to Avoid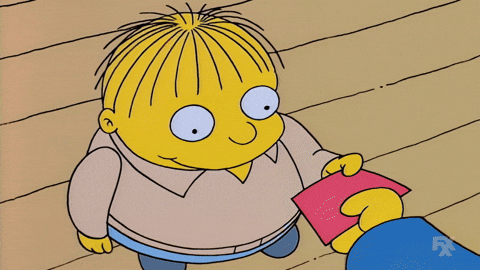 Hundreds of rules exist regarding exceptional writing. Understanding those rules before you begin to write can benefit any writer immensely. Grammar and spelling only make up a small part of these restrictions. Every writer must also have familiarity with all of the unwritten rules of writing and storytelling, the most important one being never to plagiarize anyone else's work.  Focusing on what truly matters in your narrative remains necessary when it comes to writing.
"They're too obsessed with getting published, finding an agent, being famous when all that energy should go into perfecting their craft," UCLA lecturer and author of Round Rock Michelle Huneven said.
Some other important rules novice writers should make note include adding as much detail as possible, focusing on the important parts of your argument and saying exactly what needs to be said – sometimes what you want to say is not necessarily what needs to be heard. Avoiding unwanted bias when writing anything that does not specifically call for your opinion might come as difficult at first, but absolutely stands as an important part of writing. 
Words Have Power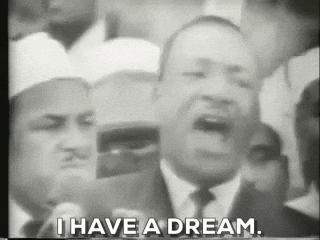 Words have more power than anyone can truly comprehend. Someone such as Dr. Martin Luther King Jr. used his words to spread his beliefs and gained a massive following through the words that he spoke. However, he also gained just as much attention from people who wanted to silence him.
"There's nothing more powerful than language. Every husband whose wife has asked, 'Do I look fat?' knows this," Florida State University English professor and author of The House on Boulevard St.: New and Selected Poems David Kirby said.
Words create ideas, which then have the potential to become some of the most amazing and influential things in the world. Words also have the same potential to cause just as much destruction and chaos as they could prosperity and equality. Make sure that you carefully think about the language that you choose to use when you write, you never know how it could affect others.