If you were looking for a sign to start your YouTube Channel, you came to the right place. With over 2 billion monthly users on the platform, YouTube secured the spots as the second-largest social media platform in the world. YouTube has become a way for people of all backgrounds to make money and express their hobbies and lifestyles. YouTube stars like James Charles, Emma Chamberlain and Tana Mongeau started as small channels and have since grown their careers to new heights.
These tips with the help of some experienced YouTubers will help you start a YouTube Channel people care about.
1. Passion over profit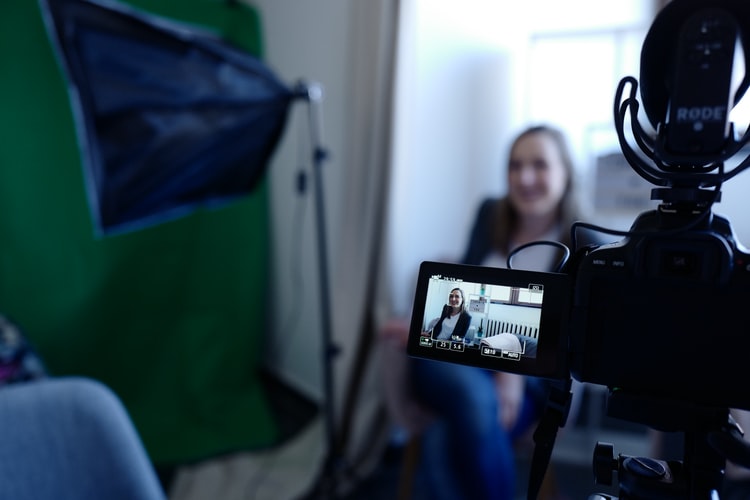 Running a YouTube channel takes a lot of time, energy and dedication. YouTubers all over the app ensure, 'Clickbait' will not get you the views unless you are David Dobrik. "If you are posting your best work your channel will gain traction, try not to let doubt creep in. Posting content should be something you enjoy doing with or without the audience there, but having an audience feels nice and if you build it, they will come," FSU college YouTuber Erica Sager said. All YouTube stans can agree, no one likes to watch a forced video unless it's Laura Lee's apology video. Though what I'm about to say might sound cheesy but be natural, be you and love what you do. Then, the viewers will love what you do, too.
2. Find your niche and run with it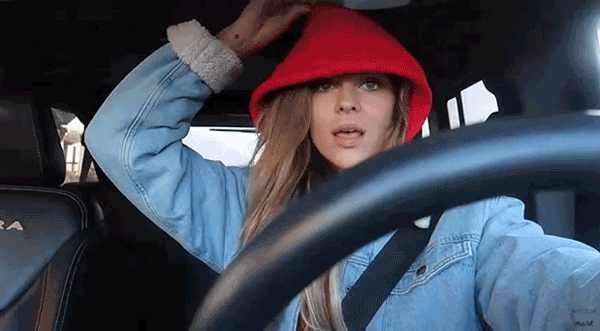 YouTube accounts come in all sizes and themes. Find yours. What do you want to make content about, while making sure you are being your true, authentic self? Finding your niche helps focus on your demographic. ASMR? Beauty? Gaming? Vlogs? DIY? Write down what you enjoy doing or watching on the daily and come up with ideas based on that. "I'm a college YouTuber, meaning I basically film every detail of my college experience and post it on the internet for the world to see!" said college YouTuber Emma Romano. If you already have a big following on other platforms, use that to your advantage. "I base my content around what my Instagram followers ask about a lot or what they request. I try to make informative and helpful videos," said YouTuber and influencer Alexandra Marquez aka The Deal Queen. Whether you make videos about your life or your profession, let your niche decide how your channel will flow!.
3. Be smart about equipment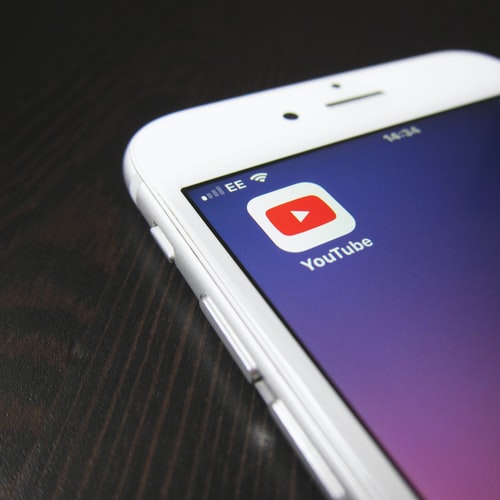 First, I want to say you do not need the fanciest equipment to be successful on YouTube. "I learned to edit my YouTube videos on YouTube! Literally, anything you want to know how to happens to be a quick search away. I started with comprehensive tutorials that taught me how the software works, then I started searching (and still do!) for specifics like how to create an End Screen. If you're a newbie, I suggest starting with what you have access to! If you have a Mac, you can download iMovie for free. If not, there are a lot of online video editors. No camera? Use your phone! For music, you can use YouTube's audio library to make it easier to find songs you want to use (just make sure you credit the creators!)," YouTuber Melizza Black said. In the beginning stages of your channel, work with what your broke college budget allows you. Professional vlogging cameras can cost anywhere from $500-$800, don't put your finances at risk and buy something if you are not at the level of making money yet.
4.
Consistency makes a difference.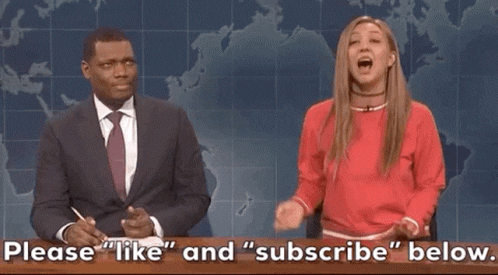 No one wants to subscribe to a channel with only two posts a year unless you are Shane Dawson. The more consistent you are with posting videos on your channel, the more people will want to subscribe to you. "Personally, when I'm looking for new channels to subscribe to, I really pay attention to when the last time they uploaded was. So, your upload frequency can definitely be a make or a break for a perspective subscriber!" Romano said. Creating an upload schedule not only helps you stay motivated and organized but also helps your audience have a reason to return and continue to support you.
5. Thumbnails. Thumbnails. Thumbnails. Did I mention thumbnails?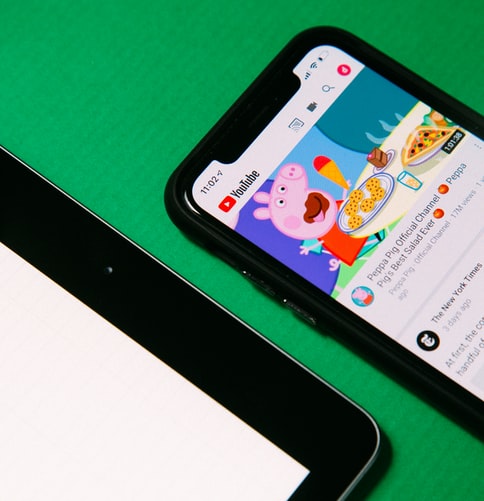 Whether you'd like to admit or not, we all judge a book by its cover. The first two things you see about a YouTube video will be the thumbnail photo and the title. "I will say that when I first uploaded the video, it was getting the average amount of views that my channel typically saw around that time. A few weeks later, I decided to completely change and revamp the thumbnail. Then, the numbers started to climb. They were double and tripling every single day. I would wake up with 2,000 more subscribers than I went to bed with the night before! It was insane," Romano said about her most popular video, which now has over 1.8 million views. Canva and Adobe Spark are just two ways to make your thumbnail for free, creativity doesn't have to cost to get those views!
6. Follow the trends!
If you see something really popular, why not use the trend to your advantage. Taking trends and adding your own spin can attract a mainstream crowd to your channel. "People grow audiences for a lot of different reasons. Some by making trending and relevant content! Check out what's trending on YouTube and what pops up when you're browsing," Marquez said. If you aren't sure of your next video idea, use the trending page or even our beloved TikTok as your inspiration. But remember, always make sure your video follows the niche of your page and caters to your target audience, don't abandon your fans for the sake of a trend! For example, if you are a gaming channel, probably don't try to recreate TikTok dances for your next video.
7. Treat your YouTube channel like a business.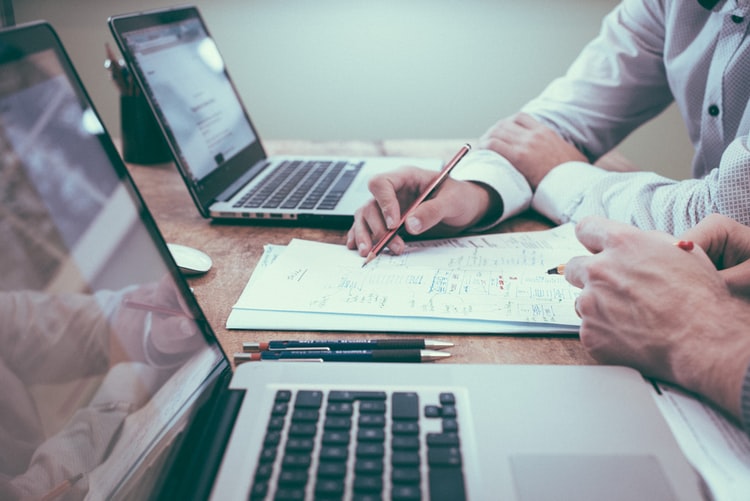 If you want to make money on your YouTube channel, research the business side of YouTube and treat your YouTube channel like a business rather than a hobby. In the world of social media, marketing will be your everything. From self-promoting on your platforms to using SEO, or search engine optimization, which means including keywords with high search volume to help increase the visibility of your article. "One thing I wish I knew before starting my channel was how to properly post my videos, meaning correctly tagging them, including keywords in the description box of the video and making high-quality thumbnails as that's what really draws viewers in. I've had to "teach" myself YouTube over these years because a handbook doesn't exactly exist for it. I became very informed after seeking out advice on YouTube about how to grow my channel," Sager said. Once you have had a bit of experience under your belt along with 1,000 subscribers and at least 4,000 watch hours, apply for Google Adsense. A program allowing advertisers to buy ad space on YouTuber's videos basically aka how you can start making bank. Before the awkward Audible sponsorship's and SeatGeek brand deals, most YouTubers start out with Google Adsense to make money on the platform.
8. Just go for it!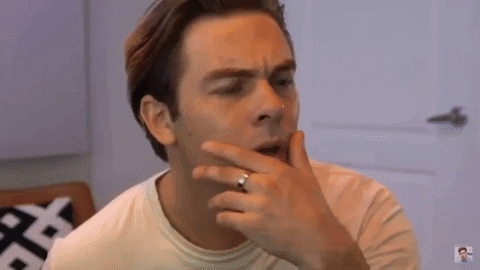 Stop overthinking because you need to be putting in the work! Don't let your doubts and fears get in the way of something life-changing for you. Think about it — the worst thing that could happen to you would be ending up on Cody Ko's next episode of 'That's Cringe'. "The whole 'YouTube is too saturated now' thing is a total lie. There's room for everyone to share their voices and the world probably needs to hear from someone like you! For college students specifically, your YouTube channel could be a great resume booster since it requires a few skills that are easily transferable to a lot of careers," Black said. There are so many benefits to starting your dream YouTube channel, so why not take a shot. "Film now, worry later. I highly encourage anyone interested in starting a YouTube channel to do so. It takes you to make one popular video for your channel to blow up. I like to consider the fact that if you never try, you'll never know. No way for you to know if your channel will blow up because people might see something in you that you don't see," Sager said. Now seriously, stop reading this article and go set up the YouTube channel of your dreams.