College decisions started to roll in January, informing students one by one of their acceptance to college—or not. The next question on high school seniors' minds: How do you pay for the massive college tuition bill? Scholarships offer a perfect solution for students in a money bind. Whether they give you thousands of dollars or $100 per semester for books, scholarships help students earn that necessary money for college. But you won't land that cash flow on a whim. You'll need to figure out how to get a scholarship so you can focus your nine-to-five grind on your schoolwork.
Find out how to get a scholarship to chip away at those looming student loans.
How to get a scholarship from your university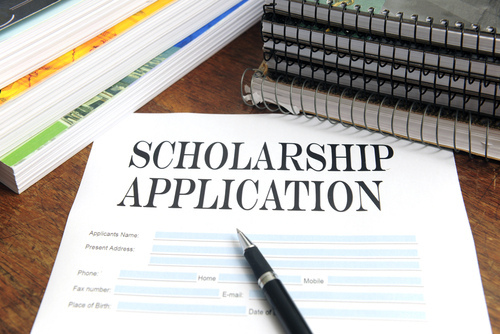 Future college students should not be afraid to start applying for scholarships, through the university and outside organizations. Already in college? It's not too late—you can still apply for scholarships. Janet Klinefelter, a chair for Bellisario College's Scholarship Advisory Committee, explained what currently enrolled students, or new students, should do to make their resumes stand out when applying for a collegiate academic scholarship. "Usually we look for the best kind of applicant," said Klinefelter. "It requires time and thought, and to accurately provide the required and requested information."
First things first: Submit everything the application calls for, no excuses. "At Penn State, all information is downloaded into a system that tells us, based on that information, who is eligible for a school's consideration of each scholarship," said Klinefelter. "So being honest in your application is always a must."
The last tip Klinefelter gave is as something every student has heard at least once in their lives. "Don't wait until the last minute to apply," said Klinefelter. "Here, the deadline for application is April 15. Applications received at 12:01 a.m. [on] April 16 are considered late and are not included in the initial awarding applicant pool." One minute can stand between you eating ramen everyday and eating fresh greens semi-regularly.
Aside from university-sponsored scholarships, other organizations give students the opportunity to make easy money. Big-school scholarships can sound a bit scary. There are hundreds of thousands more people applying and so much less money to give.
How to find—and land—smaller scholarships 
Scholarships with smaller award amounts typically see fewer applicants. Apply to a lot of those. Just because you apply to one specific scholarship from somewhere else doesn't mean that you can't apply to another.
Many small scholarships have a smaller amount of money involved. They might be hard to apply to because each and every single one and take some time, but if you apply to enough, you could earn a lot of money. And I mean a lot. Smaller scholarships range from $500 all the way to as high as $25,000. Imagine the possibilities.
The idea of submitting an application to multiple separate organizations sounds a little daunting, but at the end of the day, there's a chance you can pay off your whole tuition if you just keep applying. Big scholarships might lure you in with more money, but these smaller ones might be easier to win.
Involved in an organization? Look for a college scholarship there, too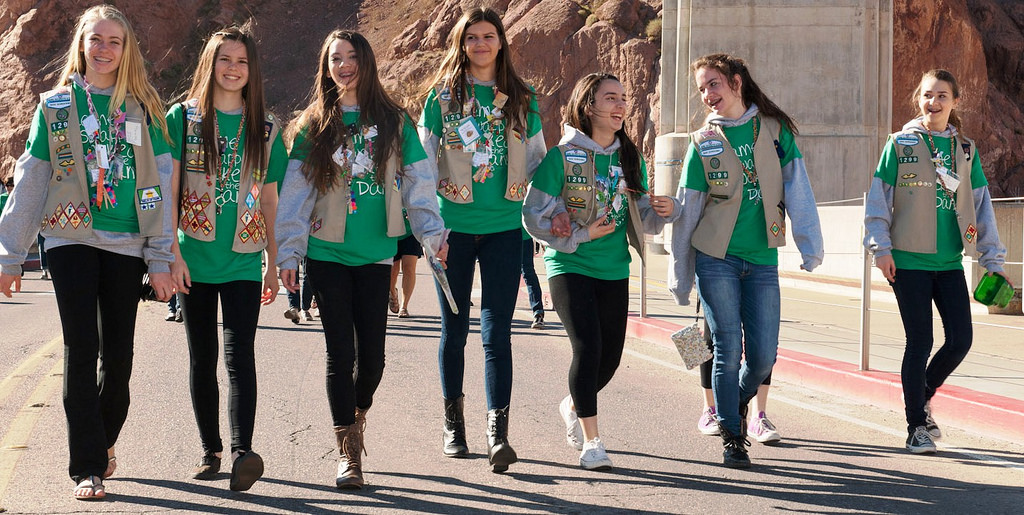 You can also apply to very specific scholarships such as scholarships for minority students, Jewish students, disabled students, and even Boy Scouts or Girl Scouts. Not sure where to start your search? Start here:
Order Sons of Italy in America National Leadership Grant: ofers $25,000. Applicant must be of Italian heritage and be a full-time student attending or planning on attending an accredited four-year institution who has demonstrated exceptional leadership qualities and a distinguished level of scholastic achievement.
Jacob Rassen Memorial Scholarship: offers $1900. Must be Jewish and be under the age of 22, and a resident in the California area of San Francisco, San Matero, Marin or Sanoma County.
American Legion-Alabama Scholarship: offers $850. Applicant must be child or grandchild of a veteran of World War I, World War II, Korean Conflict, Vietnam Conflict, Beirut/Granada Emergency or Panama Emergency. Applicant must attend an Alabama state-supported college.
Boy Scouts of America Hall/McElwain Merit Scholarships: offers $1,000. Applicant must be an Eagle Scout and a graduating high school senior or an undergraduate college student. The scholarships are not available to students attending any of the U.S. military academies.
Girl Scouts Gold Award Scholarship: offers $4,000. Applicant must have demonstrated leadership abilities, previous Girl Scout interest project work and a final community service project involving a minimum of 50 hours of volunteer time.
Multicultural Fellowship: offers $12,000. Applicant must be African-American, Asian-American, Hispanic or Native American. Selection based upon commitment to work, service and scholarly achievement, as well as financial need.
Applying for scholarships shouldn't become a scary process. Remember, never be late in applying and look for as many opportunities as possible. The more you apply to, the better chances you have at receiving the money you need to earn your college degree.
It'll take time and you'll need patience to maybe write a new essay each time, but it will all be worth it in the end.  Because remember, we're all going through the same debts, so we might as well all help each other out in the end.
Happy applying!