Where do you see yourself in five years? A published author, a first year medical or graduate student or an employee climbing up the corporate ladder?  Sometimes, the post-grad life can seem frightening, especially when you don't know what to expect. Well, if you feel that way, know that this problem has an easy fix: find a mentor. Mentors are career counselors who started out as broke college students just like you, but now spend their lives doing everything you only dream of doing. They can help you to find what you want to do or guide you on your current path.
As a student, how do you find a mentor?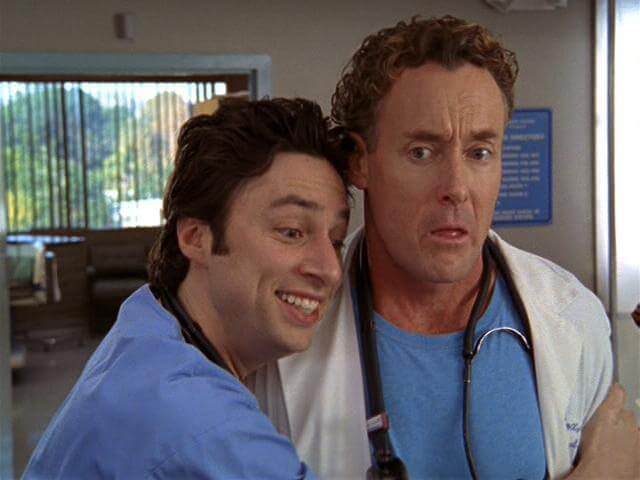 Get noticed
Once you find someone who can act as the Yoda in your life, you need to capture their interest. Professors and advisors are busy people, so give them a reason to want to mentor you. Make sure you can succinctly convey your experience and interest in their subject of expertise and the reasons you believe your mentorship would benefit both of you. Their experience will enrich your education in a subject, while your fresh perspective and willingness to assist could benefit their work.
Cast a wide net
Search the web or contact labs studying topics you may be interested in to find the person who you want to teach you. Your school's on-campus research institutes most likely have a list of everyone who does research in a given subject. Additionally, attending a wide variety of events such as career fairs or networking nights and talking with people you meet there can help you find your mentor.
"I initially tried limiting myself to exactly what I was interested in. That didn't really go anywhere, so I opened myself up to more avenues and got to know the professionals in my life better," said UW-Madison junior Grace Souksavath. "That ended up working 1000x better because I already had a small connection to them, it was just a matter of strengthening that connection. But I'm also glad that my mentor isn't exactly what I'm interested in because they are able to offer different insights than what I'm used to."
Turn to school resources
Another option: Talk with your advisors. If you don't want your advisor as your mentor, they can still be a great resource for finding someone. Advisors know a lot of people and can connect you to resources and network opportunities that you otherwise may not have had. They can also just give you a list of events to attend or sites to look at where you can find someone on your own. You never know where your conversations will lead.
Once you've found your mentor, what should you expect?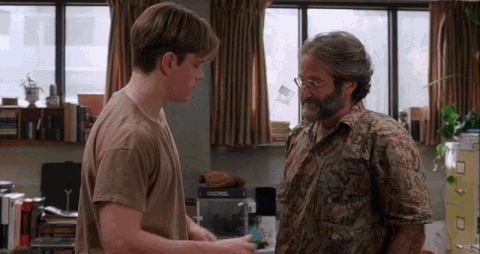 You'll have to reach out
When you've found a mentor that gets you excited to fetch coffee and do complementary proofreading, reach out. A formal email with information about yourself and some questions you have for your possible mentor can help show your interest. Don't be hesitant about sending it; at worst, you won't get a response. When I was searching for a mentor, I sent out dozens of emails, hoping someone would take pity on me and volunteer to help me. Even if you're not interested in the sciences specifically, emails serve as a great networking tool. Detailing your interest in the field and asking questions shows that you want to learn more about the field and opportunities and how your mentor got to where he or she is today.
You'll have professional and personal support
Mentors remind you of what goal you're working towards and give support and guidance on how to achieve your goals. You can develop the mentor-mentee relationship by meeting with them often and discussing any questions you have. Additionally, a mentor should get to know you as a student. This personal relationship will make for a great letter of recommendation. My mentor taught me the ins and outs of working in a lab—he made sure that I understood what and why the work I was doing was important. It was clear my mentor wanted me to succeed in whatever I chose to pursue. A mentor will inspire you and believe in you, even when you may not. "It's been so nice to have them remind me of my own potential. I'd definitely say that they inspire me to achieve more in my life," Souksavath added.
You'll get tough love
You should treasure your mentor's opinions and consider any feedback and guidance they offer you. After all, your wise, all-knowing Yoda can teach you a lot through the important life lessons and experiences they have had. Accept all critiques from your mentor with grace and the realization that these comments are meant to teach you and help you improve.
You'll get a lasting connection (not just on LinkedIn)
You can't beat the personal and professional relationship you can get out of having a mentor. You should feel comfortable going out to grab coffee with them and talking about your lives: since you're not working for them, you should make it more of a friendship than a power divide. However, the responsibility of maintaining the relationship shouldn't lie solely on your mentor. Like any relationship, it will take work, so don't be afraid to contact them to set up a meeting. Who knows—maybe it could turn into an internship or even a job. Once you've found your mentor, the Dark Side won't be able to touch you.