"Adding a bit of olive green will warm up this room full of whites," you think dreamily to yourself. Or, "Putting in a splash of color by bringing in this coral chair will distract from that hideous couch and make everyone happier." You've always noticed the spaces around you and how people interact with them. You note ceiling heights, window locations, floor plan layouts, as well as light fixtures, colors and textures. The coffee shop you and your friends love to hang out in feels so comfortable and welcoming, and you understand exactly why, besides the warm brew. The lighting shines just brightly enough in the space that perfectly echoes the light for comfort. Sound familiar? Consider becoming an interior designer. You'll build a career working with creative people who care about the quality of human environments as much as you do.
Read on for how to become an interior designer, you little HGTV hopeful.
What Does an Interior Designer Do?
An interior designer meets with clients, listens to their needs and designs a space specifically for them. You'll base the design on what will help them live comfortably, work productively and generally improve their life experience. Interior designers can also work from the ground up, creating the space itself instead of only adding the finishing touches that make it pop.
A workday consists of collaborating with clients to understand their goals, researching the best ways to meet their needs, sketching conceptual ideas and rendering designs using online design software tools. You'll also spend time planning the spaces, teaming up with colleagues and presenting ideas to clients. "[A day might be spent] meeting with hospital personnel to determine how to renovate the hospital so the patient and staff experience is better, patients heal faster and leave the hospital sooner," said Florida State University Department of Interior Architecture and Design Chair Lisa Waxman.
Interior designers painstakingly go over a space's layout, lighting, plumbing fixtures and the plan for the room's timeline (a.k.a. the process by which it gets finished). The most important parts of the job lie in ensuring the safety of the actual structure of the room. Then comes choosing trendy and stylish furniture to fill it. In the beginning, an interior design company will put you to work assisting more experienced members of your team. This way, you can help your peers move the project along while also developing your own skills you'll need to take the designing world by storm. You may even get to contribute sketches or computer-aided drawings. "A more experienced designer would supervise a team, determine the overall design direction, manage projects and meet and communicate with clients directly," said Ellen Fisher, Dean of the New York School of Interior Design and certified interior designer.
Interior designers often specialize in either residential or commercial design. They often play a role in designing hotels, restaurants, workplaces, healthcare facilities, schools or retail establishments in addition to homes. However, all interior designers have one common goal: making sure the client leaves satisfied.
What Does It Take to Become an Interior Designer?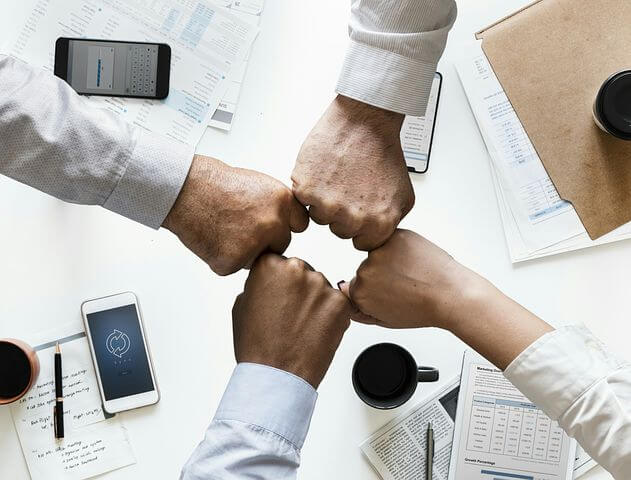 Remember that motivational motto we've heard time and time again? If at first you don't succeed, try, try again. Becoming an interior designer requires patience. You'll have to work hard and develop a well-rounded educational background. Most interior design firms and architecture firms require a Bachelor's degree for a position, so tough out those last couple years of school before conquering the design world. "To be a licensed interior designer in Florida, a student would need to graduate from a CIDA-accredited program (or one approved by the state as having similar requirements) and pass the National Council for Interior Design Qualification [NCIDQ] exam," Waxman said.
Clients need to trust you and your skills, and the NCIDQ proves they can. To qualify for the exam, you must have both school and on-the-job experience. Typically, students earn a Bachelor's degree and then pursue at least two years of job experience before sitting for the NCIDQ exam and getting formally certified. Don't miss out on learning to both draw your designs and use new technology that has become industry standard. Knowing how to use Adobe Creative Suite and CAD comes as fundamental parts of an interior design career. These skills will allow you to visually communicate ideas to clients to arrive at the best possible plan for a space.
What Should You Know About Becoming an Interior Designer?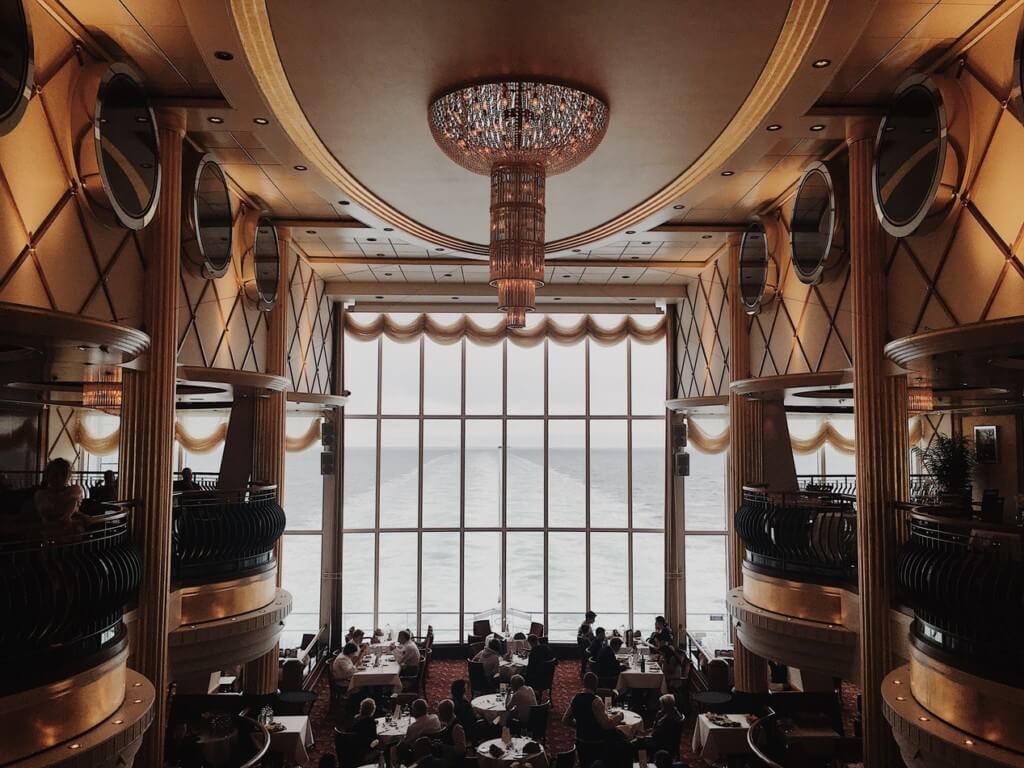 The hours of training to become an interior designer feel rigorous at first. Interior designers need to meet strict deadlines, so your boss may ask you to stay longer than the average workday or come in on weekends. It depends what projects you have on your plate and how many people collaborate with you.
The salary for interior designers increases based on your experience. When starting out, you'll make around $38,000 to $50,000 per year. As you work your way up, you'll increase your salary and may eventually make more than $100,000 annually. Plus, you get to enjoy beautifully designed offices while coming up with design ideas for new spaces.
Interior designers can reach their full potential when communicating with team members, so say goodbye to cubicles separating you from human interaction. Instead, your desk will reside in an open space accommodating project collaboration. The interior design job market increases at about four percent annually. This might seem slow, but as long as you get your designs out there and build your portfolio, nothing will get in your way.
3 Skills You Need to Become an Interior Designer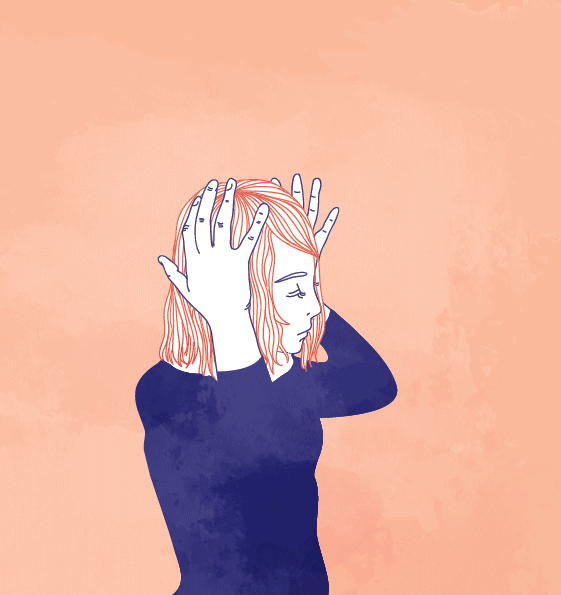 1. Empathy
You need to understand what your client wants. "[Interior designers] are intuitive and can read between the lines. Clients might not always understand fully what they want and need from the design, so it's crucial you can plan ahead in your designs," said Caroline Mozo, FSU junior and producer at Caroline Mozo Designs.
2. Creativity
Interior design calls for constant creativity, and sometimes that means hours of hard work when you'd rather lay in bed watching Netflix. "We have to know how to deal with different personalities and be polite at the time of defending an opinion and receiving criticism," said Daniella Ruggero, a design intern at AECOM. Interior designers need to come in ready to work hard and have the determination to power through tough times.
3. Passion
This complex field grows every day.  Designers must keep up with new design research to create desirable designs and meet client needs. Interior designers need to really enjoy what they do. The hours spent working on a project won't feel worth it if interior design hasn't worked its way into your heart. Truly loving designing will help you excel in this fast-paced career.
Reviews
"Our days at the office vary a lot, which is one of the aspects I enjoy the most. … We work in teams to complete deadlines, and we stress together. We maintain constant relationships with reps as well [by] arranging breakfasts, lunches and wine and cheese afternoons where they show us their greatest and newest products on the market. However, the majority of the time we work non-stop on construction document sets, space planning, specifications, renderings and furniture design." – Daniella Ruggero
"Every day is a new challenge. We have different kind[s] of projects. Each of them has a different concept and design intent, which makes it more adventurous since it is not the same all the time. We often look for inspiration to make our imagination grow and create something that has never been done before. … There is a lot of networking in our industry. We usually go out to design events where we meet and spend time with architects and interior designers from other firms and always have a great time. We are like a big family." – Virginia Melendez, interior designer with EoA Group
"I've learned to look at the world around me in a completely new way. My appreciation for design has expanded beyond just interiors, including architecture, art, fashion and the natural world. I've also learned to take chances and not be afraid to fail. Design involves a lot of risk taking, something I was not used to previously. I've learned that by taking risks, I expand my opportunities for better solutions. Not just in projects, but in my everyday life." – Caroline Mozo