Every day starts the same; wake up, get coffee and wait. But once the bell rings, you and your team jump into action. Your squad leader gets the details and shares the necessary information needed in order to quickly and safely provide help. You arrive on scene where an elderly woman has fallen and broken her hip. After getting her in the ambulance and are on the way to the hospital the kind lady takes your arm. "Thank you for helping me," she says and a warm feeling engulfs your heart.
Emergency Medical Technicians not only help save lives but provide a source of comfort in painful times.
If you've ever thought about becoming an EMT but aren't sure what it truly entails, read on.
What does an EMT actually do?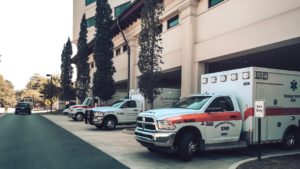 EMS stands for Emergency Medical Service and EMT stands for Emergency Medical Technician. There are different levels in the EMS world that range from basic first aid all the way to the paramedics, who can administer IVs and other medical aids. "Think E.R. doctor but out in the field," said Robert Draper, clinical coordinator for EMS Education and primary EMS instructor. EMTs workspaces range from out in the field to inside the E.R. "There are EMT's that are also patient care technicians who are extensions of doctors and nurses, getting basic information to help the doctor help the patient as quickly as possible," Draper said.
Besides the scene listed above, EMTs have a variety of skills that allow them to help us in our everyday lives. They provide comfort and a listening ear. "Every time you're called you're potentially walking into someone's worst nightmare, they are traumatized and scared," said Firefighter EMT and Squad Leader with Boone County Station 3, Phil Silverman. "…being a source of comfort in the terror is one aspect of the job many people don't know about." Besides the classes and lessons that aid you in helping the community, emotional support is another tool you'll use in the field.
What does it take to become an EMT?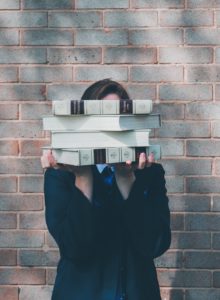 If you've decided on becoming an EMT, great! Exams and EMT classes are crucial in order to gain the most out of training. "You've got to learn anatomy, physiology, diseases, trauma events and other areas of medicine in order to properly help in the call," Draper said. This means that you're never out of class. "You're constantly learning, if you consider yourself a life long learner then this is the job for you," Silverman said. The way people do things is constantly changing so being able to adapt to constant change will help you succeed. "Think about CPR, it was a lot different 30 years ago; technology that we use for it is changing too," Silverman said. Education takes second place in the toolbox of an EMT, while the most important tool cannot be taught; adaptation. When you start taking classes and working on your certification you'll also learn that being an EMT isn't a "one-man job," it requires you to become apart of a team.
What should you know about becoming an EMT?
1. What income will I earn as an EMT?
The average salary for an EMT fluctuates like Midwestern weather. The average base pay lies around 30k-45k a year. However, some EMTs make more than the average. How? Overtime. Because of the style of work, overtime frequently occurs. A call can happen right before quitting time and you've got to answer it.
2. How much will I be expected to work as an EMT?
Shifts range depending on the station you work at but the average shift ranges from 12-24 hours. But as previously stated, it's easy for those 12- or 24-hour shifts to turn into 16- to 27-hour shifts. Emergencies don't follow the typical 9-5 and neither do EMTs.
3. What will my work environment be like?
Work environments range from anything from a car crash to someone's bedroom. Each environment is delicate because you're entering a very vulnerable time in someone's life. This vulnerability means that not everything will "go down like gravy," making some things difficult to process. A lot of stations and squads often talk to each other or a professional about the experiences they've been through. Talking it out not only benefits you but also keeps your mind clear for future calls.
4. What do I need to know about the future of the EMT Profession?
The world of EMS is always growing because the need for medical attention will never fade. Unfortunately, there are shortages of EMS personnel all over the country. This means that the likelihood of getting a job as an EMT is relatively high.
3 Key skills needed to become an EMT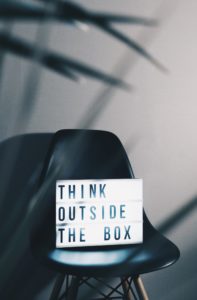 1. Desire to Learn
2. Desire to Help
3. Be investigative
Reviews
"5/5 I've never looked back wishing I did something different, mostly because I love it and who I get to interact with and even if I'm working with someone who's hurting, to be able to put a smile on their face," Draper said.
"Being an EMT is a job that you do because you believe, not for the faint of heart. Stars vary by the day. Love of the service or game," Silverman said.
"I'd give it like a 4. If you really want to help people, it's a great job. But there's a lot of waiting around and doing nothing but paperwork. And that's not what I was interested in," EMT Andrew Sides said.