When you think of psychiatry, what do you think of? Straitjackets and medication? Often, psychiatry gets a bad rep by working with pharmaceutical companies. Yet, mental illness stands as the leading cause of disability in the U.S. Working your way into the mental health field may take longer than you expected. Think about the complexity of our brains. In this case, we need more people to focus on mental health and combat illnesses. Unlike psychologists, psychiatrists have the ability to prescribe medications. Confused about what else makes them different? When trying to figure out what separates the two professions, you see a psychologist to talk about your feelings and work on your behavior. On the flip side, a psychiatrist assists patients who need to undergo medical treatment. Psychologists often refer patients who want or need medical intervention to a psychiatrist. Psychiatrists engage patients with a variety of treatments, therapy and medications to help manage symptoms—not looking to lock someone up in a mental institution.
Let's break down what it takes to make it in the psychiatric profession.
What does a psychiatrist do?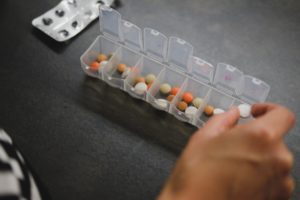 Evaluate patients' health
Diagnose mental disorders
Prescribe medications
Design treatment/therapy practices
Manage mental health conditions
What does it take to become a psychiatrist?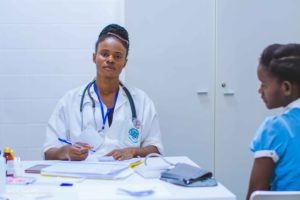 Education
First, you need a bachelor's degree. Undergraduate courses in the sciences and mathematics meet medical school requirements. Try biology, psychology, chemistry or pre-med track for instance. Once you graduate and pass the medical school entrance test, you need four years of medical school to obtain a Doctor of Medicine (M.D.) or Doctor of Osteopathic Medicine (D.O.) degree. "There are rare instances in which medical schools accept applicants who do not complete four years of undergraduate education or obtain an undergraduate degree. Yet due to the selectivity of medical school and psychiatry residency, many applicants pursue additional graduate coursework before or during medical school leading to degrees such as an MS, MPH, MBA, JD, or PhD.," said UCSF fourth-year medical student Jason Parad. Nevertheless, school gives you knowledge to demonstrate during your residency training.
Medical College Admission Test (MCAT)
Now it's time for the MCAT, also known as the longest and hardest test in the world. This test costs $315 and takes over seven hours to complete. MCAT tests individuals on the skills and knowledge necessary for medical school. Expect to be tested on a variety of science and reasoning topics. Testers usually take the MCAT a year before entering medical school. Considering the length and difficulty, take your time to prepare. MCAT limits your ability to attempt the exam, with only three attempts in one year, four in two years and seven in a lifetime.
Residency
You blink and suddenly eight years fly by, then comes time to demonstrate your learning through residencies. "Know that residency is different from medical school in that you are a doctor with more responsibilities, who is getting paid (though at a lower rate as a trainee) for the hours. In medical school, you learn all the textbook and clinical knowledge of how to become a basic doctor, and residency is where you learn on-site through clinical interactions," said UCSF fourth-year medical student Chan Park. Under the supervision of a seasoned physician, you gain the opportunity to interact with patients and offer your expertise.
Licensing and Board Certification
Remember when you chose an MD or DO degree as a medical student? Whichever one you chose matters for the license you get. As an MD graduate, you must take the U.S. Medical Licensing Examination (USMLE). As a DO graduate, you must take the Comprehensive Osteopathic Medical Licensing Examination (COMLEX-USA). The difference: Philosophy. MD's focus on diagnosing and treating patients for the one problem that needs attention. DO's focus on prevention and treating the patient as a whole–not just one singular part.
Become board-certified through the American Board of Psychiatry and Neurology (ABPN). Certification shows you practice psychiatry. You may also sub-specialize in a particular field of interest, such as addiction psychiatry. Re-certification occurs every 10 years.
What should I know about becoming a psychiatrist?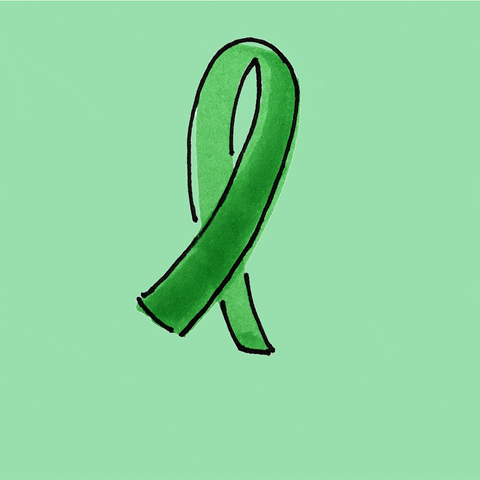 How much do psychiatrists get paid?
Working in the medical field, psychiatrists earn fairly high incomes. The Bureau of Labor Statistics reports a median salary of $208,000. The lowest-paid psychiatrist earns around $75,590. The salary differs by location and employer. In respect to the employer, find the highest average wage working under the local government at $253,140. By location, find the highest-paid psychiatrists in Hawaii, Connecticut, Maine, California and New Mexico as of 2018. Psychiatrists working in highly populated areas also earn higher wages than in less populated areas.
How much will I be expected to work?
Long and irregular hours, commonly. As a medical doctor, you need to stay on-call for emergencies. "The typical work week varies with the practice setting, but, on average, psychiatrists work 48 hours per week," said Parad. However, psychiatrists base their hours around prioritizing needs.
What is the work environment like?
A variety of settings make up a psychiatrists' work environment, but clinics and private offices prevail as most common. Other areas range from governmental institutions, hospitals and schools. Assisted by nurses and medical personnel, psychiatrists receive the necessary support for treating and handling patients. Psychiatrists follow the Diagnostic and Statistical Manual of Mental Disorders (DSM), the hand-guide to diagnosing illnesses.
Stress and mental burden may arise at work. Psychiatrists deal daily with overwhelming mental disorders, which reflect in the patients' well-being and behavior. Psychiatrists must remain professional and cognizant of their patients when diagnosing. Helping one person, though, makes the job worth it.
What do I need to know about the future of psychiatry?
The Bureau of Labor Statistics predicts an 11% employment rate increase between 2016 and 2026. In that time frame, expect over 3,000 job positions to arise. With more psychiatrists in the field, we can significantly lessen the most debilitating illness in our world. Mental health for the win.
3 skills you need to become a psychiatrist
1. Understanding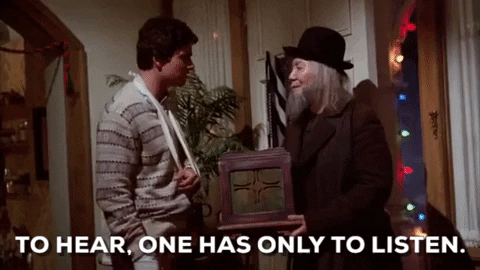 From medical knowledge to a compassionate presence, psychiatrists must understand a patient's feelings and act accordingly. "Being a good listener doesn't mean being passive or not having our own ideas. It means being able to ask questions from the place of curiosity and be able to connect with patients in ways that are therapeutic for them," said Park. Keep the patients' interests in mind. You don't want to simply write them off, but instead show you care for them every step of the way.
2. Patience
Psychiatrists act as the solver of problems. You listen, maintain documents, diagnose, prescribe and deal with people all day. Carrying the weight of a hundred different patients gets stressful. Some, suffering from extreme cases of mental disorders. Patients look to you. You need to carry a nonjudgmental, calm and rational attitude. After all, you survived about 13 years of schooling to make it to this point. Patience, please. I got plenty.
3. Analysis
You train to "figure out" people. Almost like a detective, a psychiatrist gathers evidence and solves problems. So, know what questions to ask and when. By reading patients' implicit words, actions and behaviors, you reach a deeper level than surface talk. A patient claims one thing, but your interpretation signals to another diagnosis. You observe, question and subjectively decide. Rely on your own observations with the training you've acquired.
Other relevant skills
Passion/Enthusiasm
Interpersonal communication
Organization
Record-keeping
Ethics
Knowledge of medication uses, symptoms and dosage
Keeping up with the latest research
Reviews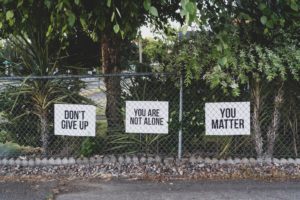 "Becoming a psychiatrist is a long journey. So, on the one hand, be patient. Know that you won't be able to jump into the field right away. You'll have to complete lots of requirements in university, graduate school (if you choose to go), medical school, and even residency that may have very little if any, direct application to your future work. That means you'll also have to master the art of delayed gratification, resisting that Wednesday college party or six-figure tech salary to study for yet another exam. On the other hand, be proactive. Identify opportunities in which you can showcase your unique potential to adapt and succeed. After all, medical schools and top psychiatry residencies are increasingly looking to select applicants with a diverse set of journeys. And so, you'll be rewarded professionally–and, if you do it right, personally–for not only jumping through hoops, but doing so in a creative, productive, and inspiring way," Parad said.
"Psychiatry is a more vast field than many people realize. As mental health is becoming more mainstream, you can really combine any medical field with psychiatry such as palliative psych, Oncology psych, HIV psych, women's psych, child psych, geriatric psych and etc. Traditionally there has always been inpatient, outpatient, and consult liaison (where psychiatrists see patients who are admitted for reasons other than psychiatric issues but still have psychiatric issues on the side and need psychiatry service to follow that patient). Now there is also the emergence of more psych-ER that is called psychiatric emergency service (PES). This is basically like an emergency room with only patients that are coming in for psychiatric conditions. Many people are not aware of consult liaison service or PES, and you can see patients who have a variety of psychiatric and medical conditions through these exposures. This is why I recommend getting yourself exposed to various opportunities within psychiatry. As a first-year medical student, I did Betty Ford summer addiction residential program to better understand addiction medicine, and also did the APA summer minority fellowship program to expose myself to various clinical sites of psychiatry. Also, ask attendings and residents about their experience in psychiatry, and how they got to where they did. Many of them have interesting stories," Park said.