When was the last time complete and total terror took over your body? I'm talking heart racing, vision blurring, hands shaking,
stomach-churning
terror.
Seriously – think about it. Was it before the almost 90-degree-drop on the craziest roller coaster in the park? Or how about that one time you drunkenly walked home alone at night against your better judgment?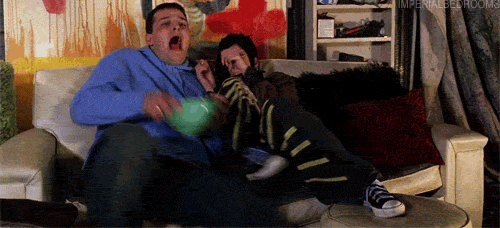 Believe it or not, my world came crashing down in the midst of a Fourth of July party, surrounded by people I loved, in a place I knew perfectly well.
I guess I should probably back up a little bit. At a young age, I was diagnosed with generalized
anxiety
. No, that doesn't mean I'm crazy and no, it certainly doesn't mean I'm always a nervous wreck. It simply means that on occasion, my nerves take over my sense of reason for no reason at all.
After being trapped in my suburban hometown all summer, my body was practically begging for a weekend getaway. When my friends started planning a road trip back to our
college town
, Gainesville, I felt like someone had mentioned ordering pizza after a long night out—I was salivating for that cheesy deliciousness.
All we could talk about for weeks was how excited we were to see each other and to celebrate America's birthday together, but the moment I woke up on Independence Day, my stomach flipped upside-down.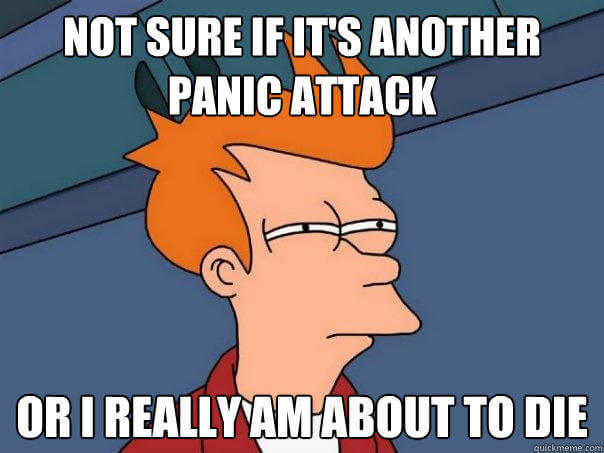 Regardless, I had driven the five-hour distance between my home and Gainesville, so I sucked it up, smiled for pictures and headed to the party clad in pretty much everything red, white and blue that I owned. The second my beaten up converse crossed the threshold of my friend's house, however, my stomach turned up the volume.
Even still, I followed the routine, handing out hugs, kisses and compliments while toting around the signature red solo cup. I had been there for maybe 10 minutes when my heart decided to pick up the pace. I was outside, in a totally open space, but I felt like I had no room to move, like everything was closing in around me. My entire body was shaking like someone had taken a drill to the back of my head, and I was fighting to grab even one breath.
I think the worst part about a panic attack is that in the moment, the fact that you're panicking just makes you panic even more. Realistically, nobody could even tell that something was wrong with me. But in my irrational, panic-stricken mind, I was convinced everyone was looking at me, I was embarrassed and I had to get out.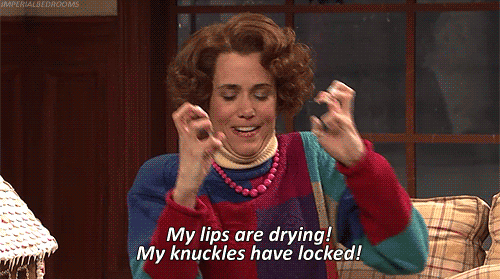 Luckily, two of my best friends sensed my stress, and within minutes, I had taken solace in another friend's empty house.
The thing about a panic attack is that it's not necessarily uniform, so you never know how long it's going to last. My friends tried to remain supportive, but it's difficult to comfort someone about something they can't even understand themselves. After 45 minutes of me still feeling anxious, I encouraged them to return to the party. I spent the remainder of the day alone in a house, partially embarrassed, partially sick, but mostly miserable.
It's taken a lot of reflection and sorting out, but now I clearly see the things I did wrong in handling my anxiety. The first and probably most obvious being that if you're anxious, alcohol is not going to make you feel better. Neither will excessive amounts of sun. These two elements combined probably made me feel worse.
More importantly, I had to realize that anxiety manifests itself in different ways. You'll never know everything there is to know, so if you're feeling off, take the time to take care of yourself.
You're not alone in the way you're feeling, and chances are, your friends want to help you. I should never have let my personal insecurities lead me to feel like a burden, and ultimately, I shouldn't have let the fireworks in my brain sound louder than those in the sky.