Do you find yourself struggling to keep intimacy with your partner alive withoutyour GPA suffering? A romantic evening with bae often seems more appealing than reading Faulkner's "As I Lay Dying" or studying for a college algebra exam. Students, put away your books and take your hands off of each other because what you're about to read will help you achieve both the A and the D simultaneously and with ease (depending on how rough you like things).
1. Pencil Each Other In
I know what you're thinking—where's the fun in planning? Yes his lips feel amazing, but so will an A on your social psychology final. "Work together with your partner. When my girlfriend and I talk about our days, we plan on what we are going to do and we always make sure we have something to look forward to," Florida State University junior Zachary Leibovitch said. Use your plan as a studying incentive; the sooner you get your work done, the sooner you'll Netflix and chill with your boyfriend.
2. Don't Procrastinate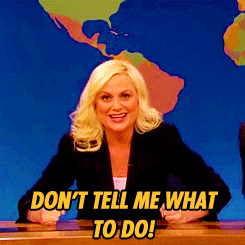 With ugly sweater weather approaching, the thought of ripping those sweaters off each other tempts you, leaving you with a low GPA. If Santa knew you procrastinated, he'd put both of you on the naughty list— for more than one reason. Get work done ahead of time so you can spend free time hooking up with your S.O. instead of writing your 12-page term paper last minute. "Learn to budget time spent in between classes and when you hang out with your significant other before you do your school work, even when you might not necessarily have something due," FSU junior Blake VonCannon said.
3. Take Study Breaks Together
After a long hour studying for your philosophy exam, put away your notebooks and slide into your sexy lingerie. When Starbucks fails to motivate you, an afternoon destressing with your partner might do the trick. "When my boyfriend and I have weeks where we're both slammed with work, we take breaks from our work at the same time. We'll cook a meal together, sip wine as we read, wake each other up after power naps or promise to go back to our work after watching an episode of Love It or List It," FSU senior Stephanie Porven said. Sometimes creativity sparks from a little break, a few kisses and some foreplay.
4. Screw Spontaneity
Although unplanned moments heat up, anticipating your romantic night can be just as exciting. Sending bae a sexy pic of yourself that says as a preview for the night keeps one of his heads thinking of school and the other looking forward to afterschool hours. "With regards to sex, we normally keep it to the mornings or nights before we go to sleep, meaning that it's either one of the first things or last things we do. It's not super romantic all the time because of the idea of having to plan it but you still get to have those moments together," FSU junior Mariana Alves said. Plus, you'll have time to shave your legs before jumping into bed together.
5. Stay Confident
In the words of Justin Bieber, "Never say never." Balancing both school and sex seems impossible, but remember to stay positive. Plan to complete your schoolwork before special holidays and anniversaries so you can get down and dirty without looming piles of schoolwork killing the mood. "I have a 3.9 GPA, and my boyfriend and I basically live together. We sleep next to one another every night and have our own toothbrushes, clothes and snacks at each other's apartments," Porven said. If staying confident means reading Jane Eyre while having sex, well then by all means—get reading.
6. Don't Distract Each Other
Stop kissing her neck while she's trying to analyze Shakespeare sonnets. When she finds herself lost during class discussion, she'll definitely blame you for distracting her. "I think the fact that both of us are so focused on our own academic careers really helps us maintain a mature relationship because we know what our top priorities are, and we support each other no matter how busy or hectic it gets," FSU senior Hope Leardini said. Rather than being the obstacle in your S.O.'s road, jump in the passenger seat and support his ride to success—and I don't just mean the academic kind.
7. Remember There's a Time and Place for Everything
Don't waste time binging on Netflix alone while your significant other studies. Think of all the things you could be doing to get ahead. Respect your S.O.'s time; if he needs to study, use this as an opportunity to read those chapters for your Gender Communication class. VonCannon said, "When one has a big assignment or test, take that as time to do your work as well and then you can hang out after!" Plus, studying might be easier without your girlfriend's beautiful face (or let's be honest, her butt in those jeans) around to distract you.
8. Learn How to Prioritize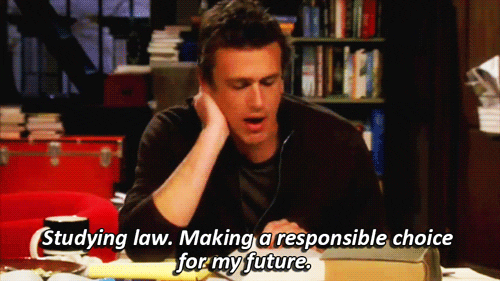 10 years from now, you won't remember what grade you received on your biology exam, but you'll remember that one time you and your significant other had sex in your tiny dorm bed in the middle of January. "Evaluate the things you want in life and realize what is more important. Although relationships are important, the reason we came to college is to get a degree," FSU freshman Katherine Byrd said. Restrict your GPA worries to weekdays, and by the weekend, you'll have plenty of time for cramped make-out sessions.
9. Resist, Resist, Resist
Even Eve couldn't resist that apple, so how will you avoid making out with the hot guy in your chemistry class? Think about how not-so-hot your GPA will look if you don't resist. Alves said, "I was lying down in his bed working on my online class facing one way and he was leaning against the other end and we both zoned out on our work for a while before taking a break. When he was done with his work, we had sex and went to sleep." Avoid eye contact and keep your fingers on that key board (and nowhere else) for just one hour, because nothing feels better than clicking submit—or submitting something else later.
10. And in order to reach that level of Zen…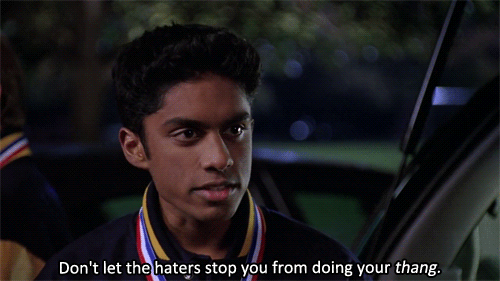 Put yourself first. Without peace of mind, you won't be able to have a balanced sex and school life. "I have a 4.0 GPA, a dual-major track in Chemistry and Jazz Performance, a minor-track in physics, a beautiful and high-maintenance girlfriend. [The balance] is about developing yourself into the person you want to be. If you want to do something for yourself, it is critical to set your mind to it, make a plan of how you are going to do it," University of New Orleans sophomore Sam Sternfield said. Although hopping into bed with your girlfriend seems more appealing than schoolwork, remember that one day you'll hold a Pulitzer Peace Prize in one hand and your girlfriend's in the other.