At just 14 years old, I considered dropping out of high school. Like many teens, I hated going to school. I despised waking up, throwing on a uniform, and spending eight hours of my day in a classroom full of people I didn't get along with. Freshman year, I began self-publishing my own paper magazine, which was a huge factor in my decision to possibly drop out. Of course, my parents were not the biggest fans of the idea, so the three of us met in the middle.
I enrolled in online school and spent the following years finishing my education virtually.
While many people, including myself, dream of going to online school instead of attending in-person classes, I later figured out that an online education was far worse than the one I had. I felt sluggish in all of my classes and fell far behind in all my courses. My grades dropped from A's to F's and I ended up having to retake most of my junior-year classes because of how terrible I did. I have to admit, at first, I didn't mind. The thought of college never crossed my mind. I lived in my own little bubble and eventually, it popped.
Reality hit and I finally realized how careless I was being. I quickly snapped out of my old mindset and began taking my courses seriously. Senior year, my grades improved and I finally got back on track. Because of that, I graduated early and had an early start on my college applications. With cutoff dates and deadlines approaching, the time came to get on a call with my counselor. Usually, a school counselor works one on one with students to provide career and college advice while helping them develop integral academic and social skills. Unfortunately, my counselor did not meet the criteria.
"You're just not that bright" turned out to be five words that stuck with me until this day.
Getting on the phone with my school counselor had to be one of the most upsetting phone calls I had ever been on. We spoke about college applications and options for me, and she recommended I enroll in low-rated community colleges with high acceptance rates instead of my dream schools. She continued to tell me that I shouldn't even try because no school would even want me and that I was a "special case." She also said she never came across a student that had not taken any state tests, strictly relying on bad grades for a college acceptance.
I remember sitting on the bathroom floor, trying to hold back my tears so my parents wouldn't hear me cry. She proceeded to tell me that the deadline for teacher recommendations passed weeks ago and that I missed the opportunity to get any from the teachers I knew. That was when I completely broke down in tears and hung up the phone on her. Thinking back, it certainly had been rude of me to do that but, I was so emotionally drained and hurt by her words, I didn't care.
There I was: no test scores, no teacher recommendations, mostly bad grades, and a 2.1 GPA trying to apply to colleges.
I applied to both private and community colleges and explained to all the schools that I had never taken a state test and my teachers refused to write recommendations due to a missed deadline. Most schools submitted my application while some refused due to the missing test scores and letters in my application.
Weeks later, I heard back from all of the schools that I applied too. Local community colleges rejected me for having an online diploma while out-of-state universities rejected me due to my grades and lack of test scores. Thankfully, a few local private universities accepted me but with little to no scholarships or financial aid. I ended up going with the most affordable university before finishing my freshman year and transferring to my dream college, Wagner College. While I didn't plan on transferring out of the first university I attended, I experienced anti-Semitism and biphobia for the first time, which was quite scary. The campus and student body also lacked diversity and I didn't see myself pursuing the rest of my education there.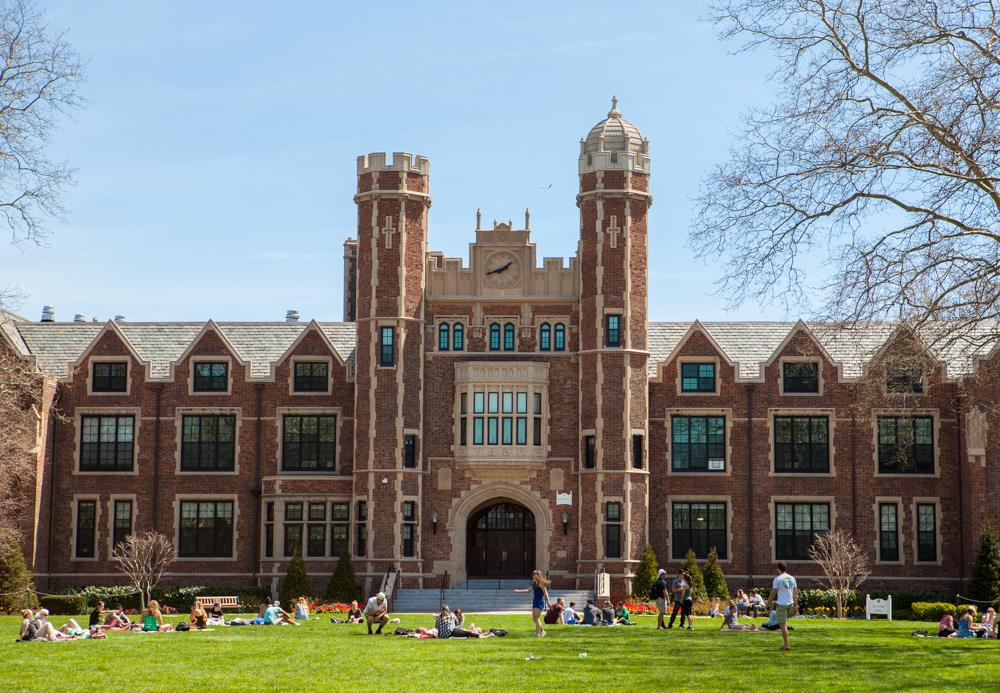 I have many reasons as to why I fell in love with Wagner.
The biggest factors turned out to be the diversity and the number of things to get involved in on campus. Wagner College consisted of many students that were part of the LGBTQ+ and Jewish community, which stood out to me the most. The school even had a Jewish Hillel club and numerous of LGBTQ+ clubs across campus. Overall, the campus, the students, and all the activities and accommodations available on campus all played a part as to why I love the school as much as I do.
Now, I'm a sophomore at my dream school, with a 3.85 GPA, as a Psychology major, double minoring in English and Gender Studies. I have many opportunities to take part in clubs, groups and possibly even Greek life! I just wish my school counselor could see the person I became today because I think I have one bright future ahead of me.