Your beloved cast came ready for one more show. We all heard the rumors. We all saw the tweets. But none of us truly believed this as the truth. The cast of Friends came back for one more bow.
After months of wondering, the decision finally has confirmation.
History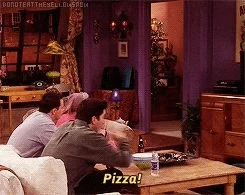 September 22, 1994, one of the greatest television shows in history released its first episode. You may know it from Netflix, but our parents know it as their typical Thursday nights. It became the show they held watch groups for while eating a pizza with friends. Could you ever imagine standing in their shoes?
Friends show the story of six young adults trying to make it in the Big Apple. They all lived sparingly but had each other to get through it. What started with six actors and one pilot quickly turned into 10 seasons. The cast — Jennifer Aniston, Courtney Cox, Lisa Kudrow, Matt LeBlanc, Matthew Perry and David Schwimmer — started as friends on the show but evolved into part of a family.
The Relationship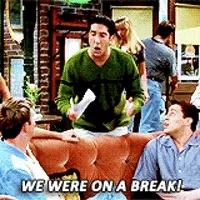 I guess for the past few years the show remained just "on a break." Did Ross develop this plan? They ended the show crushing everyone's hearts, but everything good does end eventually. Now the gang we all know, and love, come back for more. They have decided to end the break after all and agree to Rachel's 18-page letter.
This show helped fans through the good times and the hard times. We could relate to the break-ups, the memories and the battles. Fans learn from the show and use it in their actual life because it reflected reality — despite the huge NYC apartments. It developed into more than a show to America. Friends stays a part of people's identity, like a bond that cannot break.
The Release
Jennifer Aniston announced the big news first on her Instagram. Just like Rachel, the woman cannot keep a secret. Details stay on the down-low; however, we got the confirmation we needed. This plan sat in the making for months. After multiple delays, the casts ended up walking with one million in their pockets just to show face. Get ready to open that purple door and catch Joey feasting on Monica's homemade lasagna from the fridge. Our beloved six finally get chance to share reflections of the past with their dedicated fans.
How to Watch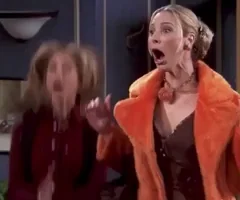 Sadly, the show no longer plays on the streaming program Netflix and has moved to HBO Max. The new program intends to release in May 2020. The streaming home provides a little surprise for their fans. The reunion episode isn't supposed to add on to the series. It seems as if we're in store for a special occasion that brings the Friends family together again. The cast returns for one more show. Ready to see the old gang again?