After a long day of work and classes, I just want to mindlessly sign on to my Facebook accounts, like a few statuses, see if my friends finally uploaded the pics from last week's party, but all of that stops when the friend request icon pops up. Who added me? Hmm. Maybe it's the cute guy who sits in from of me in class. Or the new friend I made at the party…and then… welp. Uh oh. It suddenly goes from innocently checking my Facebook to that awkward moment when I have a friend request from someone I've never planned on connecting with personally. Do I click accept and hope they don't decide to like my statuses and stalk through three years' worth of photos? Or do I click ignore and hope they don't notice?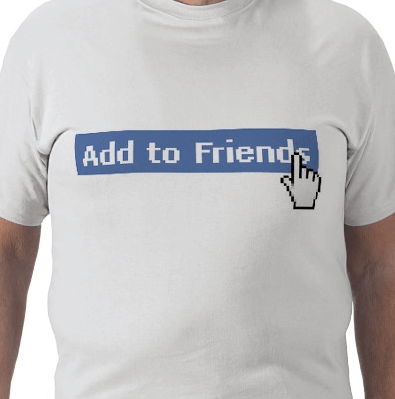 blog.utc.edu

Whether it's that awkward guy from your calc class, a stuck-up peer at your internship or a professor from last semester, we've all been there.

Steph Speranza, Graduate of SUNY Geneseo, is no stranger to the awkward friend request: "I get a lot of requests from people in Italy with my last name and it's super awkward because I have no idea if we're related, if they just think we're related, or if they're friending all the Speranza's in the world for funsies. And since we don't speak the same language, we'll never find out." 
When it comes to adding professors on social media, it's not as simple. Speranza says,"Professors are tricky because you know it's a great way to keep in touch and everything, but I don't want them to know about my personal life sometimes."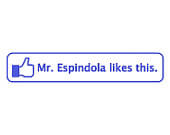 Melanie Derschowitz, Graduate Alumna of the University of Toronto, feels similarly to that of Speranza: "

I don't accept friend requests from professors on Facebook because I prefer them to know me for my professional and academic qualities, and not for when I post a status about a frustrating class or pics I'm in from a party.

It might taint how they view me." However, when it comes to social media platforms other than Facebook, connecting with a professor isn't as daunting. Derschowitz continued, "LinkedIn is okay because it's a great way to establish and expand professional connections."
Nina McCann, Director of Marketing and Public Relations at the real estate law firm of Forchelli, Curto, Deegan, Schwartz, Mineo & Terrana LLP and Board Member of the Public Professionals of Long Island, has noted the development of social media in people's lives and shares her thoughts with CM: "While it's always important to maintain a professional social media presence, before deciding whether to 'friend' or 'connect' with a colleague, one has to evaluate how they use each form of social media. For example, on Facebook, I like to acknowledge family milestones and post family photos so I use Facebook on a more personal level and really put thought into decisions about adding colleagues." 
Outside of Facebook, other social media platforms may be a bit more appropriate to connect with professors/students. McCann went on, "As for Twitter usage, it can be likened to a conversation, and as a self-proclaimed people person, I welcome connecting with colleagues.  I have many of my former interns and younger colleagues as followers [on Twitter]. I enjoy interacting, sharing and commenting on our similar interests. I also find that by interacting with younger professionals on social media I am better able to keep up with emerging social trends, which I find both interesting and sometimes valuable from a business perspective."
Just remember this: When it comes to social media, as public as it can be, your personal profile is still just that- personal. Whether you want to click accept or ignore on any social media platform, the choice is yours.

thumbnail image: business-fundas.com