In June of 2011, whisperings began of the most scandalous book to hit the shelves since Anne Desclos's The Story of O in the '60s: Fifty Shades Of Grey, by E. L. James. The story follows Anastasia Steele, an innocent virgin graduate student who becomes captivated by business tycoon Christian Grey.
However, far from the usual heart and flowers-filled courtship, Ana quickly learns that Grey instead wants dominant and kinky sex, complete with a contract, a list of sex toys, and permission to "punish" his submissive partners with pain when they fail to please him. The book follows the seemingly impossible romance that blooms with them, and their sexual interaction that will leave you blushing for days. The book was quickly followed by two sequels, and the trilogy began to soar in sales.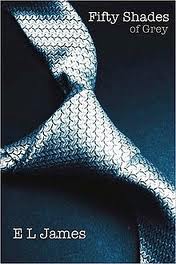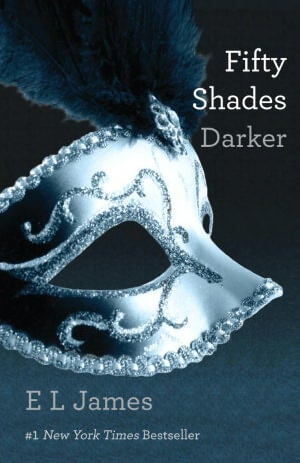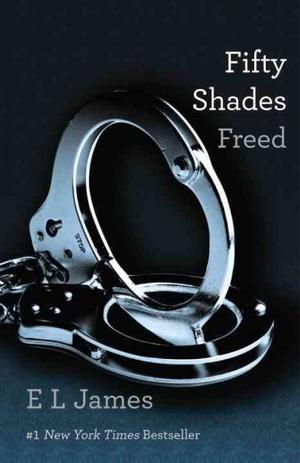 So why the ridiculous popularity? Critics began to gather, accusing the book of being porn masquerading as a love story. Others attacked the writing, drawing attention to the repetitive and simple nature of the writing. Yet sales continued to climb, recently passing the extremely popular Hunger Games and Harry Potter series as the fasting grossing paperback series. 
Did the books attract this gargantuan female following because of its kinky nature? True to its reputation, the book's sex scenes rarely disappoint, combining a female's emotional point of view with the need to connect with one's dark, dirty side. So are we
simply devoid of kinky exposure
as females? With males claiming the majority of the pornographic world, is it possible we females need just as much risqué erotic stimulation but are given much fewer outlets to explore it with? Are we just as pervy as men deep down? 
Perhaps not. (Sorry, ladies.) According to WebMD, study after study shows that a man's sex drive is not only much stronger than a woman's, but also much more straight forward. The source of
woman's libido
, on the other hand, is more of a medical mystery. However, E. L. James seems much closer to discovering it that other writers; while many literary geniuses struggle to find an honest (and hot) description of a sexual encounter ("yearning manhood" just doesn't cut it for us anymore,) James is straightforward in her character's sexual acts.
No fluffy metaphors about body parts
, no gross descriptions of bodily functions; instead, she combines the emotional thoughts of the leading lady with the explicit descriptions of their actions in bed. 
Yes, there are some intimidating sex toys involved. Yes, Grey has a thing for pain, a deal-breaker for many women. Yes, this book is, at it's core, a major turn-on. But in my mind, the force that keeps our noses buried in these books is the idea that even the darkest and most f***ed-up minds are capable of love and change. James's captivating character development is the real lady-snatcher here; the delicious sex scenes are just an added bonus. While the romances of literary figures such as Romeo and Juliet are divine to read, I have yet to meet a modern family who has lost a daughter to dramatic young love and a little poison. The fact of the matter is simply that Fifty Shades of Grey is, S&M aside, more relatable than many other literary romance tales out there these days. Crippling imperfections, frustration, and lust resonate much more clearly with us than the perfect, all-consuming love that many other books boast. 
So next time you pass a wide-eyed lady buried in one of the Fifty Shades books, do not automatically peg her as a "DTF," kinky sex-fiend waiting for someone to handcuff and whip her. True, she could be going through a slow phase in her sex life and living vicariously through the book. True, she could be contemplating a trip to the nearest sex shop to see what catches her eye. Odds are, however, she's simply enjoying a good story. 
Photo By NextThing.net