Nine years. We waited, we cried, we re-watched seasons one through six (and sometimes seven, but only when we really missed Stars Hollow). Now the official Gilmore Girls revival trailer has arrived. Be prepared to cry and laugh, but first watch the trailer 50 times before the show comes out this Friday. From old Star Hollow landmarks to our fave quirky townspeople, these thoughts came rushing into our heads while watching the trailer.
1. OMG! Stars Hollow!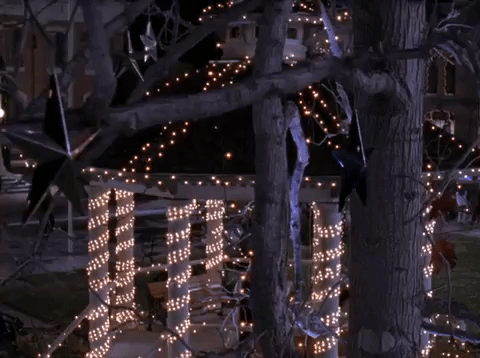 So cute and it looks the same. I mean, that gazebo? Amazing. Also this trailer is high quality, what's happening?
2. Lorelai! Rory!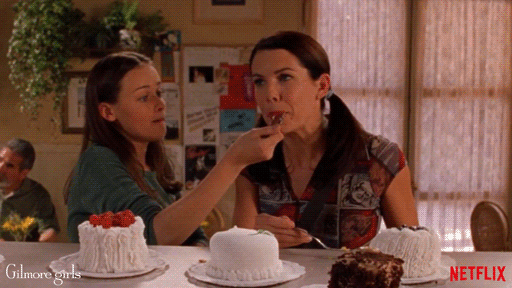 Wait is this real? They're back, am I breathing? They still look so pretty and perfect. The wit and banter hasn't faded after all this time either.
3. Al's Pancake World Coffee Cups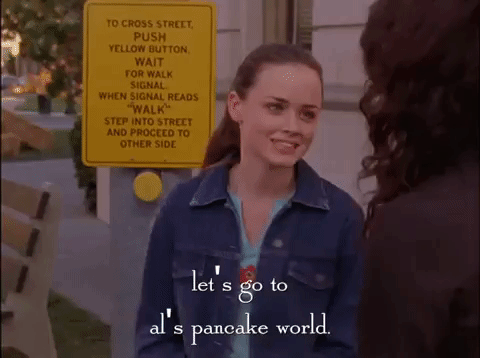 What about Luke's? Why am I getting so emotional they're just coffee cups? Also this classic town fighting over a phone booth gives me life. And Rory comes in with a clutch Ben Affleck joke. "I loved seeing all the little things about Stars Hollow, like the Al's Pancake World coffee cups. It means the town will be the same as I remember it," said University of Michigan senior Emily Waters.
4. LUKE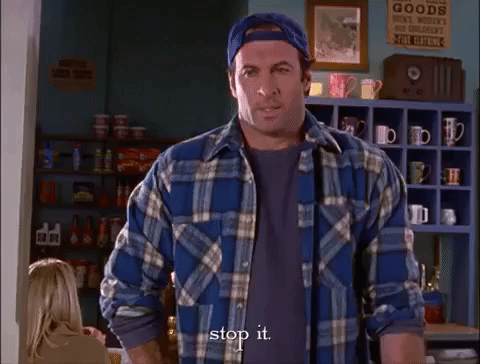 He still only wears flannels and backwards hats this makes everyone so incredibly happy. He also cares about Rory and Lorelai so much. Oh no, I'm tearing up.
5. EMILY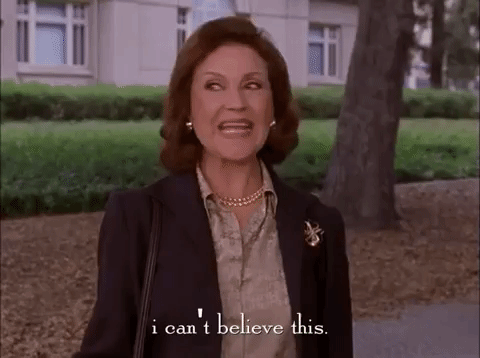 Up to her usual antics doing insane things no normal grandmother would. That Richard painting adds a nice touch to the living room, don't you think? Oh my gosh, Richard. Cue the tears again. "I'm most excited to see Emily and Lorelai bonding. Hopefully they're close now after losing Richard," said University of Michigan junior Kelly Sachs.
6. Grown-Up Rory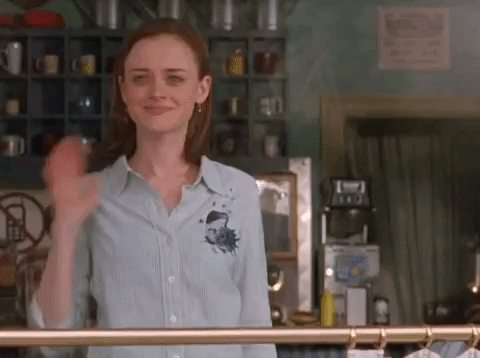 Look at her exploring the world, or in Lorelai's words, "On the Road-ing it." Everyone should aspire to be Rory Gilmore. "I'm pumped for the revival because it was such an iconic show that ended kind of up in the air. I hope the four new episodes give some insight as to how their lives turned out ad especially who they end up with," University of Missouri junior Emma Rhyner said.
7. Kirk at Friday Night Dinner?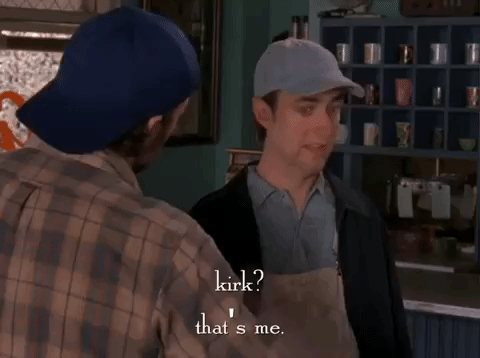 I wonder what shenanigans the people of Stars Hollow have been up to since Season 7. I'm sure everything—wait, Kirk at Friday Night Dinner? In Emily Gilmore's house. He never runs out of ways to surprise me.
8. Lorelai with a therapist?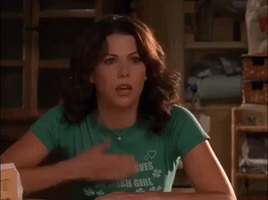 Oh no, Lorelai better not question her happiness with Luke. I swear, if they break up I will flip a table. "I really hope that Lorelai doesn't sabotage her own happiness again; she and Luke are perfect together," said Waters.
9. Richard's funeral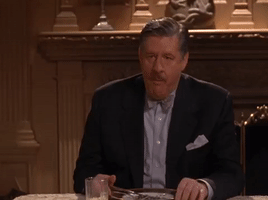 If someone watches this and without crying uncontrollably, they basically have no heart. "Tears were actually rolling down my face when I saw the funeral in the preview," Johnson County College sophomore Claire Elliott said.
10. Emily Gilmore in a band tee?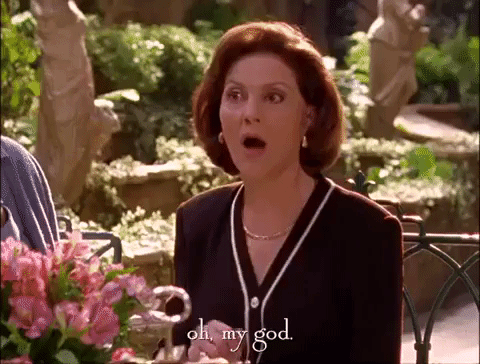 We all needed a comedic moment from someone to relieve us from the emotional distress of Richard's pending funeral. Emily basically ridding her house of everything (AKA exactly what we needed).
11. JESS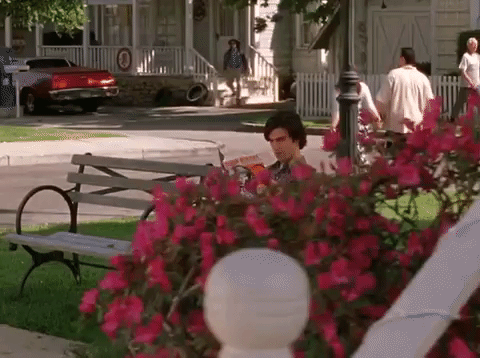 Jess and Rory together? My heart can't take it. #TeamJess "I'm excited for Rory to finally be with Jess her one true love," University of Missouri sophomore Maddie Douglass said.
12. Classic Town Meeting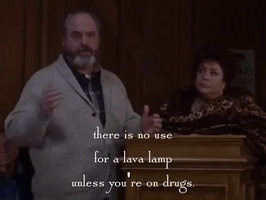 Making fun of Taylor Doose brings the town together. Throwback to when Jackson ran against Taylor for town magistrate. Classic.
13. Logan Holy Crap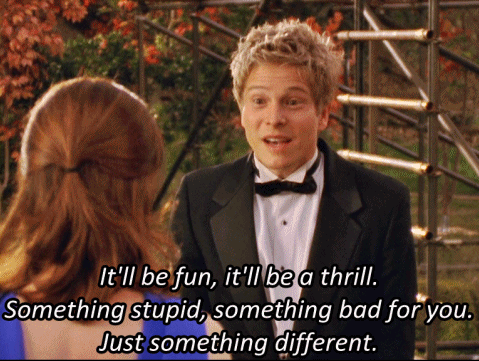 That sly smile he has just waiting for Rory to crawl back. Oh heck no. I wonder if he'll try to propose again. "I really love Logan, and I'm glad that he's going to be in the finale, but I really hope he and Rory don't get back together. They're much better as friends, and I want to see Rory doing cool, single, independent things," said Barnard College senior Amanda Bryan.
14. Dean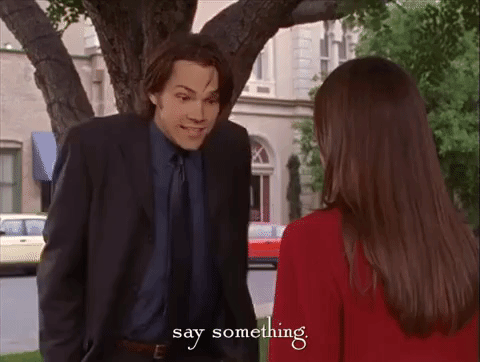 Ok, let's be real: In the running for Rory's heart, Dean comes in last. But who doesn't love a first boyfriend taking a trip down memory lane? Plus, I'd kill to see Dean, Jess and Logan all in the same room.
15. SOOKIE YAS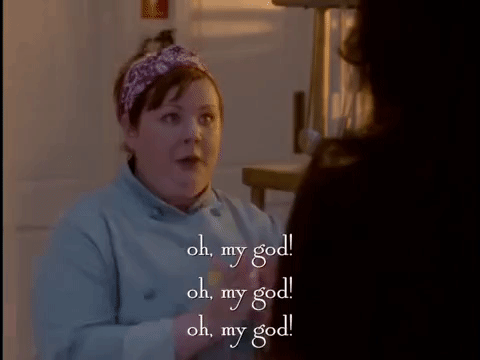 Melissa McCarthy comes back and better than ever. That dirty joke really tops off the trailer. "I'm so excited to see Melissa McCarthy back in her original role as Sookie. [She] and Lorelei have such great chemistry," said Douglass.