Did you know that English majors are superheroes? No, we can't fly and we don't have super strength. Unless you count staying up all night to finish a 10-paged paper, but I digress. English majors have a career superpower that allows us to do anything. Take that superpower and use it to help you snag that coveted internship this summer. Here is some advice from Batten, Barton, Durstine, and Osborn's (BBDO) human resources associate, Jessica Welch, that'll ensure you rack in the dough and experience this summer.
Build Your portfolio
Whether you're interested in a copywriting, screenwriting or an editorial internship, building a portfolio is an important step. Portfolios show your interviewer your work and vast amount of creativity. A perfectly comprised portfolio can take an interview from good to great. Portfolios show that you possess an extensive background in your craft and you care enough to make something to show it. But before you start scrambling like the Mr. Krabs meme because you don't have a portfolio, here's a breakdown of what your portfolio needs:
1. Copywriting: Find your favorite ads and recreate them. Not only does this show your creativity and eye for design, but it also shows your initiative as a worker.
2. Screenwriting: Take some screenwriting classes to develop the correct structure and show your interviewers how passionate you feel about your craft. Then, develop a film idea and create it.
3. Editorial: Include any published work you have. If you don't, that's okay. The foundation of the editorial world is writing, so anything from short stories, poetry to blog posts is acceptable. Just make sure you've written something. No matter which creative world you want to enter as an English major, a portfolio is a must.
But what if you don't want to enter the creative world? Maybe you want to go into business or politics. No worries, BBDO human resources associate Jessica Welch encourages English majors to venture out of their comfort zone. "As students, be curious and open to other areas and industries. You'd be surprised at how many avenues they're actually are for English majors," Welch said. Never forget your English power of career flexibility!
Update Your Resume
I know you're tired of hearing about resumes, but here's some new information. When applying for an internship, if you have a giant work gap between high school and college then include volunteer experience. Many people fail to include their community service on their resumes, but to employers, community service is just one way to separate a good candidate from a great, well-rounded candidate. Make sure you use resume buzz words like "consulting," "visualizing" and "revitalizing." Utilize that extensive vocabulary you've gained as an English major and make your resume grab the attention of any interviewer. "Have a great resume. Have a strong resume. Make sure it is completely accurate and correct. Grammatical error free and punctuated correctly," Welch said. It's time to take out that red pen and give your resume a makeover.
Prepare for Your Interview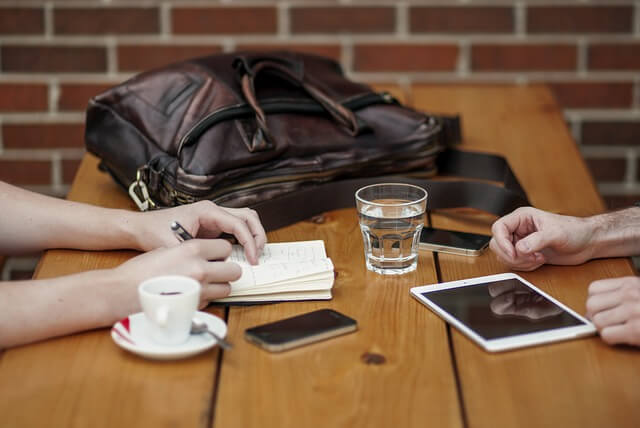 As an English major, you already succeed as an effective communicator. Use the interview to reel your prospective employer in with that persuasive language you learned in ENGL101. Prepare talking points that don't relate to the internship you're interviewing for to stand out to your interviewer from the rest of the applicants. Every morning, take some time to brief yourself on the things going on in the world. Twitter has an option that tailors news to your interest–use it! MSN, Wall Street Journal and USA Today serve as great options for world news. You should be able to carry on a conversation about current events happening around the world.
You can also easily impress your interviewer with great buzz words, but remember to maintain your own voice. You should sound smart, not snobby. If you feel a little nervous about your interview, treat it like an essay. Every good essay needs a thesis, and so does every interview. Go in with a "thesis" that states what you hope to accomplish with the interview and internship. Part of your goal should be building a relationship with your interviewer, not just scoring the internship. Building relationships before the interview is also critical. "Reach out to people. Talk to people. You would really be surprised how many people would be delighted to give [someone] an office tour or come talk about what they do," Welch said. Remember, networking can begin before the interview.
What do the experts say?
"Be curious. As an English major, I think it's very exciting for any student because whatever role you take whether it's as a creative or any industry. All jobs require a strong communicator written and verbally. Also, everyone loves a story and if you can be a strong communicator behind a story, that's incredible and that's a talent that does not come easy. I would encourage any English major to think outside the box, when they are thinking about a career [or internship]," Welch said. Apply for internships that allow you to explore you different interests. Remember you're an English superhero. Utilize that superpower!