You might think college expands your horizons, but sometimes it also sets up an elaborate dollhouse. Your geography becomes a maze of campus hangouts, dorm buildings and lecture halls. Your community becomes one limited to students all around the same age. Sometimes, you easily forget there's another world out there, a more realistic one, for you to explore.
After a certain point, the outside world begins to fade, and you might not even realize what you're falling into.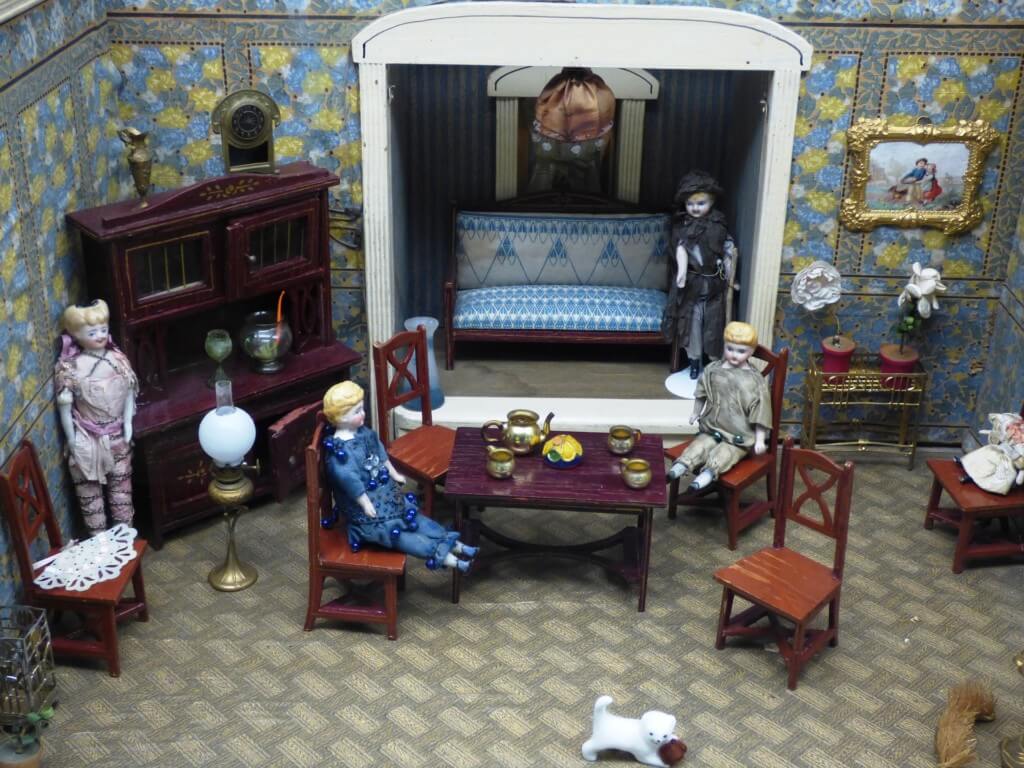 Take me for example. I only noticed that I'd fallen into the college bubble after befriending my coworkers at Noodles and Company. Although some did attend the University of Wisconsin-Madison or planned to go to college after high school, most chose to work over school. For once in my UW-Madison timeline, I had non-college friends—some of them much older—who lived off-campus. But like us, they also celebrated the Madison night life at apartment parties, restaurants and clubs.
Over the course of my year there, I found something in common with just about all my coworkers. We befriended each other over passion projects like slam poetry, relationship problems and movie nights. I bonded with one of my coworkers over his love of Miyazaki. We talked about the discounted Miyazaki movie showings throughout the summer, and how some of the same people who worked with the famous animation director planned on releasing a new movie in the U.S. titled Mary and the Witch's Flower.
I bonded with another coworker over talented caricatures and sketches made on napkins and scratch paper, most notably the specialized Noodles and Co. Comic featuring past no-call-no-shows and nightmarish lunch rushes. During the slowest days of the summer, we'd do crossword puzzles together in the back of customers' old newspapers. We'd give each other nicknames (Sopholoaf for me) and print them on our hats. We'd calm each other down from anxiety attacks and hide each other from past exes who visited the restaurant.
We talked about many of the same things college kids did, except these topics were now displaced from the college setting entirely. My coworkers hung out on State Street like my college friends. But some lived on the eastern side of the restaurant, had never set foot on the UW-Madison campus and claimed their own hangout spots on the far reaches of Madison.
They didn't just limit themselves to the student-friendly lakeshore paths on campus. Instead, they spent time at parks with families, couples and other non-university affiliated people on the northeastern end of the trails. Rather than only eating at university dining halls, they familiarized themselves with smaller mom-and-pop eateries such as People's Bakery or The Weary Traveler Freehouse. All in all, they reshaped familiar topics to fit the experiences they knew, and those experiences were hardly university-specific. When my Miyazaki friend heard I'd never even been to the Olbrich Botanical Gardens, he even proposed we take a group and drive up there sometime.
Essentially my coworkers lived in the wider world, and I realized then that I'd never truly known that culture before.
Apart from family life, students come to know nearly everyone and everything within the institution constructed for us. But my coworkers lived in a world where disapproval from the corporate overlord, limited time off work, taxes and long-term relationships reigned. I found myself falling into this world the longer I stayed in it. For instance, I gained more than one mother figure and even dated a guy who didn't go to college.
I felt happy too…until I realized near the end of this past summer that none of it could last. It felt as though I had a foot in two different countries, and I had to pick a side. I couldn't work at Noodles forever. I realized then that many of my coworkers never planned on leaving. But I wanted to push myself to get a competitive career.
Maybe everyone lives in some version of a dollhouse. Maybe the complex network of relationships at Noodles and Company, which keeps the people in the same circles, shields them from the outside world too. But understanding that, and trying to break out of the college dollhouse because of it, showed me how sheltered I really was.
I believe the course material we learn at college doesn't teach us the most, but rather that our experiences here do. If we never try anything new, we'll never learn how to do it. If we never experience the world from the viewpoint of someone who never went to college, we'll never understand why we even want to attend college. Instead, we'll just do so because the people around us expect it.
So get out there. Go to restaurants, parks and hangouts not designed for college students. Work in an environment with people who never went to college. Put a foot in both worlds, and only then will you get the full college experience.