Dear furry loves of my life,
You should know you top the list of what I love in this world, so much so that I'm a little dismayed to be going back to school in a month. Because I miss you already. And that's saying a lot, because I love college. *Cue Asher Roth.* But I don't love that you adorable idiots can't come with me. At least college ensures we don't take our time with our dogs for granted, right?
I'm the opposite of proud to admit this next thing to you. I was so desperate for the love and attention of a dog when I studied abroad that I resorted to trying to pet strangers' dogs on the streets of Madrid. Just so you know, while Americans tend to laugh, the Spaniards scoff at such behavior. Oops–priorities though, am I right?
Still, even the friendly dog owners and pups on my home campus cannot fill the void you two leave. It sucks to come home to a pee-stain on the carpet because you got too excited, or to one mangled flip-flop because an unscathed pair clearly offends you guys, but I'd choose to keep my dog piss carpet and replace my footwear weekly, if it meant I could come home to your happy, panting faces each day.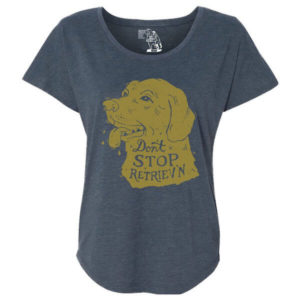 Alas, I have to get my education. My lease, like most, forbids drooling, shedding, furniture-chewing, four-legged roommates. Yes, it may be annoying to wake up at 4 a.m. to your dogs' barking at some invisible foe lurking outside the window, but someone has to protect the house. And we all know damn well that a significant other cannot muster half the end-of-the-day greeting that dogs can after a long day's work. Not even our favorite gym buddies can motivate us to get off the couch as well as our dogs can after racing around the house in excitement over that one simple query: "Walk?" After that work out, I'll forgive you for growling at me for inadvertently getting between you and your treasured, month-old bone, considering I do the same when you try to lick my pizza while I'm distracted by Grey's Anatomy. Fair is fair. We stay in our lanes. When I fall asleep on the couch watching said TV, I'll wake up laughing at your little paws clawing at my shoulder for attention. Catching Z's is overrated when there's so much fun to be had together. I can appreciate that sentiment.
Like any great love, we have our differences, and life presents us with its challenges. But I know we can handle the distance. And I'll be graduating in no time. Thank you for the millions of ways you make me and my life better. I pledge to be a proud, cardholding dog person until the day I die. And not to trust any cat people, either (we'll save that one for another day).
All my love,
Your grateful, smitten, part-time chaperone and forever friend