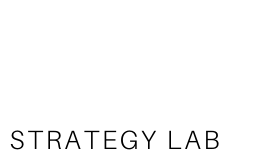 GET REAL WORLD MEDIA EXPERIENCE
Feeling stressed about where to start?
The Content Strategy Lab is run by College Magazine CEO, Amanda Nachman who has personally mentored hundreds of writers to prove themselves as invaluable to the media industry and go on to publications such as USA Today, National Geographic, NBC, Vox, Random House, Seventeen Magazine, Rachael Ray, and more.
YOU'LL LEAVE WITH…
CONFIDENCE
Write at a professional level.
TOOLS
Achieve SEO rankings.
VOICE
Capture your audience.
CAN I BE HONEST WITH YOU FOR A MINUTE?
In the real world of media, being qualified means that your writing engages with your audience and has a clear voice to it.
While college courses are great at teaching the foundations of how to write in APA or ELA standards, they fall short if you are looking to make a career out of writing…
…What you need are the skills of editorial strategy and writing. Particularly when it comes to active and passive voice.
DANIEL KUHN, EDITOR AND DIGITAL CONTENT STRATEGIST AT THE STREET
RACHEL ALDRICH, MARKETING MANAGER AT PENGUIN RANDOM HOUSE
Editors, publishers and marketing directors are looking for portfolios that reflect quality articles that show you are ready for a writing career, and that you have the chops to publish competitive content. Not just that you have a college degree. The writers that end up with rewarding careers at Vox, Us Weekly, National Geographic, Random House and more all started out working with me at College Magazine.
As the Founder and CEO of College Magazine I have been training and helping my students become professional writers which has served as a springboard into their media careers. The truth is that in order to be qualified for a rewarding career as a writer in media you need to have the right tools in your tool box of editorial strategy. You also need to know exactly how to communicate effectively to engage with your audience.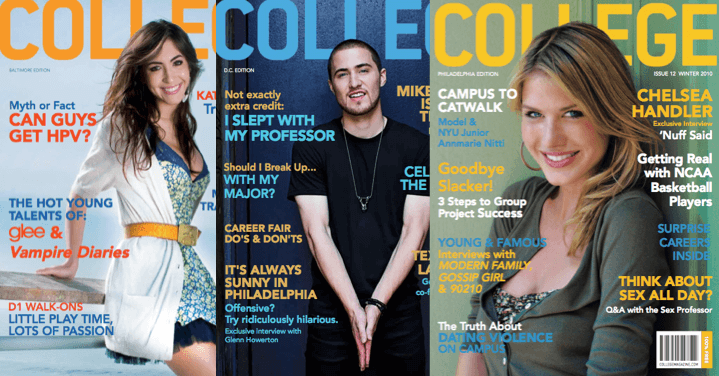 Not only that, but you need a portfolio that shows that you have the skills to conduct keyword research, capture sources, and write with a clear voice.
That's the difference between landing a great career and struggling to find your way in the media field.
HERE'S WHAT SOME OF OUR STUDENTS HAVE TO SAY ABOUT WORKING WITH AMANDA
MORE FROM OUR GRADUATES ON THE EXPERIENCE
BROOKS LOCKETT, CONVERSION COPYWRITER B2B SAAS
CARM SAIMBRE, EXTERNAL RELATIONS ASSOCIATE AT NATIONAL COLLEGE ACCESS NETWORK
NATALIE GRIM, MULTIMEDIA JOURNALIST AT GRAY TELEVISION
JOSH AXELROD, DIGITAL SPORTS PRODUCER AT PITTSBURGH POST-GAZETTE
THE CONTENT STRATEGY LAB COURSE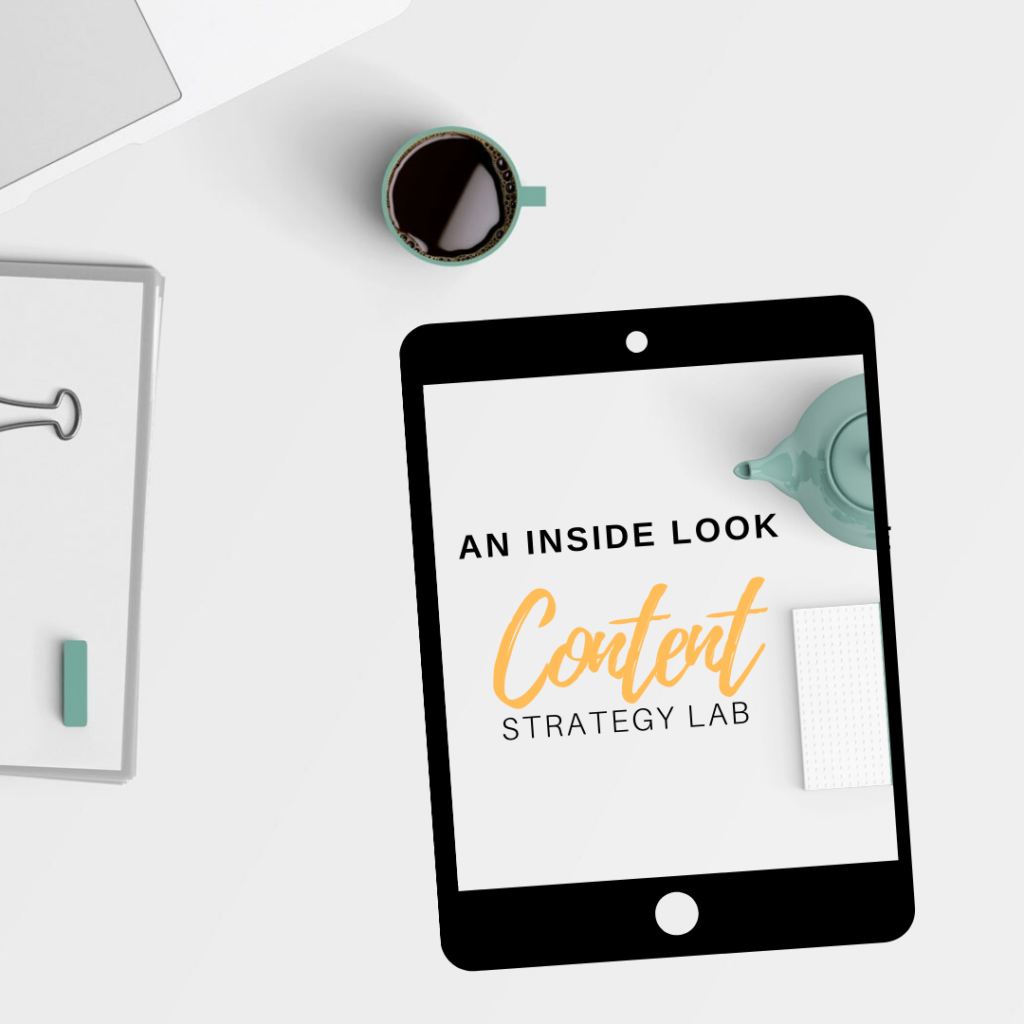 1. Three Winning Article Structures so you can write with confidence and understand the research, quotes and stylistic element that goes into that structure.
2. Elements of a Competitive Article to make sure you don't write something that already exists and instead your article stands out.
3. How to Implement SEO Research in Your Articles so you never have to guess what your reader wants and can write with certainty.
4. Finding Expert Sources to Level Up Your Content and make sure you give your ideas the credibility they deserve.
5. How to Use Social Media Without Feeling Salesy to entice your audience every time.
FAQ
WILL THIS BE ABLE TO FIT IN TO MY BUSY SCHEDULE AND GIVE ME THE EXPERIENCE I NEED TO LAND A JOB IN MEDIA?
Yes! We know that our students have busy schedules. It's why we set it up so you have access to all of the training modules online that you can do at your own pace whenever you have a free day or couple of hours.
WHAT IF I CAN'T AFFORD TO SPEND THE EXTRA MONEY ON THE COURSE BECAUSE OF THE MONEY I'M ALREADY SPENDING ON COLLEGE?
We understand that your college education comes first and that's why we've made the course very affordable. The value of The Content Strategy Lab is worth more than a four credit college course and connects directly to your desired career in media all while giving you the real world experience you need. This is a price that won't break the bank!
WITH MY OTHER OBLIGATIONS LIKE MY BUSY CLASS SCHEDULE AND EXTRACURRICULARS, WILL I HAVE THE ENERGY TO COMPLETE THE THE CONTENT STRATEGY LAB?
This course is designed for the over-achieving busy student. We attract students looking for a challenge in order to advance their writing and media skills. With that in mind, we've made the course flexible so you can learn at your own pace. All the videos can be watched when it works best for your schedule and when you're feeling energized. And we've created fun worksheets and a community to give you support along the way so you never get bogged down. You're not alone and we got you!
IF I'VE NEVER WRITTEN AN ARTICLE BEFORE, WILL I BE COMPLETELY LOST?
Not at all! This course welcomes students at all levels. You could be working on your very first article or adding this writing experience to your weekly writing routine–either way you can learn and grow from the course. We meet you where you're at. You will only advance in your skills. Never will you feel lost because we break it down step by step. And if you have any questions, you can ask along the way and connect in the Facebook community.
IS THE COURSE RIGHT FOR ME IF I'M NOT A STRONG WRITER RIGHT NOW?
The Content Strategy Lab is for writers at every level. You may surprise yourself and discover that you're a stronger writer than you originally thought. And if you do struggle with writing, the course will help you learn the tangible steps you can take to improve such as incorporating active voice and adding in references your audience will love.
IF I'VE NEVER TAKEN A JOURNALISM CLASS BEFORE WOULD I FEEL CONFUSED OR BEHIND IN THE MATERIAL?
Not at all. The course does not have any prerequisites and in fact most of our students come to us from other majors such as English, History, and Communications. Taking The Content Strategy Lab will feel like a crash course in journalism, but with us holding your hand every step of the way.
IF I'VE NEVER HAD A WRITING INTERNSHIP BEFORE, CAN I STILL SIGN UP FOR THE CONTENT STRATEGY LAB?
If you've never had a writing internship before you are in the right place. The Content Strategy Lab serves as both a learning experience and real world writing internship opportunity. You'll learn what it takes to produce quality content while also putting your skills into practice, writing your first competitive article that can be pitched to publications. You'll graduate from the course with the insider knowledge of the media world and the confidence to apply for any writing internship or entry level job in the media industry.