Being a communications major isn't just a walk around the rec center track. Don't expect to just coast through the program; you have to set the bar high early by getting your name out there. And obviously, your name can't get out there if you haven't jotted it down on one or two clubs rosters. At Penn State University, the options for comm majors are endless.
1. Advertising Club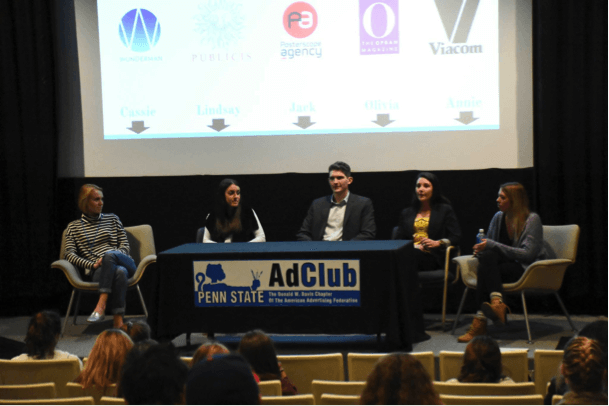 Not only does the advertising club incorporate advertising into every project (duh), but they also use marketing and management skills to create and promote their events. Members learn about the professional industry of advertising at every meeting and leave with visions of projects dancing in their heads. This program also holds workshops for members seeking to further their knowledge of the ever-growing advertising world. Students get hands-on, real experience through this prestigious organization.
2. The Daily Collegian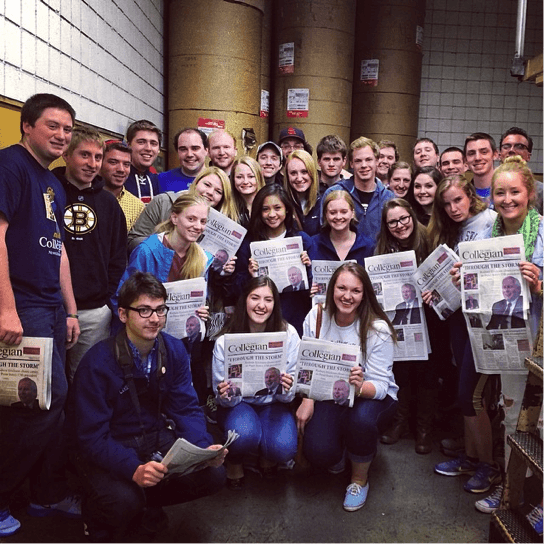 Penn State's only student-run newspaper on campus, The Daily Collegian sets (and holds) high standards for their publication. Students on the staff take photos, write and edit articles and create the layout for the paper every day. It's a process some might call tedious–but pays off in the form of many awards. "Right now, journalism is going through vast changes across the country, and the Collegian is no exception," said senior Shannon Sweeney, editor-in-chief. "[The Daily Collegian] gives students a hands-on, real-world application of what they're learning in the classroom."
3. Happy Valley Communications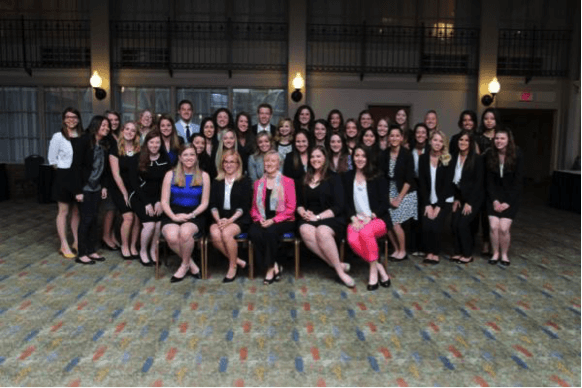 Penn State's student-run communications firm, Happy Valley is a non-profit organization that's always looking for new clients. Members are assigned to clients to work with throughout the semester. This innovative firm casts a wide net of services for any business or local client. Executive Director, senior Erica Walsh, said HVC gives students the opportunity to learn and put their skills to the test outside of the classroom. "We stimulate the environment a student would experience working in a real public relations firm as closely as possible," Walsh said. If you're in need of any real-world opportunities, Happy Valley Communications is the place.
4. The LION 90.7 FM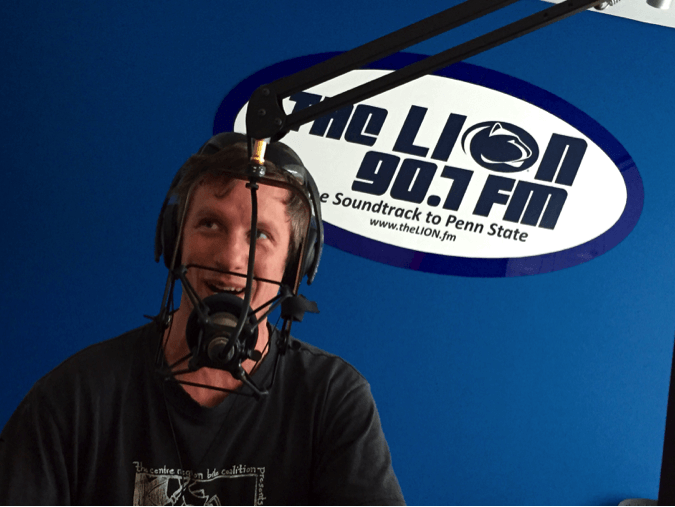 The LION 90.7 FM is Penn State's radio program designed by students for students. Airing programs like rap, R&B, pop and talk shows, all are catered towards the Penn State community. Their first broadcast was in 1995 and they've been going strong ever since. They also work with high-tech, efficient equipment. Other local stations can't beat the quality, skilled professionals at LION 90.7 FM.
5. Valley Magazine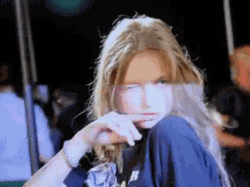 Valley is the only student-run life and style magazine publication on campus. "Our content gives life advice and sheds light on different issues to make it relevant for the Penn State community," said senior Sabrina Evans, editor-in-chief. Valley provides opportunities to get experience with the different aspects of the journalism world from writing articles to interviewing professional sources. "It gives you a look into what you're doing at the very beginning of the magazine, until the very end when it becomes published," Evans said.
6. PSNtv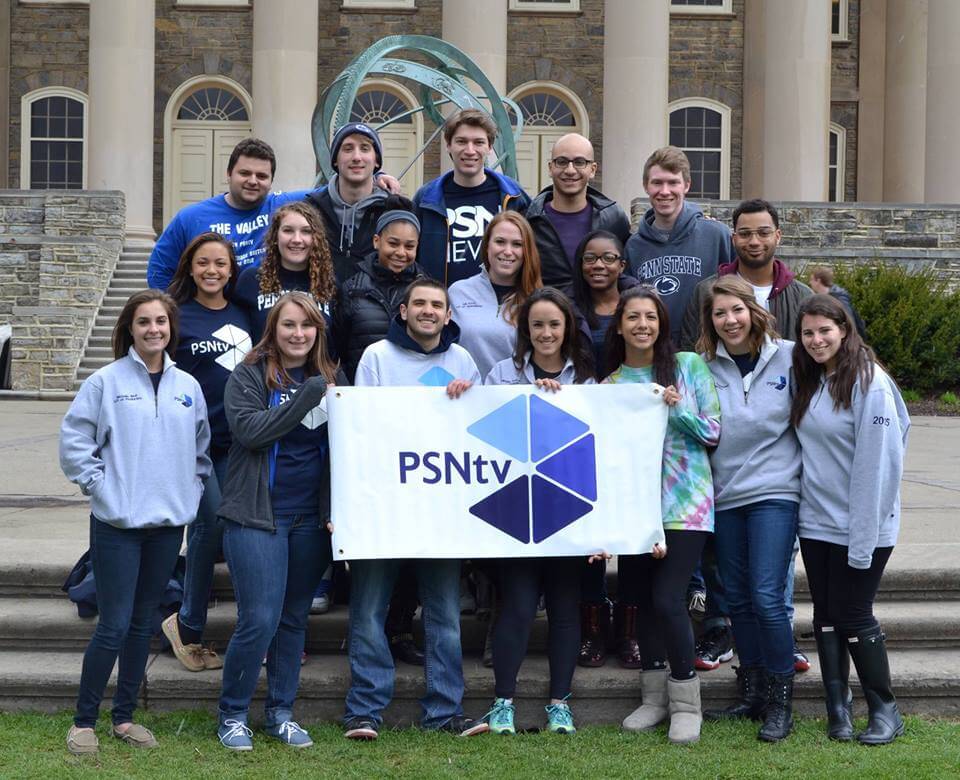 Do you find yourself watching TV all the time? Maybe even critiquing that late night show? PSNtv takes the creative ideas from its members and turns them into sketch comedies or reality shows for viewers to watch and admire. Senior Shane Robinson, producer for one of the late night talk shows, said his favorite part about PSNtv is the members. "Not everyone is a film or broadcast [major], so it really adds to the diversity and creates a great group of people on each show," Robinson said.
7. PRSSA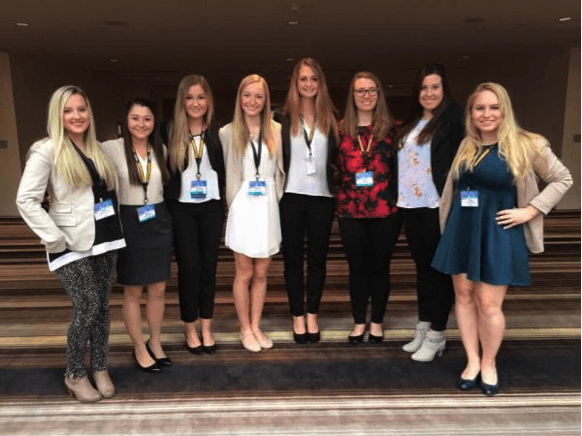 The Public Relations Student Society of America is a no-brainer for Public Relations majors. Members join committees within PRSSA that gear their experience towards what they want to do. Strategic Planning and Event Planning are for juniors and seniors and Communication/Digital Strategy and THON/Philanthropy are for all grade levels. Sophomore Meghan Reinhardt, Strategic Planning Committee Co-chair, said that PRSSA is dedicated to developing student's knowledge of public relations and any part of PR they're passionate about. "You can really see what the field of pubic relations is all about," Reinhardt said. "It's also a great place to network because so many upperclassmen have had great internships." This organization also holds free workshops and special guest speakers for their members to attend.
8. Meetings and Events Club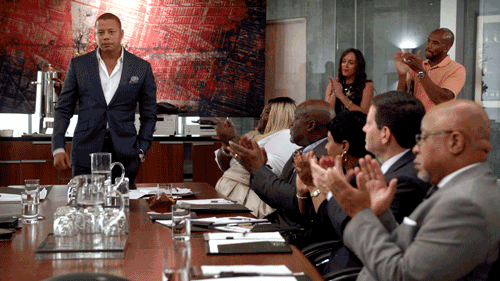 Penn State doesn't have an events planning major, but by joining this club they're sure to teach you any and all skills needed for the future. Meetings and Events club helps their members shine: They club offers contacts, experience and the knowledge for any path of communications you wish to embark on.
9. Telecommunications club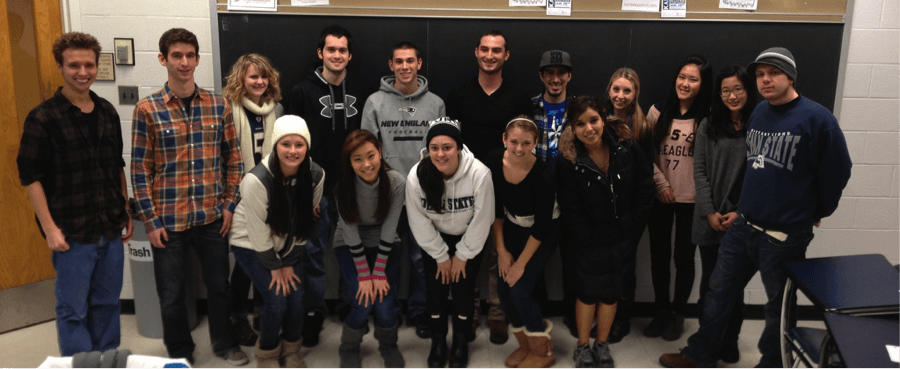 The telecommunications club is like no other. From humble beginnings, they attracted tons of students with various projects for the atypical Telecom major. They plan everything from video productions to marketing campaigns and with guest speakers and field trips, there's never a dull moment. The Telecom club specializes in web casting, web designing and communicating with fellow professionals.
10. College of Communications Student Council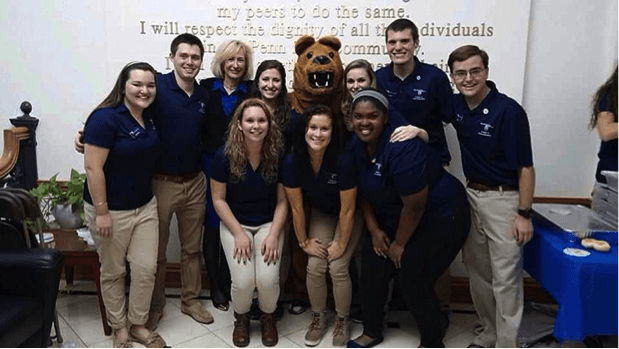 Being on the student council of any department looks fantastic on a resume, not to mention they serve as the voice of the student body. They build connections and make sure everyone's opinion is heard. Breaking down the College of Communications into smaller clusters of students that can cater to the needs of others is what being on the council is all about.
Any communications passion can be explored at Penn State University. You just have to find the right club