Packing for college doesn't have to be stressful. With the ultimate college packing list, you'll be living like a king on campus.
To ensure your dorm room's equipped with the essentials, you need a tried-and-true, solid list. That's the hard part. Since you already have enough on your mind from coordinating with your roommate to planning your class schedule, we took care it for you.
Your parents can only guess what you'll need and they won't be there to hand you a pack of earplugs when your roommate pumps up his EDM at 1am after chugging a couple Red Bulls.
Check out our college packing list created by students who know what you really need.
Bedroom

Alarm Clock
Even if you use the alarm on your phone, it never hurts to have back up around finals.
iHome iAVS16 Alexa Bedside Speaker System: $129.99
Egg Crate Mattress Pad
Those XL twin mattresses are murder on your back.
Eva Medical EggCrate Foam Mattress Pad: $39.99
Condoms
You should always be prepared and you don't want to buy the 50-cent ones from the bathroom dispenser.
Trojan Pleasure Pack: $18.49
Pillows
For comfort at night and during study hours.
Snuggle-Pedic Memory Foam Pillow: $59.99
Duvet Cover
If you go the down comforter route, you'll want a duvet cover that represents your style.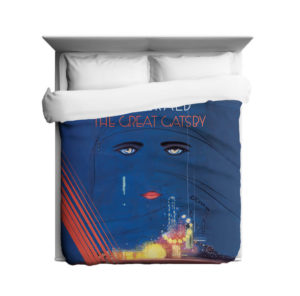 Great Gatsby Duvet Cover: $89.99
Blankets
You'll constantly disagree with your roommate about the temperature.
Queen Polar-Fleece Thermal Blanket: $17.99
Twin XL Sheets
Yes, your new bed is tiny.
Jersey Sheet Set, Twin Extra-Long: $34.99
Sleeping Bag
For expected and unexpected visitors. No more sacrificing your own blankets so people don't have to pass out on concrete.
Coleman Trinidad Warm-Weather Sleeping Bag: $21.63
Photos
At some point, you'll miss your family and friends from home (it's a great way to cover up the white cinder block walls, too).
Hanging Photo Gallery:$20.25
Dry Erase Board
It's always fun to come back to your room and read silly notes from your new friends.
Board Dudes 11″ x 14″ Metalix Magnetic Dry Erase Board: $9.07
Earplugs
You never know when your roommate will be having a loud phone conversation while you study (…or when your neighbor will be having a loud "conversation" on the other side of the wall).
Moldex Foam Ear Plugs: $16.85
Lamps/light bulbs
The dorm's hospital-esque fluorescent lighting just won't do.
Park Madison Floor Lamp: $46.99
Wall Art/Decorations
If you don't like the way your room looks, you won't feel at home.
Sweet Jojo Fabric Memory Board: $27.99


Tape/Sticky Putty
No matter how many decorations and photos you have, you'll need a means of hanging them up.
Loctite Mounting Putty: $4.11
3M Removable Hooks
The posts on your bed can only hold so much. These provide extra hanging space for coats and bags.
Command Hooks: $5.83
Bedrest Pillow
For when you want to do work on your bed but don't want to lean up against the miserable, cold, hard wall.
Brentwood Originals Bedrest: $33.95
Hangers
Because your business casual outfits look less than casual wrinkled.
Mainstay Adult Hangers: $9.98
Pillowcases
You won't feel like washing your germy pillowcases when the flu makes its way around your building. Have an extra set on hand so you can stay in bed all day.
HC Collection 2pc Set of Pillow Cases: $12.99
Electric Blanket
In the words of Ned Stark, "Winter is coming."
Serta Sherpa Microfleece Reversible Electric Heated Throw, Grey: $59.99