Reading: you either love it or you don't. For those of us that do, there's nothing like the crisp scent of a library to give that serotonin boost we all need. After reading hundreds of boring articles for school, a good book to take our minds off history and into the realm of fiction does just the trick. From romance to sci-fi, the aisles of the beloved library lead to endless possibilities to fall in love with a new book each time you visit. Living in the city only expands these possibilities as New York City holds some of the best public libraries. As college students, it's important to have access to a good library, but that doesn't always mean your school has one. Worry not, New York City has you covered. As a home to some of the best public libraries in the country, NYC holds multiple locations for the student, book worm and writer.
Read on for a guide to the best libraries in the big apple!
The Morgan Library & Museum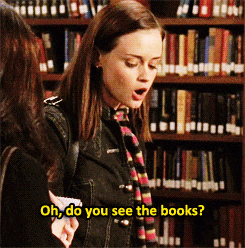 Located in the Murray Hill neighborhood of Manhattan, the ceiling art alone in this place mesmerizes all its visitors. You probably won't last an hour without hearing a major fun fact: the location acted as the private library of the famous J.P Morgan. Pretty cool, right?
"The Morgan is always a cool experience. It was one of the first places on my to-do list when I moved to NYC for college. I've always been a huge bookworm and I always saw a lot of students posting pictures of the library and museum. I go about once a month now just to see the pretty exhibits and search for new sources when the collections update," New York University senior Alexandra Mirin said.
Its museum contains collections of original Michelangelo drawings, Steinbeck manuscripts and a gorgeous theater where they host concerts regularly. Trust me, the library will take your breath away. The hints of natural light from the sides of the building dominate the space. The colorful abundance of 2,679 books makes the Harry Potter vibes undeniable.
The Center for Fiction
This one's a dead giveaway, but it's not just a private library. The Center for Fiction, formerly known as the New York Mercantile Library, contains a café/bar, as well as meeting rooms for writing workshops, reading groups and speaking events. The quiet space makes it the perfect spot for reading and writing.
"I recommend this place for creative writers or just fiction lovers in general. It's a great place to look for inspiration for a creative writing assignment, sources for a paper or to find your next fiction addiction. I like going there to do my homework sometimes or to just hangout and read. I'm hoping to take one of the writing workshops they offer this year. The coffee's pretty good too," St. John's University senior Jana Armstrong said
The Center for Fiction definitely fits right into the big apple with its illuminating logo at the front of the building. The Center for Fiction offers a modern vibe, with the sleek study tables and uniquely styled chairs, proving the perfect place for any student, fiction lover and coffee house junkie.
 New York Society Library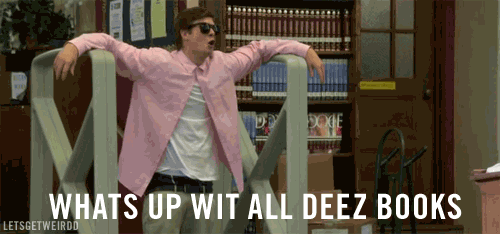 Though they required you to hold a membership to check out a book, you might possibly open one anyway after a quick tour. Even though the library stands as the oldest cultural institution in NYC, its vintage vibe provides the perfect place to channel your inner philosopher. Elegant style study rooms open so that people can reserve the spaces for quiet studying and writing. Membership grants you access to search through their selection of over 300,000 books, utilize the fancy study rooms and attend events and exhibits.
Poets House
For my poetry lovers and writing creatives, you may want to make Poets House your new home. Overlooking the Hudson River, this national poetry pibrary and literary center dedicates themselves to poetry and offers multiple events, readings, performances, exhibitions, workshops and talks for the public and poets to express themselves. Here, they retain the opportunity to engage in the art of poetry. Its colorful walls and furniture give a communal vibe, acting as a great place to read and create with friends. No large dust incrusted history books here, just poetry and the people who love it.
Grolier Club
Specializing in bibliophiles and graphic art, the Grolier club focuses on pursuing its mission of promoting the study, collecting and appreciation of books. With a long and distinguished series of publications, the club consists of an international network of over eight hundred book and print collectors, antiquarian book dealers, librarians, designers, fine printers, binders, as well as other artisans. The location's set up situates itself like a small museum exhibit with encased books and book designs. It's a quick, aesthetically pleasing stop for all of you bibliographic, artistic needs.
 New York Academy of Medicine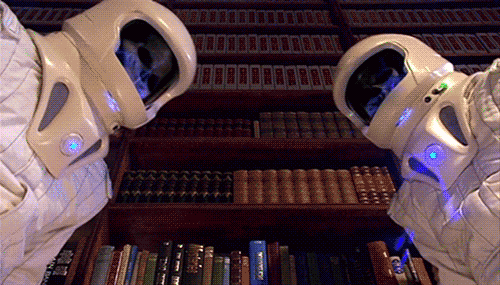 Other than the fact that this place looks straight out of a movie, the library remains dedicated to solely medical journals and documents. Located in East Harlem, the New York Academy of Medicine holds one of the most significant historical libraries in medicine and public health in the world!
"I visited the NYAM for the first time my junior year when I started my research. The staff was super helpful and welcoming, and the collections were incredible. They also have some poetry and fiction collections which I thought was the perfect touch. I always walked out with a little bit of everything. The rare book collection is also really cool. I honestly felt like such a smart researcher just standing in there," Manhattan College senior Tatiana Mayleigh
Containing over 1,000 journals and 800,000 volumes the New York Academy of Medicine proves the necessity for libraries in today's society. They build and preserve their collection by providing research services, classes and tours to the public including professional and educational groups. With its sleek vintage library design, the NYAM integrates medicine, history, the humanities and the arts.