Studying the 6,500 languages spoken around the world can become an easier task with the right education. Learning the structures of various languages is essential for any aspiring linguistics student to succeed in the field. Many colleges offer incredible linguistics programs for any student who wants to advance in their fieldwork. We researched how linguists can succeed in language learning according to each college's different programs, research, alumni, resources and specializations.
Keep reading to find out the top 10 colleges for aspiring linguists around the country.
10. University of Michigan-Ann Arbor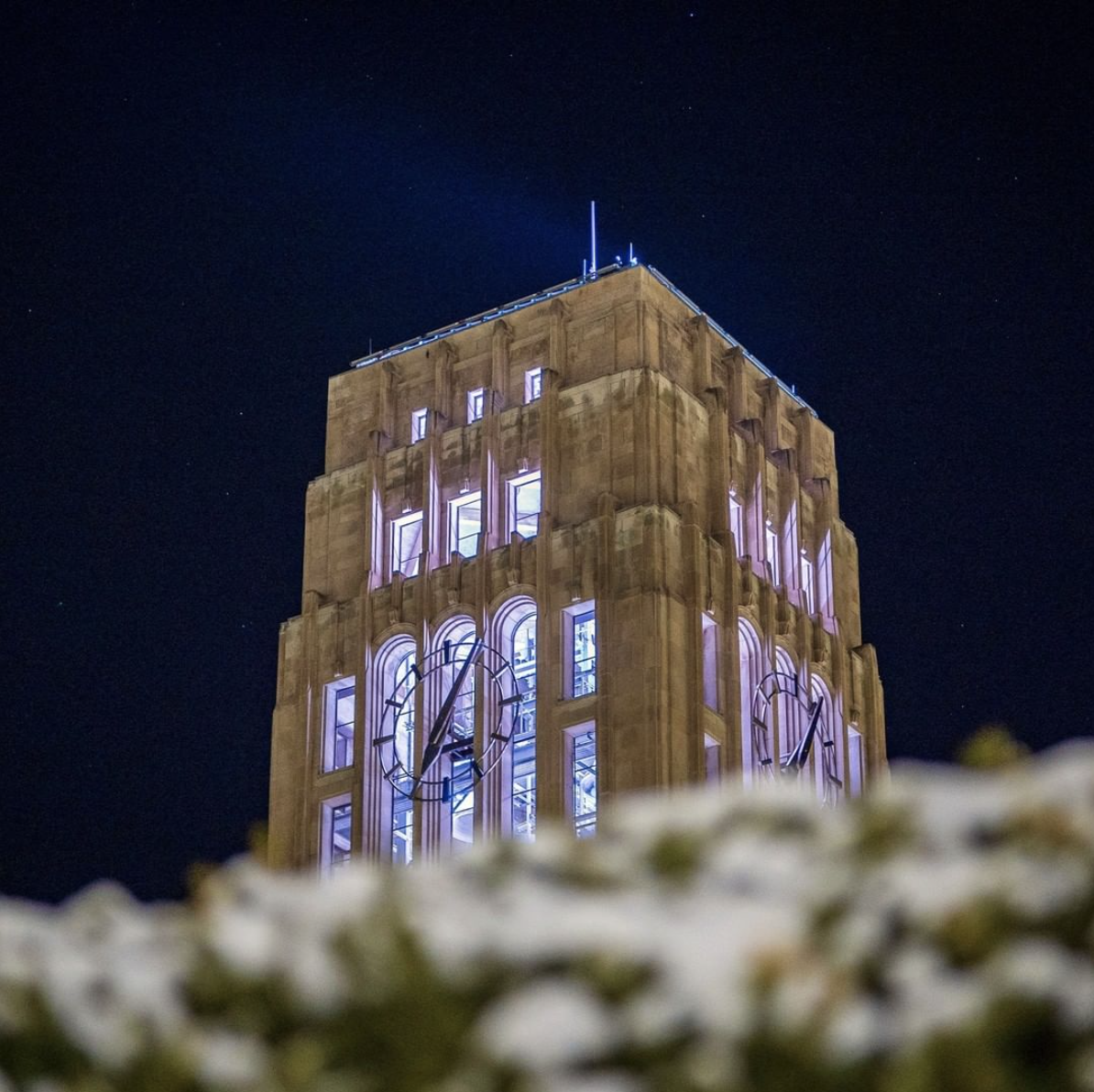 The Department of Linguistics at the University of Michigan captures a variety of different aspects in the development of language for students to pursue. UM has both undergraduate and doctoral programs with extensive requirements for completion. For the doctoral program, students need to complete dissertations and fellowship services, including picking their specializations such as language evolution, morphology, phonetics and syntax. Combined degree programs are another possible option if you'd like to broaden your horizons with other subjects. Interdisciplinary research and resources, spanning many subfields of linguistics such as integration of theory, corpus research and cognitive and computer science are the highlight of the linguistics department. Linguistic students from any program level can participate.
"Undergraduates are woven into the research life of the department, contributing to our many research groups, including sound and EMA labs, an EEG lab and a multi-modal communication lab. The department provides generous grants specifically for undergraduate-led research, as well as classes in research methods and a dedicated advisor supporting undergraduate student research," said student service supervisor for UM's Department of Linguistics Jennifer Nguyen.
You can be one of the successful alumni from UM who have landed successful positions—like a postdoctoral researcher for the US Census Bureau—and receive a flexible and rigorous education.
9. University of California, Los Angeles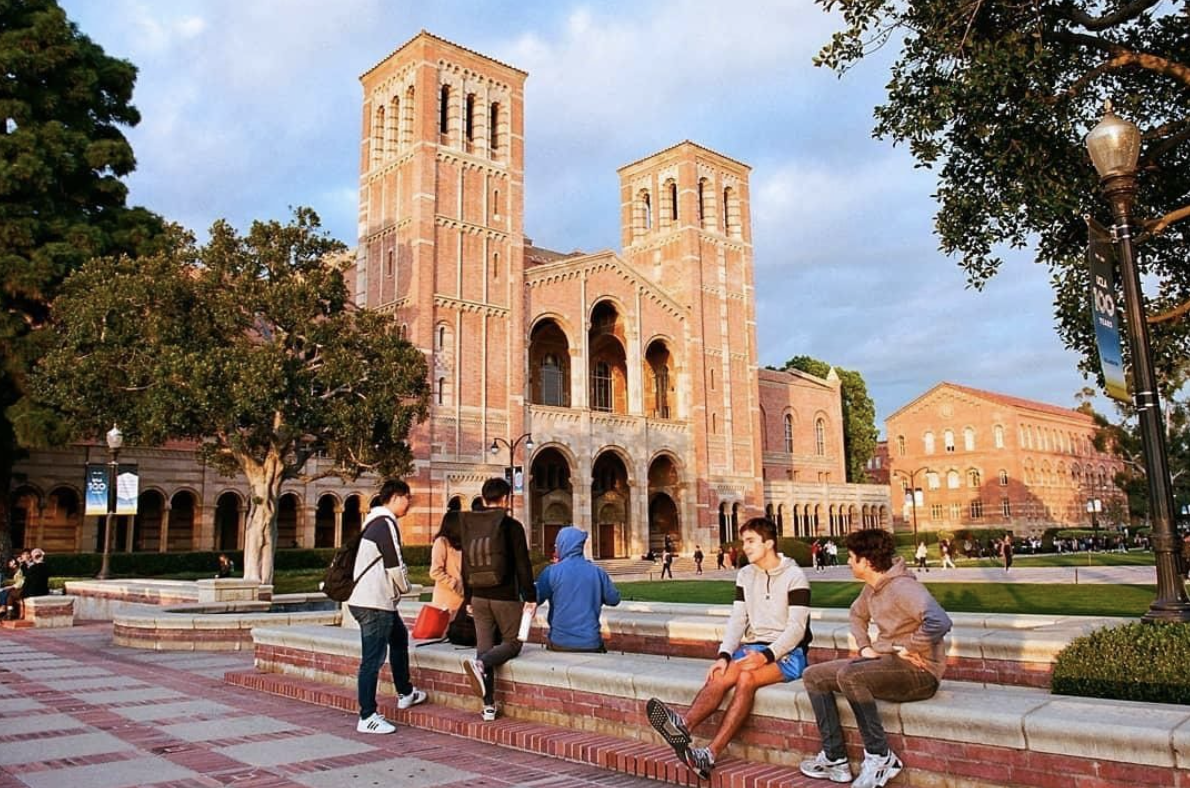 UCLA offers one of the most interdisciplinary linguistics programs in the country, proving just how diverse the Bruin university is. The department branches out through the vast list of specializations, including linguistics and anthropology and linguistics and Asian languages. UCLA's linguistics department includes undergraduate and graduate programs, providing students skills to succeed in almost any career path they might pursue in the future. The undergraduate program teaches the key ideas of linguistics to prepare students for either a career in linguistics or the graduate programs. UCLA offers M.A. and Ph.D. degree programs in linguistics. UCLA's linguistics department include various fields represented with astounding research and resources, such as three laboratories, to study language acquisition with young children and language processing between the five senses.
"UCLA's educational options provide students with different possible career paths, such as speech and language technologies, clinical speech-language pathology, language teaching and education, as well as graduate work in linguistics," said department chair of UCLA's Department of Linguistics Patricia Keating.
The department also offers financial aid, fellowships and teaching apprenticeships to help support students in their quest for language. UCLA's linguistic alumni pages exceed expectations through diversity within people. Their dissertations also succeed in enrolling research positions across the country.
8. Northwestern University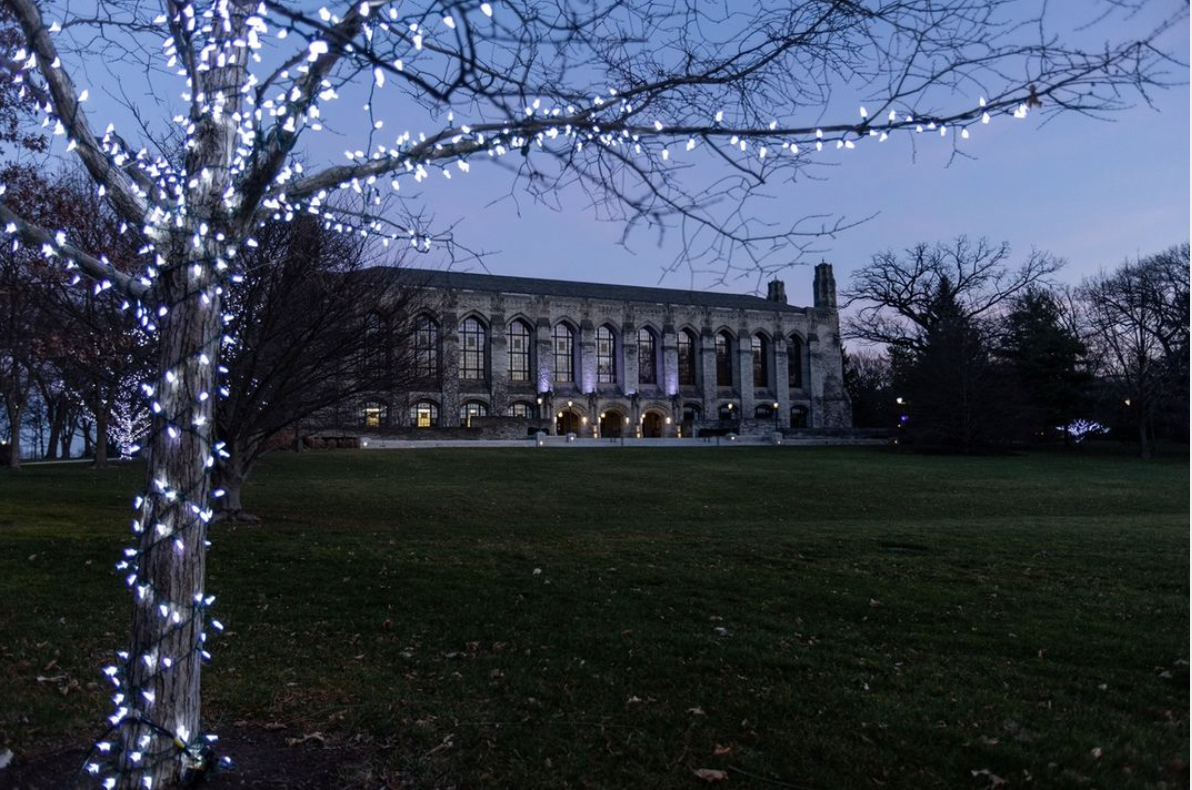 Have you ever wanted to be a wildcat like in High School Musical? Well, now you can be a language-learning wildcat at Northwestern University. Linguistics at Northwestern brings the topics of language to life with hands-on experience and research for aspiring linguists to learn. The department offer undergraduate and graduate programs where students have the opportunity to pursue their individual interests through course electives and projects. The graduate program offers an M.A and Ph.D. degrees, with two specific specializations in cognitive science and cognitive neuroscience.
Northwestern's researchers boast special expertise in three areas: sound, grammar and meaning. The department also has lab facilities, a data consortium and undergraduate research opportunities. Through Northwestern's department-based resources, such as National Science Foundation Doctoral Dissertation Research Improvement Grants and other student grants, aspiring linguistic students can tackle the language world. Undergraduate and graduate alumni from Northwestern's department can be found in a wide array of professions all around the world, such as Duolingo and Microsoft.
7. Massachusetts Institute of Technology (MIT)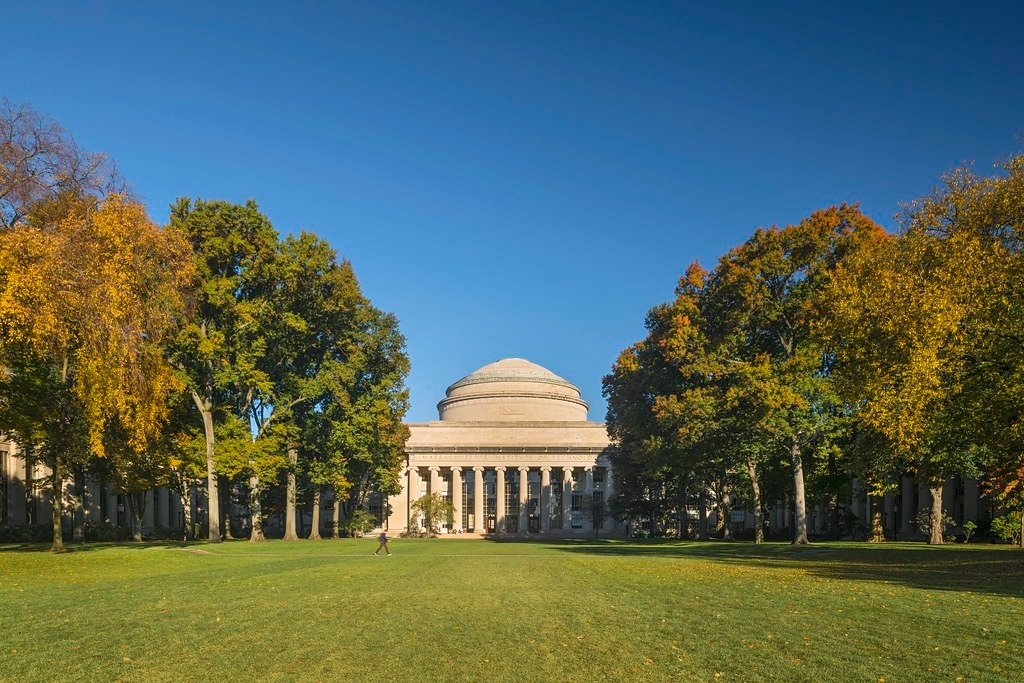 MIT might be best known for their reputation in technology, but the department of linguistics and philosophy will break that barrier. The four-year undergraduate program prepares students for the rigorous graduate program. The three-year graduate program offers specializations in experimental linguistics, phonology and phonetics, semantics and syntax, where students need to complete the general exam and pursue a teaching requirement. MIT also has eight different reading groups and labs for students to take advantage of for research. Resources within the reading groups and labs are distributed for students as equitably as possible to succeed at MIT for their college years and beyond.
"Over the years, MIT graduates have taken up positions in many of the leading linguistics departments in the world and now provide much of the intellectual community that makes contemporary linguistics such a strong and lively branch of the cognitive sciences," said head of the MIT Linguistics Department Kai von Fintel.
MIT resources, such as the MIT Language Conversation Exchange, where groups of diverse people come together to learn a new language or mingle among peers combined with the passion individuals possess, will no doubt fulfill any linguist's goals.
6. University of Chicago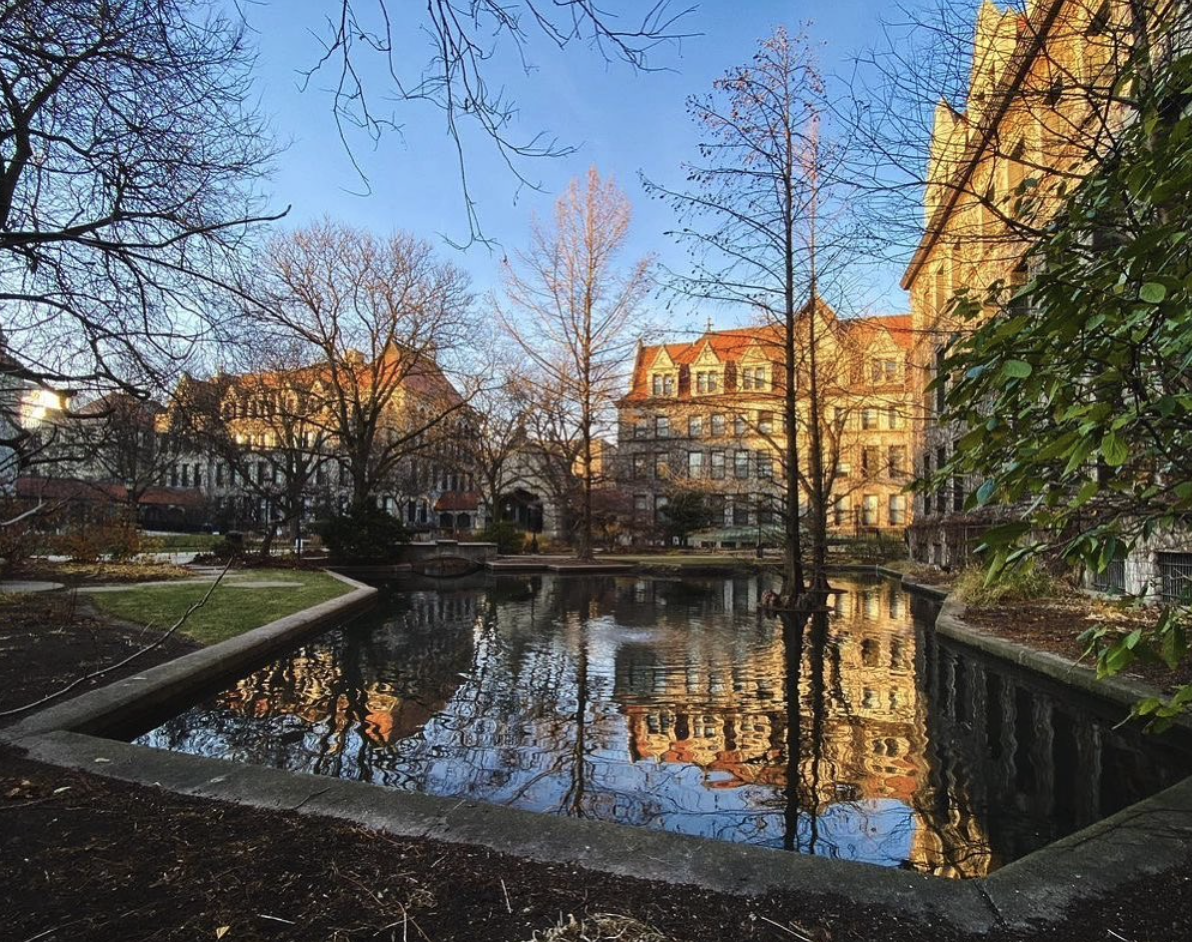 Studying in the heart of Chicago, plus attending a university that fosters an inclusive environment for all, equals a happy language learner. UChicago's department of linguistics ensures that students learn about the interdisciplinary language fields offered. The undergraduate program includes courses that provide expertise in general linguistics and courses based around a non-Indo-European language. The Ph.D. program offers professionalization seminars and teaching requirements, with specializations in American Sign Language, Basque languages in linguistics, modern Greek and Swahili. The Lindahl Center provides four research and teaching laboratories, accessible for every linguistics student to complete their desired research.
"From syntactic research on parasitic gaps to working in a lab with ultrasounds to understand glottal functions to working in the field with indigenous speakers, incredible research is being done in our department. There are ample opportunities for our undergraduate majors to be involved in both graduate student and faculty research projects," said department administrator of UChicago's Linguistic Department Maya Sunleaf.
UChicago graduating linguistic students flourish in different professions, such as Post-Doctoral Researchers and Humanities Teaching Fellows, to change the world of linguistics for all.
5. University of California, Berkeley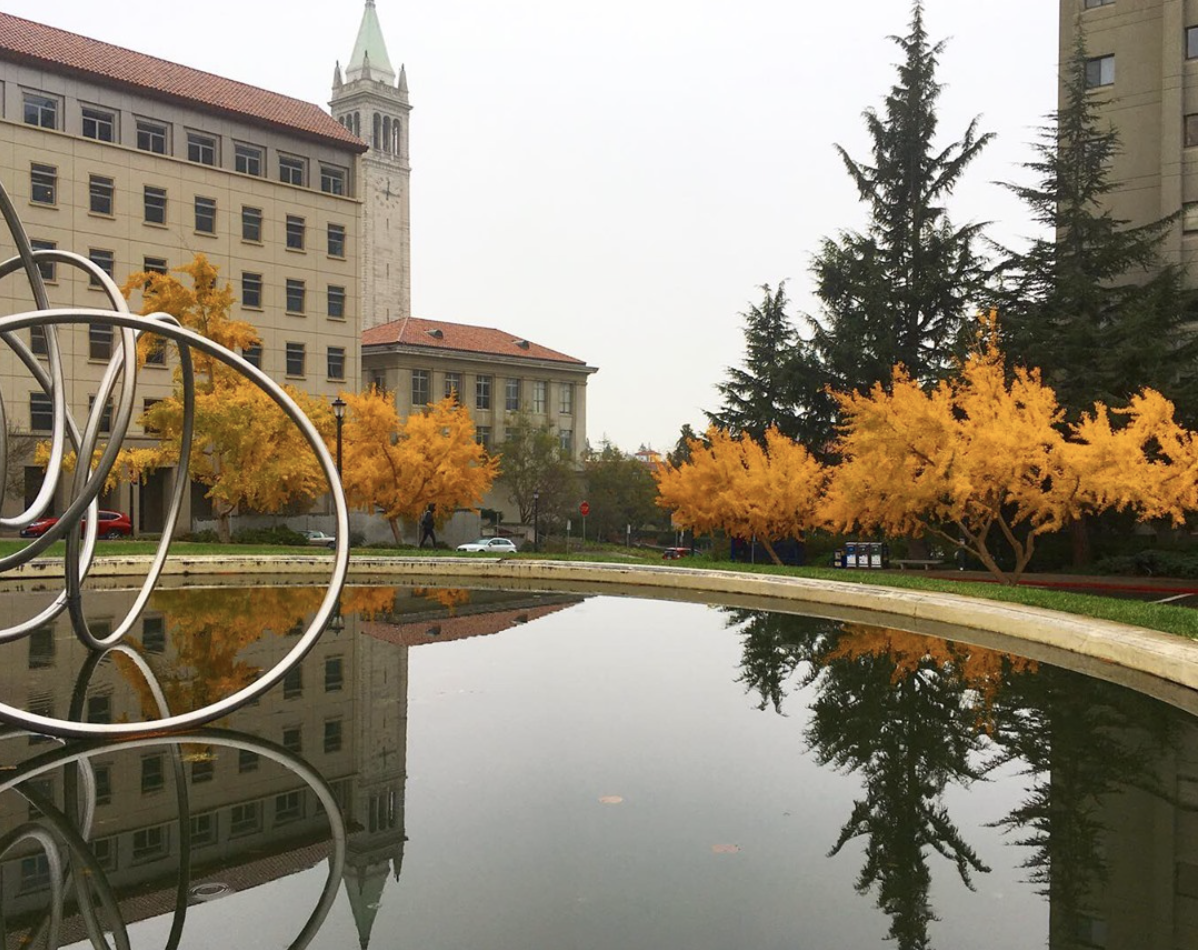 Who wouldn't love to study in the Bay Area, where bookstores span for miles on end and diversity thrives? The undergraduate program at UCB offers students a unique environment to study linguistics in a small and focused department with many opportunities to directly work with faculty and graduate students on renowned linguistics research. Graduate students have a five to six year full-time Ph.D. program with an aim to lead you to a career in research or teaching. Specializations include historical and area linguistics, language and cognition and language and social context.
Graduate students in any Ph.D. program can also apply to Berkeley's Designated Emphasis in Indigenous Language Revitalization to learn about the different endangered indigenous languages around the world. The stellar research and resources at UCB help drive the department, with special emphasis on computational and experimental methods fieldwork and language documentation through working groups, projects and labs.
"The linguistics department at UC Berkeley is the oldest linguistics department in the U.S. and remains consistently ranked as one of the top five departments in the world. The undergraduate curriculum offers a rich array of courses to choose from in every major subfield of linguistics. Linguistics majors have plenty of opportunities to get involved in research as well," said Associate Professor of Linguistics at UC Berkeley Peter Jenks.
Graduates from the linguistics program go on to work at companies such as Google and PayPal. With their distinctions in computational linguistics or language and social context, alumni contribute to the companies we all know and love.
4. Stanford University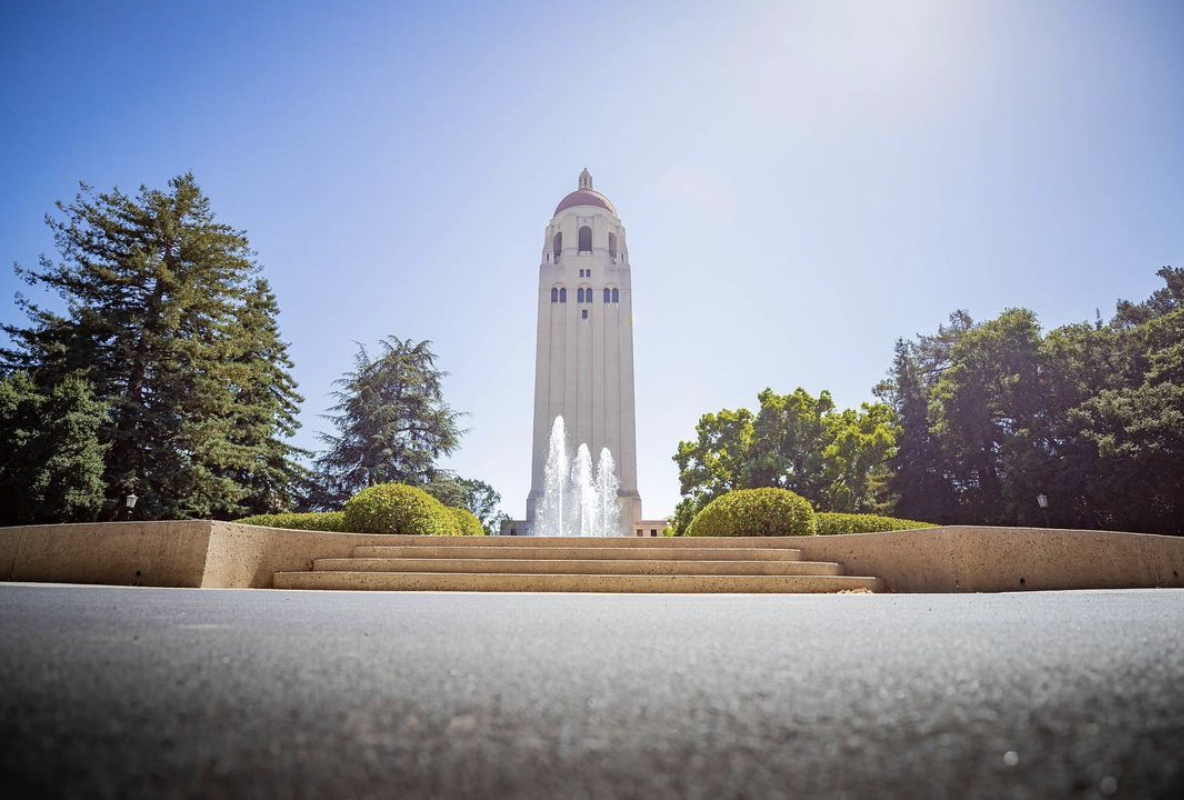 Stanford University brings linguistic learning to a whole new level. Stanford offers various different programs, such as undergraduate classes, Ph.D., Ph.D. minor and the coterminal M.A. program. All programs are competitive for acceptance, with various different linguistic class requirements and knowledge to pursue. The programs provide a link between the humanities and social sciences, as well as speech and hearing sciences. The coterminal M.A. program prepares students for a professional career or doctoral study in linguistics or related disciplines. Research stems from the different specializations, including research in computational linguistics, phonetics and phonology and psycholinguistics.
Alumni have gone to different regions from around the world to start specialized linguistic projects through the resources Stanford offers. Who wouldn't want to travel to Europe to study love languages or participate in collaborative fieldwork with your peers and astonishing staff? Alumni have scored various occupations within the linguistics community such as Research Scientists at Analog Devices, Inc and Data Scientists at Ancestry. There's no doubt that Stanford prepares students for their big futures, beyond learning linguistics through their endless opportunities for success.
3. Georgetown University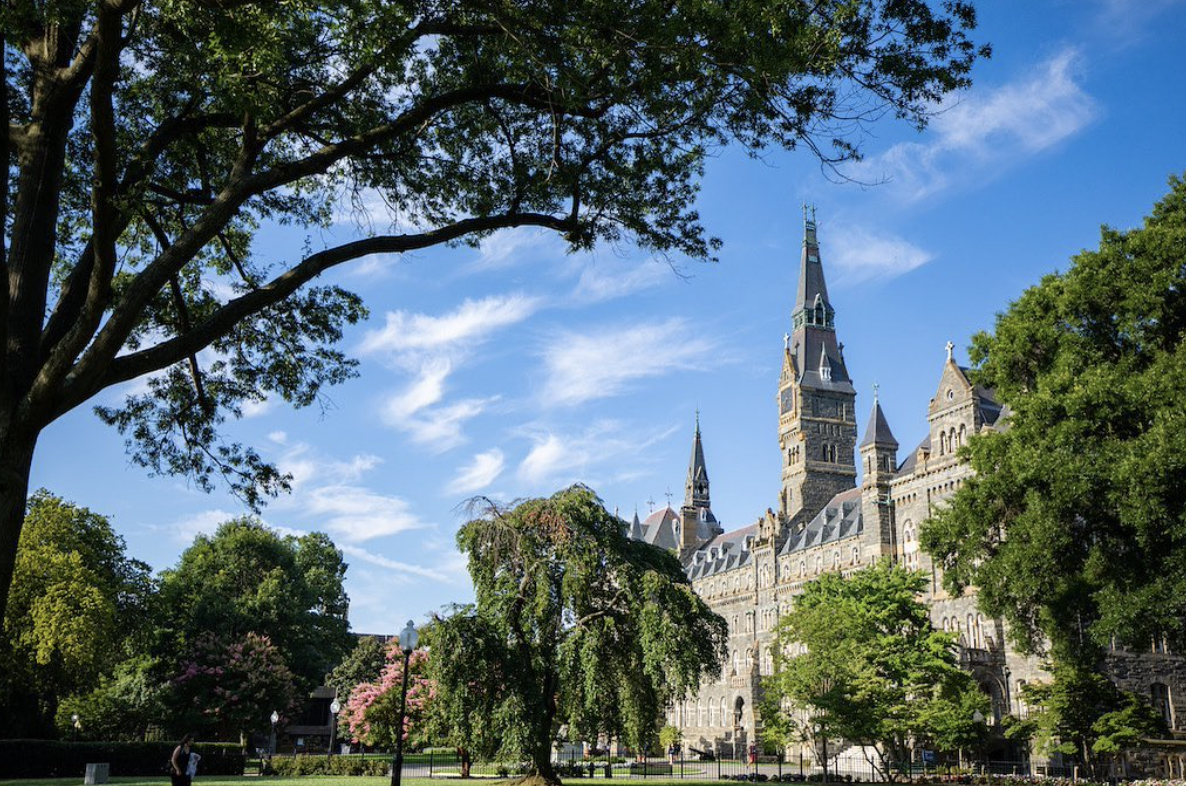 Studying language at Georgetown University creates a foundation for linguists to immerse themselves in. Georgetown University examines language through computational models and various language structures and contexts. The undergraduate program offers a major and minor in linguistics, a senior honors thesis and a five-year accelerated bachelor/master's program.
"Our professionally oriented master's program also invites undergrad majors to attend its programming, which includes guest talks by linguistics graduates working in various exciting industries, career panels and workshops and networking events," said director of Undergraduate Studies at Georgetown University Jennifer Nycz.
The graduate program offers a Master of Arts with a concentration in language and communication (MLC), a Master of Science (M.S) and accelerated master's programs with different degree requirements. Georgetown University values research and provides different modes of study, including research and reading groups, undergraduate opportunities and labs. The research and resources are based on the graduate specializations such as Applied Linguistics and Computational Linguistics. The long list of alumni has succeeded in professions involving teaching fellowships and research coordinators for various college departments around the globe.
A major highlight to attending Georgetown would be the opportunity to live in Washington DC. Here, you find a city where linguists have the chance to experience historical monuments and study the historic languages ancestors once spoke.
2. Ohio State University
Investigating language within the human phenomenon goes hand in hand with the Department of Linguistics at Ohio State University. The department emphasizes their collaborative programs through their work with other departments. The undergraduate and Ph.D. programs offer specialized and wide areas of study, such as computational linguistics and morphology, that are distinct to Ohio State university's link with other departments. The graduate program involves other departments like the Department of French and Italian, the Department of Germanic Languages and Literatures, the Department of East Asian Languages and Literatures and so many more.
Research in the department covers a broad range of areas through the variety of different research groups, projects and resources, affiliated research centers and facilities, undergraduate research opportunities and publications. One research group includes The Center for Cognitive and Brain Sciences, which offers undergraduate and graduate minors state of the art research facilities, including eye tracking and electrophysiology laboratories for use. Publications include The Journal of Pidgin and Creole Languages (JPCL), which aims to provide a forum for the scholarly study of pidgins, creoles and other contact language varieties, from multi-disciplinary perspectives.
"Students are always seen attending talks by local and visiting scholars (including the annual undergraduate colloquium series), working in our Buckeye Language Network (BLN) research and outreach lab at the local science museum (COSI)," said professor and chair of Ohio State's Linguistic Department Cynthia Clopper.
According to their alumni website page, Ohio State University department graduates even come together during international language symposiums to grab dinner and reminisce about their incredible college years in linguistics.
1. University of Pennsylvania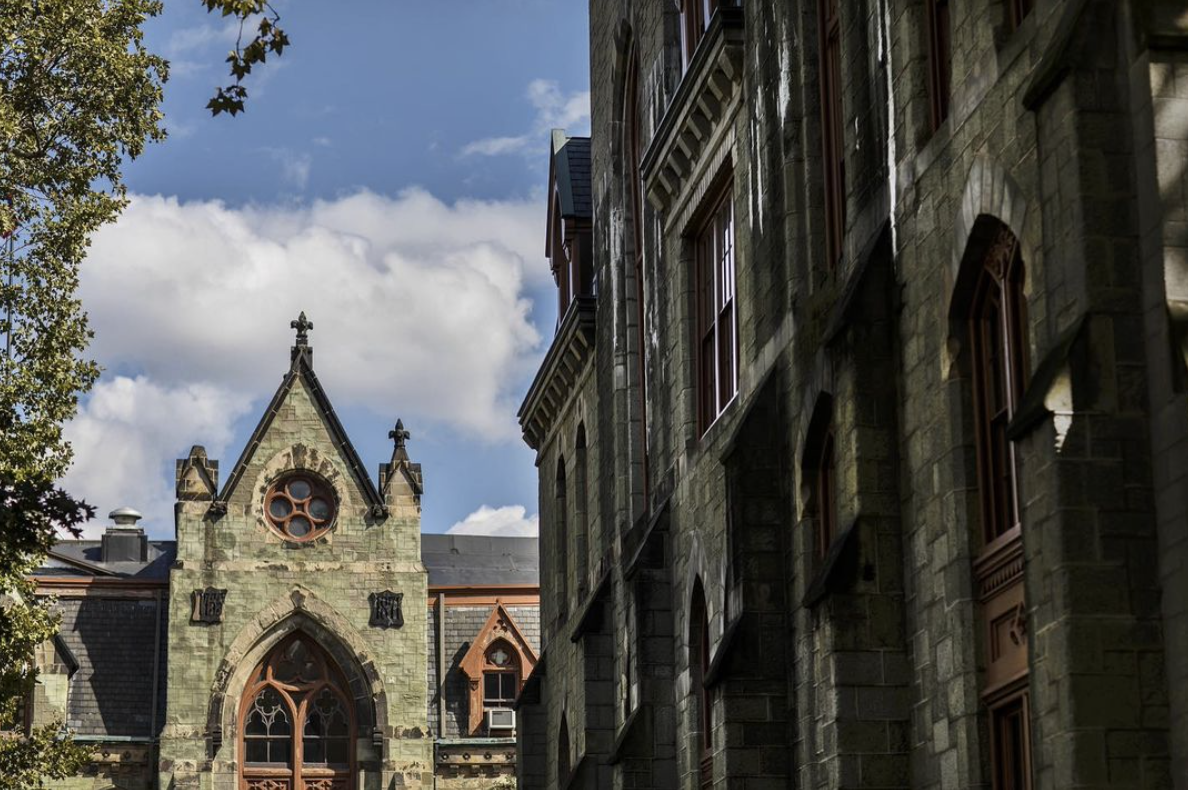 Known as the oldest modern linguistics department in the United States, the University of Pennsylvania is also the number one college to study linguistics. The department has both undergraduate majors and minors and a graduate Ph.D. program with detailed requirements on classes, dissertations and fellowship service. The specializations involve the core language subjects: ASL, Computational Linguistics, Historical Linguistics, Language Acquisition and so much more. The many subfields of the linguistics department form incredible interdisciplinary research through integration of theory, corpus research, field work and cognitive and computer science.
"The Penn Linguistics Department is known for its interdisciplinary perspective, combining traditional linguistic theory with a wide range of empirical approaches. Correspondingly, when majoring in linguistics at Penn, you can shape your studies in line with your interests, by selecting from course work in formal theories of grammar, sociolinguistics, psycholinguistics, language acquisition and historical linguistics," said undergraduate chair at Penn's Linguistics Department Florian Schwarz.
Alumni in the graduate programs have successfully broken barriers within their dissertations with titles like "Is Your Money Where Your Mouth Is? Hiring Managers' Attitudes Toward African-American Vernacular English" and "Clitics and Configurationality in Ancient Greek." UPenn has successfully nurtured many distinguished alumni including dozens of U.S House of Representatives and Congress members.
Affiliated organizations supporting linguistics include MindCORES's initiative in Integrated Language Science and Technology (ILST) by serving as a hub for its research and educational activities. MindCORES also focuses on weekly ILST seminar series, research grants for graduate students and postdocs; workshops and mini conferences on language science and technology; and educational activities associated with Penn's Ph.D. certificate in Language and Communication Sciences. Each linguistic resource brings together members of the Penn community who are committed to the scientific study of human linguistic communication.