Do you feel torn between running the kitchen as head chef and your feverish love of science? You might want to study up on some of the best food scientist programs you can enroll in before heading off to college. While not the most commonplace major, the food science major supports many practical applications, from creating the next Mountain Dew flavor to solving world hunger. After evaluating these colleges based on course options, research opportunities, post graduate employment or graduate placement, student-teacher ratio, tuition and graduation rate, students will find themselves pleasantly surprised with their undergraduate years. Come hungry and ready to sample everything on these colleges' course menus. 
Keep reading for the 10 best schools for those interested in the food science major!
10. Cornell University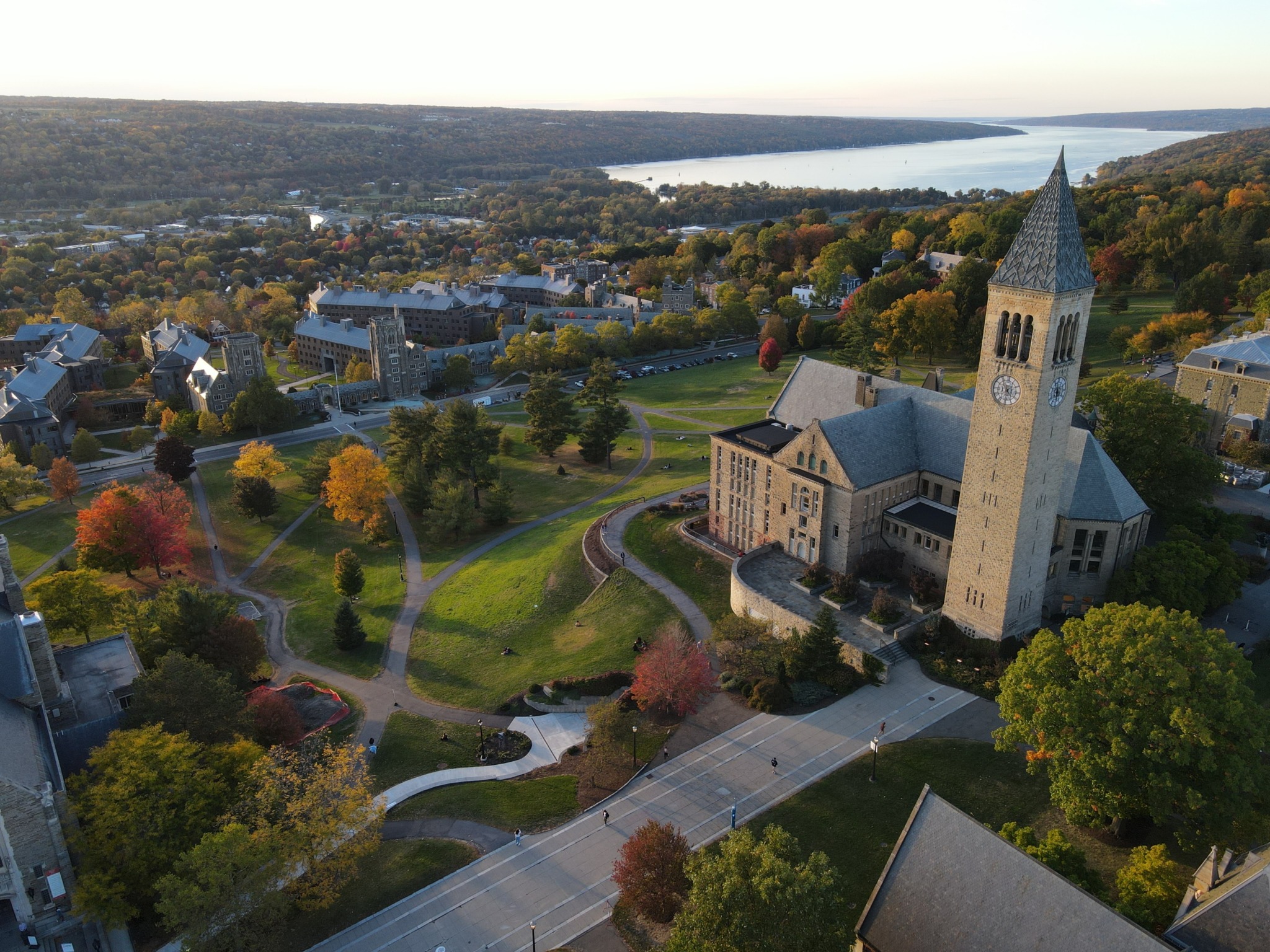 Cornell may bring to mind Andy from The Office and his nonstop talk about the Ivy League university, but it's known for much more. Cornell University offers science, business and safety tracks for their food science program. Each program comes with a tailored four-year plan that includes opportunities to take a wide variety of elective courses. With a science path, expect to see more classes like Winemaking Theory and Dairy Science. A safety path mixes together the science path alongside the epidemiology, microbial pathogens and risk analysis and management.  
Depending on your point of view, the safety path may be an extremely timely option considering the last year or so of Covid-19 as a painful reminder you want to stay away from. The business path still includes foundation science and some classes from the science concentration, but it brings in the kinds of classes you would think of when you think business major: economics, accounting and marketing.  
Students perform their own research projects under faculty supervision for their degree, gaining hands-on experience with a personal touch. With 47 faculty members to the 129 undergrads and 130 grad students, the experience is highly personal. Graduates have high placement, 97-100%, in industry jobs and 94% of Cornell's students graduate within six years. The department also boasts the Cornell Institutes for Food Systems, aimed at finding new and innovative ways to feed the worlds growing population. Cornell offers some of the highest quality of facilities, but it does come at a cost. Scholarships may be the best way to go with their $58,000 a year tuition. If an Ivy League experience is what you're looking for, look no further than Cornell.  
9. University of Georgia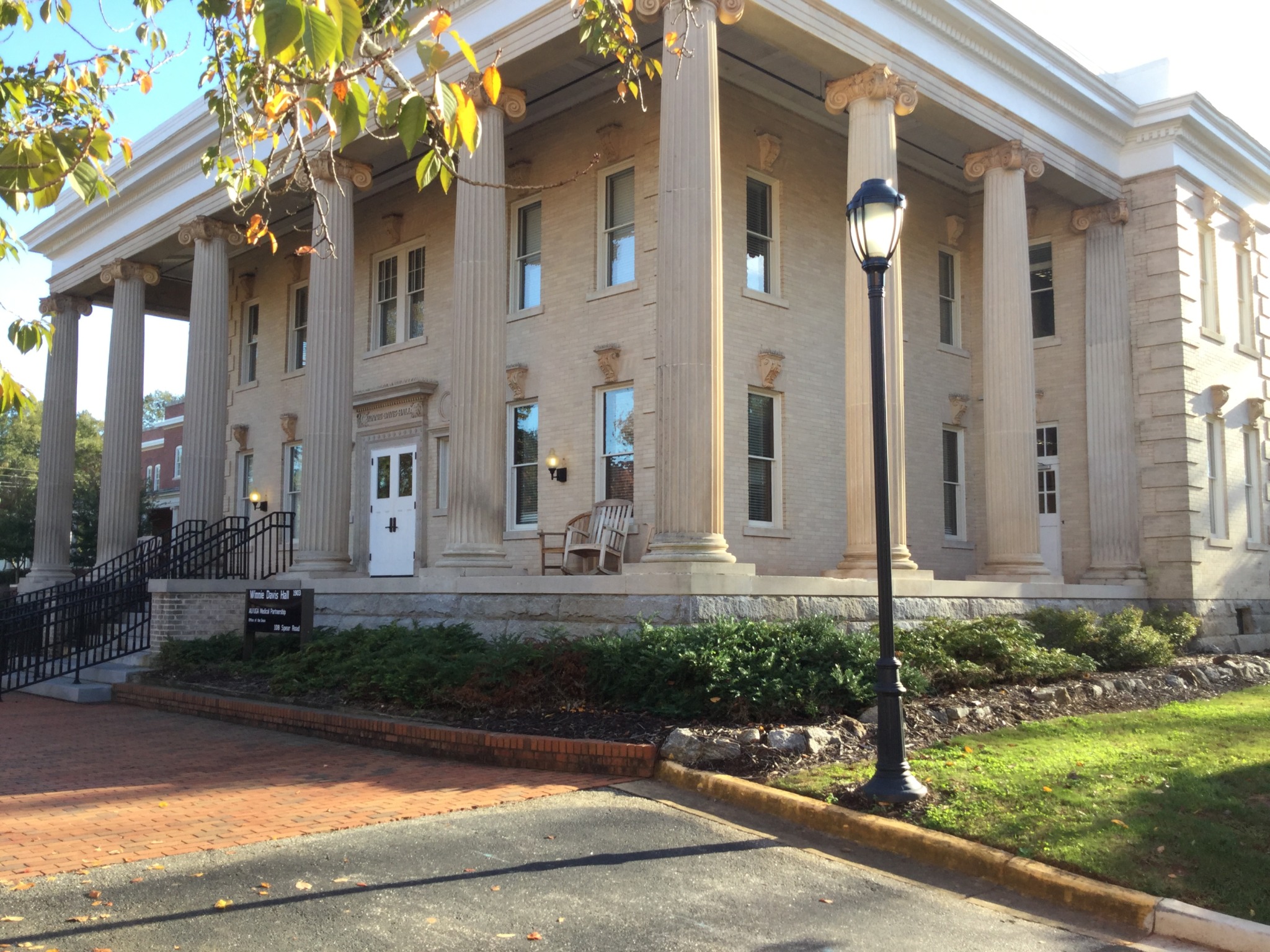 Feel like an Ancient Greek when going to school at the University of Georgia, located in Athens, Georgia. Georgia offers a smaller yet mighty set of classes to take for the food science major. The curricular  overall sees that it offers a more well-rounded set of classes, instead of the typical science heavy and/or science only set of classes that dominate much of food science majors four year–long path. Whether you do your emphasis in science or business, feel that you walked away with an all-encompassing college education.  
Pursue your passion for food with campus– wide research and club opportunities. The equipment at the university of Georgia features some of the best resources food science research laboratories have to offer. This includes high tech equipment resulting in particle reduction, to a full kitchen to be used for both experimenting and fun.  Enjoy a smaller overall undergrad class size and a student-to-teacher ratio overall of 17:1. Alumni, of the average 83.7% graduation rate, go onto a number of large companies. The in state/out of state split comes out to a relative average for this list of $14,000 in state and $33,000 out of state. Harken back to the ancient Greek science and curiosity by coming to the University of Georgia's Athens. 
8. Clemson University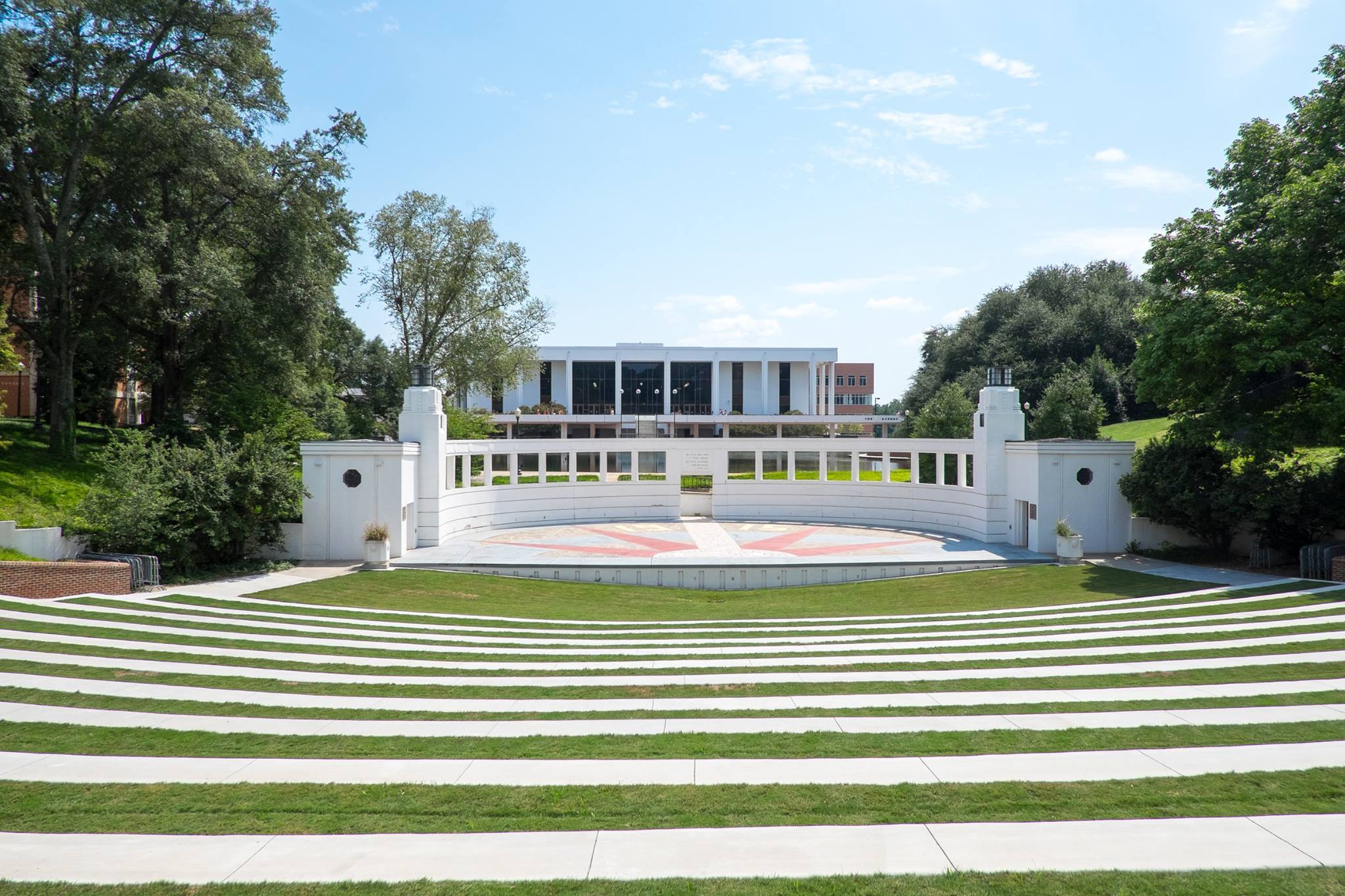 At Clemson, the food science degree looks a little different. Food science joins with human nutrition to become a joint degree program with separate concentrations. Even better, they offer a joint bachelor and master's program achievable within five years.  
With a little bit of a break from the food science heavy focus of the other colleges, it should come as no surprise that Clemson is one of the two schools on this list to offer a culinary science concentration. The concentration also continues on to the aforementioned five-year masters and bachelor combination program. With the food science technology concentration, semesters see a minimum of 15 required credit hours but go no higher than 18 despite the joint degree program.  
"I think [Creative Inquiry]'s very appealing to students coming in because you're not just kind of buried in this freshmen and sophomore courses that everybody's taking, the same biology and the same chemistry, the same physics," Clemson University Professor John McGregor said. "Our program you're actually going to get right in and start working on some real things, fun, creative and more advanced, in a team comprised of freshmen, sophomore, juniors and seniors." 
Clemson requires Creative Inquiry for at least seven semesters while at the university, starting in spring of freshmen year with the ability to move between teams and projects. A plus? Most go into the workforce of the 81% who graduate.  With a healthy 16:1 student-to-teacher ratio, students can fly somewhat under the radar if they so wish while getting the help they need when they need it. For South Carolina students, tuition sits around $15,000. Everyone else pays around $38,000. If Clemson is your choice, be like their tiger mascot and don't shy away from anything.  
7. Ohio State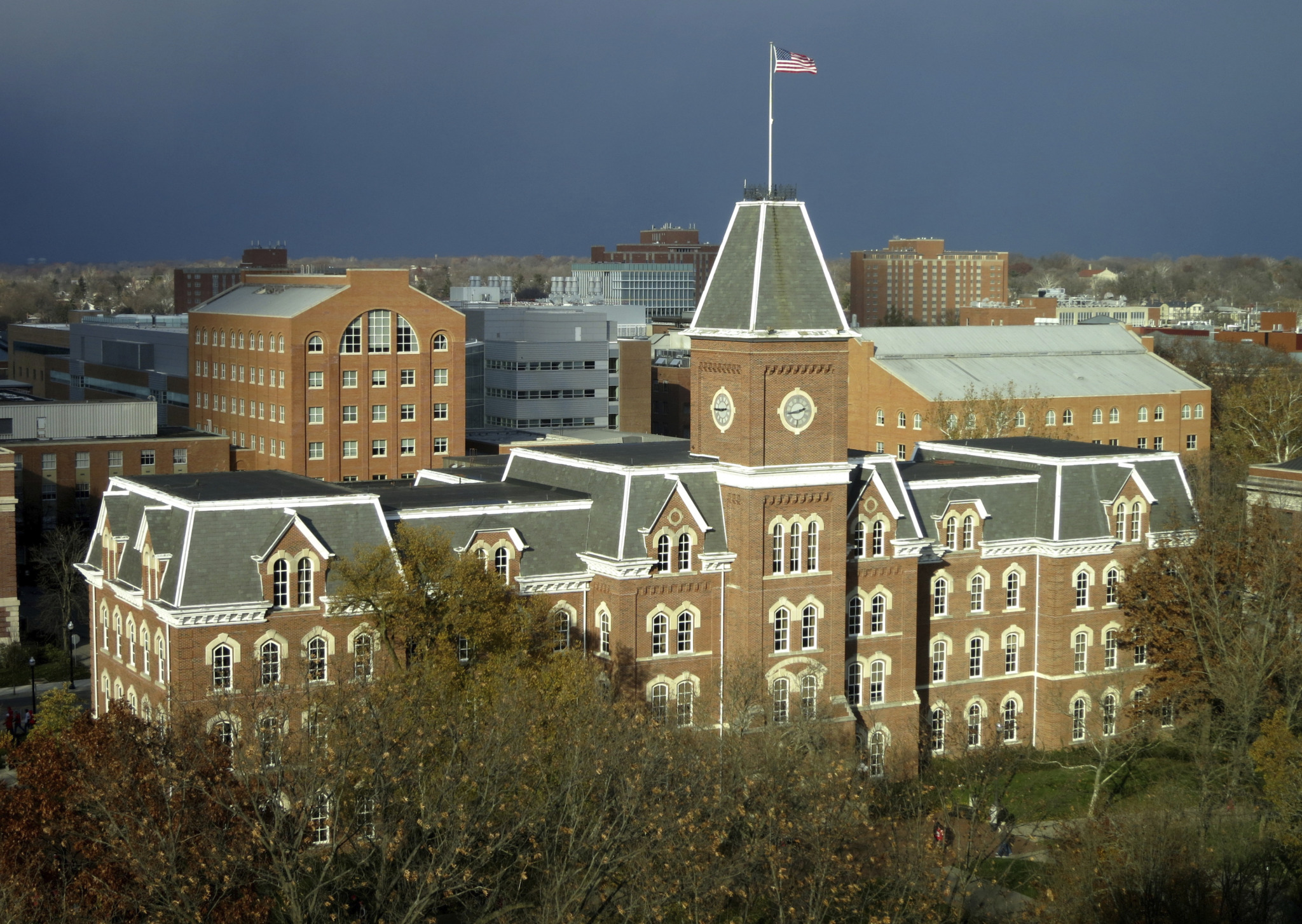 Ohio State University originally made an impression on the country through its football team and party culture. Now, you can take part in its growing impression on the food science industry! While most schools focus on getting you a research position within the food science department, Ohio State also provides strong internship placement.  
Whether it be through the local, national or international connections the university offers, every student must complete a food science industry relevant internship before graduating and submit their work to the department. While maybe a daunting task, Ohio State doesn't leave students feeling around in the dark. They host frequent internship events and give students access to industry liaisons and internship coordinators through the university.  
Ohio State continues to excel in opportunities for all of the research junkies at heart.  
"We have students who want to join the Food S.U.R.E research program, and we say okay, match up with a faculty member [who will] match you up with a research program," the Chair of the Food Science Program Sherly Barringer said. "We have some online modules that talk about how you do research, how do you do a control, how do you do replicates. Then we actually have them apply and pretty much guaranteed give them scholarships. We'll give them $1,000 scholarship to work on research for the year, because we recognize that they're investing a fair amount of time doing this." 
In addition, Ohio State is one of the only schools to offer a concentration in culinary science. For all you chocolate fans out there—some may even go as far as to say chocolate obsessed—they even offer a small course in Chocolate Science. A few of the classes also come with an online counterpart in case scheduling doesn't fit into your already jammed schedule. The overall graduation rate comes out to around 84% with a student-to-teacher ratio of 19:1 overall. Tuition on average ranges from $11,000 in state to $32,000 out. Become a Buckeye while learning the scientific properties of the food buckeyes!
6. University of Florida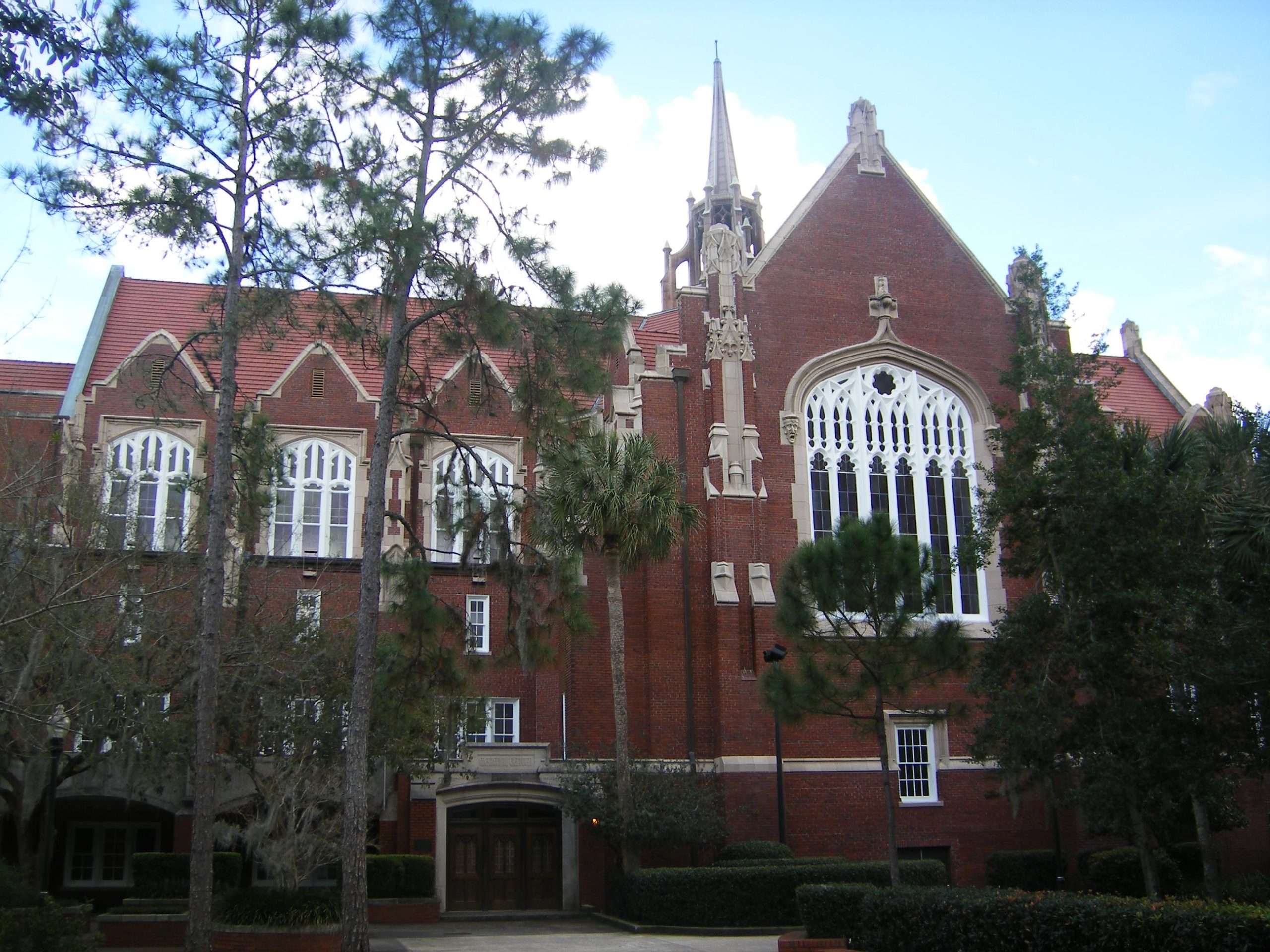 Looking for a large school? Something that soars with an undergrad enrollment hitting nearly 35,000 and a total of enrollment of over 52,000? Florida holds all that with the added bonus of palm trees. If food science isn't set in stone for you, but you like the general idea of it, the University of Florida offers other degree programs in nutrition and dietetics. That gives you the peace of mind to have a backup if food science turns out not to be quite you, but you still are in love with the basic idea. 
 Florida offers a tracked degree program with a more science-oriented set of electives. You won't have to worry about drowning in science classes any of the semesters spent at Florida. Their required courses come in a variety more set on finding a middle ground between science and economics, while giving students the chance to select classes of their own choosing throughout most semesters.   
At Florida, the worry of getting your research swept away to encompass the broader research team all but disappears. Students have the chance to participate in a student–run research blog for food science in addition to their normal research studies. Inside the food science department, the university holds 25 full–time faculty members, 600 undergrads and 80 graduate assistants with the rest of your campus work seeing an average 17:1 student-to-teacher ratio.  
Enjoy the impressive 86% graduation rate alongside the more course diversified experience. Past alumni have gone onto 23 big companies, including Disney! In-state tuition hits a low of $6,000, while out of state sits at a decent $28,000. Schools within Florida don't need to be all parties and no learning, especially when they produce such a quality food science department. 
5. University of Wisconsin-Madison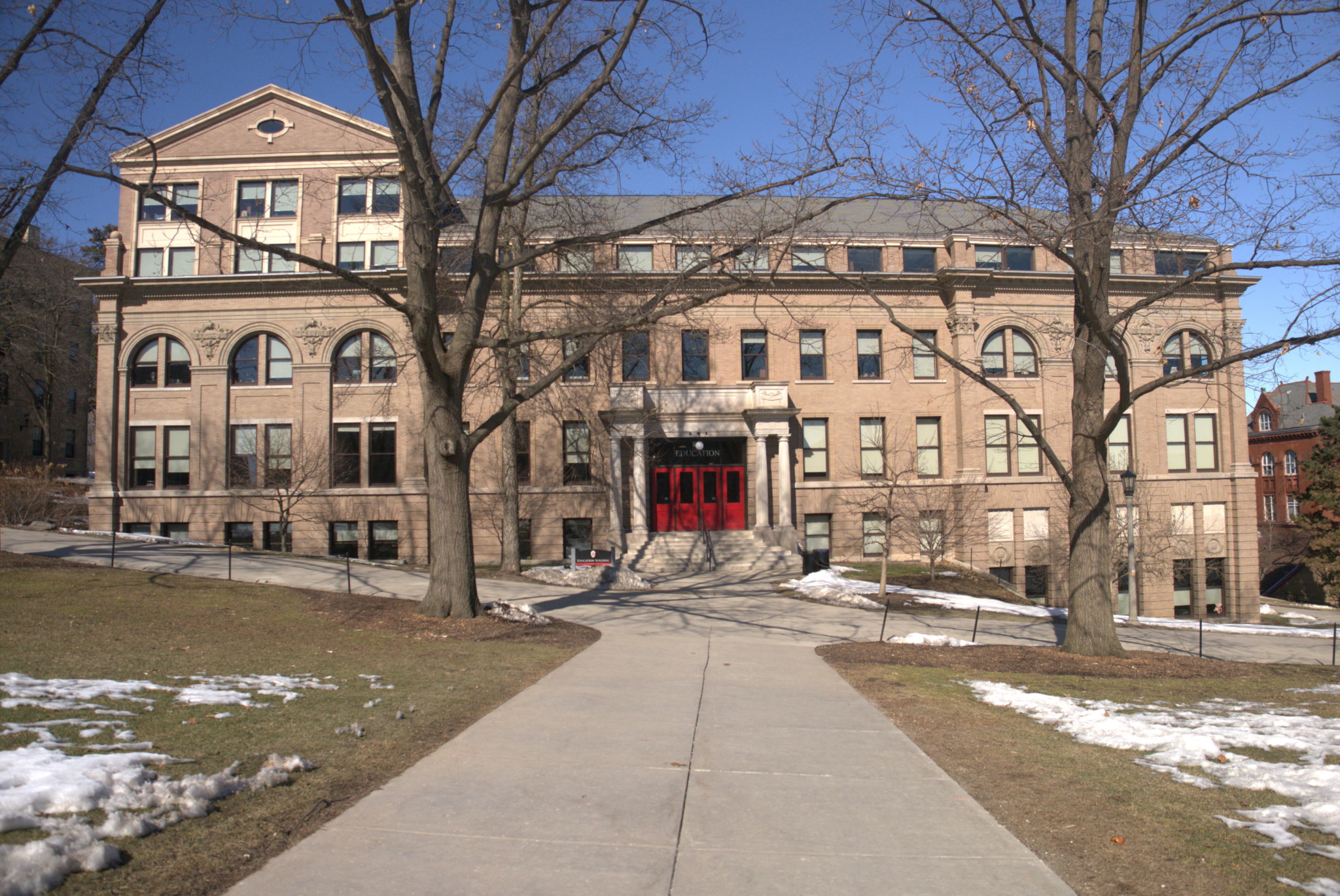 It's only logical with how well-known Wisconsin is for cheese that it finds a place on this list of best food science schools. UW-Madison sends students to dairy competitions, providing more unique features for their clubs and competitions than their research for undergrads. If competing's not your thing, don't worry. UWM also hosts the dairy product judging team. If that's still not enough dairy for you, Wisconsin will not let you down. They even make their own ice cream.  
Madison's curriculum provides a bit more of a taste for food science earlier on in the major program; it sees that a class or two more in freshman and sophomore year involves food science rather than simply the foundational science classes and general credits. Core classes in later years are also more varied than usual with Introduction to Food Engineering and Food Law and Regulation currently being required classes for all of the program's students.  
The department supports around 12 faculty members with an overall student–:teacher ratio coming in at 19:1— one of the higher entries. They see a graduation rate of 84.8%, and in-state tuition comes out to $11,000 while out of state makes the jump up to $38,000. Whether you come for the extensive dairy knowledge or the more varied set of required classes, UW-Madison has you covered. 
4. Penn State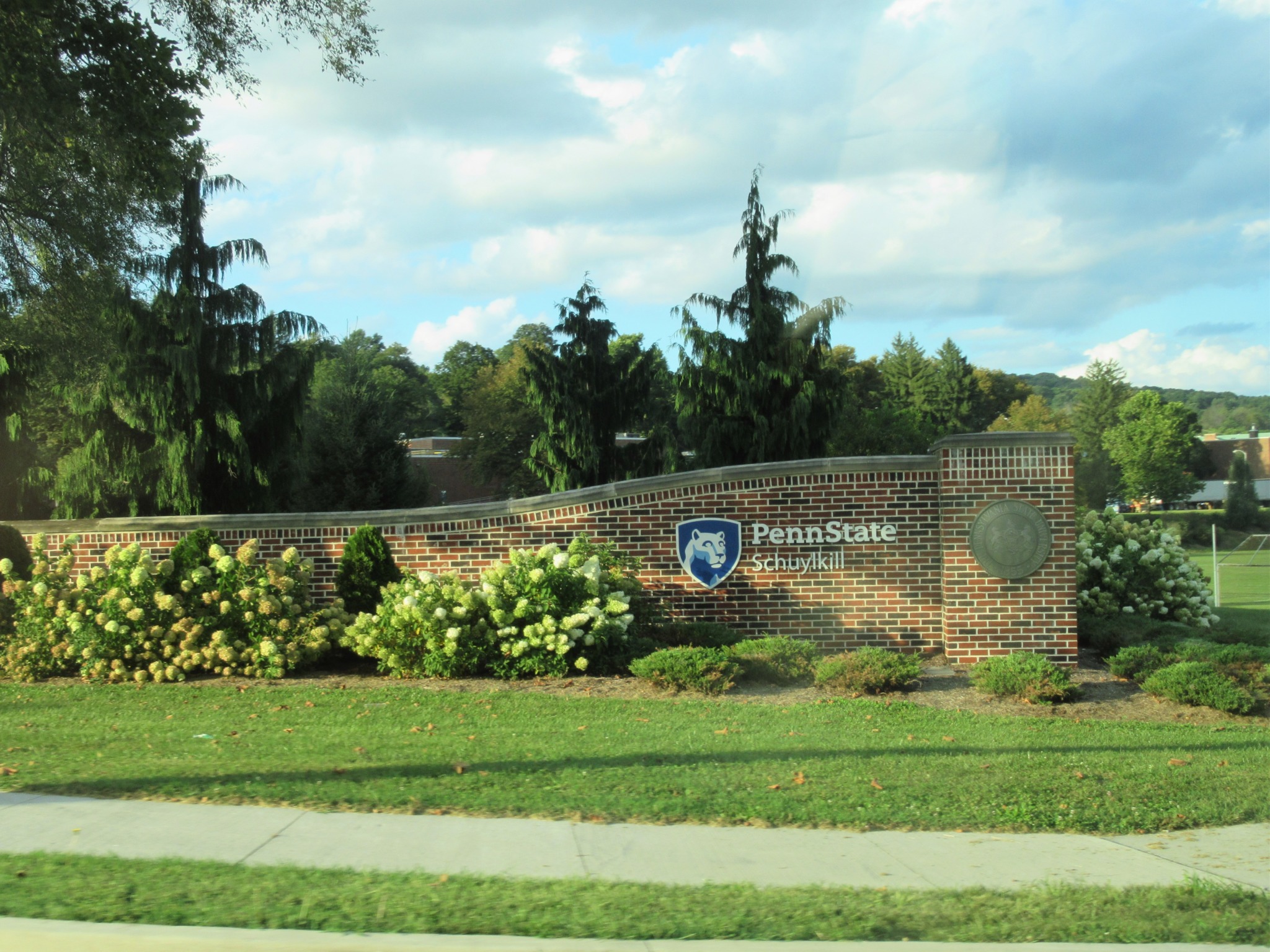 If you're looking for a more club-oriented experience, Penn State would be a good place to start. It has the standard food science club, but it also hosts beekeepers club, fermentation club, dairy science club and a healthy amount of competition teams. These clubs are guided by faculty and cover across the food science interest spectrum. Going to Penn State also brings its fair share of research opportunities and internships for those who still crave something a little more tangible and structured outside the classroom, with each faculty member hosting one or two undergrads in their labs each year.  
"Most times first years coming in don't even see their food science professors for the first two years when they're taking foundational courses," Penn State Assistant Professor of Food Science Josephine Wee said. "What the First Year Seminar does is expose them to all of our faculty early on, to help them decide if food science is the right major for them. I think that is hugely economic both from a cost perspective and from helping students decide what is not for them as much as we decide what is for them." 
The hands-on food science lab provides helpful classroom experiences. Study abroad becomes a more reasonable to obtain opportunity at Penn State, with some students being recently placed in Italy for exploring food productions and India for understanding agricultural and food systems. Pricing for in–state may be trickier than usual, with the bill coming in at around $18,000, and out of state coming in at $35,000. Penn State comes out with a strong 85.4% graduation rate and 15:1 student-to-teacher ratio.
Penn State offers a more unique experience compared to many entries on this list, preferring to go down some different paths like clubs and study abroad rather than standard research. If a more engaging experience with faculty is a must have on your college essentials list, Penn State is your strongest bet.  
3. Purdue University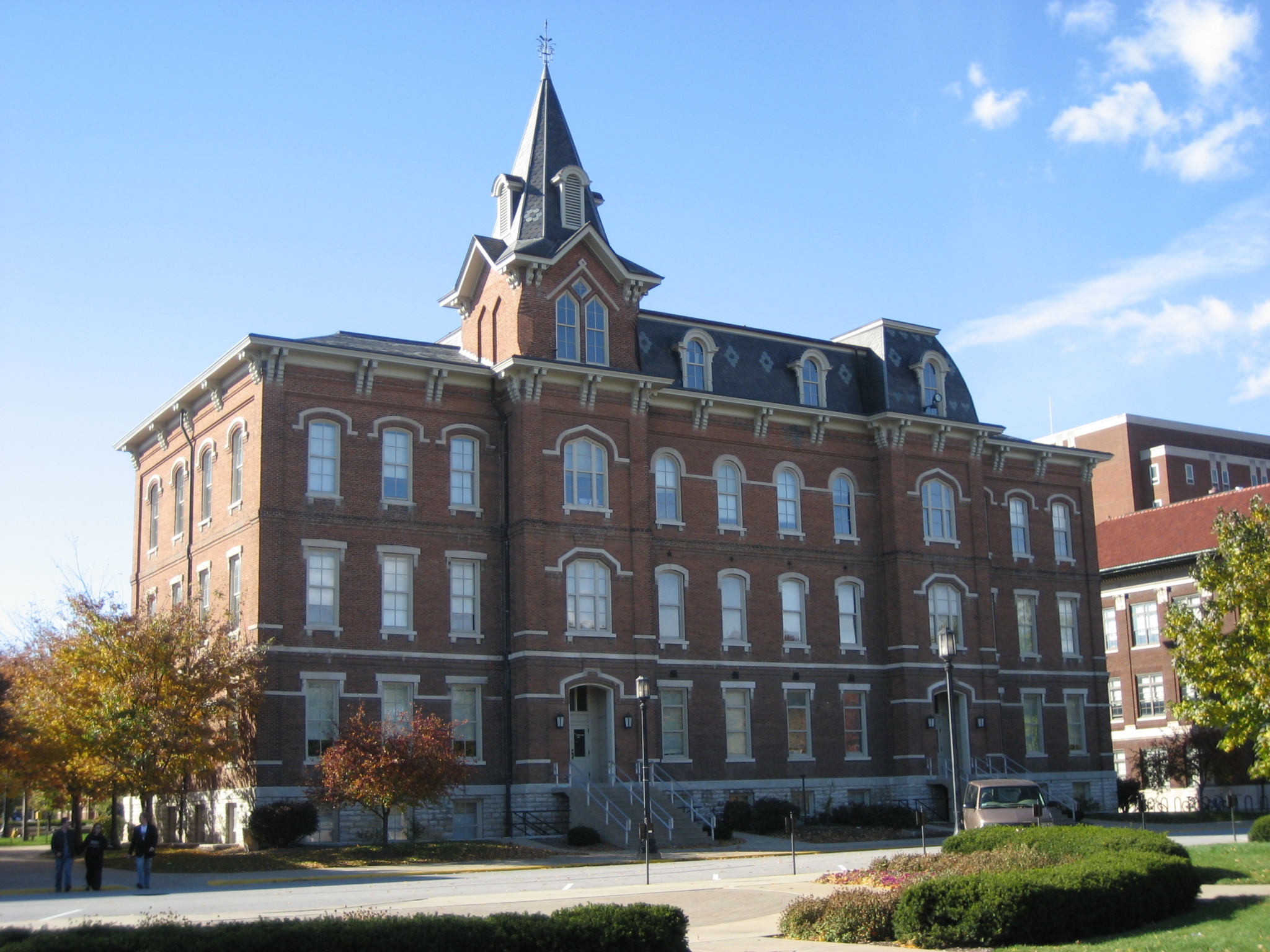 More known for their agriculture program, Purdue ranks impressively with their food science variety of courses and their unique minors: pet food processing and fermentation. Students can combine food science classes with unique focuses, many coming from the processing and packaging end. With Purdue's famous Agricultural Program, experience a more agriculturally based food science program. In general, if you're looking for a college with more of a science-based population, Purdue has you covered with 86% of its undergrad enrollment majoring in STEM. With so much STEM comes those plentiful research opportunities you need to succeed.  
"There is a lot of opportunities to do undergraduate research," Purdue Food Science and Agricultural/Bioengineering alumna Lauren Neuwirth said. "I would say that's definitely a perk. The department is also smaller, so you do get a lot of one-on-one attention once you start to get into your major specific classes. It's pretty easy to kind of create those relationships." 
Purdue has two part-time job opportunities at the sensory lab and pilot plant, as well as offering independent research and undergraduate research publication opportunities. If concern about finding a job after college worries you more, don't stress. Alumni have a nearly 100% placement into industry jobs. With an overall student-to-teacher ratio of 13:1 and 27 faculty members in the food science department, this isn't to say that giant lecture classes don't exist. Some even break 400 people and will certainly take up your freshman year! Take advantage of any personal experience you get. Over six years, their graduation rate comes out at 82.2%, and Purdue has the best in-state and out-of-state balance at $10,000 and $28,000. Let the cornfields of Indiana become your muse as you master the art of food science at Purdue University.  
2. University of California-Davis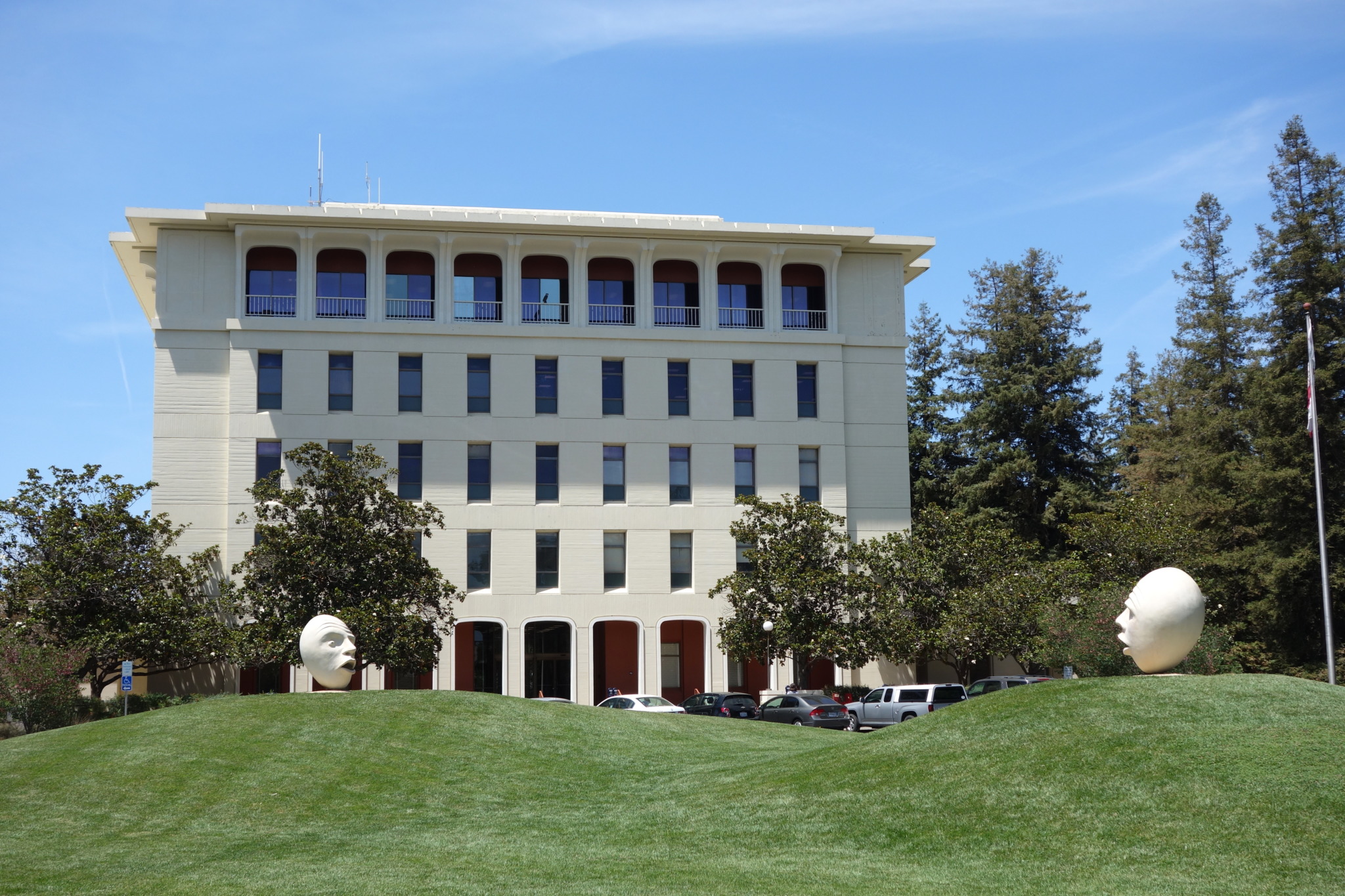 Who hasn't dreamed of going to school in California? The University of California-Davis can make your California dreams come true while allowing you to chase after your foodie dreams. Take classes like the Science of Brewing or Food Science Folklore and Health. Both just sound like a blast to be a part of, with one guaranteeing knowledge to help you get drunk one day and the other filling you up with strange, potentially scary stories to tell on Halloween.  Although UC-Davis lacks official concentrations, the class variety allows for some room to play within the major. Your best bet for a standout differential in degree programs is using their brewing options to their fullest extent. Form a true hipster paradise out in California with your homemade brews while keeping up with your sustainability goals.  
"California is a very innovative area in terms of food sustainability, and I think our students are this really unique group of science students that really see food in a more global context," UC-Davis Professor and Master Advisor of Food Science Alyson Mitchell said. "I'm really proud of that, and I think that the students are really engaged on that level." 
Some of the research stems from food preservation and harvest technology, but you can find a lab dealing with matters as broad or as narrow as you desire. Each lab consists of several professors, assistant professors and professionals working within not only the food science program but also programs like engineering, which often isn't too far off from food science work in general. With a healthy graduation rate and a decent student-to-teacher ratio of 20:1, the school balances a big school life with a more personalized touch. In–state may be a better way to go with $15,000, compared to the out-of-state $44,000. That out of state tuition may seem like a scary high number, but the classes in UC-Davis are anything but. 
1. Virginia Tech
Virginia Tech provides its students with a quality food science education and all-around college experience. With four-degree concentrations for food science, it's hard to go wrong. From science to business, to health to fermentation, the courses back up the many paths of the concentration. Students receive the proper foundations in chemistry and biology before moving onto more major focused class work. 
Typically, the foundational classes take up most of your freshman and sophomore year. Junior and senior years fill up with required classes such as Sensory Analysis and Food Production, with optional electives ranging from Food, War and Conflict and Principles of Meat Science. You'll have more one-on-one attention inside your major classes, specifically within your elective classes, with the student-to-teacher ratio coming in at a pleasant 14:1 and a food science staff made up of 22 faculty members. 
Labs range in focus from food chemistry and enology to health/safety and packing processes. A whole world awaits each discipline to explore the more intricate and focused facets of food science, including flavor and amora chemistry labs and pathogen and spoilage microbiology labs. Local opportunities await as well, with options to research and help with Virginia wineries for all of those more interested with the brewing and fermentation aspect of food science.  
Nearly all of their students find industry placement upon graduation out of their general 84.4.% graduation rate. While it's a considerably better price tag of $14,000 for in-state student, neither that nor the $33,000 out-of-state option is probably as cheap as you would like it to be. However, applying to Virginia Tech guarantees a more one-on-one experience with a fantastic food science reputation.