Let's face it, you spent the last 10 months of your life devoted to everyone but yourself. From pulling countless all-nighters to study for those dreadful online exams to working eight-hour shifts, five days a week in that Karen-infested grocery store. No other word describes the quantity of your me time this year like "non-existent" does. And if that wasn't enough to drive you stir-crazy, maintaining your status as a reliable friend, sibling, significant other and child definitely did the trick. Luckily for you, it's finally the summer!
Although your schedule may not be completely clear this summer, I'm going to share with you 25 things you can do this summer to amplify your quality me-time, clear your mind and avoid going stir crazy.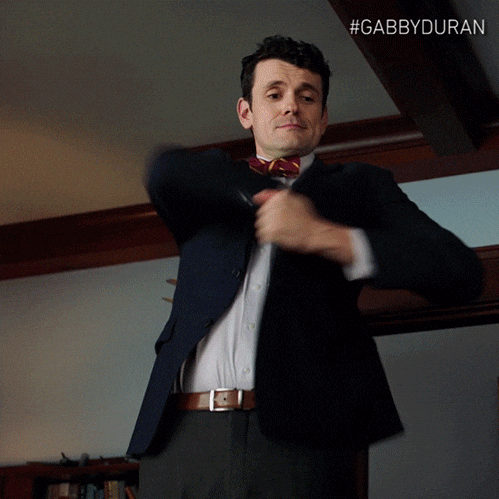 Self-care…and make it PHYSICAL:
You know that bar you set for your physical self-care? The one that you promised yourself you would raise higher than the mountain tops? Well, it's currently valley low.
Ask yourself this question: besides the basic daily routine of brushing your teeth, washing your face and taking a quick 10-minute shower, do you truly reserve time to thoroughly take care of your physical well-being? If you answered "no," make time to take good care of yourself.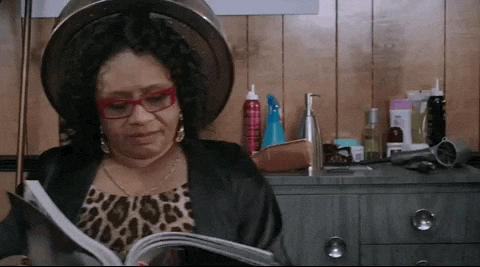 1. Hair Care
Get that new haircut, dye your hair that color you always dreamed of and do every step of that wash day routine you usually skip in your speedy shower.
2. Skin care
Facemasks, cleansers, serums; you name it, you apply it! Your skin deserves so much more than a quick wipe with an old worn-out rag.
3. Body care
Whether it's five extra minutes of sleep or an hour of exercise at the gym; your body tells you its every want and need. Listen to it. Dedicate time to listening your body and giving it what it needs.
"Going to the gym aids my sanity. It presents me with a break from my everyday life even if it may be for an hour out the day," St. John's University junior Jada Curry said. "I decided to join the navy in February and was very much over my max weight, so I've been consistent. The gym has given me an outlet to exasperate emotions rather than letting them build up which has certainly helped my mental health."
Realistically you may not want to spend several hours each week in the gym after a long year of hard work. Thanks to work and school, you don't have any more blood, sweat or tears to shed. Fortunately, a good mental relieving workout can come from a variety of sources.
"Growing up as a dancer I always had activity that would distract me from the stress in my life and allow me to just focus on the choreography in front of me," St. John's University senior Sophie Gable said. "Not only was it an amazing physical activity but it really improved my mental health."
From biking to dancing, the choice is yours.
4. Health care
Okay, so you finally listened to your body. Now you must act. From the dentist to the obgyn, make an appointment with every specialized doctor you need to assure good physical health.
5. Motto to live by:
Remember when you look good, you feel good. Don't hesitant to look your absolute best!
If there's a lot racing through your mind, your mental health must win first place:
Caring for your physical health while your mental health remains in the gutter makes your physical care efforts pointless. Similar to going outside to take a bath then going inside to live in a hog pin. Totally backwards!
So, take the steps to recover your mental health this season:
6. Practice mindfulness
Spend time with people you love, in places you love, doing things you love.
"My biggest struggle throughout the past couple of years has been anxiety. I first started to recognize that anxiety is not solely who I am but just a part of me. Finding outlets and ways to manage my anxiety has helped me better take care of my mental well-being. Self-care activities help me to feel better mentally and are a crucial part in my life to help me to keep moving forward," St. John's University senior Sonoma Arnaldy said.
Consequently, you cannot master the skill of mindfulness without practicing your ability to live in the proper time zone. Ask yourself this question: What time zone do I spent most of my time in mentality: the past, present or future?
Regardless, the past will remain unchanging no matter how much you ponder over it and the future will remain uncertain no matter how much you stress over it. So, don't! Staying in the past and fearing the future only strips you of enjoying the present. Conversely, living in the present enables your capability to fully experience the beauty blooming in your life now. Which leads to the next tip.
7. Be present
Focus on today and make the most of it. There's no time like the present!
8. Journal
Write letters to the people that hurt you, jot down some morning affirmations or draft a daily checklist. Jot those thoughts down on paper. The better you can see them the easier you can organize and manage them.
"Journaling for me is a way of self-reflection and growth. I am always on the move, so the time I sit down, and journal helps me keep my mind very strong. Journaling is a way for me to look back from where I was a year ago to where I am now. It's a part of my growth. I know it may not sound enjoyable but to me it's a peace of mind," St. John's University senior Faith Akin said.
Plus, it's a good excuse to buy a cute journal.
9. Start Therapy
Using your mind to heal itself, by itself can be tough and for some, impossible. No shame should accompany your need for help from a professionally skilled mind to guide you towards rationalizing your own.
10. Motto to live by
If you look good, you feel good. If you think well, you live well.
Don't let your spiritual fruits rot! Get some spiritual healing:
You may ask yourself, what's the big difference between all this self-care and your busy college schedule?  After all, they both do require a large amount of your time and energy. You need to unwind after a long day as a college student but you must do the same after a day of self-care taking.
Unwind your mind and body this summer while practicing spiritual self-care in these steps:
11. Pray
No other relationship will hold keep the core of your sanity intact like the one you share with your Higher Power. Even if it's been a while, never hesitate to devote times throughout the day to deepening the bond between you and your spiritual source. Who else will keep you from going stir crazy in this heat?
12. Meditate
Sit in a comfortable position, gently close your tired eyes, regulate your breathing, and become one with yourself.
13. Fast
Fasting, a common practice in spiritual warfare. If you want to capture your sanity, suit up in your amour of disciple and fast!
14. Attend study sessions
From a house of worship to a digital spiritual class. Get lost in the wisdom of your spiritual faith.
15. Motto to live by:
To master sanity in the material world you must first find peace in the spiritual realm.
Hey there spiritual warrior, it's time to back to your worldly practicalities: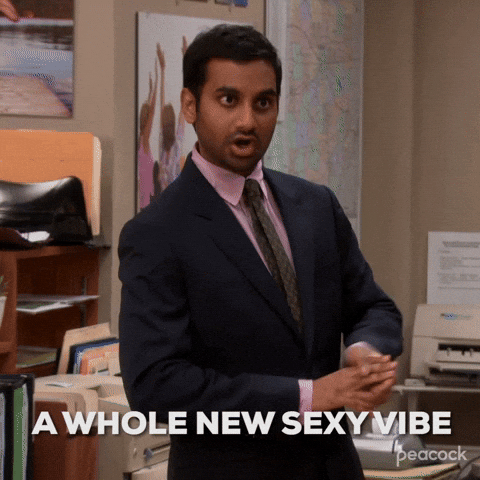 Before you mark your self-care list as completed, don't forget to take care of the core aspects of your life. Indulge in some practical self-care! This will prevent you from future nerve-wracking situations. And nothing says you found a new peace of mind like the creation of new and improved versions of essential aspects of your life.
16. Rebuild your wardrobe off season
Take these hot months to establish your look for the upcoming fall and winter. Not only will it save you money now, but it will also spare you of the stress later. In a few months, your future self will thank you.
17. Remodel your living environment
Put up some vibrant lights, light some fragranced candles, rearrange your furniture, order a new bed set. Do whatever you need to transform your ordinary living space into your ideal sanctuary.
18. Reinvent yourself
Don't allow the outdated version of yourself to postpone your update. If Apple can constantly update their software, so can you. From your look to your mindset, reinvent yourself until you create the best version of yourself.
19. Dive into your purposeful passions
Time to grab your passions and dive into them.
"Something I will be doing this summer to prevent me from mentally losing it is definitely falling more into my passions. I want to enjoy life and focus on the things that make me happy which are fashion, creating, exploring, dancing, eating and music," St. John's University senior Hailey Bass said. "I believe my passions will keep me grounded and less worried about the other happenings of life or the things I can't control."
As you run after your purposeful passions, contentment and happiness with run after you. Make this the summer you start your race. Ready, set, GO!
20. Rebuild your connections with others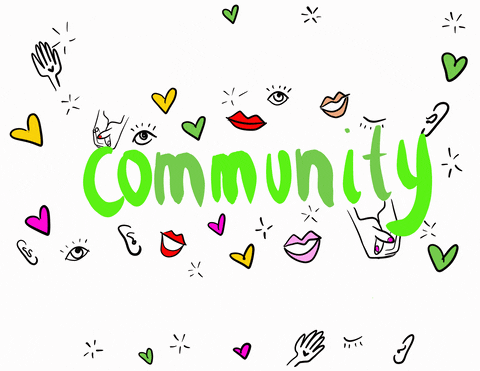 The opportunity to connect is back!
"I can reconnect with people," St. John's University senior Leah Drysdale said. "For the friends that I can see, I plan on having friend dates which are safe like a park outing or a simple lunch. As for making new friends, my advice is to become a regular at a lounge or café. This will allow for people to gravitate toward you since you and the people at the place you become a regular at share a common interest."
The quality of your relationships with others directly impacts the quality of your mental health. Each valuable connection you make offers you a range of supportive elements needed to mentally recover and protect your health. That said, although it's important to focus on your relationship with yourself this summer, don't forget to prioritize your social connections too!
"This summer I plan on connecting with friends," St. John's University senior Jessica Leathers said. "This would help me maintain my mental stability because I would be able to connect with people which hasn't been the norm in some time now."
Whether you decide to spend your summer celebrating the reopening of outside or remaining in self-isolation, nurturing your social bonds will reward you with a safe space to experience external happiness, growth and peace. After a year of lockdowns, quarantining, remote social events and social distancing; your life could use an increase of personal connections.
21. Create daily routines and stick to them
"If you don't do a lot and stay still you can feel depressed or out of it. I currently work from home and one thing I do to make a routine is to always dress nicely from the waist up. Simple things like that or trying to stay active help," St. John's University senior Bryan Anderson said.
Daily routines provide your life with a sense of structure and purpose. When experiencing mental uncertainties and illness; the discipline of fulfilling daily routines helps you to regulate your personal feelings, mental state and motivation levels. Showering every morning or night represents a commonly practiced use of this tip.
22. Start new hobbies
TikTok totally fostered some new hobbies for you, right?
"Since COVID-19, like most people, I chose to take my hobby a little bit more seriously. My hobby of making content videos pushes me out my comfort zone by showing people my makeup which is something that took me a long time to do," St. John's University senior Nina Lora said. "In addition to that, trends and styles are always changing. So, when I decided to start posting on social media seriously, I had to teach myself about new products and techniques that I had never used before."
Hobbies and happiness go hand and hand. This is because hobbies create a mental happy place for you to relax while enjoying activities you love. Think about how calm you feel when your only concern for the day entails completely a task that brings you peace. Devote as many days as you can this summer to bringing that thought into existence. Your reality needs it.
23. Create a budget
Why stress over finances later when you can budget now? Get in your bag and create a budget that your future self and bank account will applaud you for.
24. Motto to live by:
Reinvent your present self in ways that will make your future self proud and your past self jealous.
And if none of those help you rejuvenate your summer sanity, follow my last tip to help on thus journey:
25. Read, read, read!
If you can't seem to sit through the totally of books, try reading shorter text. From poems to quotes; quick reads continuously flood the internet. Pick whatever text best suits your mind, find a calm place to sit and dive headfirst into the words of others.
"Something I will be doing this summer to enjoy my time and prevent losing it mentality is reading," Northampton Community College sophomore El' Jamaneeh Maleika said. "Reading helps me because it is one of my first loves. Whether it is non-fiction or fiction; it's my favorite pastime. You can't go wrong with a book."
A summer of healthy mental stimulation is the ultimate goal.