Obstacles and life go together like milk and cookies. College makes no exception to this rule. Speaking from the perspective of a fifth-year senior, I'm no stranger to obstacles. College unfortunately, but fairly, has the effect of hyper scrutinizing each and every roadblock. Paying tens of thousands of dollars to carve out a spot in the spooky "adult" world represents quite the high-risk high reward endeavor.
Coming back to my fifth-year status, the assumption that I took a little too many costly risks early on would be an accurate one.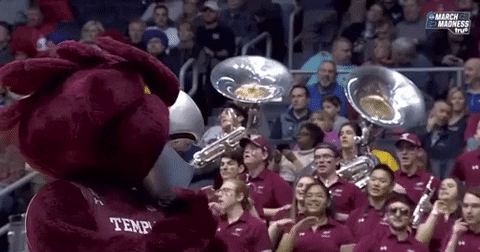 One massive gamble came from a bright-eyed, bushy-tailed freshman me, still overabundant with a sense of invincibility mixed with an irrational confidence that would make Jake Paul raise his eyebrows. Despite my good memory, much of freshman year fled my mind at this point. If you haven't noticed yet, change represents another inevitability of life. I performed a 360 with my major, switching from math-heavy accounting to journalism. This one moment sticks like glue in my brain, just like the triumphant roars from all over Philadelphia following the Eagles lifting the Lombardi trophy. The difference lies in that this moment could not have been any further from triumph.
During my time at Temple University, the term "time management" flooded my airwaves constantly, maybe even more than "jawn." Not just a term, but a skill of paramount importance to the success of any respectable person in this treacherous world. Freshman year me rolled my eyes at the notion that getting ahead on work always beat out watching an extra episode of Friends.
I made the conscious decision to just breeze by, getting things done last minute just like in high school.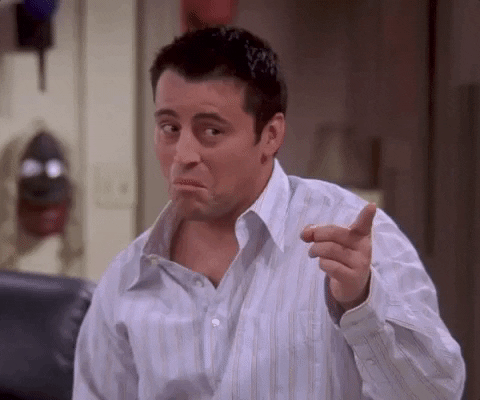 Despite the ominous lead up, I pretty much did just that all of freshman year. My courses weren't particularly hard, the homework never took more than an hour. Time I could easily find, always doing so, except for this one gargantuan blunder. Yes, of course, during finals week.
"Creativity, Design & Innovation" took on the role of my easiest class freshman year. I took it because I had an open free elective, plus it sounded cool. It pleased me greatly once I found it was even cooler than I expected when we got to class. The 100-minute sessions flew by, typically consisting of laid-back discussions. Usually, a half hour video killed a solid chunk of class filled with lively commentary by some of the colorful personalities on the roster. The clockwork take-home assignments always provided a break from the typical grind. A college freshman's dream for a first semester free elective.
That all changed during the infamous finals week.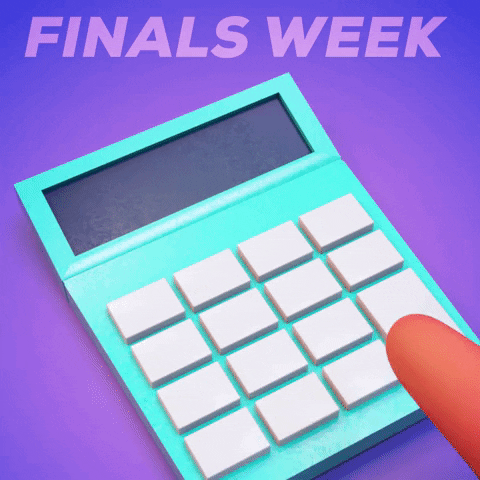 I cannot stress enough the level of ease that I glided through this class with until that two-week final. Yes, two. For reasons beyond my grasp, two finals rather than one made sure to clog up my finals week even further. The first final? Your average group final: not too easy, not too hard, but you had to put the time in. My group's grade or the assignment itself? I have no idea, due entirely to the fact that the second final scarred me so deeply.
The second assignment consisted of essentially creating, then marketing, an original, innovative product. This second final pretty much meant we were given a week to take a crash course in launching a Kickstarter campaign. Amidst everyone's busy schedules, we arranged to gather on Sunday night to knock it out in one sitting. After grinding out a couple final papers in other classes for the entirety of that day, I texted one of my groupmates about the plan.
I felt a massive weight lifted off my shoulders having written some strong papers, but the job remained unfinished. I felt that enthralled engagement that an Adderall-induced pre-med kid feels after 12 hours locked in the library. I felt an insurmountable drive for academia at this moment, the taste of victory stared me in the face from just a few hours in the future.
Then one text rained on my parade harder than the tornado that just swallowed the greater Philadelphia area.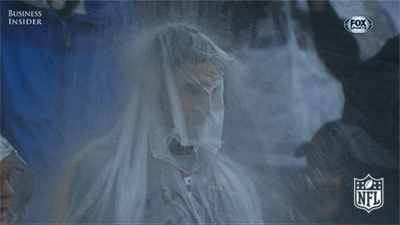 "Oh, sorry. I ended up doing it with my roommate."
And just like that, with yet another final paper due the next night, I took on the label of being royally screwed. With just five hours remaining before the deadline, I chose to fully devote my time to my paper, thus taking a zero on the project. This zero really damaged my grade, but sometimes you must choose the lesser of two evils. Make the best of every second of every day so you can make the most of not only college, but your life at large. Don't act like freshman year me.