Get the latest ranking of Top 10 Universities for Pre-Med Students 2019 here.
As exciting (and scandalous) as Grey's Anatomy may be, becoming a doctor is no walk in the park. But before you even begin thinking about what medical school you want to go to, you'll have to survive undergrad first. While pre-med isn't exactly a major, many universities offer a track that'll prepare you for med school. Pre-med clubs, shadowing opportunities and special programs should be considered when you're deciding how you want to begin your medical career. College Magazine took some of the load off your shoulders (you guys have a lot of work ahead of you) and ranked the best pre-med schools for students.
Check out the best pre-med schools that'll prepare you for the MCAT.
5. Georgetown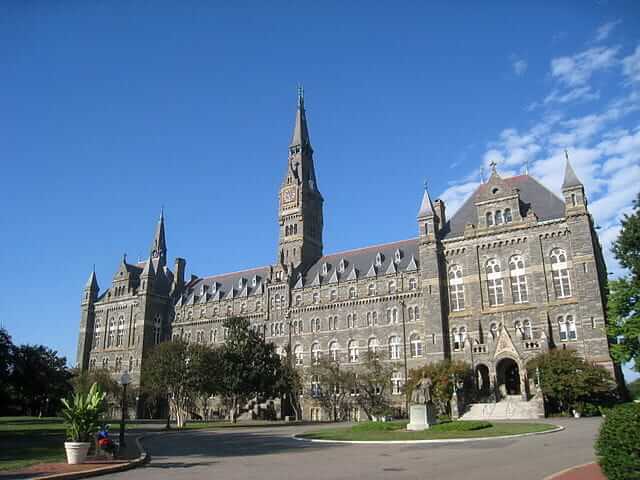 Imagine finding out you got into medical school during your sophomore year of college—that's what we call a stress reliever. The pre-med students at Georgetown get this privilege with the university's Early Assurance Program. This program is for students who want to attend Georgetown's School of Medicine and have excelled in their studies and have completed four semesters and classes in biology, chemistry, organic chemistry. These brainiacs can apply at the end of their sophomore year if they have completed four semesters at Georgetown and have taken four pre-med courses. Another plus from this program is that the students' MCAT is waived. Georgetown also has a few pre-med clubs like the Pre-Medical Society and the Pre-Dental Society. The Pre-Medical society not only provides advising for pre-med students, but also sponsors mock interviews and brings in guest speakers from the medical field to talk to the student members.