"Welcome to the best four years of your life!" Sike. College can be fun, but more often than not you're swamped with enough work to keep you busy for a lifetime. Have you stress-called your mom sobbing about your mountain of assignments? Too anxious to fall asleep at night? Still questioning why you volunteered for four years of mental and financial torture? If so, you might just go to one of the most stressful colleges. Warning: Anxiety levels may increase from reading this.
Find out if you have what it takes to survive at the 10 most stressful colleges.
8. Washington University in St. Louis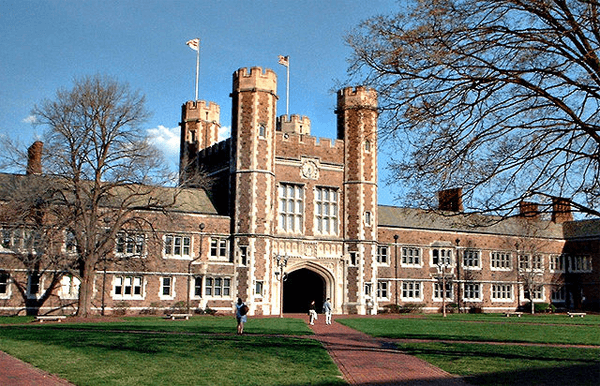 Raise your hand if you've ever felt extreme levels of stress when thinking about how much college costs and how empty your bank account is. Chances are, if you go to Washington University in St. Louis, this is you. Not only is in-state tuition $44,100 but only 39 percent of students receive financial aid. Ouch. If that doesn't scare you off, maybe the fact that it's in St. Louis—AKA one of the most dangerous cities in the US—will (who knew?). "We're expected to get straight A's, spend 90 percent of our time in the B stacks of the library, play a sport, be involved in Greek life, and know how to play Mozart on some musical instrument. If you don't have all these qualities, you can't compete with everyone else," said freshman Ashley Taylor Madsen. No time for partying here.