It's 9 a.m. on a Saturday morning during college football season. Where are you? Hopefully not in bed because it's time to tailgate. College football is much more than a game; it's a complete experience. Waking up hours before the game, drinking, partying and eating are coveted traditions at many universities. Check out the top ten parking lot parties in the nation.
10. University of Miami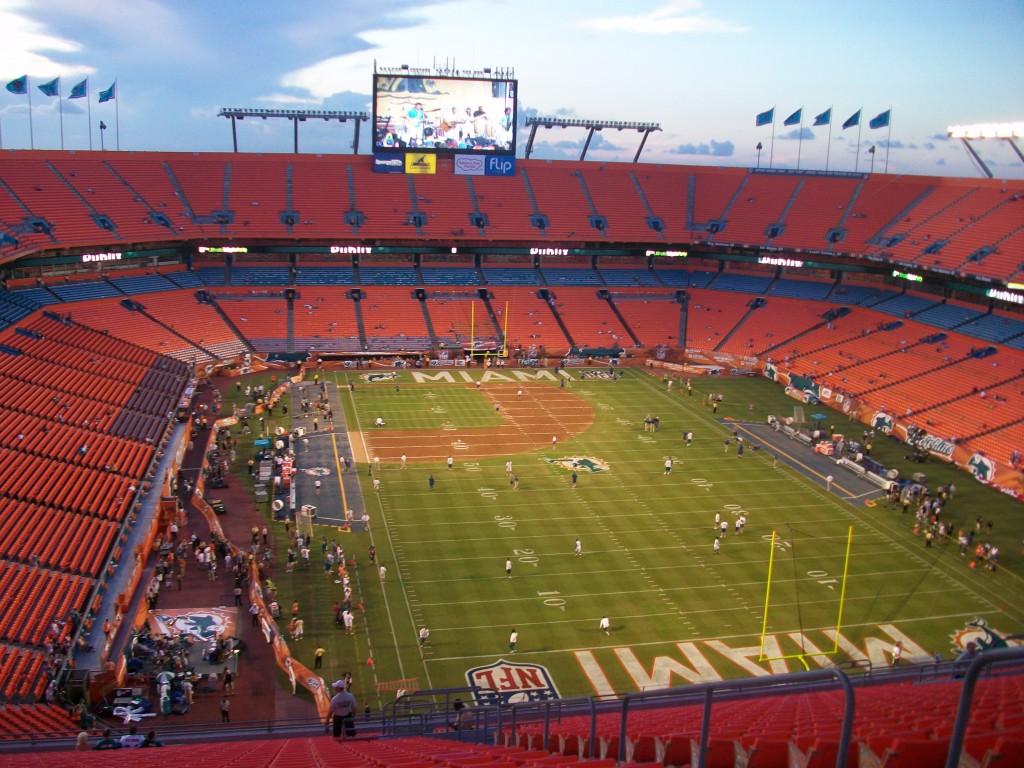 At the University of Miami, the tailgate starts at the pool. Students relax in the sun, preparing for a long day of drinks and football. From there, the university supplies buses for students to transport them to Sun Life Stadium. Hilarity ensues on these buses as crammed-in students sit on top of each other and spill beer all over the place. Upon arrival, the fraternities set up mini tailgate parties wherever there's room. Cara Yochai, a recent Miami graduate, cautioned, "Make sure to hop from frat tailgate to tailgate and try out all the different foods everyone is grilling. And most importantly, don't forget to go to the game!"
9. University of Wisconsin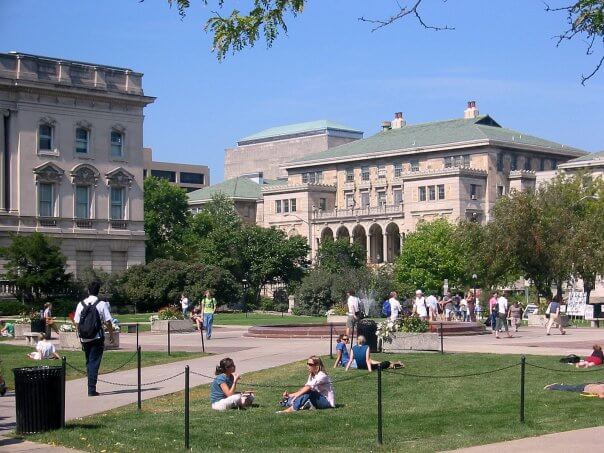 The Wisconsin Badgers aren't only known for their incredible food and drink. They turn every game day into the largest party of the year. You can find delicious bratwurst and world-famous beer, though one beer in particular, Spotted Cow, can only be found in Wisconsin, making game day particularly exciting for your neighborhood beer snob.
8. Texas A&M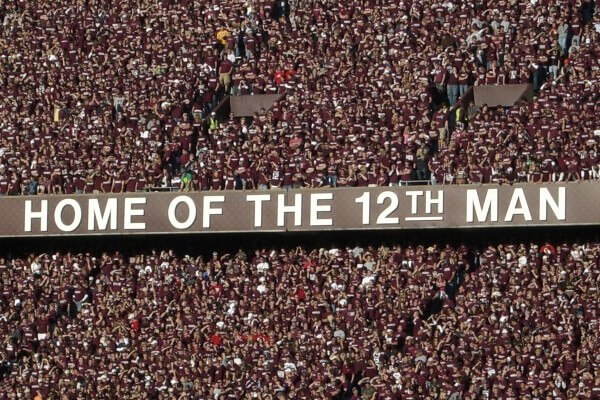 The school's epic tradition makes it one of the greatest places to tailgate in the nation. Tens of thousands of fans head to Kyle Field to partake in a tradition known as the "Midnight Yell." Fans mark the beginning of the pregame celebrations by practicing team chants for the next day. You might not get a hamburger, but you'll certainly get a taste of school spirit.
7. University of South Carolina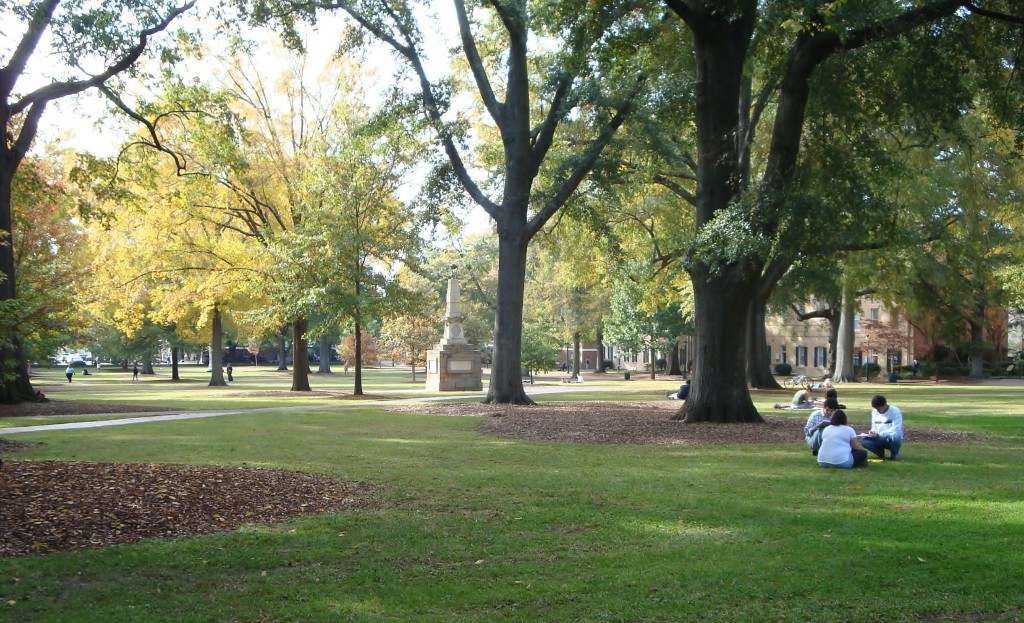 Most tailgates incorporate RV's or trucks into the mix but South Carolina fans take it a step further. They have an entire railroad car dedicated to Saturday tailgates. Crowned the Cockaboose, a series of luxury rail cars sit on a non-functioning set of railroad tracks next to Williams-Brice stadium in Columbia. Privately owned, the cars have interiors that resemble living rooms, as opposed to frat houses. You'll find most fans congregating on the roofs, sipping cold glasses of bourbon.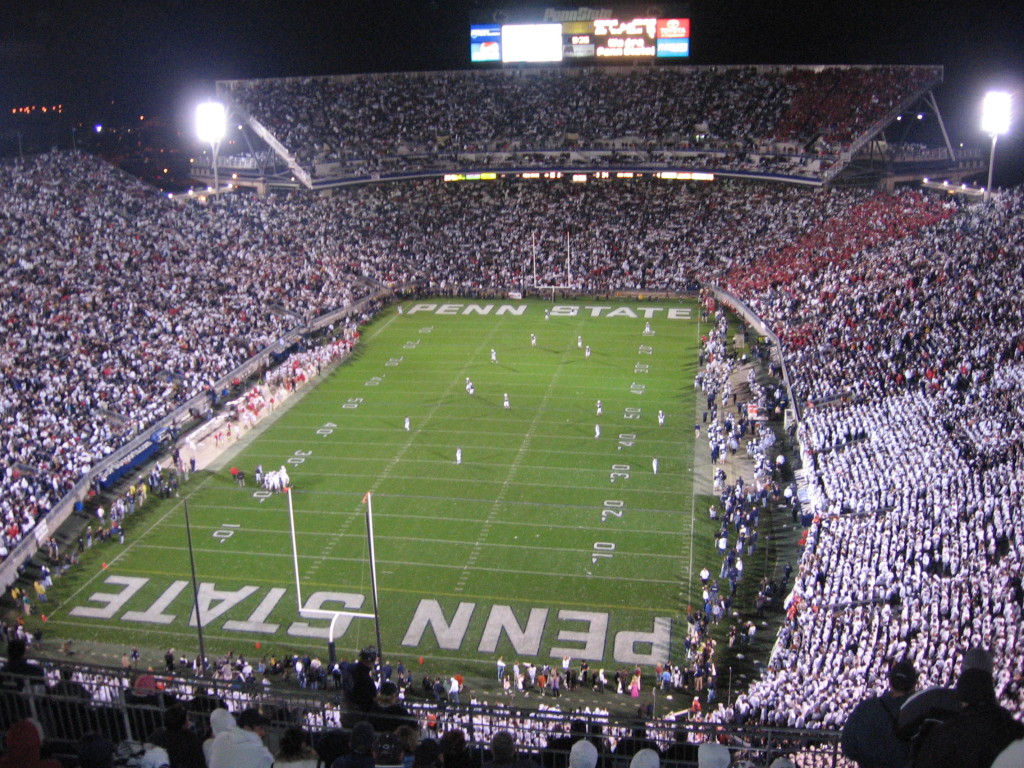 Fan dedication makes Penn State an incredible place to pregame kickoff. The line to get into the game often starts at 6 p.m. the day before the game, but sometimes students wait for up to a week. Nicknamed Nittanyville, fans set up a kingdom of tents to wait for the stadium gates to open on game day. Penn State junior Dan Kuhn said, "Don't think you're getting that front spot in the student section unless you're willing to put in some time in a sleeping bag."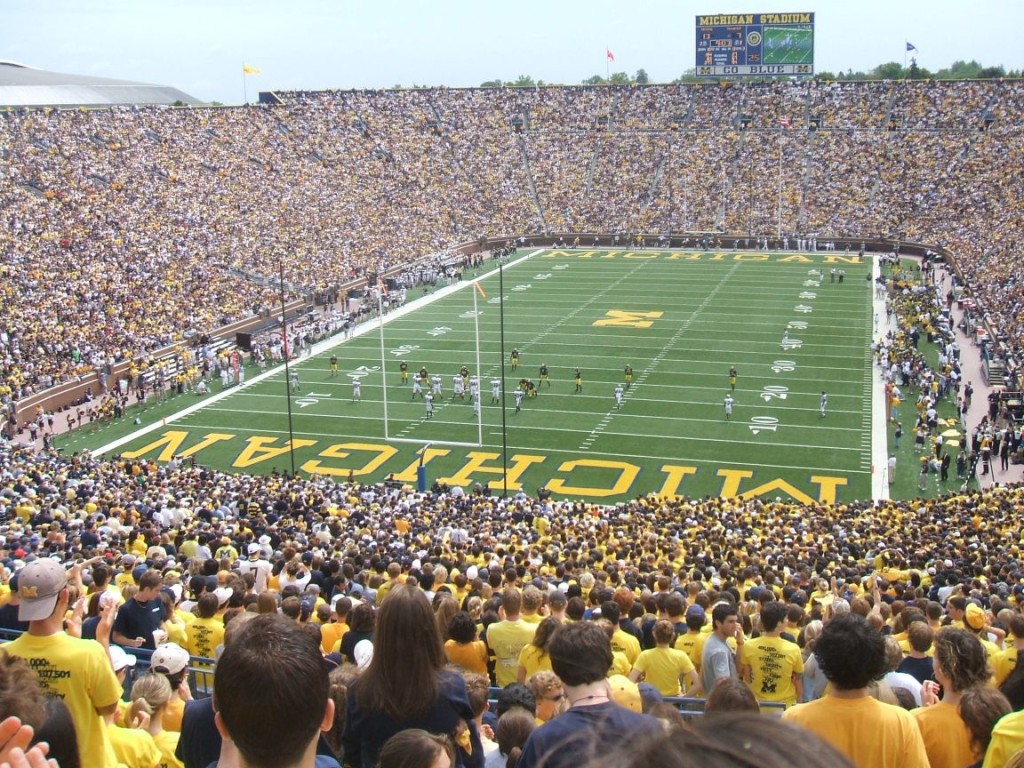 What Michigan lacks in uniqueness, it makes up for in sheer volume. Their stadium, known as The Big House, is the largest stadium in the country and holds approximately 114,000 people. The population of the city doubles on game day and is covered by a sea of maize and blue. Don't even try to make a call or text because with so many people taking up the signal waves, there's no way your mom's getting that selfie. "I love waking up at 7 a.m. and heading right to the tailgates. Even though it's early, it's absolutely worth it," said junior Jack Peterman.
4. University of Florida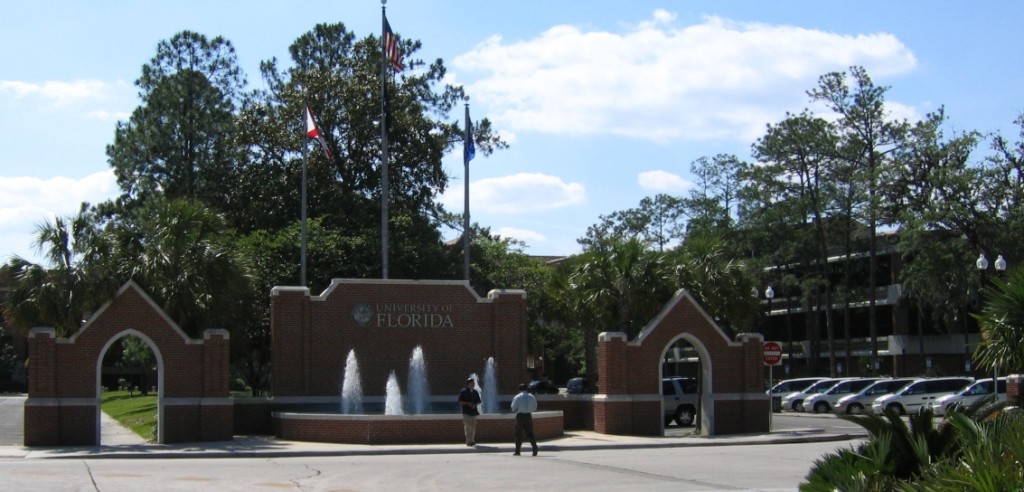 With its incredible sunshine state climate, Florida is an ideal tailgating location. But it isn't all about the warm temperatures. UF junior Chad Ross said a strong alumni presence takes tailgates to the next level as alumni have tents set up, music blasting and grills smoking before students even wake up. "The University of Florida puts the gator in tailgator," said Ross.
3. Louisiana State University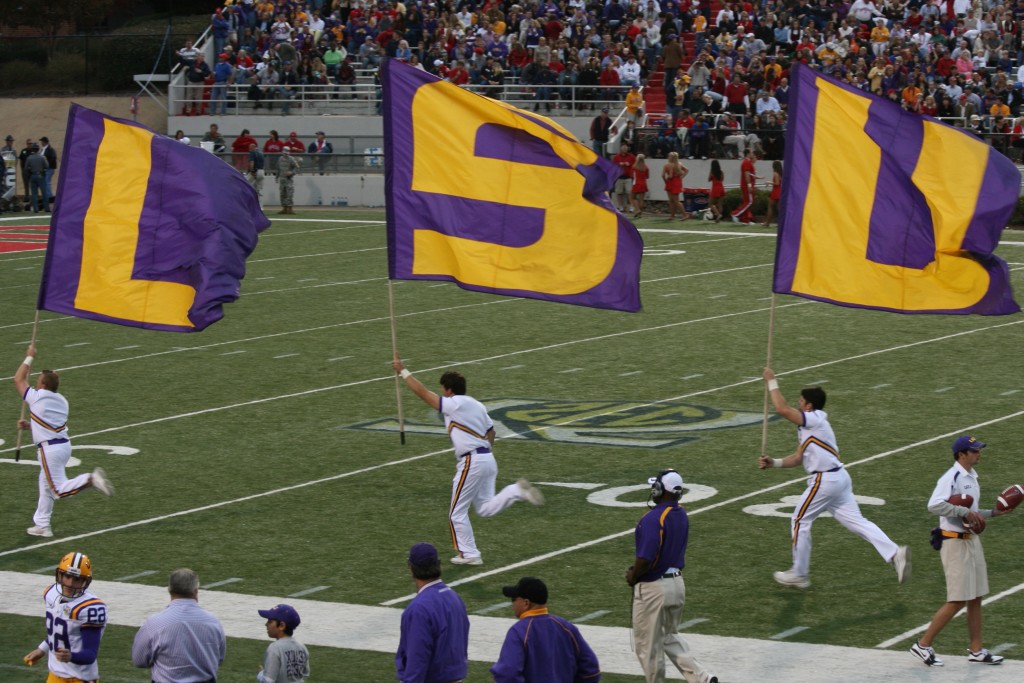 Some schools have fancy stadiums and quirky traditions, but LSU's commitment to food makes this tailgate extra special. Instead of the standard hot dogs and hamburgers, here you'll find jambalaya, gumbo and even alligator. What could be better then sipping a beer and chowing down on some famous Louisiana chow?
2. University of Mississippi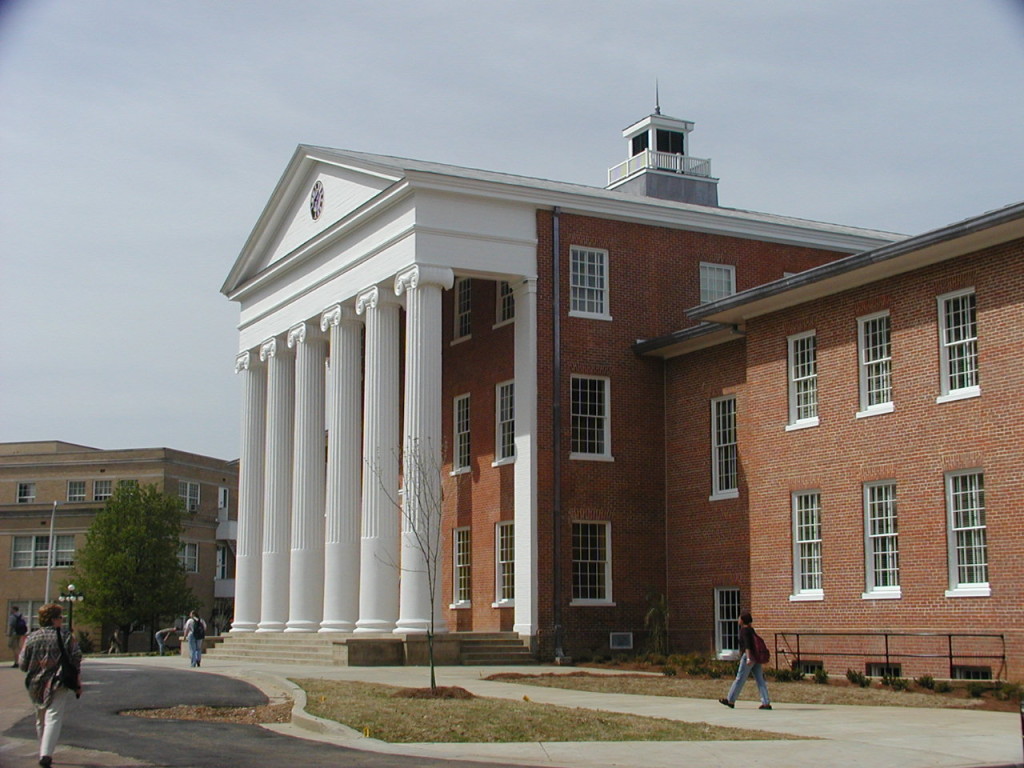 Ole Miss tailgates with some serious class. If you're looking for a sloppy out of control party, you've come to the wrong place. The legendary Grove, a 10-acre spot on campus, is a hot spot for some of the best-dressed fans in the nation, sporting collared shirts and slacks. It's also filled with pop-up gourmet restaurants that will really light your fire before kick off. Enjoy the best shrimp and grits in the game.
1. University of Tennessee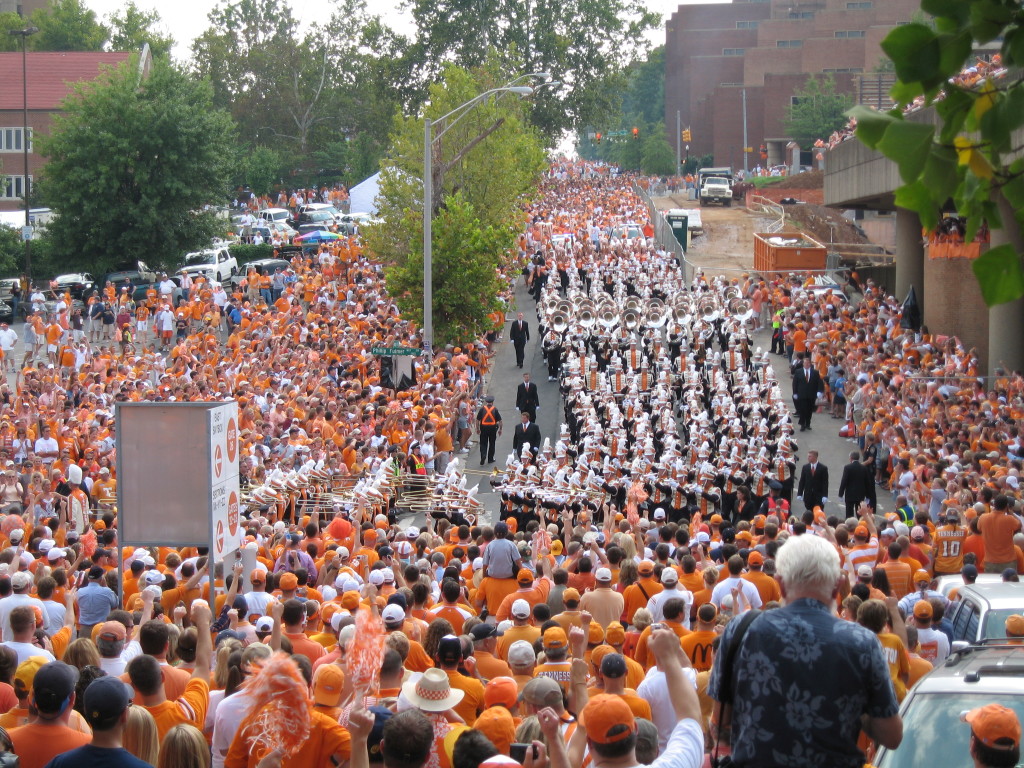 Tennessee has a unique tailgating tradition that blew all of the others out of the water. Literally. Fans got bored of tailgating on land and decided to move the party to the river. Dubbed sailgaiting or boatgaiting, the Vols get the party started on boats. The Tennessee river fills with boats as fans cheer on their home team. Boat-hopping on the water with some of the most passionate fans in the nation is a guaranteed good time.
For more college rankings, check out:
CM's Top 10 Colleges with the Hottest Girls
The 10 Most Progressive Campuses
CM's Top 10 Schools for Greek Life
CM's 10 Most Health Obsessed Campuses