College shouldn't be the time to slack when it comes to health and fitness. Students need to take advantage of the available resources and evolve into their best selves, especially while away at school. Many universities offer countless resources that help students stay mentally and physically healthy. These colleges consider wellness amenities like recreation center features, workout classes, access to local gyms, academic nutrition programs and on-campus dining evaluations.
10. Rutgers University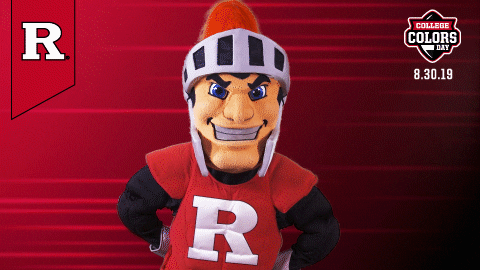 Ensuring a healthy lifestyle includes more than just having a recreation center; it goes into the food offered and teaching students about nutrition. Rutgers University offers a wide selection for every dietary need with a group called the "Rutgers Healthy Dining Team," who work to educate the student body on the importance of eating well-balanced meals. Within Rutgers' academic nutrition program, they emphasize nutrition research and offer bachelor's, master's and doctoral degrees in nutritional sciences.
Fitness-wise, students have a wide variety of ways to stay active and motivated. Say your favorite workout class gets filled up, students can easily just take the class at another recreation center. Students run the workout classes—which they can attend both virtually or in-person due to COVID-19. Body Pump stands out as a favorite class among Rutgers students, and it teaches you form and technique when it comes to lifting weights. Body Pump aims to take the intimidation of the gym out of students.
"You can go as heavy or light as you want in Body Pump. It's a great introduction to lifting and really builds up your confidence when you lift in an actual gym," Rutgers junior Nicole DeCeglie said.
The gym itself includes a rock wall, basketball courts, Olympic-sized pool and a large area dedicated to workout machines. If students want an off-campus option, a wide variety of gyms sit just outside of campus, including OrangeTheory Fitness, Retro and Planet Fitness. Rutgers tries to ease students into being mentally and physically healthy, as shown through their recreation center offerings and dining variety.
9. University of Iowa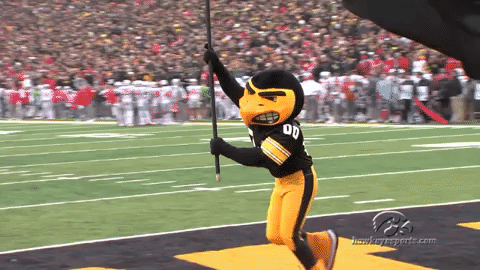 At the University of Iowa, the dining options offer more than your average college dining experience. You can find options for just about any dietary restriction. For off-campus healthy options, Bread Garden Market (known amongst students as the more "hip" Panera) lives conveniently right off campus.
Within the nutrition programs at Iowa, the university offers a physical activity and nutrition science minor. This minor gives students the knowledge for focused areas of study like health professionals, personal coaching and fitness, healthy psychology and health promotion.
Even with the pandemic, Iowa allows students the opportunity to sign up to work out in the campus recreation center. Additionally, you can take part in both in-person or virtual fitness classes, run by the students themselves. The recreation center pleases any type of student who wants to be active, especially with its country club vibe. As soon as you walk into the gym, you can't miss the enormous rock wall that reaches 52.5 feet tall. Not into rock walls? Then you will definitely be into the idea of floating around in their leisure pool. Now, how many colleges can say that?
The entire complex stands three-floors tall, holding plenty of space for students to socially distance and get their daily workout in. If signing up ahead of time for the gym doesn't appeal to you, many students visit the gyms right outside of campus. Some of the most popular include OrangeTheory Fitness and Hot House Yoga.
"Depending on your high school experience, the transition to college can be extremely difficult in terms of paying attention to your nutrition," University of Iowa sophomore Maddie McCarron said. "The university does a good job emphasizing on how the transition isn't easy."
The University of Iowa works to make their students feel understood and welcomed by promoting their health and wellness opportunities.
8. Vanderbilt University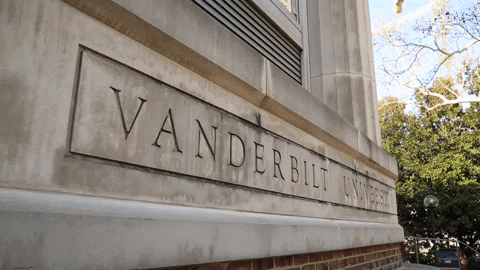 With an indoor turf football field, 300-meter rubber track, multipurpose pool, bowling alley and climbing wall…what more can an active student ask for? The Vanderbilt University recreation and wellness center offer activities for just about every type of person. On top of this, the university holds a cooking class that can accommodate groups of up to 60 people per class. Even during the pandemic, the university ensures that all students have a way to safely make use of all these facilities and options. Students can easily reserve squash courts, a time slot to attend the gym or any other of the many opportunities available.
Off campus, a large number of students at Vanderbilt take advantage of nearby gyms.
"A lot of organizations on campus partner with instructors from nearby gyms, where they raise money for local charities by hosting virtual workout classes," Vanderbilt senior Rachel Mintz said.
These partnerships promote health and wellness while raising money for those in need as well. For on-campus health, the dining halls additionally offer a wide variety of food options and provide a resource called "NetNutrition." This ensures that all nutrition and allergen information have consistently been up to date on every food option in each dining facility.
Meanwhile, Vanderbilt offers a nutrition program where a group of experts recommend pre and post-workout foods, healthy snack ideas, supplement use and any other questions that may come to mind. Academic-wise, Vanderbilt University students can apply to the university's medical center, where they focus on human nutrition studies. Specifically, these researchers focus on studying diet, body composition and human metabolism. Taking into account the unique offerings Vanderbilt has for its' students, they provide outstanding resources to take care of everyone's health.
7. Boston University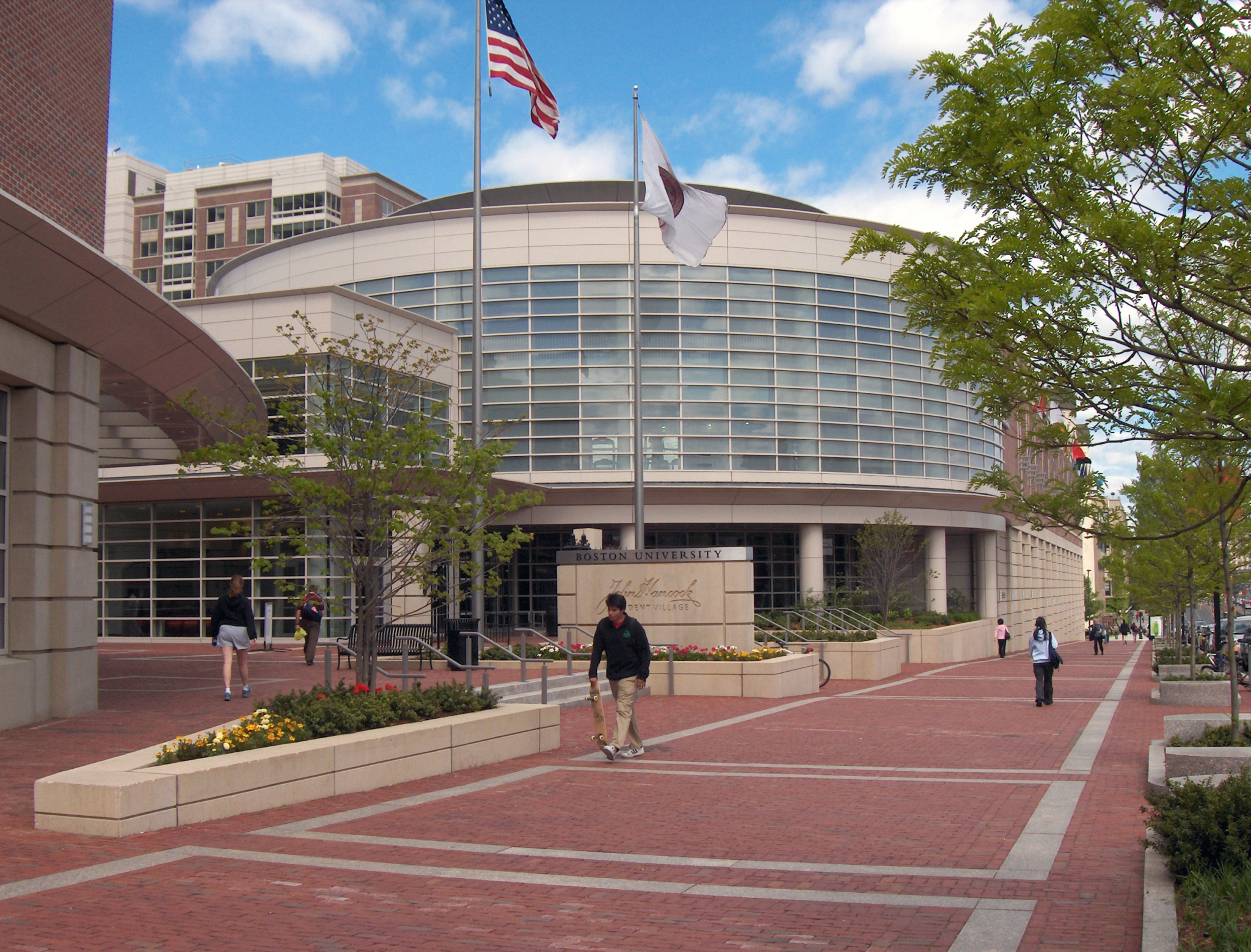 Every college student's dream: city-living. Sitting in the middle of Boston, BU students never run out of options when it comes to nearby gyms. You can find spin classes, boxing classes, yoga, as well as your typical workout gyms. The main recreation center at BU, known as "Fit Rec," contains three floors, a track, basketball courts and multiple workout machines. Additionally, the gym gives students access to a pool, rock climbing wall, lazy river and hot tub.
Due to the pandemic, the gym can only stay open for limited hours with a limited capacity, which caps at two hours.
"Since you can only be at the recreation center for a specific amount of time, many students have been going to spin or boxing classes that can be found right down the street," BU junior Sarah Anwar said.
The fitness classes also switched to a virtual format, which influenced many students to attend off-campus gyms in the Boston area.
In the department of health sciences at BU, you can choose from a wide variety of nutrition tracks geared towards anything that interests you. These include the nutrition science track, dietetics track and nutrition & health track. Meanwhile, students have access to a limitless amount of food options by attending BU. With the benefit of an enormous city like Boston, students can find tons of healthy options for a diverse range of foods. Boston University ensures that they fit the needs of every student that attends the university.
6. James Madison University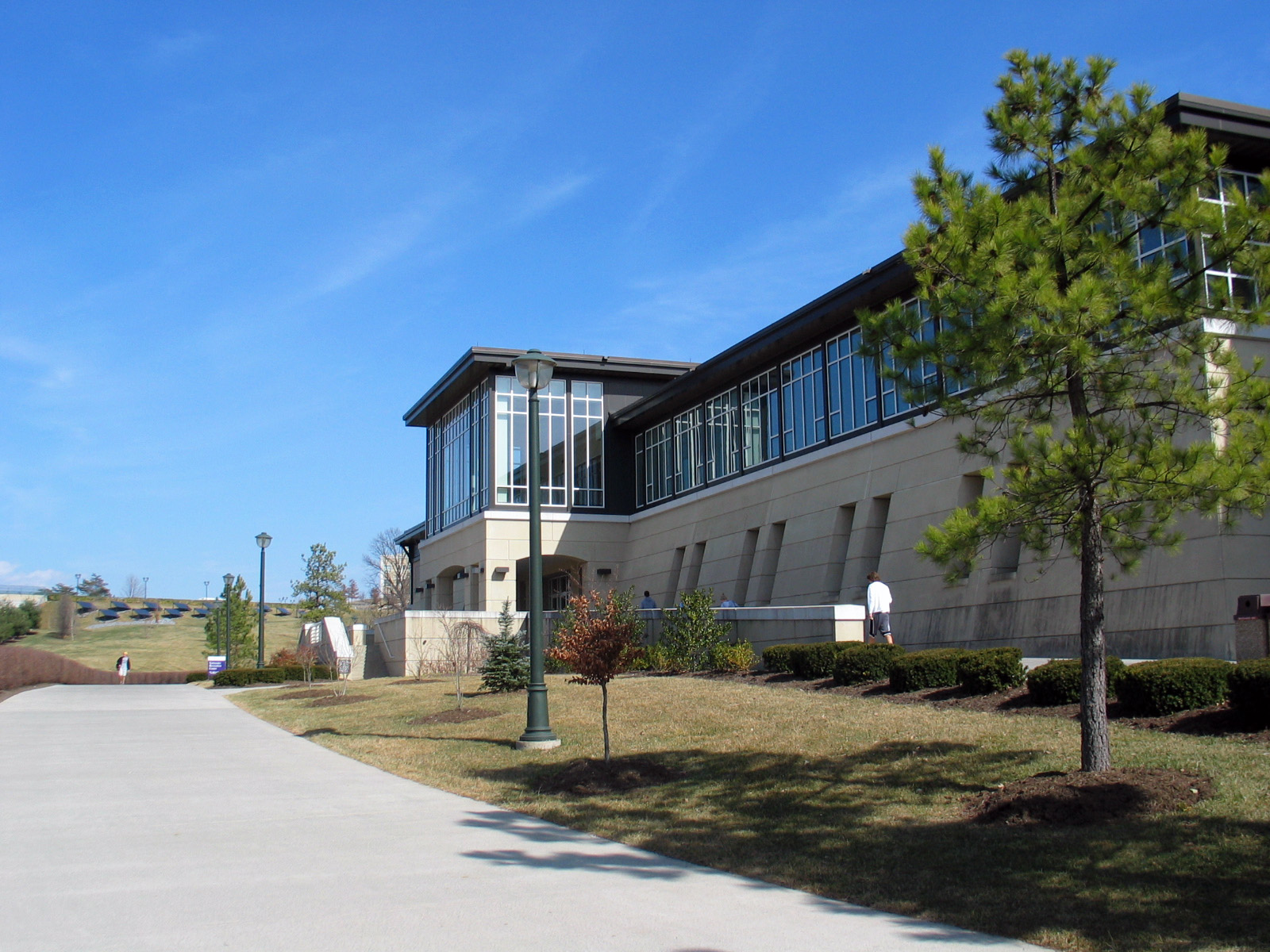 Looking for a university with an impressive recreation center, supportive environment and food to die for? JMU offers an incredible amount of options when it comes to food. Their dining options only increased over the previous few years, now offering vegan, gluten-free and more options for every dietary need. The variety of options both on and off campus provide students with the food they need to stay physically and mentally healthy. Not only that, but the main recreation center tends to be a favorite spot of the JMU campus.
"The gym is the best place ever! It's enormous, and they now offer both in-person and virtual workout classes," JMU junior fitness instructor Ava Lopez said.
In the university's wellness center, students can even get massages and physical therapy treatments.
When looking off campus, Harrisonburg has tons of gyms, but students tend to take the scenic route and go on hikes or bike rides. In terms of the nutrition programs offered at JMU, they offer a specific dietitian major, a unique program specific to the university. Required coursework includes various chemistry and psychology classes, and of course, nutrition. JMU students describe their school as an extremely positive and supportive environment, proven by the means they go to for student well-being and support on a daily basis.
5. Tufts University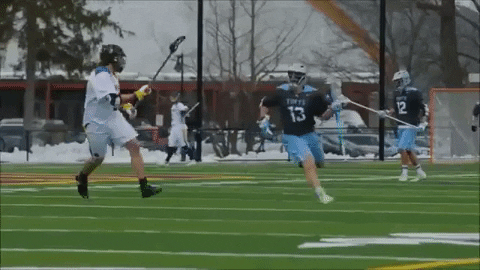 With an indoor track, pool, sauna and 24/7 access to certain gyms, Tufts University provides limitless opportunities for all of their students. In addition, students can get help from a team of full-time strength and conditioning specialists and sports medicine experts. Right now, all of the university's fitness classes switched to a virtual format.
"Since our main recreation center has limited hours and you need to reserve appointments, many students have been going off campus to work out," Tufts sophomore Hannah Norton said.
Some nearby gyms that students attend include Boston Sports Club, Jackson Gym and various spinning gyms. Additionally, Tufts' several dining halls ensure that every student eats a well-balanced meal that keeps every type of dietary restriction in mind, like vegan, kosher, vegetarian, etc.
Tufts' resources for students prove their dedication to the health of their students. The nutrition sciences program at Tufts University focuses on human growth and metabolism. Additionally, students in the program can further concentrate in studies like food sciences, psychology or dietetics. All of Tufts' efforts goes towards making sure that their students feel comfortable in terms of keeping up with their health, while knowing that the university supports them.
4. UMass Amherst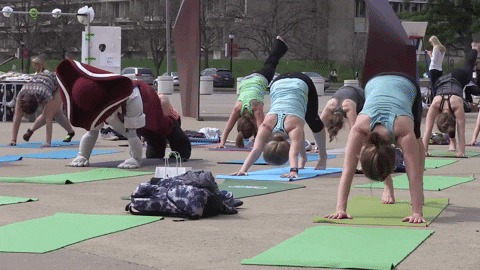 UMass Amherst exemplifies health and wellness for every student on campus.
"Everything in the dining halls are locally sourced, so it's encouraging to choose healthier, fresh options," UMass Amherst junior Zachary Pessin said.
Not only does the university provide amazing, delicious food for every dietary need, but also state-of-the-art recreational centers as well. With multiple story gyms, two pools, six basketball courts and a smoothie bar right at the exit of the gym, students always get a great workout in.
Currently, their main recreation center offers virtual classes, which allows students to stay active even if they cannot attend the gym physically. However, if you get a negative test result for COVID-19 twice a week, you can sign up to use the gym and attend in-person fitness classes. Additionally, local gyms like Planet Fitness and Hampshire Athletics are less than a five-minute drive from campus. This allows students to work on their health and stay in shape while living on or off campus at UMass.
In terms of academics, the Public Health and Health Sciences department at UMass Amherst offers a bachelor's, master's and doctorate degree in nutrition. The department faculty currently prioritizes reducing the spread of the COVID-19 virus throughout the university's population.
3. University of Colorado Boulder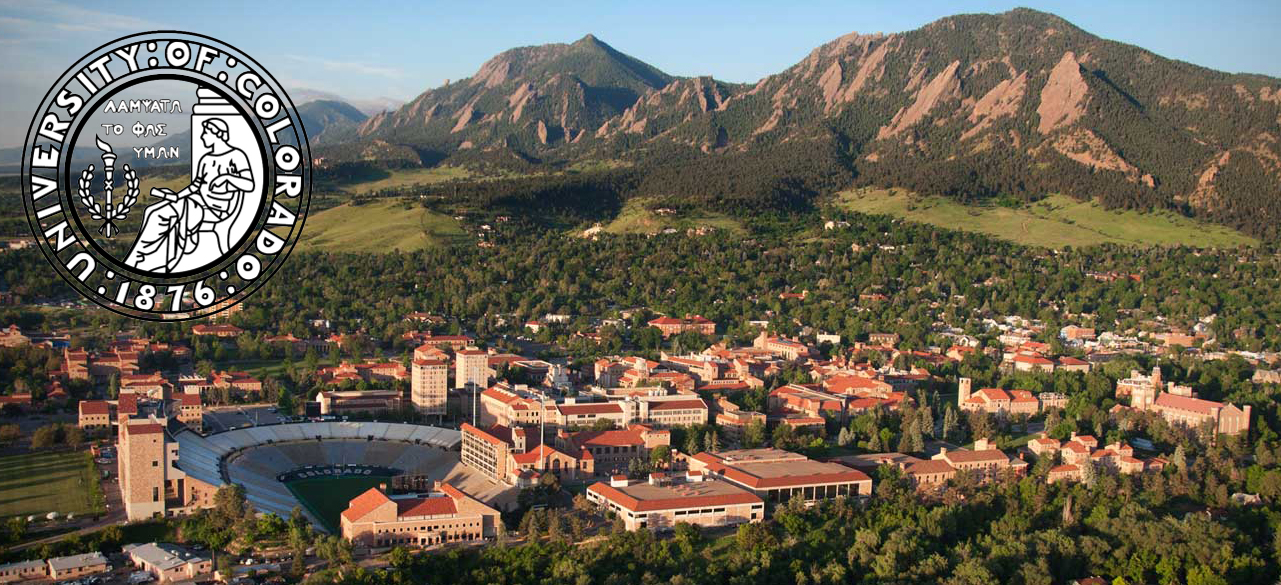 The University of Colorado Boulder promotes that their students should strive to "Be Boulder." The university uses this campaign to promote positivity, going hand-in-hand with ensuring the health of its students. In addition, the university's incredible recreation center comes complete with a rock wall, pools and basketball courts. Not to mention the breath-taking scenery of Boulder, known and loved by students.
"When picking schools, I based it off the outdoor programs that they offered. Nothing beat the options at Boulder," University of Colorado Boulder junior Grace Irwin said.
Students can get involved with many recreation opportunities, like the popular white-water kayaking program, all while spending plenty of time hiking and skiing with fellow outdoor enthusiasts. The university allows students to use the recreation center if they make an appointment ahead of time, but with the amazing views, most tend to choose the outdoor activities. With these beloved outdoor options to stay active, not many students choose to go to other gyms outside of the university. However, those who do attend nearby gyms typically go to Anytime Fitness and Mountains' Edge Fitness Center.
Dining-wise, the university works with registered dietitians to ensure that the food reflects the variety of health needs of the students across campus. Their meal plans even offer "Munch Money," which can be used for cafes and markets around campus. In terms of their nutrition programs, Boulder offers both a Nutrition and Health Living certificate and a Client-Directed Counseling certificate. These programs work to excel your knowledge and interest in nutritional sciences. The University of Colorado Boulder provides their students with a limitless amount of options when it comes to staying active and learning about the importance of making your nutrition a priority.
2. Purdue University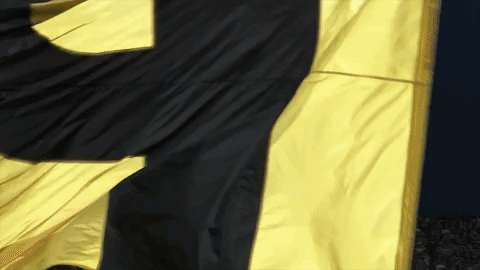 Purdue University cannot be missed by any student who prioritizes health and wellness. The main recreation center at Purdue, France A. Cordova, serves as a gym easily accessible to all students across campus. Both athletes and non-athlete students use the D1 training facility, while athletes use additional gyms as well. Due to the pandemic, students find themselves signing up for a slotted time to work out in the recreation center.
"The recreation center is really impressive! From the rock-climbing walls to the Olympic-sized pool with diving boards, there is something for everyone," Purdue junior Sophia Dasaro said.
To further accommodate students during COVID-19, all fitness classes take place on Zoom in the comfort of their own home. Students receive emails just about every day to remind them to stay active and take care of themselves. Virtually, the university offers "Group X," a term that refers to their workout classes. Group X includes various class options, both in-person and online, that appeal to any student schedule and style. In addition, the nutritionists that work with students can be reached virtually due to the pandemic. Speaking of nutrition, the dining facilities on campus offer a wide variety of options that fulfill any dietary requirements.
Within the Department of Nutrition Science, Purdue offers both undergraduate and graduate levels for nutrition science. Their research strengths specifically apply to metabolism and obesity, as well as population nutrition. Just outside of campus, you'll tend to find students attending CrossFit or Fitness Experience Total Gym & Spa. Purdue excels in focusing on their students' health, shown by the variety of options and resources accessible to their students.
1. Georgia Institute of Technology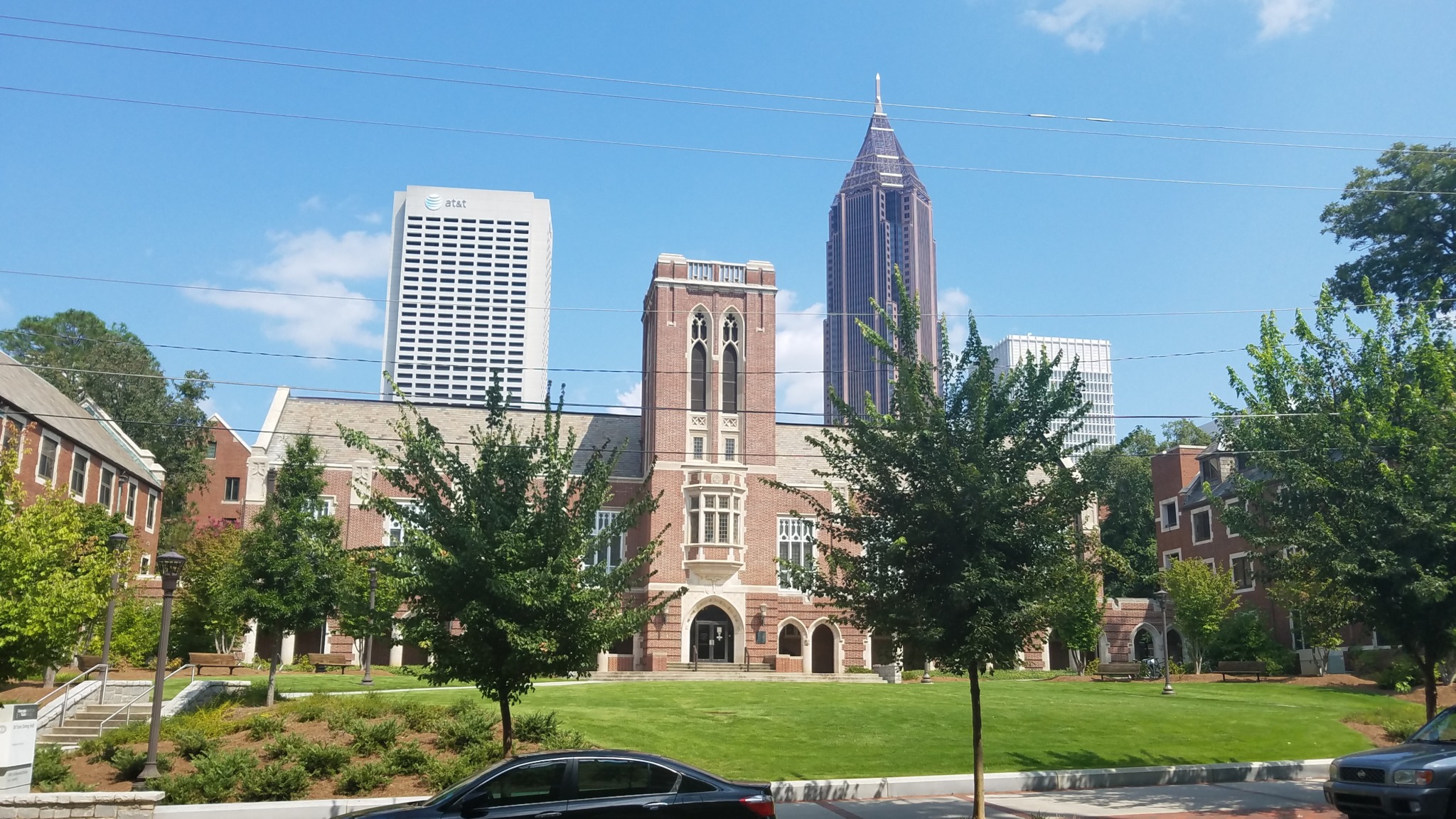 Fun fact, a massive pool originally built for the Olympics can be found at Georgia Institute of Technology! This university's advanced recreational facilities impress just about everyone who sets foot on campus. The remarkable five-floor facility houses weights and machines, fitness classrooms, cardio machines, an indoor track and a massage therapy office. Right now, you can sign up for both fitness classes and a workout time slot at the recreation center. Their virtual fitness class Rumble also stands as one of the most unique classes offered at the recreation center. Rumble utilizes cardio movements while mixing in martial arts.
Even though a majority of the fitness classes went virtual this previous semester, some still offer an in-person option. GE Tech even provides a leisure pool and water slide for students to take advantage of a (much-needed) mental break from virtual learning. Don't you wish every college had that? With the recreation center's limited hours, as a result of the pandemic, students tend to look to other gyms. In the meantime, students hang out at LA Fitness and Anytime Fitness Midtown because of their proximity to campus.
In addition, the dining options really catch the attention of students and others in the community. At the athlete dining hall on campus, a majority of the food revolves around vegetables, grilled chicken or any other food that will enhance player performance. You can find healthy options throughout all of the dining facilities, but the athlete dining hall really emphasizes  nutrition as a priority.
"Being an athlete, this additional dining hall really helps you stay on track with focusing on what you are putting into your body," Georgia Institute of Technology senior Anthony Steets said.
Academically, students can minor in health, medicine and society. The minor teaches students the basics of the field of health and medicine, which exposes them to the nutrition research that remains essential in understanding one's own health. This provides students with all the necessary resources to learn about health and nutrition, which puts them a step closer to benefitting their health in the long run.