Get the latest ranking of the Top 10 Colleges with the Hottest Girls.
Being hot isn't everything. But it sure doesn't hurt to add a little extra scenery to your college experience. Your campus is beautiful but part of its beauty is its student body. A healthy lifestyle, unwavering school spirit and brains landed these girls a spot on our list. These dedicated students know how to succeed, have fun and look good every step of the way.
2. University of California Los Angeles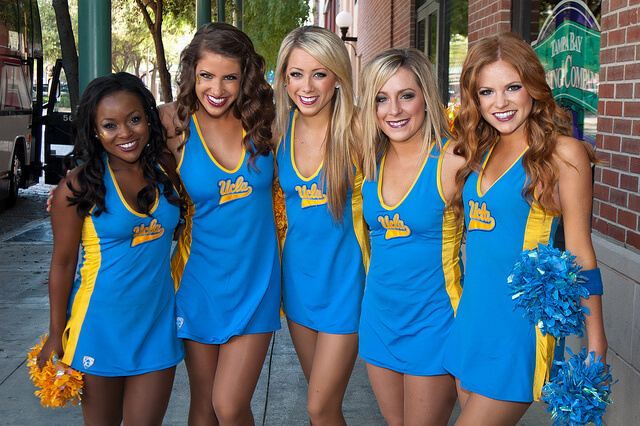 University of California Los Angeles attracts entertainment hopefuls—hot models, beautiful actresses and fashion addicts. Take a class at the John Wooden Recreation Center or if you've already had an intense workout today, then treat yourself to a massage or acupuncture instead (only in LA). Check out the Marina Aquatic Center where you can take classes in sailing or surfing with bikini-clad classmates or just watch the beautiful UCLA cheerleaders do their thing. "They have a lot of perks, but at the same time have to keep up a certain appearance. Their hair has to be a certain length, always in makeup and mandatory tans," junior Ava Abuchaei said.