Sunday brunch with a live band? Hogwarts themed dinners? Lunch made by Bobby Flay? Nope, you're not dreaming. There are actual universities that offer these exceptional meals. Say goodbye to the drab dining halls with mystery meatloaf Mondays. These ten universities are upping their dining hall game.
9. TUFTS UNIVERSITY- Medford, MA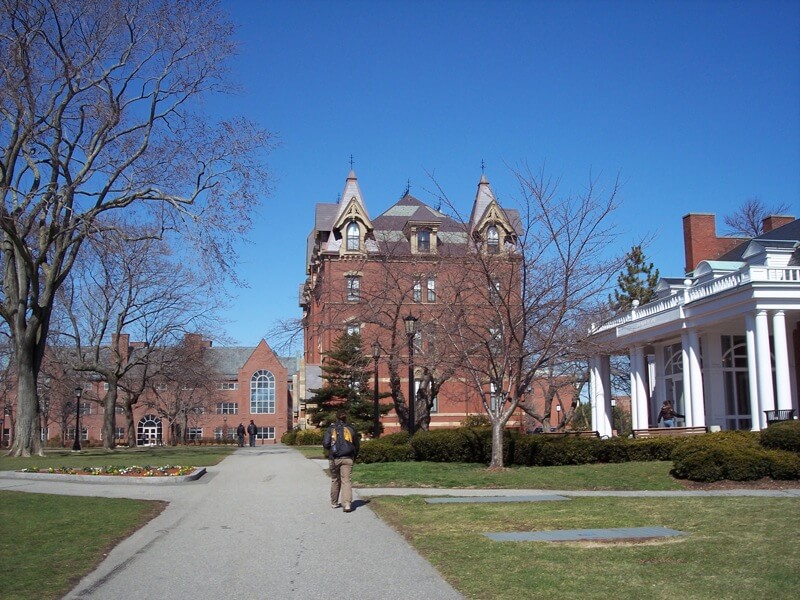 Imagine grabbing a fresh picked apple on your way to class. Thanks to the on-campus farmers' markets, students at Tufts University don't have to imagine. According to Thrillist, "[Tufts is great] for anyone who likes stupidly good food." On-campus dining hall Carm is known for tasty theme meal nights like stir-fry and pepper steak night, said sophomore PJ Allen. "My favorite meal last semester was a dinner where the Italian club sponsored an event at Carm," said Allen, "There was pasta, pizza, fish and cannoli and tiramisu for desert." Their motto "Think Global Buy Local" is prevalent throughout the sustainability commitments the university dining offers to their students. During the fall, the university even hosts on-campus farmers' markets to allow students access to fresh food. There are no eateries on the Tufts meal plan, but off campus has many popular eateries like Chipotle, Boston Burger Company and J.P. Licks. The vegan and vegetarian crew is covered with options at all the major dining halls on campus.
Related read: Top 10 Vegan-Friendly Campuses