King Arthur and knights, princesses and castles, Feudalism and Crusades: we've all had at least a brief introduction to the Middle Ages and medieval times either from history classes or from the movies you watched to procrastinate studying for history class. But have ever you considered… majoring in medieval studies? If not, think again.
We're here to help you figure out if it could be the perfect major for you (hint: it is).
What you'll be doing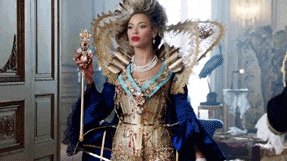 Studying the Middle Ages makes rescuing a princess locked in a tower look like a walk in the park. Whether you want to bury your nose in the history books or stare at the fresco paintings of medieval churches until your eyes cross, you'll have approximately twelve centuries worth of material to pick apart and learn from. You'll acquaint yourself with legends like King Arthur and maybe even become fluent in Ancient Greek. Because medieval studies fits into the "interdisciplinary" category, you'll have the opportunity to study the subject—or, more likely, subjects—that you're most passionate about in the context of one of the most influential periods in history
The classes you'll take
As a medieval studies major, you'll take classes in history, art, literature, linguistics, archaeology, philosophy and more. For those of us interested in everything with absolutely zero ability to pick favorites, medieval studies makes for heaven on Earth. You could go for a literature class, like Arthurian Legends, or try out an art history course that'll have you booking your plane ticket to Rome in seconds. If you've always wanted to learn a language, medieval studies offers plenty—sign up for Greek, Latin, even Old English, Middle English, or Old French. Once you've aced those classes, you'll get to move onto the more advanced stuff, like reading primary sources in the language they were first recorded. "Reading in that manner allows the reader to understand in greater detail the authors' thoughts and some of their untranslatable specifications," said Arizona State University alum Tristan Rebe. You'll get to see and understand the past in ways you'd never even imagine.
Medieval studies doesn't just mean studying the past. Wellesley College alum Cassie Hoef double majored in Medieval and Renaissance Studies and Computer Science. "I think studying medieval history really teaches you a strong appreciation for the rate of growth that we're looking at today and how technology is affecting our society. I could go on and on about all the fascinating connections between medieval studies and tech," Hoef said. You'll be learning so much more than history and art—you'll acquire an endless amount of skills, like critical reading and writing, research analysis and argumentative skills, not to mention a strong critical eye for our always evolving society.
Internships for this major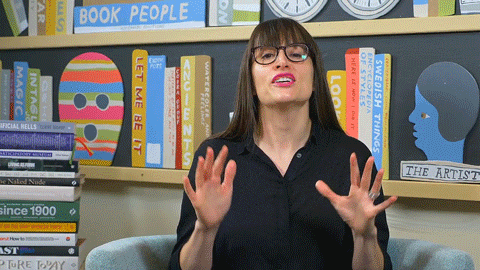 When your peers interview for their summer internships of data analysis at Wall Street financial firms and filing paperwork at Father and Sons Law Offices, don't stress.If humanities majors were paid $1 every time someone asked them, "But what could you possibly do with that degree?" they wouldn't even need to work, they'd just move into a super old castle in Scotland and call it a day. But don't let those Debbie-downers get into your head. The opportunities for someone with a medieval studies major are nearly endless. Interested in the art history side of medieval studies? Apply for a curation internship in the Medieval Art department at the Metropolitan Museum of Art, the largest art museum in the United States. Want to get your hands a little bit dirty? Go for the Heritage Management/Cultural Resource Management internship with the Irish Archaeology School. That's right—Ireland. Don't be afraid to go global. You could even apply for the Toronto-Rome Diploma Programme in Manuscript Studies at the Pontifical Institute of Medieval Studies if your ancient language classes left you wanting even more. Don't let anyone tell you that you'll have to spend your summers flipping burgers and going to Renaissance fairs; show them who's boss and build that resume like it's your job.
Career Opportunities
1. Archaeologist
Put those critical analysis skills and passion for history to work and start digging. Archaeologists uncover and analyze artifacts in order to study human history and prehistory. They also probably make a thousand Indiana Jones references every day because I mean, how could you not?
2. Museum Curator
An unbelievable amount of work goes into creating and assembling museum exhibitions. As a museum curator, you would put entire exhibits together by deciding what to feature, finding new and exciting pieces and organizing the space in a logical way, all to tell a complete and meaningful story to the patrons of the museum.
3. Archivist
It may not seem like it right away, but this is a big job. By collecting, organizing and preserving documents and artifacts that have any historical significance at all, archivists have a lot of control over what we as a society will remember as history. The special collections all over the world have taught us (and have even more to teach us still) about everything under the sun, which makes the people who control them pretty powerful.
4. Activist
A little surprised to see this one? Don't be. Think about it—growing up, we were all pretty explicitly taught that "medieval" can only mean white and European, but that could not be more wrong. "There has been a lot of progress made in opening it up to women's, POC, LGBTQ+, and disabled voices, (just Google the "global Middle Ages" or check out MedievalPoC's Twitter to see what I mean), but we still have a ways to go," recent Wellesley College graduate Morgan Moore said. Activist work in medieval studies doesn't have to mean speeches and rallies. Medieval studies majors who become teachers or lawyers hold the responsibility of changing the way our society talks about one of the most studied eras of all time.
5. Editing/Publishing
Once you've mastered Old Norse and studied some of the oldest texts we have today, going into editing or publishing makes so much sense. Just picture it: reading for a living, giving your input to people who actually want it. With your impeccable critical reading skills and a love for language and writing, helping people to perfect their labors of love could feel so fulfilling for you.
Reviews
"I would recommend the major for anyone who is interested in an interdisciplinary degree. The boundaries between literature, history, art, and philosophy are never as distinct as we try to make them, but it's particularly difficult to keep these categories while studying the Middle Ages… There's so much possibility in this field, so many new connections to make! Anyone who is interested in grappling with at least some of it should take a chance on medieval studies class!" – Abigail Sprenkle, Smith College class of 2014
"Honestly, anyone could fit into this major… The Middle Ages has a huge influence on the modern day and the knowledge of that time is consulted fairly regularly. For example, some medicines that have been created in recent years were informed by medicinal concoctions from Anglo-Saxon manuscripts. One of the biggest misconceptions about this course of study is that many think it only helps if you are planning to get into academia.  However, it is truly a rather widely applicable degree." – Tristan Rebe, Arizona State University class of 2016
"One of the best things about this major, for me, was that I got to take so many classes that were all so different—it really allowed me to lean into all my interests, and really the inability to choose between wanting to be an English major, History major, Classics major, etc. had a big impact on why I felt drawn to Medieval Studies… I would recommend it for anyone who has an interest in history or literature or art or architecture, or languages, or music, or religion, or! There's no one kind of medievalist, even though we all try to know something about all of these different topics, and we're also all trying to learn another language (or several). Basically, if you're interested in each of these topics and want to know more about how they are and have been connected. If you want to deeply explore the roots of trends in society today, ranging from huge political trends to very personal topics—medicine, music, religion, the role of kings and banks and female saints—medieval studies is a fantastic entry point." – Morgan Moore, Wellesley College class of 2015