Contemplating being a prospective Chemical Engineering major? Mathematical equations and chemistry striking your interest? Facing nerd jokes by others? Say bye to those jokes, and hello to earning future big bucks. Without a doubt, studying Chemical Engineering requires staying focused and constant studying, but once you achieve this milestone your future is astoundingly bright.
Continue reading to learn all about the prestigious Chemical Engineering major.
WHAT YOU'LL BE DOING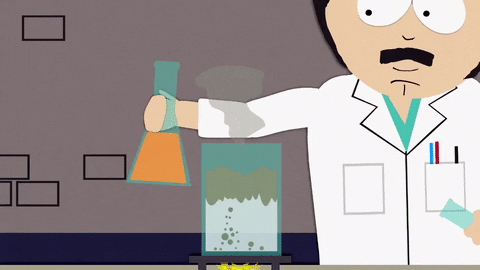 Chemical Engineering, an expansive major with a variety of important concepts, challenges students to master numerous concepts and skills. It requires upper level math and science classes such as organic chemistry and differential equations. Putting aside time in a quiet space allows for productive studying. Going to professors' office hours (almost religiously) ensures questions and concepts to be answered with detail and elaborately explained. Breaking down difficult mathematical and chemical equations takes the overall anxiety of being faced with a numerical, elongated equation.
THE CLASSES YOU'LL TAKE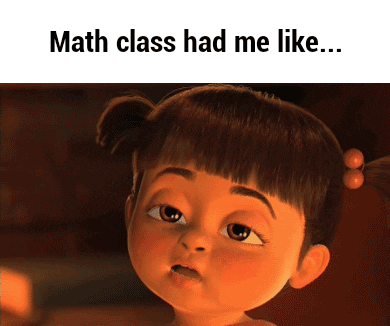 Chemical Engineering offers challenging, yet quite intriguing courses. In this major, you will be taking Organic Chemistry I and II. Commonly known as orgo, plan ample time for studying, especially for elaborate concepts such as substituting, eliminating reactions, and the detailed structuring of organic molecules. Excelling in math? Buckle up and get ready to take the differential equations class. Advanced math in high school? Good, but this class takes math a couple more levels above advanced. Two more classes you'll be consistently reviewing on the daily: fluid transfer and mass transfer. Chemical Process Safety provides interesting coursework with useful information in order to fix a chemical plant incident safely. This may seem stressful, but these classes will incorporate concepts that will further your understanding relating to the chemical engineering major.
INTERNSHIPS FOR THIS MAJOR
Earning an internship during college contributes to more experience and even more knowledge. Drew Carson, graduate of Pennsylvania State University '19 majoring in chemical engineering, engaged in an internship "at a pharmaceutical testing laboratory after my (his) freshman year, and then the two summers after that [he] stayed at Penn State to do research with a Chemical Engineering professor on biomimetic membranes." Taking large strides, Carson will be beginning to pursuing his PhD at Princeton University with a focus in biological research.
Kelly O'Boyle, senior at PSU majoring in chemical engineering, engaged in two internships. O'Boyle dedicated her summer time at the Johnson & Johnson Consumer, Incorporated in Skillman, New Jersey where she earned the title of Research and Development Intern. She tested and focused on method optimization of Neutrogena Makeup Remover Wipes. In addition, O'Boyle held a position as a Research and Development Co-op with Johnson & Johnson Consumer, Incorporated working on developing the formula of Listerine mouthwash. By putting yourself out in the professional environment, you will receive great results.
CAREER OPPORTUNITIES Chemical Engineer—testing simulation models and planning and building production plants
Research and Development in the Pharmaceutical Industry—developing new medicines, treatments, and cures to diseases
Research and Development Scientist working with Consumer Products—developing new products and services for society
Research and Development Scientist working in the Cosmetics/Makeup Industry—creating and bettering cosmetics for consumers
Researching and Teaching at a University—engaging in original or collaborative research in a variety of concepts and teaching college students on aspects of chemical engineering
REVIEWS
"I came into chemical engineering not fully understanding what it was about. I knew I loved chemistry and math in high school, so I figured it would be a good combination of those two. I found that chemical engineering is a discipline that requires very thorough problem solving. You don't focus just on the chemistry of things, although you need to know the fundamentals, it's more about using problem-solving skills to figure out the best way to do or make something. I really enjoyed this because it wasn't just memorization like some other disciplines may be. It was learning how to approach problems, not just learning and regurgitating information. It was tough, but I think it is a huge reward to get through chemical engineering and realize your career options are almost limitless," said Carson.
"This journey of pursuing my chemical engineering degree at Penn State University has definitely been the most challenging thing I have ever done in my life, but I know once I complete it in May 2020, it will be one of the greatest things I will ever accomplish. That fact, along with friends and family, has been what has motivated me throughout all the ups and downs of college. You cannot get through engineering alone; study groups and friends are what keeps you sane and focused throughout each semester. As I've progressed through college, I've learned to work incredibly hard during the week so I can relax and have fun on the weekends. Engineers definitely "party on a schedule" because unfortunately we have so much work that not every weekend can be free time," said O'Boyle.
"I usually focused on understanding the mathematics behind the concepts, which helped me because I really enjoy math and it comes easy to me. I really enjoyed my Mass Balances class because I was taught how to think without the math and use common sense to understand concepts. I also really enjoyed Green Chemistry-Bioremediation because Dr. Wood made the class very enjoyable by his passion in the subject and the humor he brought to class. Graduating and earning a job motivated me to stay focused and continue through the challenging major of chemical engineering," PSU graduate and chemical engineering major Rosemary Campbell said.