You love to dance more than anything, and you have dreamt of performing around the world with a prestigious ballet company since you could stand. However, the thought of 300-person audition classes for one company spot at big New York City auditions gives you Black Swan vibes. You love dancing every day right now but want to explore other career options while maintaining a rigorous training schedule. If this sounds like you, the ballet major makes total sense. You will chase the dream you've had since childhood while also providing yourself with an education in case your dance career doesn't go as planned. After all, if Natalie Portman's character had gone to college, maybe Black Swan wouldn't be as depressing.
Here's CM's guide to the ballet performance major.
What You'll Be Doing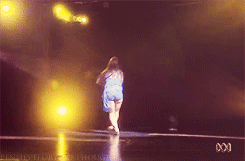 Prepare to dance from four to eight hours a day, five to six days a week. While ballet classes may sound easier than microeconomics or organic chemistry, don't underestimate the difficulty of a BFA Ballet program. "There is no opportunity for day dreaming in class. I would compare this experience to being on a college sports team," Texas Christian University sophomore Caroline Biondo said.
Despite the intensity, the close-knit nature of a ballet BFA program will give you an automatic family to ride the roller-coaster of college with. "Most of us do not have time to take part in Greek life, therefore the dance school becomes your sorority," TCU sophomore Maria Biondo said. While you might have to forgo drinking on Thursdays so that you don't look like a total fool in your Friday 9 a.m. ballet technique class, the ballet majors can still have the typical college experience of going to football games and frat parties.
The Classes You'll Take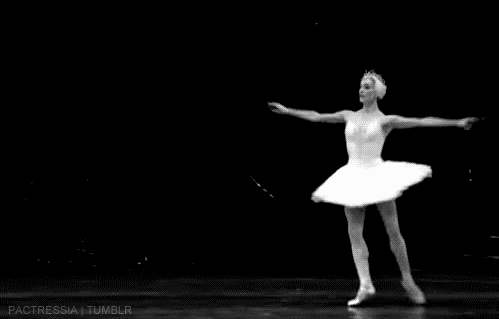 Daily ballet technique classes require utmost engagement and effort unlike most large college lecture classes. Classes often include ballet technique to pointe class, partnering and other styles of dance such as modern technique. Other dance elective classes include anatomy, lighting design, piano and music, stage managing, choreography and Pilates. Teachers expect their students to work as physically hard as they do mentally. Choreography classes often involve hours of work outside of class but provide an opportunity for an added bonus of work featured in end of semester student choreography performances. Anatomy and dance history classes allow dance majors a taste of typical college classes, with papers, presentations and written tests. Pilates classes and other fitness classes that also teach dance majors how to become different types of fitness instructors add a unique touch to a college education. Many programs also emphasize courses such as arts administration in order to widen the range of careers that ballet majors can go into.
Most ballet majors graduate with an additional minor if not a double major in a completely different field. This means that you have a packed daily schedule and your classes sometimes go from 8 a.m. to 9 p.m. "I can't say it's the best thing to run from ballet to a lab class with pins flying as I stuff tights into my backpack, but with a little perfume and a hairbrush, it's a little more tolerable," Biondo said. You may think that Baby from Dirty Dancing had it rough, trying to fit secret dance practice into normal life while avoiding suspicion from her family. While dance classes are less of a secret affair, ballet majors live dual dance and normal lives on the daily.
Internships for This Major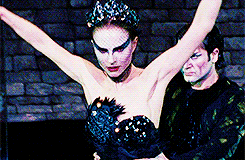 While you can't exactly just pop into a ballet company for a summer, ballet majors know how to use their summers wisely. From taking extra academic credits to staying in shape to working as resident assistants at ballet summer programs for younger kids and teenagers, these students stay busy as per usual. "This summer, I am attending ABT's Collegiate summer intensive in New York as well as their 5-week program as a summer assistant. I like to think of it as an internship," Biondo said. During the year, however, almost all serious ballet programs have a mandatory performance company requirement for all ballet majors. Students in the Oklahoma University dance program for example, have rehearsals for Oklahoma Festival Ballet from 6 to 9 p.m., Monday through Friday and on Saturday. "I really enjoy my Saturdays at OU because it gives more of a company feel. We have full company class all together from 10 to 11:30 p.m. followed by rehearsals until 4 p.m. or so," OU sophomore Hannah Knorr said.
While classes six days a week would be enough to drive most typical college students far away, ballet majors crave the rigor of daily life. "I wouldn't change my schedule at all. It's what I am here to do," Knorr said. Dancing all day may sound better than an internship of fetching coffee for uptight bosses but don't be fooled: no ballet major would tell you they had a relaxed college experience.
Career Options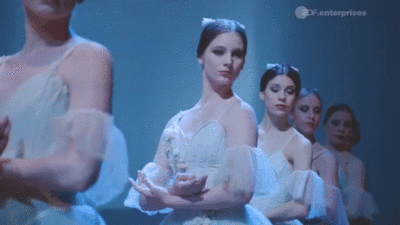 While many people think that getting a major in ballet significantly narrows your career options, it actually provides the key to a safety net of career options for dancers. "I had already been dancing professionally with the New York City Ballet for over a year when I broke my foot. I was only 17 and saw my career flash before my eyes. It was a big wake-up call that I couldn't dance forever and needed a back-up plan," Miami City Ballet dancer and Indiana University graduate Lauren Fadeley Veyette said.
1. Professional Ballet Dancer
While life may throw many obstacles in your path to the spotlight, you will learn to savor the sweat and sacrifice. Those who can make a career out of ballet enjoy expressing themselves and the work of choreographers on stages around the country and the world.
2. Fitness Teacher
While dancing for a career or in school, teaching Pilates or other fitness classes on the side serves as a great option to make money and have fun. Many dancers get a Pilates certification while in college through a typical two-year course done during college summers.
3. Executive Director of a Dance Company
While this position typically requires a Master's degree in arts administration, an undergraduate ballet degree provides the background needed to know the ins and outs of the ballet world. Company executive directors handle financial details and act as a liaison between dancers and artistic staff in terms of pay and benefits.
4. Dance Critic
If getting paid to watch ballet and write about it sounds like the life, become a dance critic. Your opinions matter. Sometimes they even have the power to make or break careers. The only downside? There are probably less than 50 well-paid dance writing jobs in the country.
5. Dance Teacher
Some say "those who can't do, teach." However, teaching ballet requires as much, if not more talent as dancing itself. Presenting dance steps and technique in a way that inspires children and teenagers to work hard at a difficult art form requires significant passion as well as knowledge.
Reviews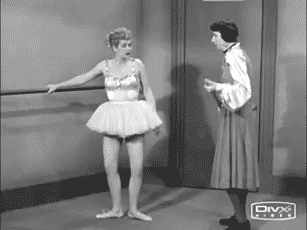 "I personally think that going to college put me ahead of other dancers. It really helped fine tune my training and give me more strength and confidence. In the ballet world, the college age years are usually critical times for your career and finding a job, but for me the extra time has added to my longevity and happiness of being a professional dancer." – Lauren Fadeley Veyette, Indiana University Class of 2007
"I definitely think I've had a unique experience as a university ballet student, but I don't think it's diminished my college experience. My schedule is different than others', but I still go to football games on the weekends, I have lots of non-major friends and I hate my 8 a.m.'s just as mush as the next person. My cohort is closer knit than other majors because our curriculum is so structured, but I think we still have the college life." – Victoria Holmes, University of Utah Class of 2019
"College has made me grow as a student and a dancer translating confidence, artistry and maturity into my work. I am a smarter and more informed dancer because of this experience."- Caroline Biondo, Texas Christian University Class of 2020
"TCU has been eye-opening in so many aspects related to academics, dance, people and experiences. The most important thing I have learned (so far) from my education here is that you can truly do anything you set your mind to when you put in all of your heart and your effort." – Maria Biondo, Texas Christian University Class of 2020
"Besides dance, my favorite part of being a ballet major is the community, or more like family-feel that embodies OU Dance. The people here—students, faculty and staff—are all so supportive and it creates such a positive atmosphere that promotes growth as not only an artist and dancer, but also as an individual. I didn't expect this magnitude of camaraderie in a dance atmosphere before I came to OU. The sense of community here at OU Dance is something I will surely take with me wherever I go." – Hannah Knorr, Oklahoma University Class of 2020