With all the buzz around Cannes 2021, you may be dreaming of long summer days along the French Riviera. But a pesky pandemic might not make that very easy. Don't worry though, you can bring the wonders of cinema into your own home with recipes fit for the refined palates of a French pastry chef, movie recommendations and decoration tips to create the perfect ambiance. It'll be an unforgettably glamorous night. Champagne not included, of course.
Read on for tips to hosting the ultimate film night: part-screening, part soirée!
1. Create a Guest List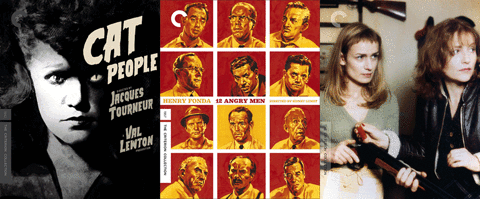 Start with your cinephile friends. The ones that repost Criterion Channel on their Instagram stories. The film majors, the A24 fans, the friends who talk trash about Woody Allen but secretly love Annie Hall. But after over a year apart, I'm sure any good friend would love to join a special occasion. Once you've secured a rough list of those attending, it's time to pick a theme.
2. Party Themes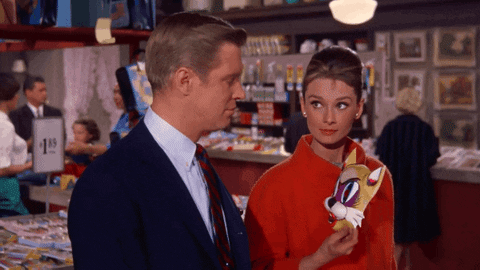 Consider the whims of Classic Hollywood or a relaxed beachside look. Remind guests to dress for the occasion, but don't settle for plain black dresses and generic tuxedos. Attire should be unique and funky, fit to the individual's personality and liking. If, like me, you're tired of seeing email or text invites, try sending invitations in the mail! Try cutting pieces of paper to look like clapboards or go all out with fancy card paper with lace edgings—let your creative side shine.
3. Time for Decoration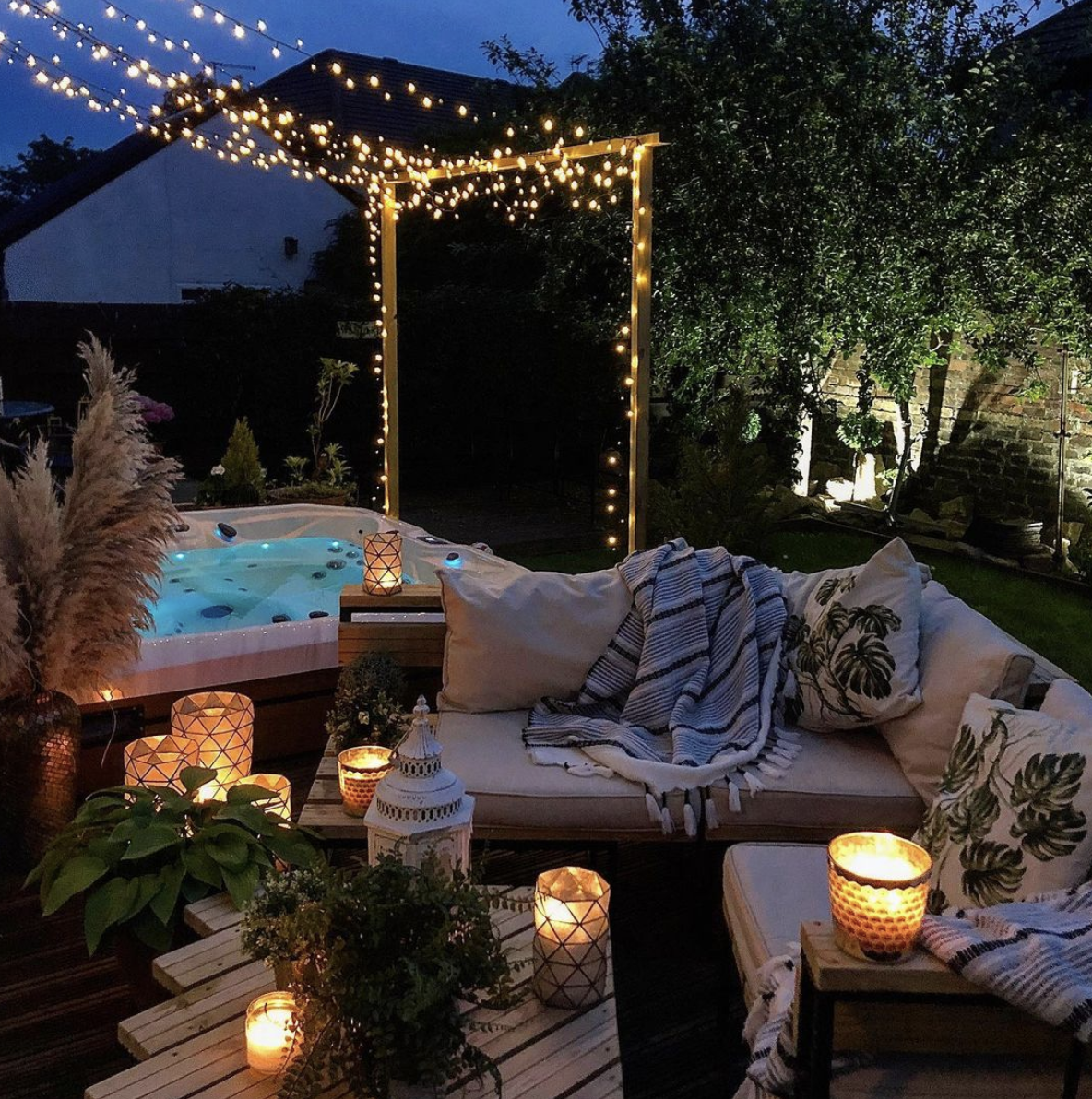 Steer clear of anything too tacky—this shouldn't look like your middle school prom. Think about your setting. A cozy garden set-up could work. Or simply a set up by the living room fireplace. Do you have access to a rooftop? Think about where your guests will sit. On lawn chairs or cushions? Picnic blankets could work in a pinch. How about some fairy lights to lighten up the atmosphere? If you're planning a larger-scale event, mini projectors and a large white sheet create an easy and functional set-up. Roll out a red-carpet entrance to make everyone feel like a film star. The perfect photo-op!
4. Hors d'oeuvres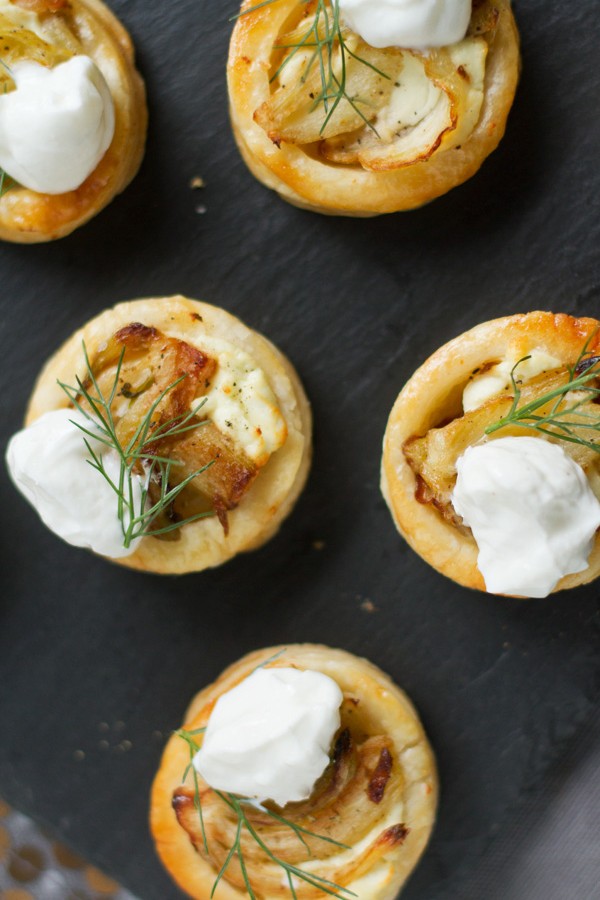 Small bites make the perfect snack for a glamorous night. You can serve these recipes on silver trays for an added touch of elegance. Recycled mini plates in gold or silver provide an eco-friendly, yet classy choice. Fennel puff pastry rounds, bite-sized pieces of decadence, will leave your guests swooning for more. Filled with fennel, thyme and fontina cheese, your tastebuds will water at the sight of these miniature tarts. You can even buy frozen puff pastry dough to save the hassle. Baking only takes 15 to 20 minutes and creates 24 rounds!
"I've served them made with feta and roughly chopped olives for a more Greek flavor; made with a sweet blue cheese and a dollop of creme fraiche, or topped with crumbled pancetta instead of, or in addition to, the mascarpone," Celebrity Chef Aida Mollenkamp said.
No party can be complete without shrimp cocktail and this oven-roasted recipe requires only 10 minutes of your time to create a tasty dip as well. Your platter will run out quickly so make sure to make an extra batch just in case. If you and your guests happen to love shrimp, a shrimp toast recipe featuring sesame seeds and scallions makes for an addictive and crunchy bite. Olives mixed in lemon zest, bay leaves, oil, and Aleppo pepper also provide simple elegance.
5. Desserts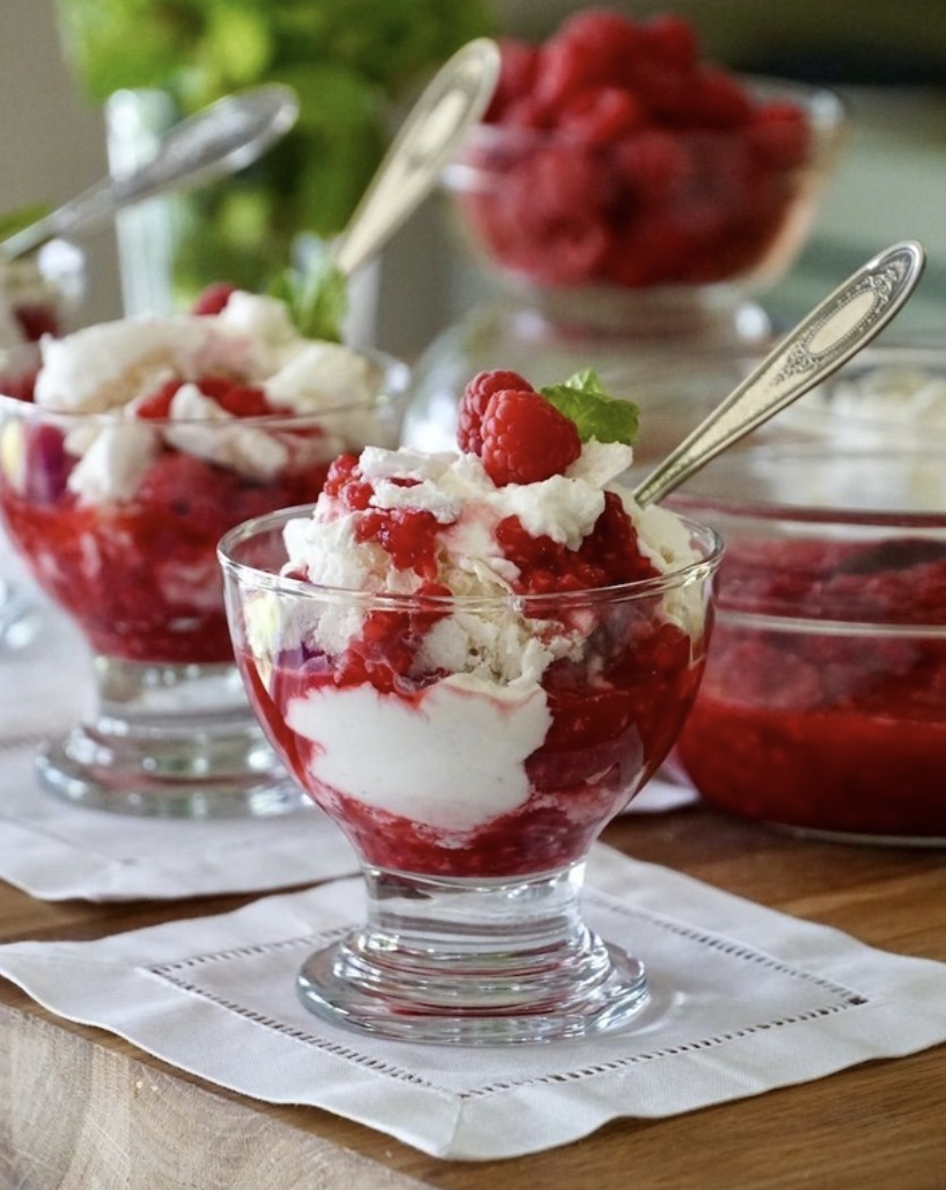 For everyone's favorite part of dinner, your dessert can be equally low effort. No-bake strawberry cheesecake bites require minimal prep-time but a whole lot of deliciousness. Mixing strawberries and raspberries with whipped cream and meringue creates an Eton Mess to die for. Meringue, soft and delicious, never fails to impress. If you're worried about running around all night, getting out trays of food, encourage guests to serve themselves—just add a large serving spoon next to the platter.
6. Drinks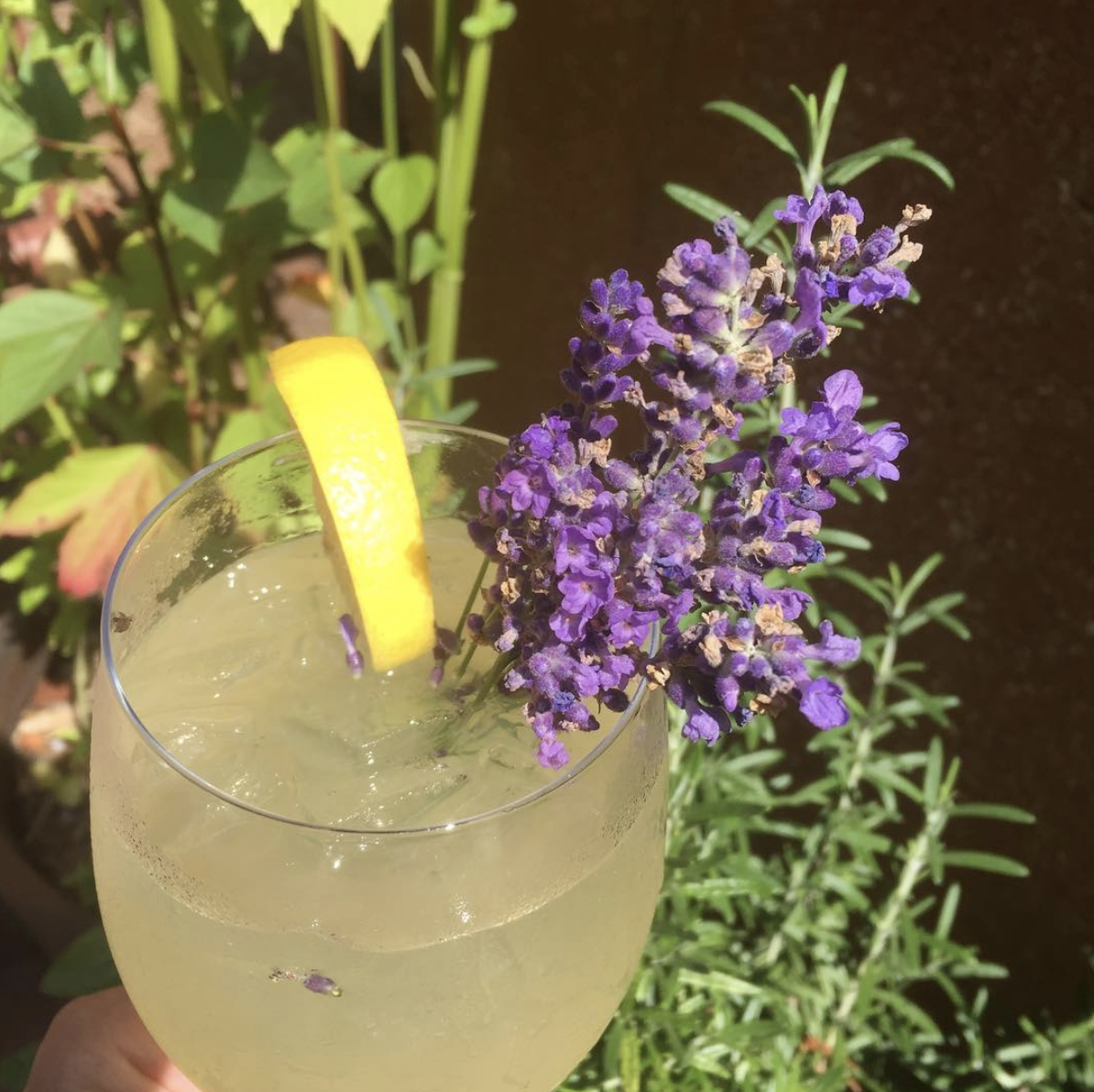 With or without alcohol, these wonderfully refreshing cocktails make a great addition to any party. Lavender spritzers simply need homemade lavender syrup, club soda or another sparkling beverage of choice, Prosecco, (if wanted) and ice. To make lavender syrup, boil a cup of water with four tablespoons of fresh or dried lavender flowers, add about a cup of sugar until fully dissolved. Simmer the mixture for five minutes, add two tablespoons of honey, then let the flowers steep off the heat for at least an hour to get the full body of fragrance and flavor. Store it in an airtight container—I personally like mason jars—for up to a week.
"When choosing your lavender blossoms for this recipe, use unopened buds that have not flowered completely," Chef Yuen Mi said. "Look for the buds that are bright purple but still tightly wrapped. You can also use dried lavender."
This recipe provides four servings so adjust as needed. Make it in advance for peace of mind come party time. The syrup can also be mixed with vodka and lemon juice for a lavender martini, butterfly pea and gin for a gin spritz and lemonade for a light refresher (please drink responsibly should you include alcohol in your beverages). College Magazine encourages non-alcoholic alternatives so that all guests can enjoy your specialty drinks. To create a more elegant look, serve with fresh lavender blossoms in the glass. Clear plastic champagne glasses make for a safe and bold choice. Keep plenty of sparkling and still water on hand for guests to enjoy and keep hydrated.
7. Music Choices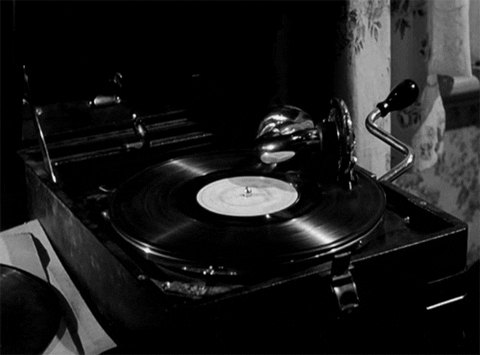 While everyone circulates around the hors d'oeuvres and mingles with one another, setting up a speaker will add to the ambiance. You can create a playlist beforehand, either on YouTube or Spotify to adhere to your vibe. Mellow jazz and Bossanova add sophisticated undertones or related soundtracks to your chosen films to amplify the night.
8. Pre-Film Activities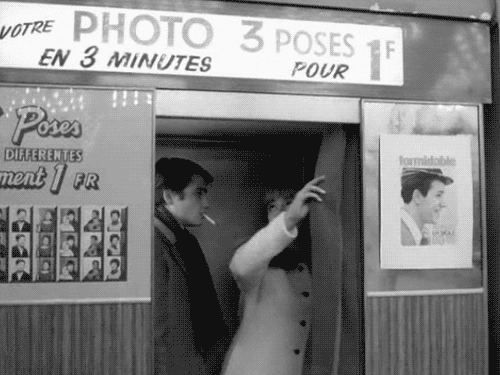 Next, activities like film trivia or charades can be fun icebreakers as well. Bring out the board games if you own any film-related ones.
"My 11-year-old cousin loves playing Harry Potter trivial pursuit with me," Bard College junior Penelope Bernal said. "So I introduced it to my friends, and they really enjoy it!"
For extra fun, set up a makeshift photo booth with a tripod or ask one of your friends to photograph guests with a camera to act like hired paparazzi. Polaroids also offer a wonderful party favor and memorable keepsake.
9. Picking the Film(s)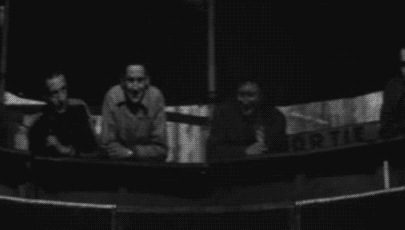 It's up to you if you want to center the night around a single film, a double-feature, or a film marathon. Signing up for a free trial to the Criterion Channel gives you access to a wide array of art house films—essential viewing in my opinion—or you can select experimental indie films based on your preferences. Every weekend, they also provide curated features if you're unsure what to pick. If hit blockbuster films feel more up your alley, then Netflix or Hulu give you many streaming options.
"The Criterion Channel gives you an amazing selection to choose from, especially for friends who aren't used to arthouse or foreign films," Wind-up Mice Visual Arts Editor Tyler Lee said.
The French Dispatch comes out this October, so in honor of the upcoming release, a showing of Wes Anderson's oeuvre may suit your evening. Other recommendations include The Umbrellas of Cherbourg by Jacques Demy, Wong Kar-wai's Palm d'Or nominated In the Mood for Love and Truffaut's classic Les Quatre Cent Coups. Exploring past Cannes winners sounds lovely too.
10. Enjoy the Night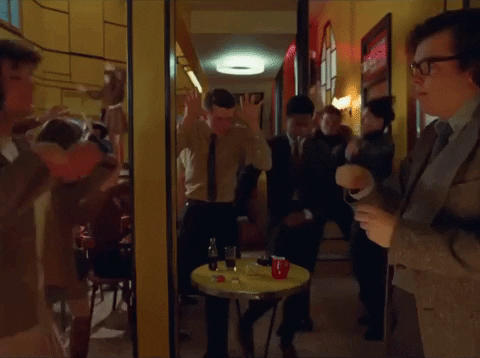 Most importantly, enjoy the pleasurable evening with your friends and pose for the camera on your way down the red carpet. After the film, feel free to DJ, or an eager friend to do so, to recreate a discotheque. After all, after-hours parties have a harder guest list to get onto.