We've all been there. Lying in the fancy medical chair lined with plastic, reclined all the way back watching the movie screen above our head playing Frozen for the seventeenth time in a row. To make the experience even cooler, we get to wear metallic sunglasses that make us feel like a famous actor or actress attempting to avoid eye contact with the flashing cameras of the paparazzi, when in reality we're just a little kid in the dentist office. Yes, the dentist office. The place you either loved with an extreme passion or dreaded going to every single year. Either way you would always walk out of the dentist office with a prize bag in hand and an extra clean smile. If you want to be one of the people who contributes to a child's happiness and teach them healthy dental hygiene practices along the way, the job title of a pediatric dentist might be just the career for you.
Read on for a guide on how to become a pediatric dentist.
What Exactly Does a Pediatric Dentist Do?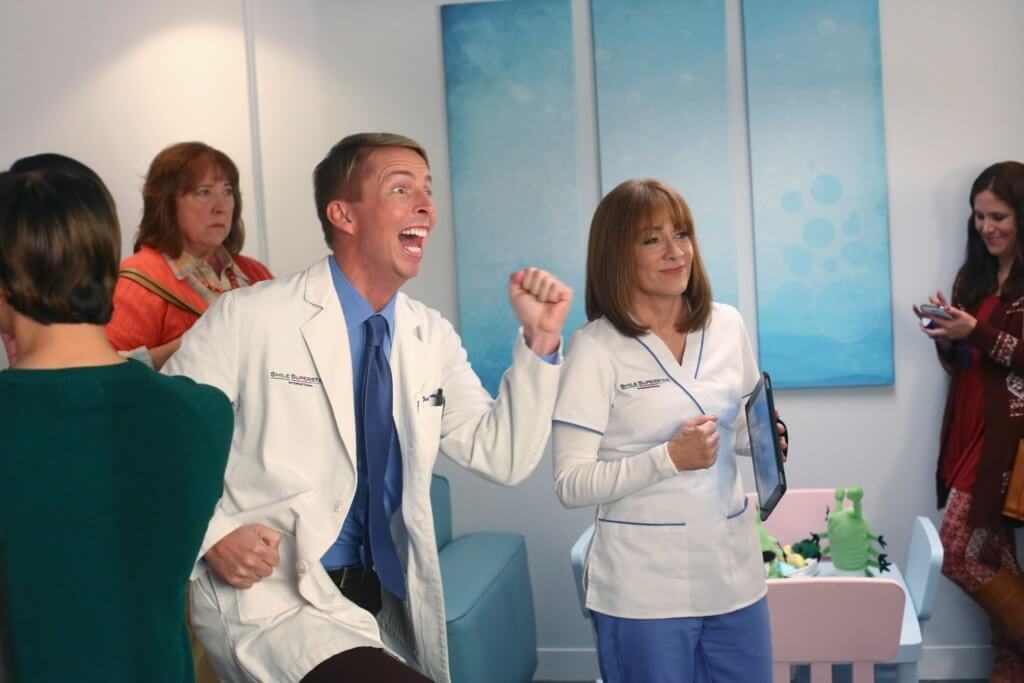 Simply put, a pediatric dentist provides oral healthcare to infants, children, teens and young adults. But what exactly does this entail? Here's a list of just some of the tasks pediatric dentists do:
Provide cleaning services such as fluoride, flossing and sealants to prevent tooth decay
Administer oral health exams
Take tooth X-rays to help identify any problems areas
Determine when teeth need to be realigned or a bite needs correcting and refer those patients to orthodontists
Fill cavities
Remove broken or cracked teeth
Treat sensitive teeth
Help create a positive experience associated with the dentist's office in children
What Does it Take to Become a Pediatric Dentist?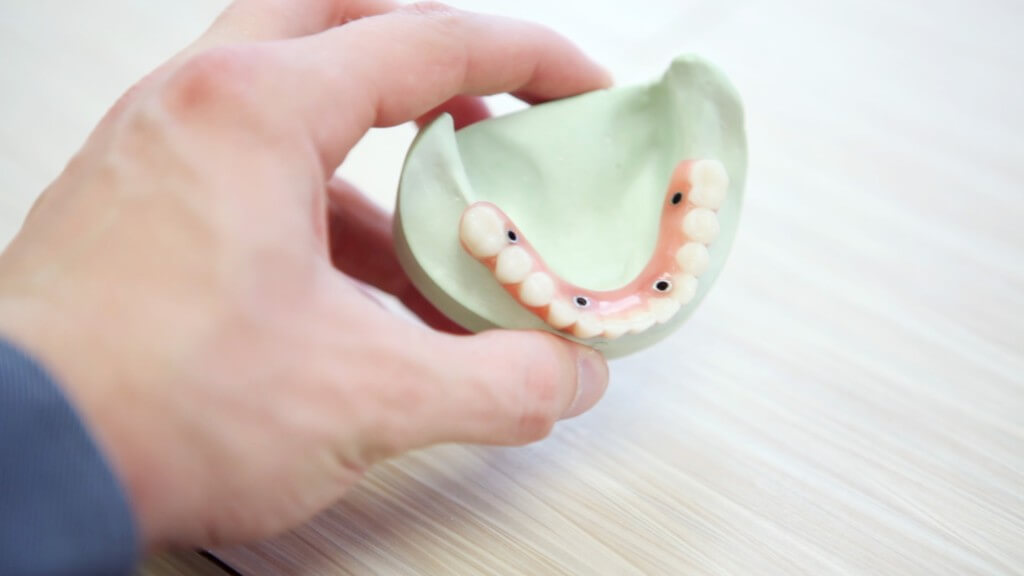 Becoming a pediatric dentist is a lot of work—a lot. Not only do you have to go to four years of dental school, which you need to get into first, but you also have to go to an extra two to three years of specialty school. Specialty school focuses on the type of specific dentistry you would like to practice; in this case, pediatric, where students learn about subjects involving child psychology and anatomy of the growing human while completing one research project each semester. If you do the math right, that's a total of seven years spent in schooling. And don't expect this type of schooling to be easy. Unlike undergraduate students, dental students take an average of 30 credit hours per semester. You'll have to amp up your study skills after taking just 15 credit hours in your undergrad.
At the end of dental school, students must also pass a state or regional board exam performing procedures on a module or person in order to get certified. You don't want a dentist performing surgery on you if they've never done it before. Once they complete these tasks, dental students can then start the long process of applying to specialty school. First, they have to actually apply. After their application is complete students will get several interviews with many different residencies. The best piece of advice for students is to go to as many interviews as they can because it's better to get picked by several agencies than none.
What You Should Know About Becoming a Pediatric Dentist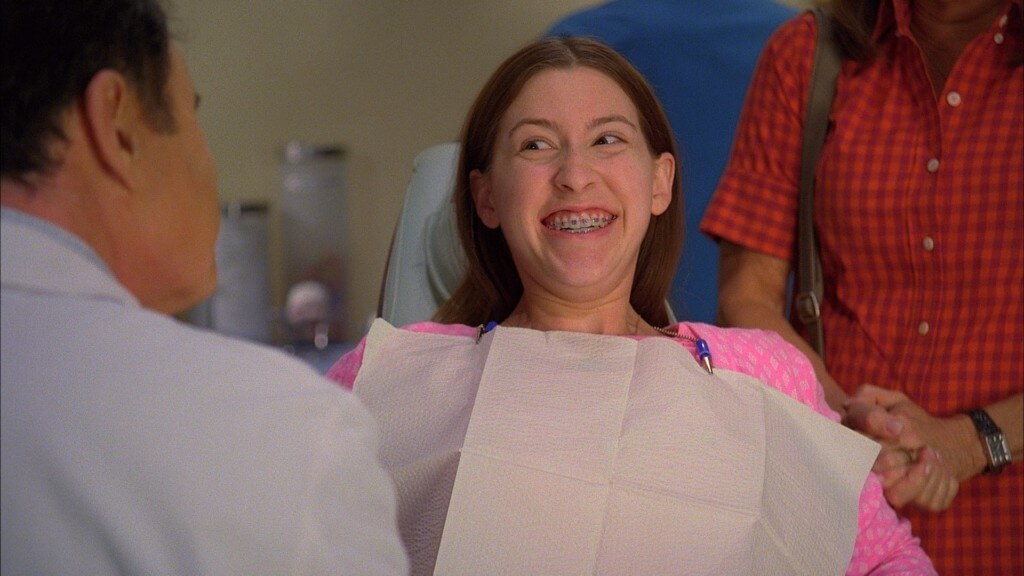 1. What income will I earn as a pediatric dentist?
The type of salary you will earn as a pediatric dentist depends on whether you chose to work for someone else or start your own practice. However, as a general rule, pediatric dentists earn an income anywhere from $150,00 and up. "It's worth it if you're invested in caring for the people but if you're just interested in making money there are a lot of things that are easier," said Dr. Robert Wade of Children's Dental Center of Central Iowa. "Whether it's worth it or not is a real personal decision. It's not for everyone."
2. How much will I be expected to work?
The amount of time a pediatric dentist will be expected to work varies from dentist to dentist depending on where you work. However, a typical work week for a dentist is usually around four days a week, sometimes more. This being said, a pediatric dentist's work load is a lot and can sometimes get super stressful so make sure to cherish the weekends and the day or days you have off. However, its worth it long term because at the end of each day you get to leave your office knowing you brightened a little kid's day.
3. What will my work environment be like?
Not all pediatric dentist offices operate the same way. However, generally speaking there are two main trends found in most pediatric dental offices across the country. First and foremost, pediatric dental offices always find themselves busy as all kids must get their teeth looked at and cleaned at some point. "Our office sees about 80+ patients per day so we are always on the move," said Dr. Molly Bremen of the Children's Dental Center of Central Iowa.
Second, each office needs to have a friendly, welcoming and upbeat environment as it's a place kids and their families visit on the daily. Dr. Shane Fisher of the Kid's Dentist in Mequon has taken this concept to the extreme. When building his office Fisher kept in mind the practices of psychology wanting to create an office kids would enjoy visiting, not a place kids would run away from. In doing this he created the perfect kid friendly atmosphere using vibrant colors in his office, wide open windows and even creating a train that goes out into the waiting room office behind a glass wall where kids can line up and watch. The kids get so excited about watching for the train that they completely forgot they are even in a medical office. What kid wouldn't want to go to a dentist office like this?
4. What do I need to know about the future of the industry?
If you're worried about not being able to find a job after the several years of schooling, fear no more. In recent years there has actually been a big push for the dental community to produce more pediatric dentists, creating a lot of residencies that need to be filled. "I think that leads to a lot of opportunity for anyone who wants to become a pediatric dentist. It is a long road but goes by quickly so if you are wanting this career then enjoy the ride and work hard," said Bremen. Don't spend too much time worrying as there will be many jobs for you to choose from.
Key Skills You Need to Become a Pediatric Dentist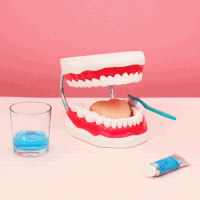 Pediatric dentists need a variety of skills if they wish to succeed in the field. However, this list provides the top three skills every pediatric dentist needs.
1. Compassion
Since the job involves working with children on a daily basis you really need to listen to not only what the children say but also show that you truly care about what they say. Showing the kids you truly care about each and every one of them will make their experience even better, allowing them to think of the dentist as a positive and even fun place to visit, not a place they dread.
2. Problem Solver
Working with kids never goes as planned as not all kids are alike. "If you've ever worked with children you can't go into a situation with a cook book situation. You have to be able to keep your eyes open and remain curious and evolve to individual needs," said Fisher. Dentists can't assume the kids will adapt to their needs. Instead, you must think quickly on your feet and respond to each individual in a way that works for them. This also includes multi-tasking as pediatric dentist offices are always bustling with people. Everyone's counting on one another so you must uphold your end, getting everything done on time.
3. Critical Thinking
Whether you're a pediatric dentist or not, every dentist needs to be able to think critically. In order to figure out what's wrong with a patient you need to be able to think in several different ways in order to fix the problem. If you're unable to think critically then none of your patients' problems will ever get fixed.  Cavities would never get filled, cracked teeth would always remain cracked and who would be there to congratulate you for flossing every day? No one. And that's why the world needs more pediatric dentists.
Reviews
"Dental training and the health care world are always changing so it's wise before pursuing your goal to scope it out and do your homework about what the job is like," said Wade.
"I really enjoy doing the actual dental work but more than anything I love helping my patients and their families have great experiences. It is always the best day when a child and/or family have been worried and then when the appointment is over everyone is so excited about how easy and great it was," said Bremen.
"I love that I walk into the grocery store and all these kids see me and know who I am. I love being a part of the community where it's tough for me to go to somewhere without running into patients and families, making it feel like a real home environment," said Fisher.