It's hard not to be inspired by the sports world. Every day we're blown away by half court shots, stadium-shattering touchdowns and unreal homeruns. We've seen it all. What most people haven't seen, though, is what goes on behind the scenes. Many fans don't realize the work that goes into the creation of the perfect game day, but you can thank sports management majors for that. They're the ones selling out the stadium, bringing in halftime entertainment, planning hype-up videos and generally keeping the excitement and atmosphere of a sporting event alive. Without sports management majors, sporting events would be irrelevant.
WHAT YOU'LL BE DOING
As a sports management major, you'll learn all the ins and outs of the sports industry. The curriculum covers everything from common legal issues to marketing to (you guessed it) managing a sports team. This means four years (or five or six) of all the sports-related classes you could think of: ethical issues, legal issues, sports in media, finance, marketing, public relations and business. Management and marketing classes are a necessity in order to learn the business aspects of sports. For those looking to go the extra mile, some writing classes are beneficial. Nobody wants someone executing hype-up articles if he never learned how to write in the first place.
UPSIDES OF THE MAJOR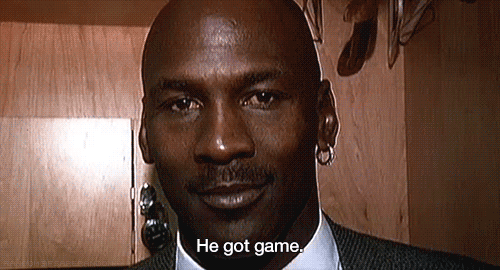 "Since I was a child, I have always loved playing and watching sports. Studying sports management gave me the ability to develop business skills such as finance, public relations and marketing while being able to hone in and have a full understanding of the industry I was (and am still) passionate about." –Tamarah Strauss, graduated from the University of Florida in 2013, works for Brener, Zwikel and Associates
"The degree exposes all of us to a variety of subjects under the sport management realm. Allowing us to see many options in the field"– Shane Randel, current senior at University of Florida
"Unlike many other majors, the knowledge we take away from our various sports marketing, law, ethics and finance classes are directly applicable to the positions held within the sports industry. Additionally, the business administration minor that is worked into the CORE classes of the sports management major provides an extra foundation and backbone should you decide to take your talents to a more generic side of the management world." – Jessica Witten, graduated from University of Florida in 2013, coordinator for U.S. Open Corporate Merchandise
DOWNSIDES OF THE MAJOR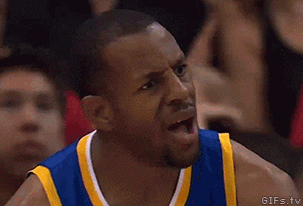 "The sports industry is a very hot industry so there is much competition with jobs and internships. Standing out and separating yourself is crucial in every industry but especially the sports world. Be prepared to work hard and work long hours, but ultimately if you love what you do, you will never work a day in your life." –Tamarah Strauss
"It is not as highly respected of a major by itself compared to others such as finance and economics." – Shane Randel
"This degree is definitely a highly specialized one where the most benefits are reaped only if you are planning to enter the sports industry directly. This major does a great job of preparing for that industry, but does not provide a lot of peripheral vision or lateral movement into another field." – Jessica Witten
CAREER OPPORTUNITIES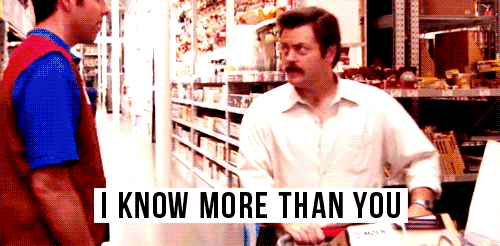 A degree in sports management opens the door for a variety of sports industry careers. You could work for an individual sports team, sports industry or even a specific player. Sports will never go extinct; the industry and all of the jobs along with it will just continue to grow. Here are some career opportunities you can pursue with a sports management degree.
1. Sports Agent
Talk to my agent. The signature line for every Hollywood actress applies just as much to athletes. Professional athletes have agents that help maintain a good image for them and make sure contracts they sign to play for sports teams are fair. If anything goes wrong with their player, the agent must answer questions. And before a new contract is signed, the agent marks up any disagreeable points.
2. Ticket Sales
If it weren't for the fans, the sports industry would quickly crumble. Making sure you offer great deals and an inviting and exciting personality is necessary. Without a ticket sales worker, fans wouldn't even exist.
3. Merchandise
Everyone loves sporting their favorite teams' merchandise, so an eye for style is a must when creating the newest shirts, hats and shorts for the fans. Teams usually change their uniforms yearly, so merchandise must maintain the newest look. Who knew fashion in the sports world changed as often as it does in the real world?
4. Communications
A communications job is all about making sure the team image in newspapers, magazines and news stations remains upbeat and positive. You will become the Public Relations representative for the sports team, meaning that you are the person they turn to when scandals strike.
5. Management
Managers are the heart of a sports industry. The hiring and (unfortunately) firing of coaches is completed by the management side of sports. It's necessary to have a head person in control of everyone else to maintain a working system. Everyone refers to the manager with questions and concerns.