If you have a penchant for urban legends and an ache to understand human behavior, consider majoring in folklore. True, it might garner more questioning looks than choosing to major in business, but a major in folklore provides you with more practical life skills and allows you to pay your way through this world than it may initially seem. Not only do you get to learn about some of the most fascinating urban legends that have ever existed, but you also get exposure to all types of ethnic groups from all around the globe. This exposure enables you with a greater sense of understanding for people who don't fit a cookie-cutter mold that will make you invaluable to any work environment.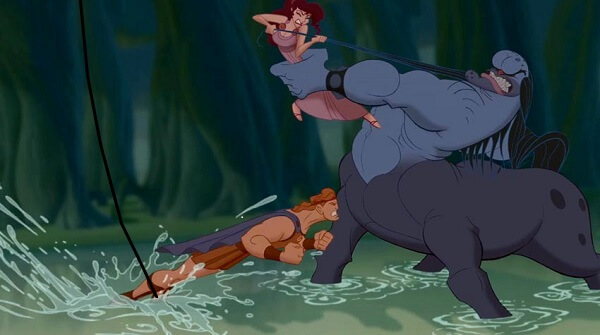 WHAT YOU'LL BE DOING
As a folklore major, you'll take an interdisciplinary approach to learning about different cultures and their traditions and ways of life around the world. You'll explore their oral traditions, ways of celebration, modes of dress and even their approaches to medicine and religion. Depending on your specific track, you may also be required to get hands-on experience by conducting fieldwork communicating with local communities or by completing an internship utilizing your preservation and interpretation skills. By the time you graduate, you'll be a pro at cultural interpretation and appreciation.
THE CLASSES YOU'LL TAKE
You'll start your voyage into the Folklore program by taking an Introduction to Folklore class. This will teach you all the base knowledge you need to know about major forms of folklore and how they function in different cultures all around the world. You'll examine how folklore infiltrates the jokes, myths and fairytales we share as a culture. If music strikes your fancy, you can then choose to take Ethnomusicology, where you'll learn all about musical instruments specific to certain ethnic groups and examine how music functions from society to society. Interested in modern Folklore? Indiana University offers a course on Folklore and the Internet, where you can learn about how folklore manifested in the shape of modern-day myths like Slenderman. Compare the different (or not so different) tales and myths in South Asia, Latin America, Scandinavia, Africa and even Wisconsin (courtesy of University of Wisconsin- Madison).
INTERNSHIPS FOR THE FOLKLORE MAJOR
As a folklore major, museums and preservation organizations all over the country view you as a prime candidate for their internships. If you feel Washington D.C. calling your name, apply for the internship offered year-round by the Smithsonian Center for Folklife and Cultural Heritage. The Library of Congress offers a similar experience at their American Folklife Center, giving you the opportunity to get your hands on their collections and network with big names in the field. You don't have to travel to D.C. to get valuable internship experience, however.
"One of the most important experiences I've had…has been my internship and subsequent assistantship with the Missouri Folk Arts Program. The practical fieldwork experience and the opportunity to participate in program and event planning, logistics and execution have been invaluable." said University of Missouri Graduate Teaching Assistant Jackson Medel. "I have also been able to participate in grant writing and planning that have given me a wealth of knowledge and experience outside of regular academic work."
CAREER OPPORTUNITIES
1. Folklorist
Though research dominates a large portion of a folklorist's duties, that doesn't mean you'll be stuck sitting behind a computer or hitting the books all day. As part of their research, folklorists work directly with different cultural groups to learn about and document whatever component of folklore interests them most, whether that be medicine, religion, holiday traditions, song/dance, etc. Folklorists publish their findings in interpretation through a myriad of mediums, including articles, documentaries and podcasts.
2. Anthropologist
Believe it or not, anthropologists don't spend all their time digging for facts. Instead, the day-to-day grind of an anthropologist depends heavily on what branch of anthropology they pursue. Anthropologists work in four main fields of study: archaeology, linguistic anthropology, cultural anthropology and biological anthropology. Regardless of which branch you choose, a background in folklore puts you ahead of the game by providing context to your findings.
3.Writer
Becoming a writer might mean not having the most job security, but it will mean being free to let your imagination run wild while incorporating the information you learned from your studies. As an author you'll pick and choose the most interesting, intriguing or bizarre aspects of your studies and write a work of fiction that engages your reader while also teaching them a little something about cultures from around the world.
4. Professor
We've all heard the saying "Those who can't do, teach." Folklore, however, enables you to do both competently and enthusiastically. As a professor of folklore, you can share your enthusiasm and knowledge with eager students while also having the time and funds to continue conducting your own research. You get to reinvigorate your own passion for the subject, while constantly impressing your students with your latest discoveries and quandaries.
5. Museum Curator
As a museum curator, the best of both worlds rests right at your fingertips, allowing you to work behind the scenes to preserve collections and cultural artifacts. You can stand in the spotlight as a content specialist and educate the public. Museum curators offer their own interpretations of findings and learn preservation techniques to ensure the longevity of our cultural documentation.
REVIEWS
1. "Not many people can say that they achieved their dreams, but I can say with certainty that I have. I love my job as Preservation Coordinator and I owe my success to my program and my professors who helped me achieve my goals. Dr. Michael Ann Williams, Dr. Erika Brady, Dr. Tim Evans, and Dr. Ann Ferrell all provided me with critical thinking skills and training that allowed me to achieve my dream. I am and always will be grateful to them for their expertise and guidance." ‒L. RaShae Jennings, Preservation Coordinator for the city of Bardstown, Kentucky
2. "Because folklore students can work in public jobs through cultural organizations and museums as well as in academic jobs, folklore jobs are surprisingly abundant in our difficult economy. Becoming a folklorist is far more practical than I had imagined before I enrolled! In addition, it helps me to understand current events. Folklorists study how informal culture works, so politics, Internet culture, rumors and the prevalence of non-evidence-based beliefs make much more sense seen through a folklorist's lens…Having some background in folklore can illuminate the causes of issues that seem on the surface to be irrational and frustrating to those trying to organize humans into a rational system." ‒ Mathilde Lind, Graduate Student at Indiana University
3. "The skills I learned of observation but also respect for community ways of knowing made my work ideal for an academic department whose intellectual goals reinforced community engagement and critical scholarship. Being a folklorist, I was working on topics and with methodological training that was unique and so stood out from other candidates." ‒Rachel V. González-Martin, Assistant Professor of Mexican American & Latino/a Studies at The University of Texas at Austin